Imagine a sunny weekend in downtown Seattle. The Space Needle looms over a park with thousands of people lounging in the grass, listening to music, and eating amazing food. Little kids are getting their faces painted or running through a big fountain. There are performers on every stage and around every corner, including violinists, bands made up of middle schoolers, jugglers, and dancers of every kind. You can buy everything from homemade natural sunscreen to hemp clothing to incredible jewelry to dress-up crowns! The air is filled with the smell of funnel cakes, falafels, and sushi burritos.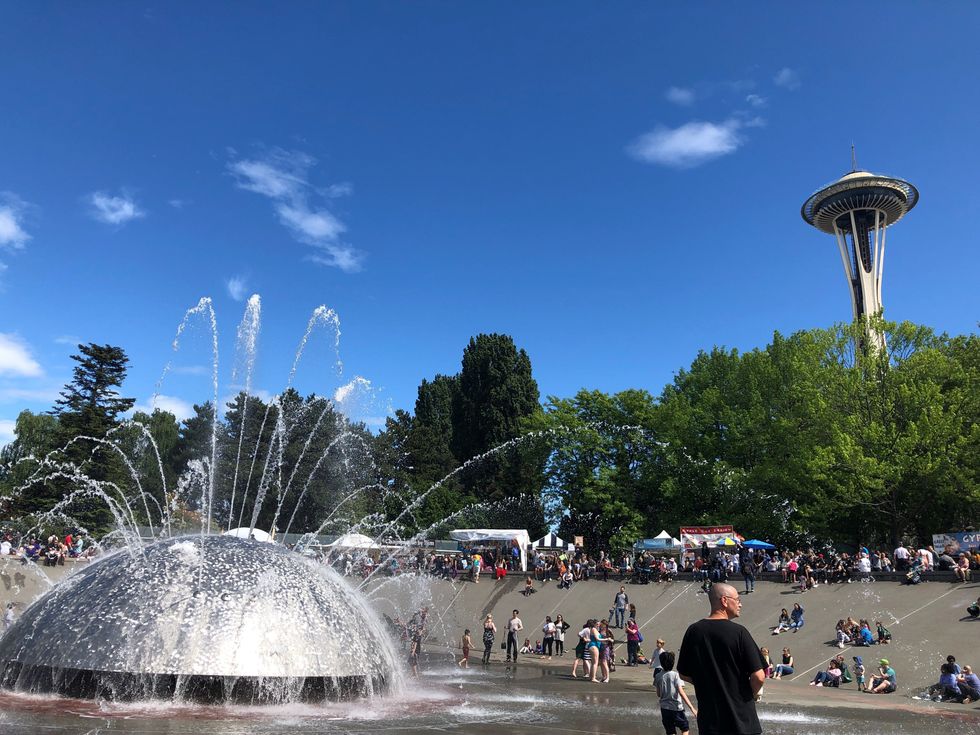 Emma Bjornsrud
Sound intriguing? It's all part of the Northwest Folklife Festival that takes place in Seattle each Memorial Day weekend. According to the website, the festival is a "community-powered celebration of the music, arts, and heritage that make up the brilliant cultural tapestry of the greater Pacific Northwest." It's a great way to meet people of all kinds, including artists, musicians, and community members. It's also a nonprofit organization, so it's free to attend and open to the public! I was impressed with the crowd that the festival brought. There were people everywhere, and everyone seemed to be enjoying the good weather and festivities!
There's food of every kind all around. I saw everything from your standard festival foods — snow cones, ice cream, and elephant ears — to gyros, vegan tacos, garlic fries, and chocolate covered fruit on sticks! And, if music is your thing, you'll have a field day at Folklife! The full schedule features performances in different places all around the park. There's a dance stage, a rhythm area, and a jam tent! It's so much fun to watch all of the performers, and I wished I had cash on me to tip all the incredible performers around!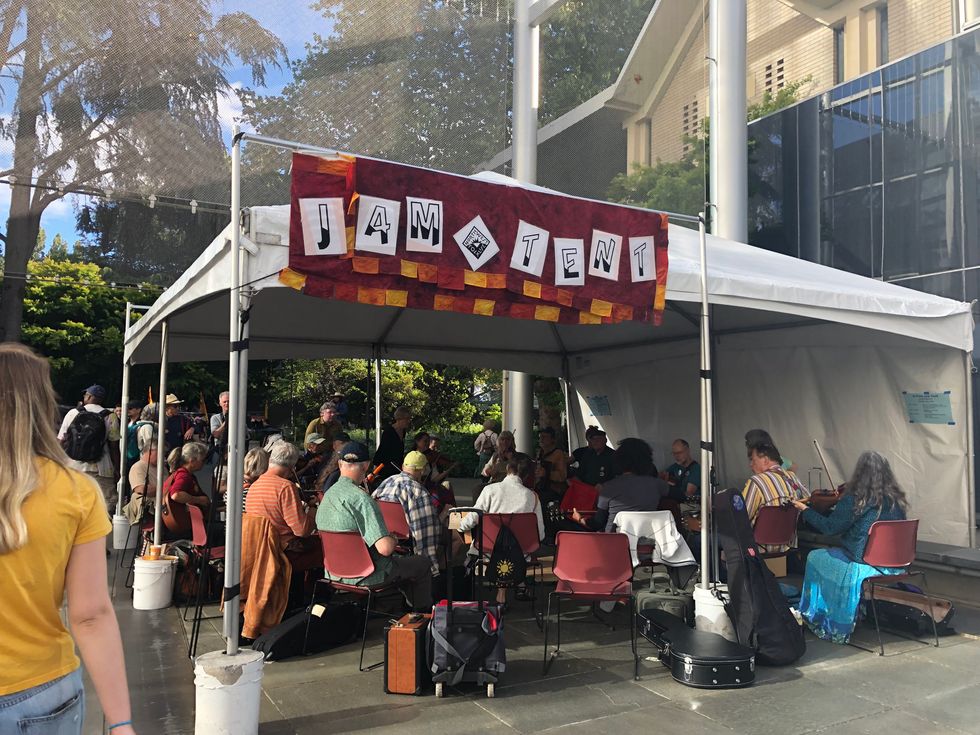 Emma Bjornsrud
I was also particularly impressed by the festival's waste systems. Areas all over were set up with recycling and compost, with detailed charts to help people sort their waste! I even noticed compostable straws offered by food vendors! Obviously, Seattle's a progressive city, but these types of waste management systems at big events should become the norm all over the country, at all events from concerts to county fairs to conferences!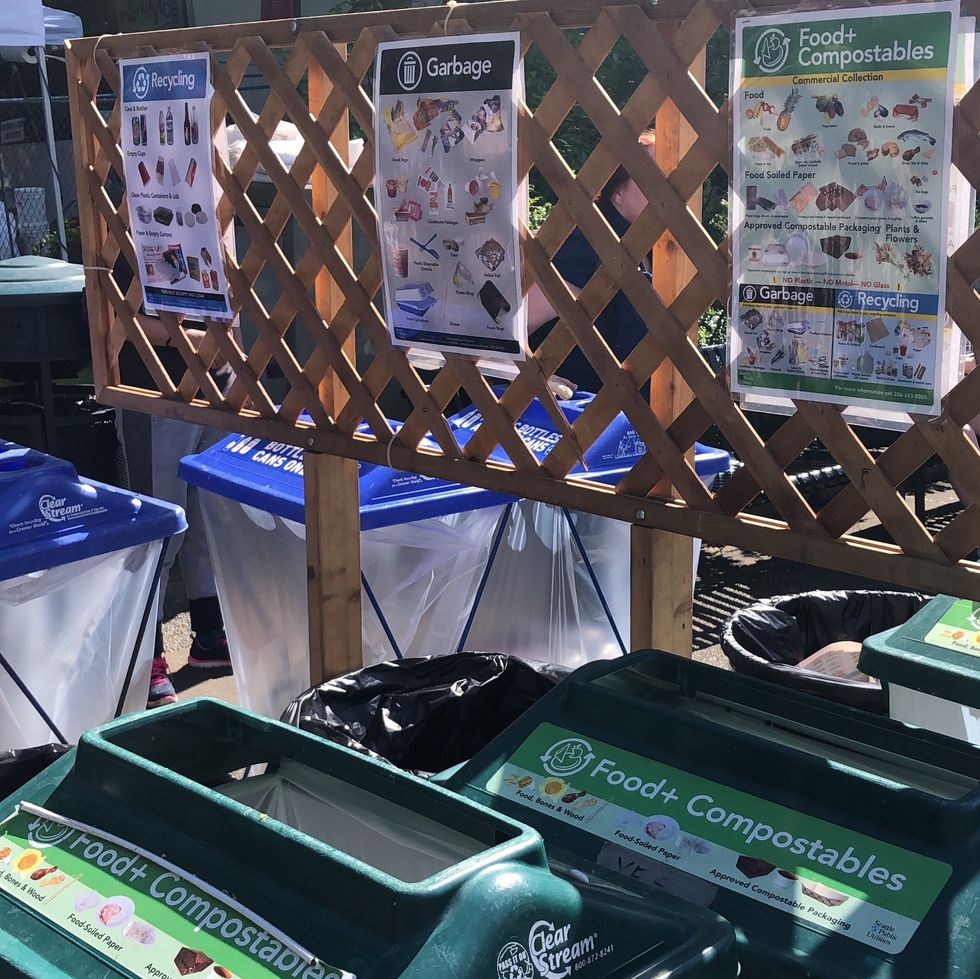 Emma Bjornsrud
Overall, Folklife was a great way to spend a day in Seattle! You can find something for everyone, and the view of the Space Needle from everywhere you go is worth it by itself! So, if you need something to do next Memorial Day weekend, plan on a day trip in downtown Seattle. My tip? Pick Sunday to visit and find free street parking! Whether you plan on shopping for homemade goodies or just walking around and looking at the booths, the culture, and liveliness of the festival is sure to revive your soul and fill your day with fun!
Check out Folklife's list of vendors and places to eat, and browse their Instagram account for the photos capturing the fun!