He's not a new one, folks, instead, Noah is actually quite the opposite. He's been around for several years acting in the shows we know and love today like, "The Fosters" with guest appearances in "Austin and Ally." Although we didn't know it at the time, Noah Centineo would soon become the 2018 version of Jessie McCartney, only instead towering at 6'1, and taking over our hearts one smile at a time.
His appearances in several new romantic comedies such as "SPF-18," "Sierra Burgess Is A Loser," and most well known, "To All the Boys I've Loved Before," have made Noah Centineo a household name. But what is it about this goofy, brown-eyed heartthrob? Maybe it is his emergence from a bad boy persona, to a lovable and sweet guy in, "To All the Boys I've Loved Before" or was it his ability to love a girl despite her unhinged plan to "catfish" him in "Sierra Burgess Is A Loser." Whatever it is, girls across the country and even the world agree that Noah Centineo is the next rom-com superstar.
Everything from Centineo's appearances in interviews with co-stars, to his intellectual and sometimes adorable tweets and Instagram pictures, continue to make us wonder how it is we are so lucky to have such a perfect star engulfing our entire life. But not only that, but we are also shipping everything that is Noah Centineo and his "in the dark" relationship with Lara Condor (widely known as "Lara Jean" from "To All The Boys I've Loved Before"). Although Centineo has come out and retracted claims that the two are in a perfect, whirlwind of a relationship, we are still hanging on to the last bit of hope that this perfect man will remain single forever, or fall in love with his perfect match, "Lara Jean."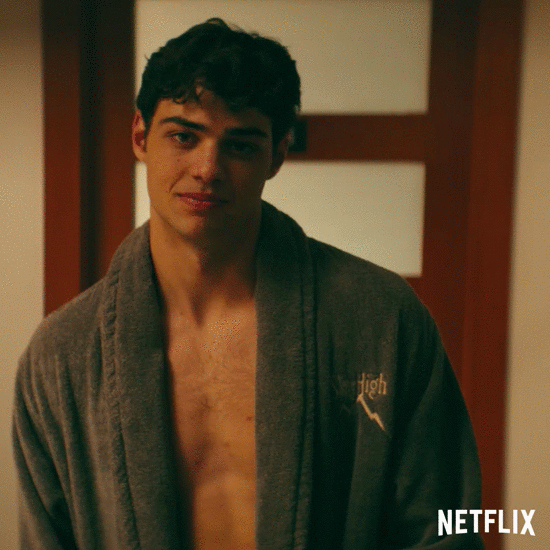 Centineo is most definitely only moving forward in his career, so we can expect to see only new and exciting reasons for him to take over our hearts. As for me, I will be here pining for the man who doesn't just make my heart flutter in actions, but also in words, tweeting, "Love has no requirements. That's what makes it love. If your love for another carries requirements, it is not love, but a counterfeit version."

That is all.