You've all heard the word-vomit that is No by Meghan Trainor -- and if you haven't, let me give you a little taste:
I think it's so cute and I think it's so sweet
How you let your friends encourage you to try and talk to me
But let me stop you there, oh, before you speak
"Nah" to the "Ah" to the "No", "No", "No"

My name is "No"
My sign is "No"
My number is "No"
You need to let it go
You need to let it go
Need to let it go
"Nah" to the "Ah" to the "No", "No", "No"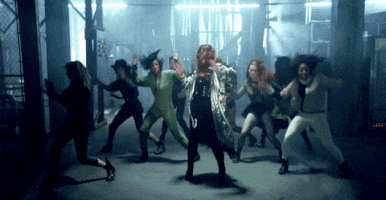 Name a better lyricist, I'll wait. Just kidding, that list would be way too long. Anyway, the song talks about a scenario which every lady has experienced; you're in a club, dancin' with the girls, and some wanna-be Romeo comes up to you, spewing whatever compliment he can to get into your pants. And what do you tell him when he asks for your number? "NO. HELL NO." I mean, unless you want it. Here's the thing I've noticed, though, a lot (read: not all) of men take the word, "No," and spin it into something entirely different.
Here's a brief list of things that these men hear when a woman says "no."
1. Yes.

2. Maybe.
3. I want you.
4. Please keep harassing me.
5. Keep asking me for my number, I'll say yes eventually.
6. Please grope me.
The list goes on, but you get the gist.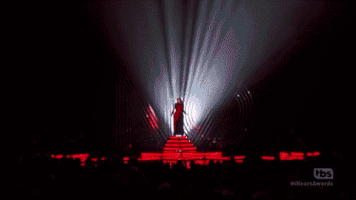 Many men of this nature think, "She's just playing hard to get," or "She doesn't wanna ruin Girl's Night," because the phrase, "persistence is key" has been drilled into their mind since birth (along with confidence is sexy, but we'll get into confidence vs. cockiness next week). I honestly do not blame them for acting the way they do based off of that notion; however, I think it's high time we start teaching men that while persistence is an admirable trait in the workplace, sometimes "no" really does mean "no."
I'm sure you've all heard this sort of story before, but let's review:
Kid: Hey Grandpa, how did you get Grandma to marry you?"
Grandpa: Well, your grandmother was a tough cookie to crack. She turned me down the first time I asked her if you can believe it.
Kid: Really?
Grandma: Really! I kept saying no, I must have said it a million times! Then one day I said yes and we've been together ever since!
The girls oooh and ahhh at the "romance" of the situation while the boys take this lesson to heart. The result? Men end up harassing women, and the women suddenly don't find the idea of persistence so endearing.
This might seem like one of those long-term problems where we have to start with the younger generations to raise men properly, but let's give the adults some credit. Everyone is capable of learning, especially when the lesson is simple. The word "no" means "no." It means she is not interested, she does not want what you are offering and does not want you to pester her further. If she changes her mind at a later date, she will contact you, but in the moment it means go away.
Simple, right?
So, really, as annoying as Meghan Trainor is, she really got the whole situation down to perfection. "No" means "no" and persistence isn't cute.
I was in my zone
Before you came along,
Now I'm thinking maybe you should go
Blah, blah, blah,
I be like "Nah" to the "Ah" to the "No", "No", "No"

All my ladies, listen up
If that boy ain't giving up
Lick your lips and swing your hips
Girl, all you gotta say is...
No.