Goodbye to the pictures with the stylish fur coats and hello to the pictures with the flowing sundresses or flowing ocean waters! Often times in New Jersey, I hear people talk about how there's nothing to do. While it may be hard to find something within walking distance, that doesn't mean there are no places to explore! New Jersey is a beautiful state with so much to offer, and if you're looking to spice up your Instagram aesthetic, looking for photography worthy places, or just looking for some beautiful locations to explore, you've come to the right place.
1. Liberty State Park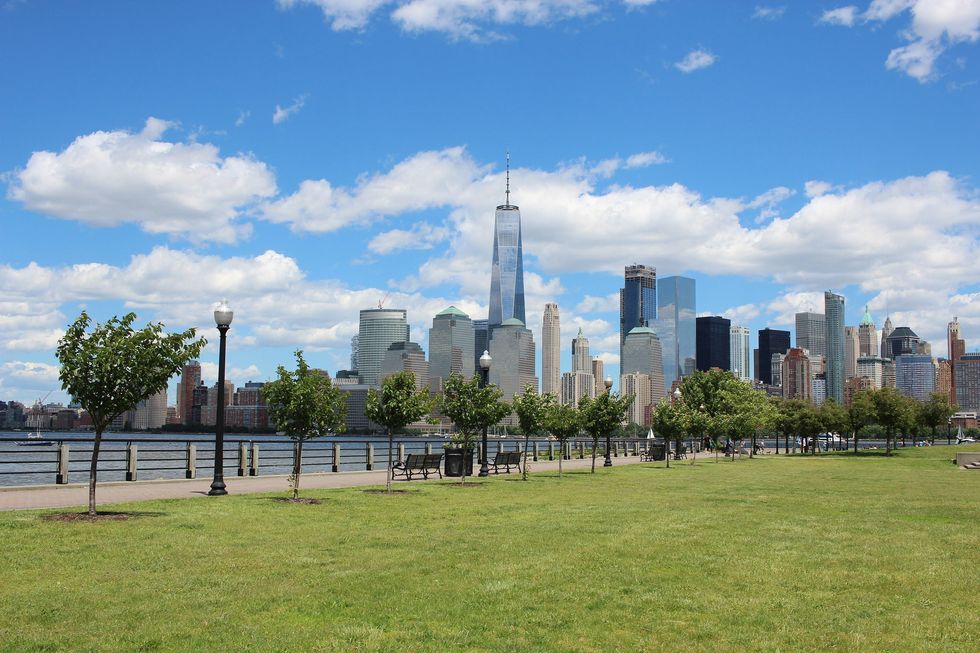 Jersey City, New Jersey
Known for its stunning view of New York City, Liberty State Park is the perfect place for the perfect picture. It has the perfect combination of city, bay, and greenery to let your imagination and photography skills run wild. It's great for any type of photo, or even beautiful enough for a nice morning of an afternoon stroll. We're lucky that we live so close to one of the most famous cities in the world - we should take advantage of it!
2. Ideal Beach
One of my favorite places to visit with friends is Ideal Beach, located in Keansburg. We've seen the sunrise and sunset there together. In fact, the day after a tough break up my friends took me here to make me feel better and its beauty really did take my mind off of things. The East Coast isn't known for the sun setting on the beach, so the Ideal Beach truly is.... Ideal. If you go on a day with clear skies, you may even get a glimpse of the city at the horizon. With smooth water, smooth sand, and beautiful views, what more can you ask for?
3. Grounds for Sculpture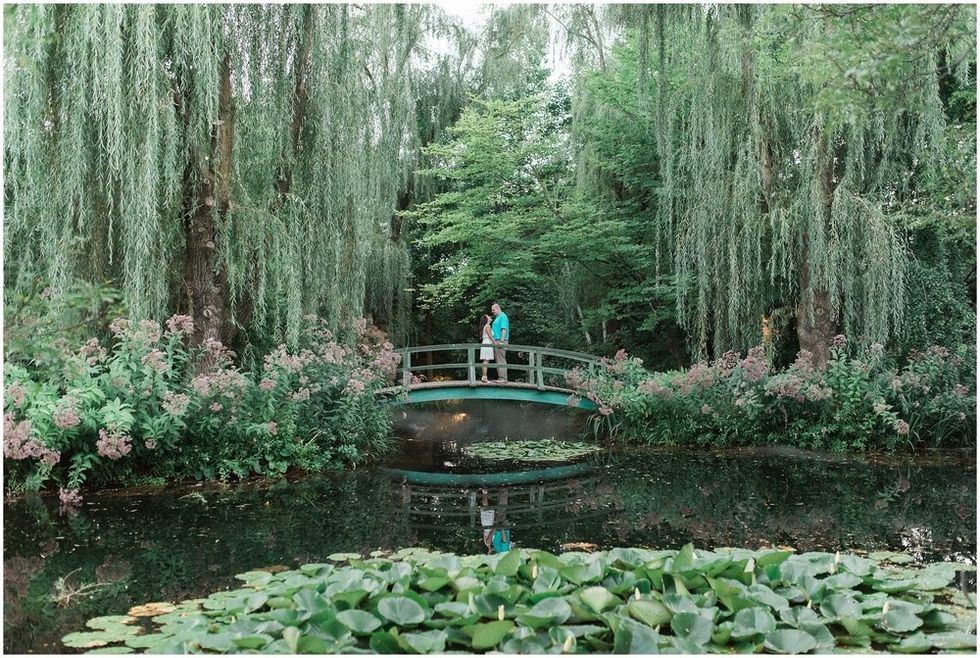 Hamilton, New Jersey
https://jenniferlarsenphoto.com/blog/julia-scott-grounds-for-sculpture-engagement-session-hamilton-nj/
This place is like a dream. Grounds for Sculptures gives off fairy tale vibes, and is often times a place couples go to for engagement photos! If you're not quite there yet, don't be alarmed. Grounds for Sculpture is perfect for any type of photo, or even just a relaxing day. If you're in the mood for a place with beautiful gardens and sculptures in one, this is definitely a place to check out.
4. Stairway to Heaven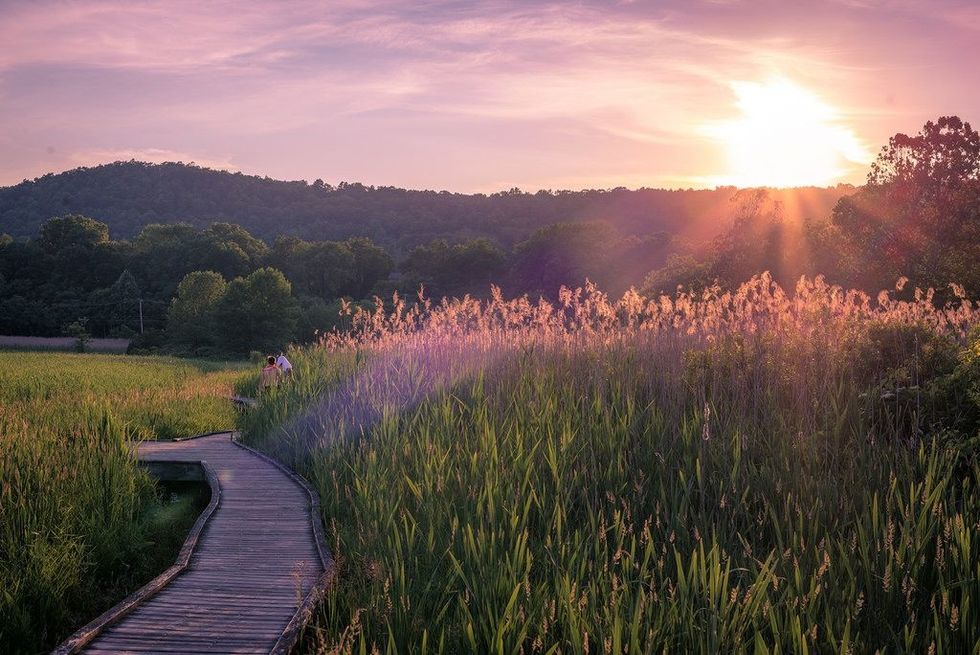 Vernon, New Jersey
https://www.pinterest.com/pin/387380005430937827/
Not as famous as the Led Zeppelin song, but it'll do. This hiking trail in Vernon is about 2.9 miles long, with beautiful flowers and grass surrounding it. If the beauty of it hasn't convinced you to check it out yet, I know what will. Dogs. Your best bud can come along for the ride, and if you don't have one you can still get lucky and possibly run into a cute Golden Retriever along the way. If you're more of a cat person, the climbs, waterfalls, views, and rocks should be enough to make this one of the best hikes you've been on.
5. Botanical Gardens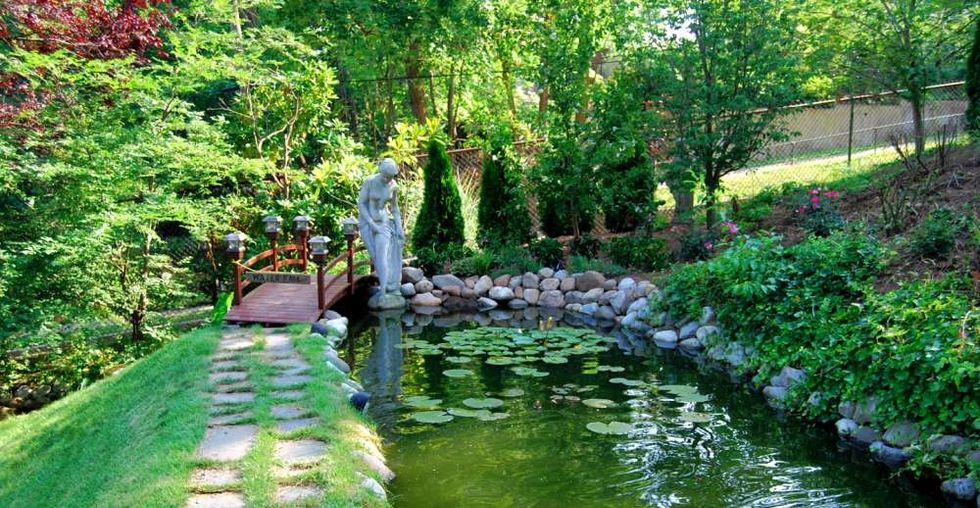 Ringwood, New Jersey
http://www.jasminegardeninn.com/1933/garden/incredible-new-jersey-botanical-gardens-nj-botanical-gardens-ringwoood-nj-3-things-to-do-see-in-nj/
Botanical Gardens are a dream, and one of New Jersey's finest are located right in Ringwood. This is another place known for wedding photos, or even weddings themselves, showing how it really is the spitting image of a fairy-tale come to life. If you're looking for even a cute day date, this is definitely the place to go. Walk around and enjoy the beautiful flowers, water, rocks, and just overall nature of these gardens.
6. Verona Park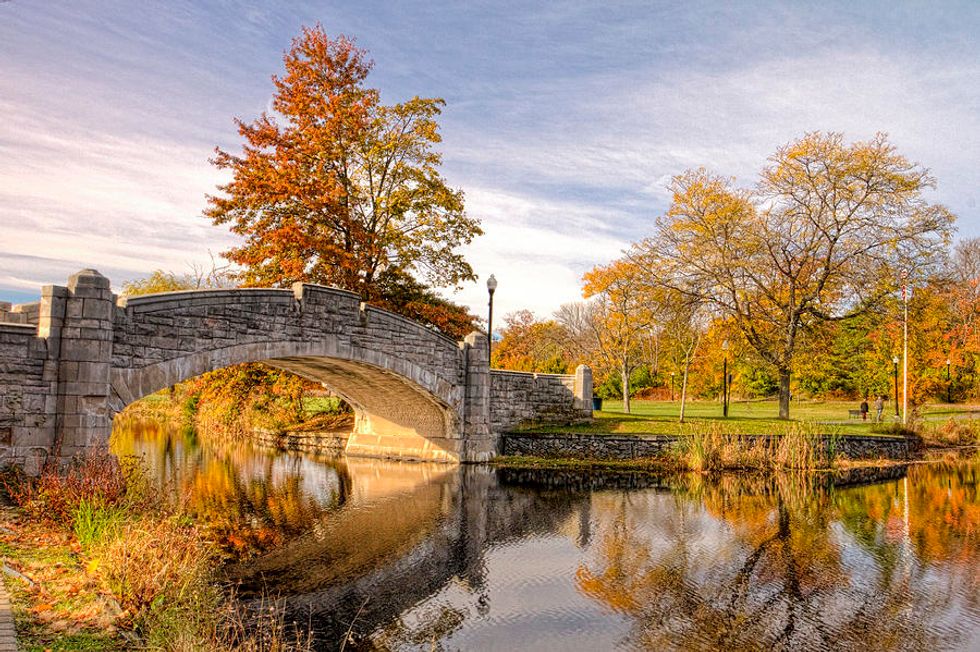 Verona, New Jersey
https://pixels.com/featured/verona-park-bridge-geraldine-scull.html
For a more casual day, try Verona Park. It has perfect grass space for a nice picnic and beautiful scenery for the perfect picture. You can also rent little boats to use in the lake for a bit, including ones that look like swans. This is the perfect park to go to when you just want to unplug from reality for a bit and enjoy what New Jersey has to offer.
7. Round Valley State Park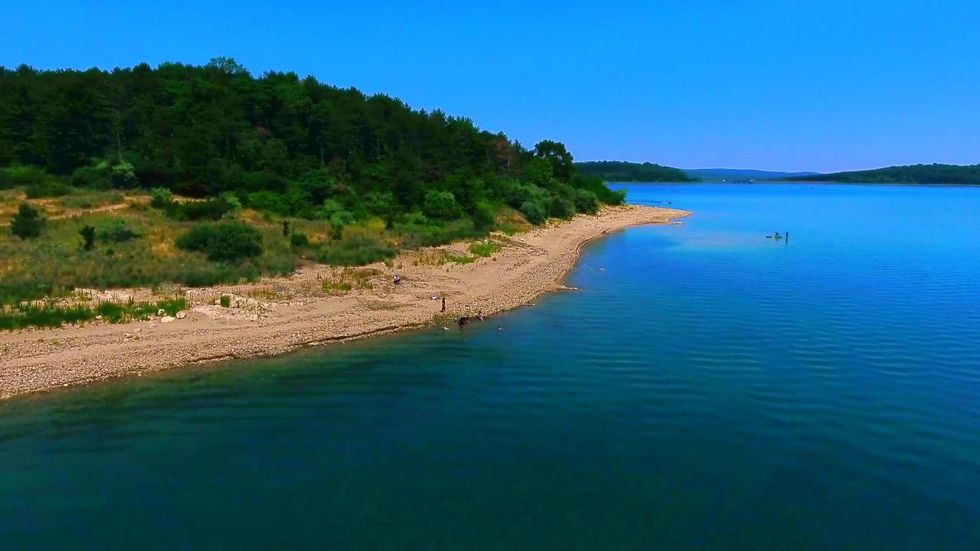 Lebanon, New Jersey
https://www.youtube.com/watch?v=WIJsYmkMhEg
This place is great for a number of reasons. For one, there's a hiking trail that leads out to this beautiful scenic view. There are also picnic areas for relaxing, and a "fake" beach nearby to swim in! It's great for any type of day - whether you want to take pictures, spend time with friends, go on a date, or have a nice family day.
8. Duke Farms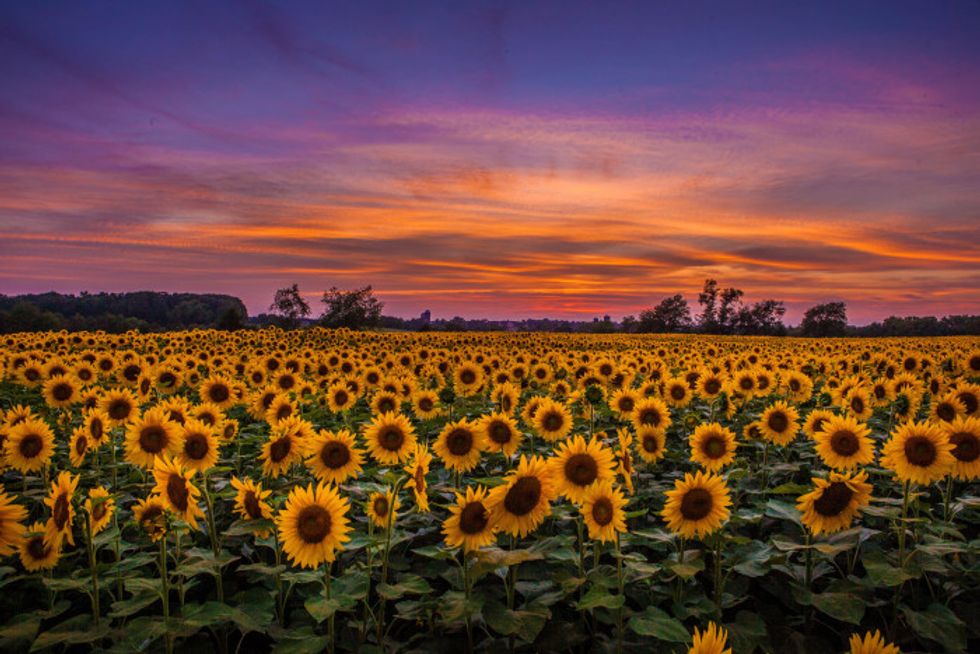 Hillsborough, New Jersey
https://www.flickr.com/photos/quintanomedia/14814264272/in/photolist-oz5YDw-ovUjsk-y17RhK-xLwPJs-sF23M-aotsnQ-3Zadx-KSrH4-hDSoZ-aeJmiB-aeJnLc-aeMbXE-aeJmac-aeJmrv-4R7Vaw-is4PM1-4R3KdV-2k7DnZ-75rMns-phQpAU-aqxVgu-dkST3L-8MMgMz-oKQsQL-8pntkL-frWWJA-fwScvd-frX6DY-xMo5BP-frRtER-frGTPt-frGPEV-frXaZ9-xNmpUe-53KkZ-fiFECL-5AEjZ9-xDRG7d-5AYmGE-rBSCFA-xwCNvR-5ayNTt-8pjhrx-8pntfb-8pnth9-92X2e-frGDpe-6Ng99s-frX1mU-frGFRi
Duke Farms is another great place where nature captivates you enough on its own. While sunflower season is around mid-August, Duke Farms offers plenty of other treats such as gardens, lakes, wildlife, and more! You'll be sure to rack up the likes after a day here.
9. Colonial Park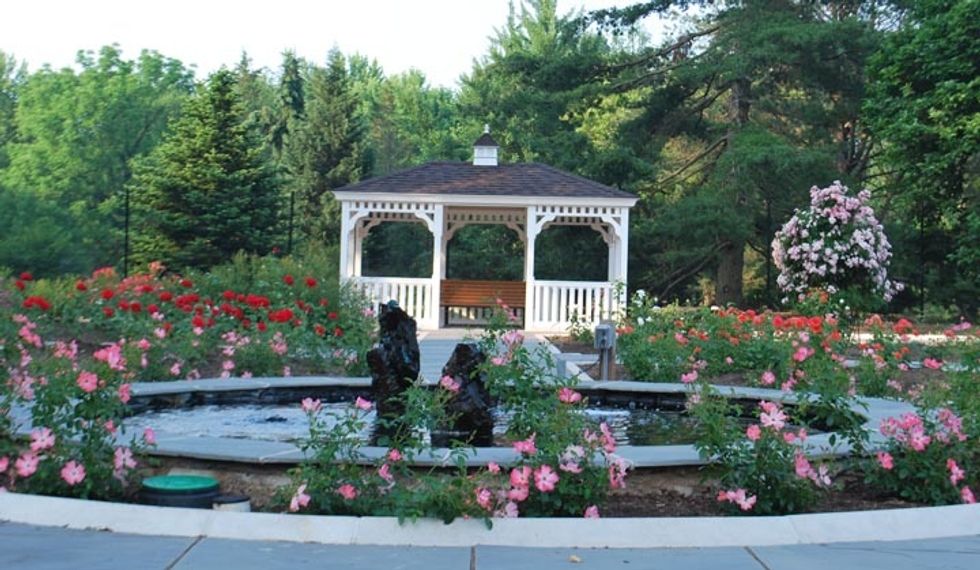 Somerset, New Jersey
http://www.somersetcountyparks.org/newsReleases/june/RoseDay.html
Clearly, I seem to love gardens, but this is the Garden State after all! Colonial Park in Somerset provides beautiful landscaping for you to stroll through and pose through. It also displays historical sculptures and is on the Delaware and Raritan Canal as well as the Milestone River. With beauty and history, this place is essential for any New Jersey resident to visit.
10. Lambertville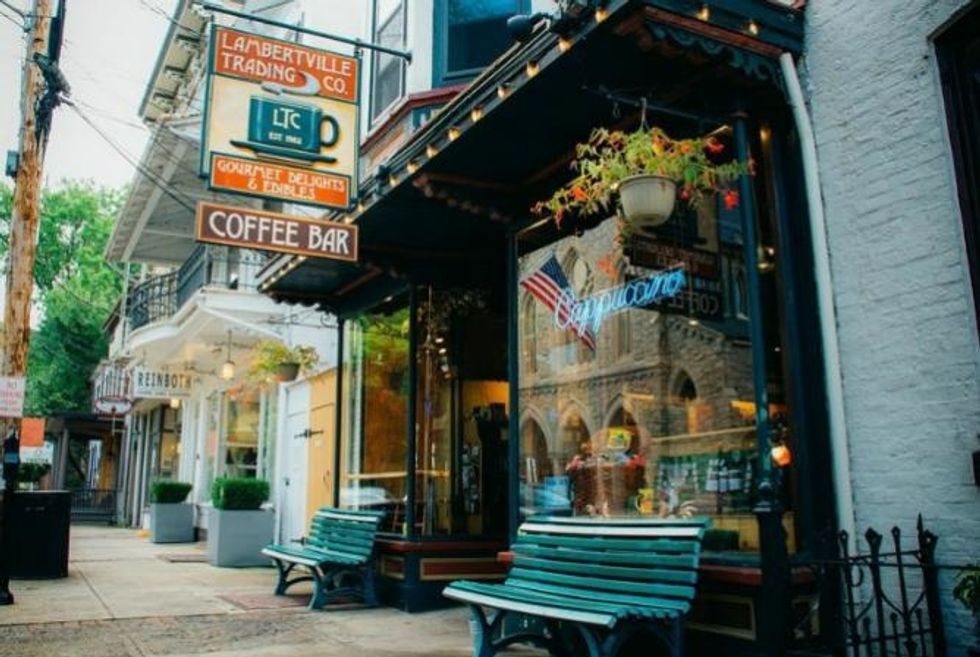 Lambertville, New Jersey
https://theculturetrip.com/north-america/usa/new-jersey/articles/eating-out-in-lambertville-nj-top-10-local-restaurants/
Lastly, experience a good old fashion downtown. Lambertville offers a lot of aesthetically pleasing shops and restaurants, giving any picture a cute suburban feel. The best part is that it's only two minutes away from New Hope, PA. It may be no New Jersey, but New Hope is another beautiful downtown area that you definitely need to spend a Saturday afternoon exploring.