1. Hourglass Veil Mineral Primer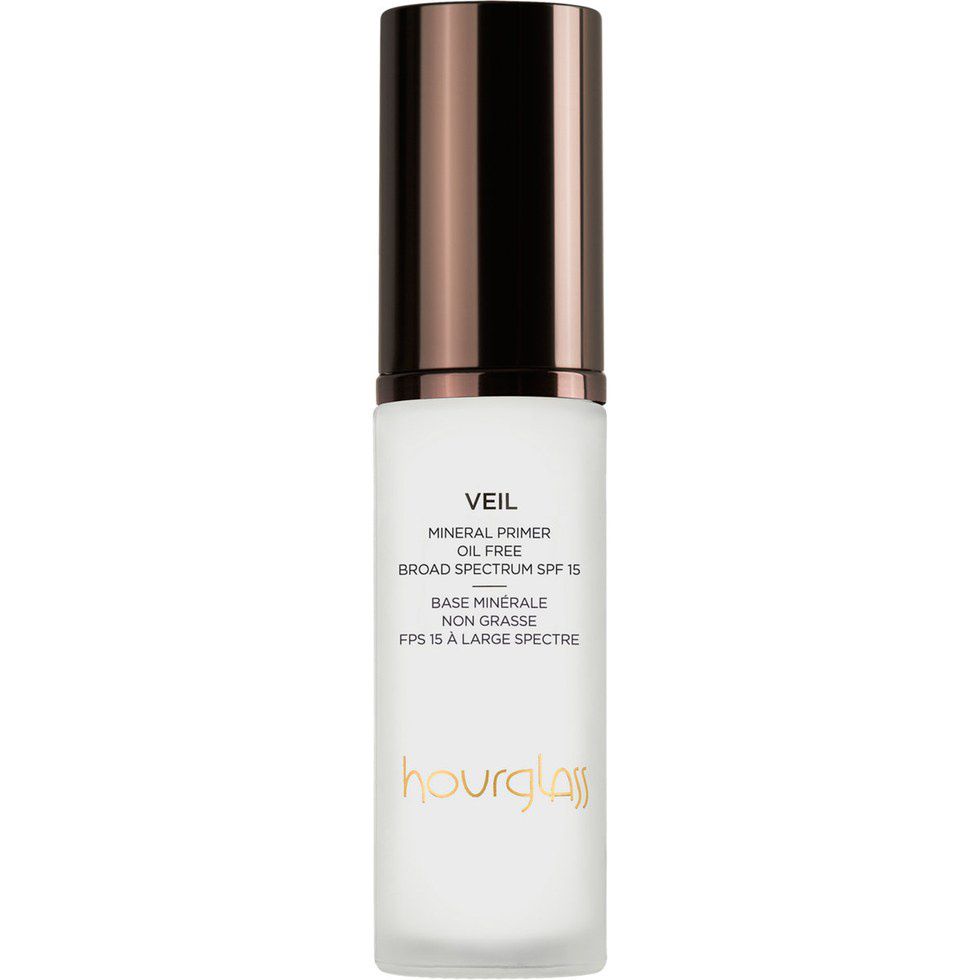 Available at Sephora for $54.00
I've tried many different primers, but this one is my absolute favorite. This primer evens and smoothes out the skin on my face without making it feel slick or oily. It does an amazing job to keep my makeup stay on all day and prevents it from fading or creasing.
2. Urban Decay Eyeshadow Primer Potion in Original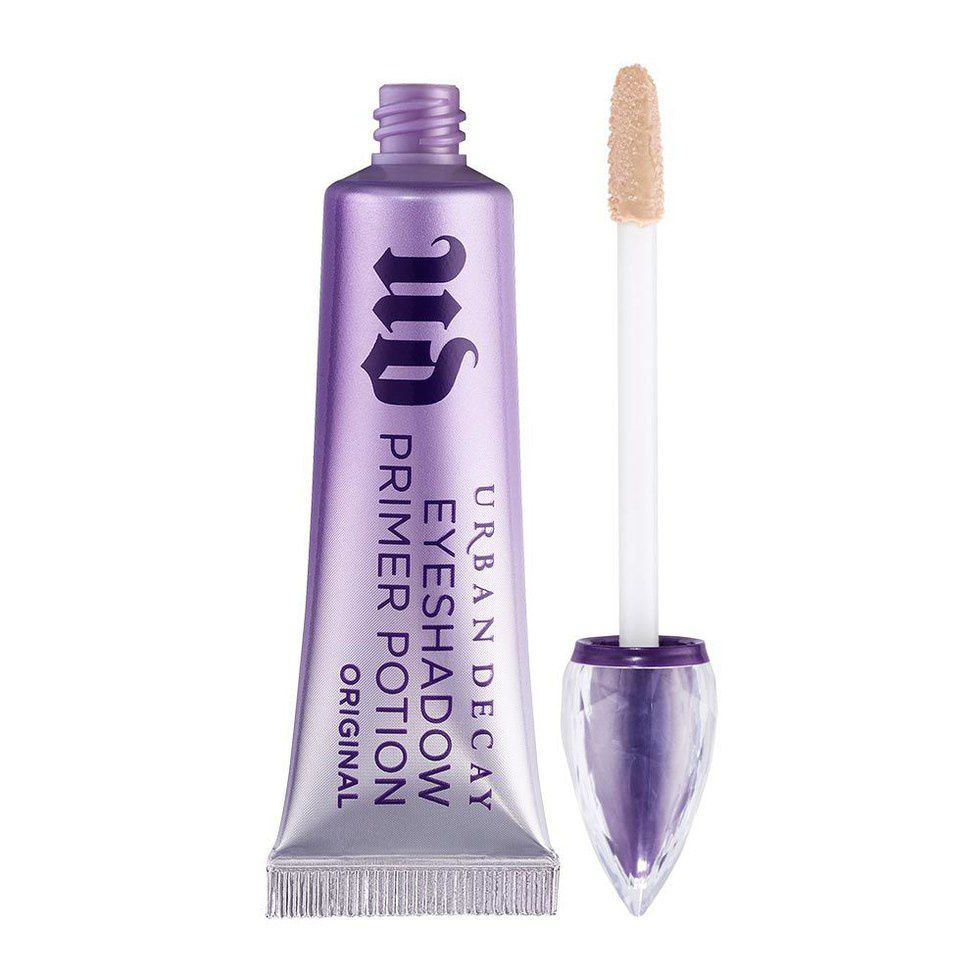 Available at Sephora for $20.00 for the 10 ml size.

My number one eyeshadow primer and a must when it comes to keeping my eyeshadows stay in place while also pop with color. Also a little goes a long way with this product, so it will last you a long time!
3. Kat Von D Tattoo Liner in Trooper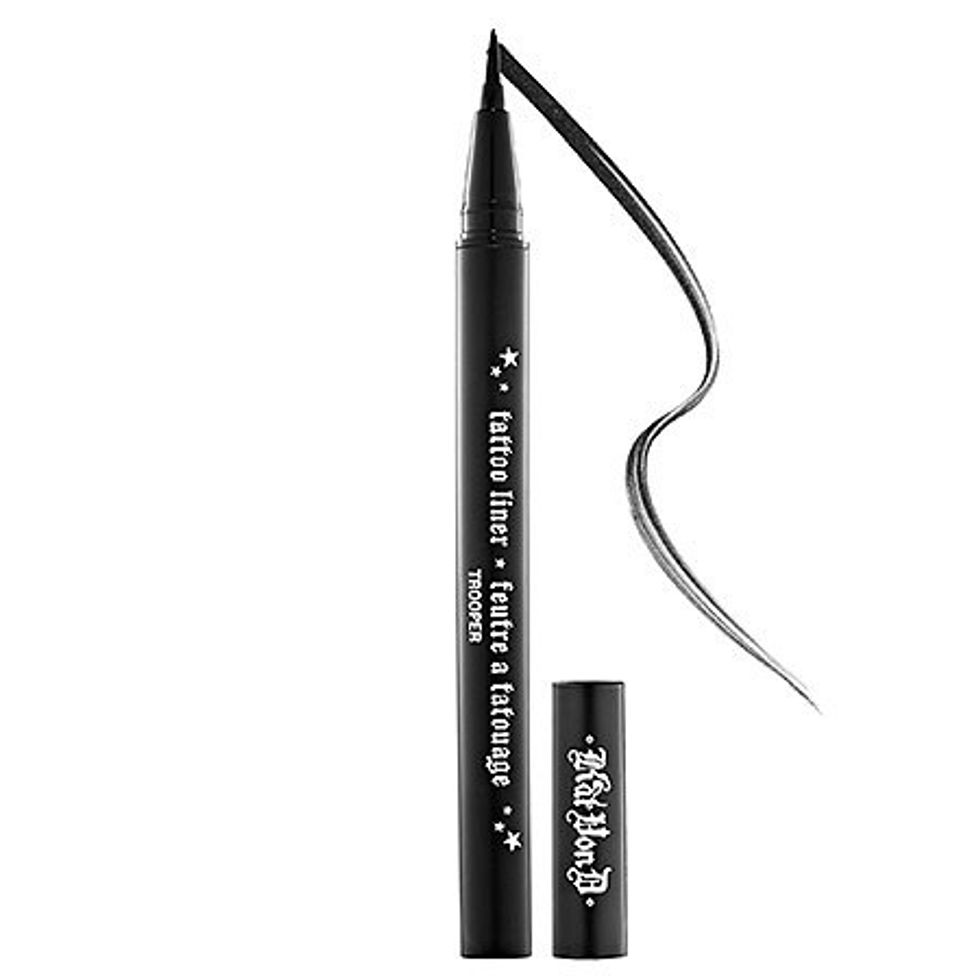 Available at Sephora for $20.00

I've tried many different kinds of eyeliner but none of them work as well in my opinion as this one. Its rival and other very popular choice, Stila Stay All Day Liquid Eyeliner, is a great eyeliner but I find it's not as precise as Kat Von D's due to Stila's thicker felt tip. Also I find this eyeliner is easier to create that perfect cat eye or winged look.
4. The Urban Decay Naked Palettes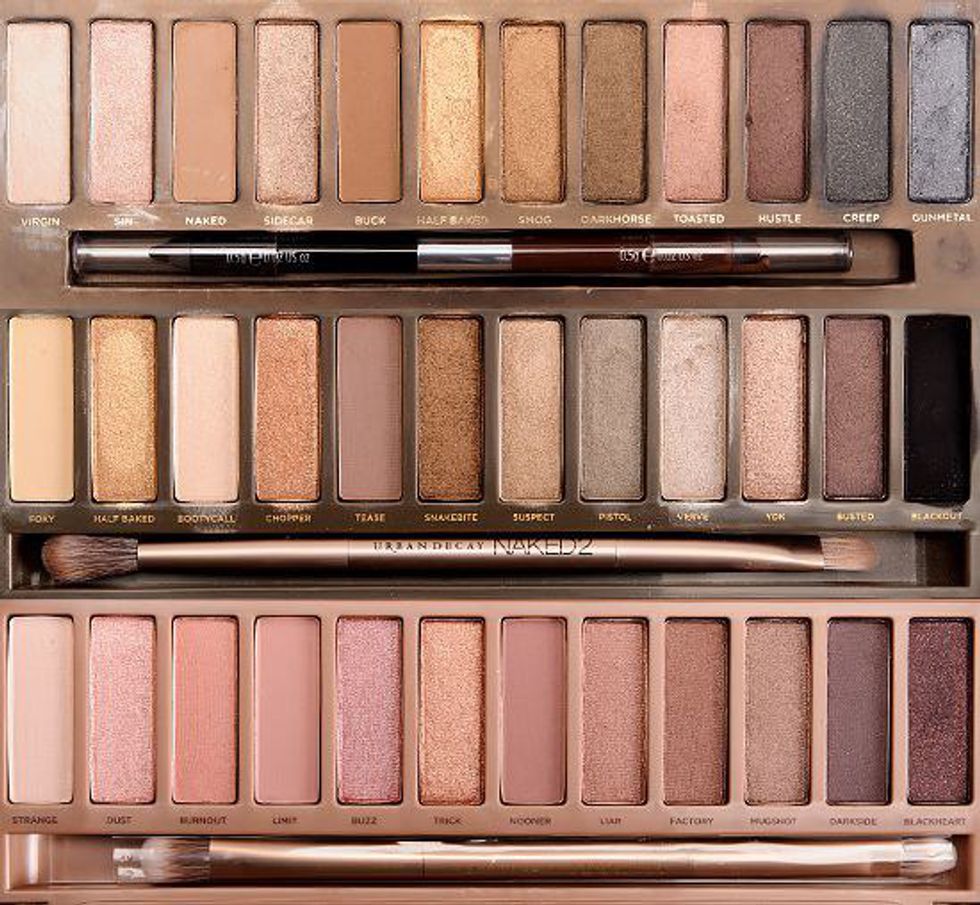 Each available at Sephora for $54.00.

I know. Everyone and their mother raves about these palettes -- but, it's worth the hype. They're so pigmented, blend well, and each palette comes with amazing shadows to choose from to create a variety of looks. I personally own the Naked 2 Palette and the Naked 3 Palette. Both are absolutely amazing and when it really comes down to it, I have trouble deciding which one I prefer over the other. Definitely a worthy investment!
5. Benefit Gimme Brow Voluminizing Fiber Gel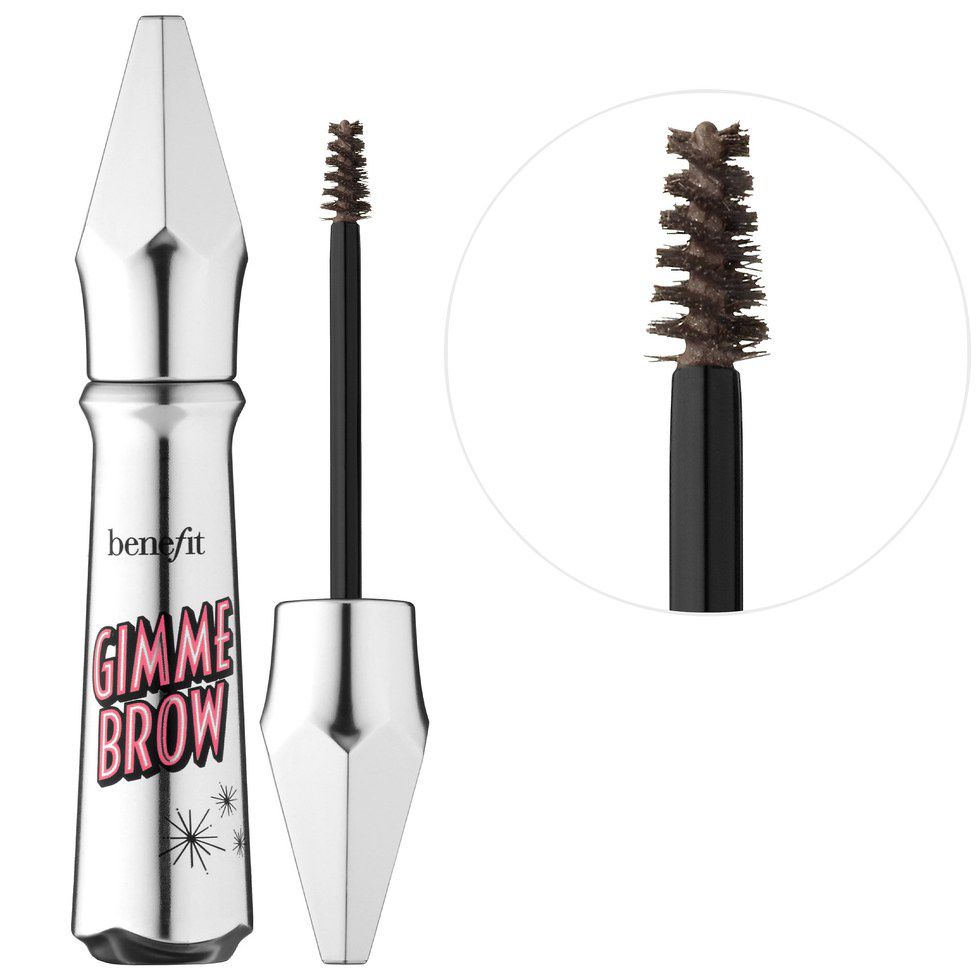 Available at Sephora for $24.00.
My brows are pretty thick with a few sparse areas and this is the perfect product for me. Easy and quick to use, this product fills in my brows and helps keep all the hairs in place throughout the day.
6. Tarte Amazonian Clay Waterproof 12-Hour Concealer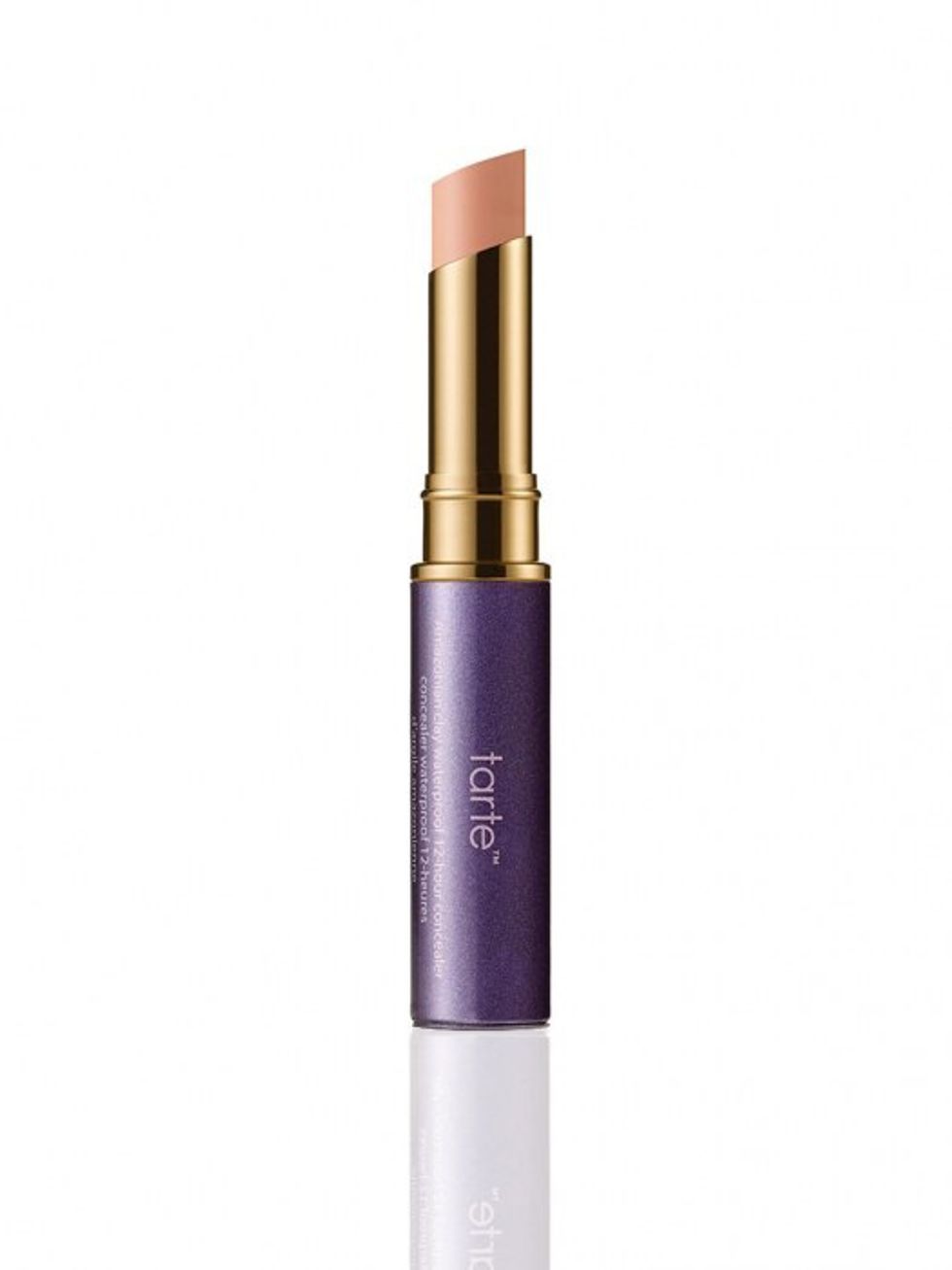 Available at Sephora for $23.00
My favorite concealer of all time. For dark circles and blemishes, this concealer does the job wonderfully. It blends nicely into my skin, doesn't crease under my eyes, and stays on all day.
7. Make Up For Ever Ultra HD Invisible Cover Foundation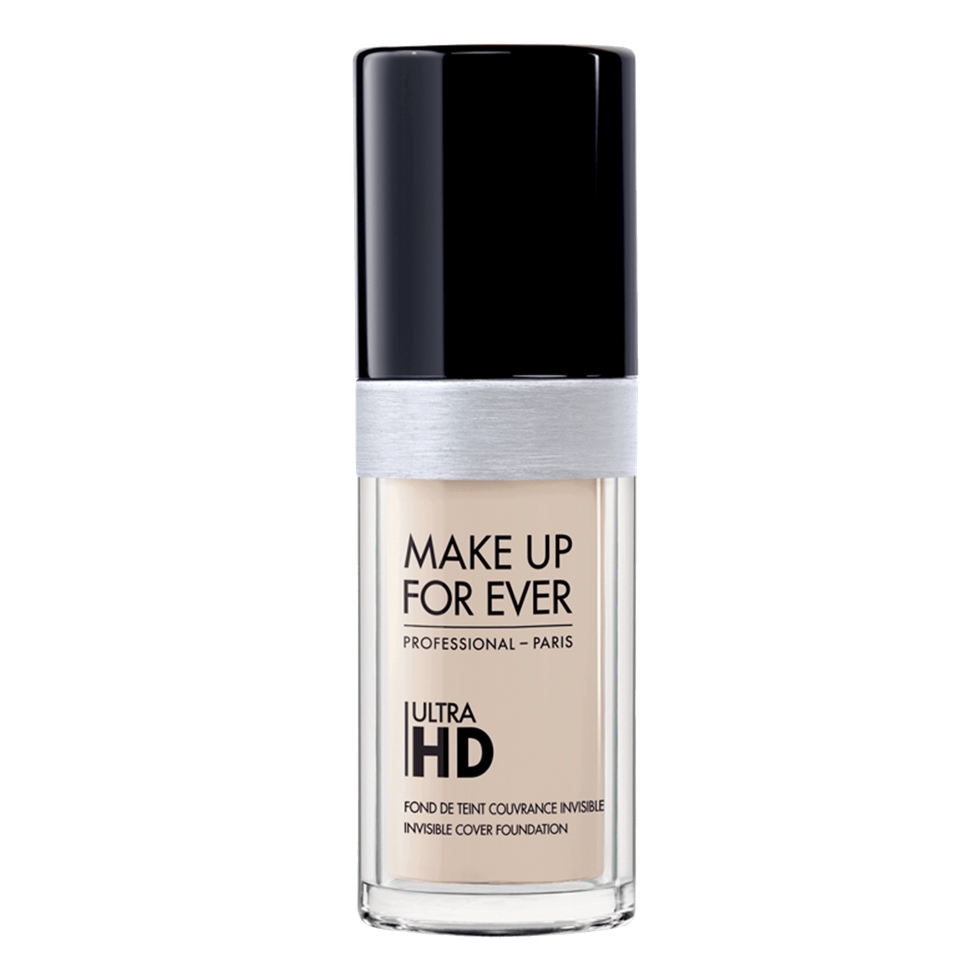 Available at Sephora for $43.00
One of the best foundations I've ever had. It provides medium coverage but it is definitely buildable. Feels lightweight on the skin and makes your skin look flawless on camera and in person.
8. Make Up For Ever HD Microfinish Powder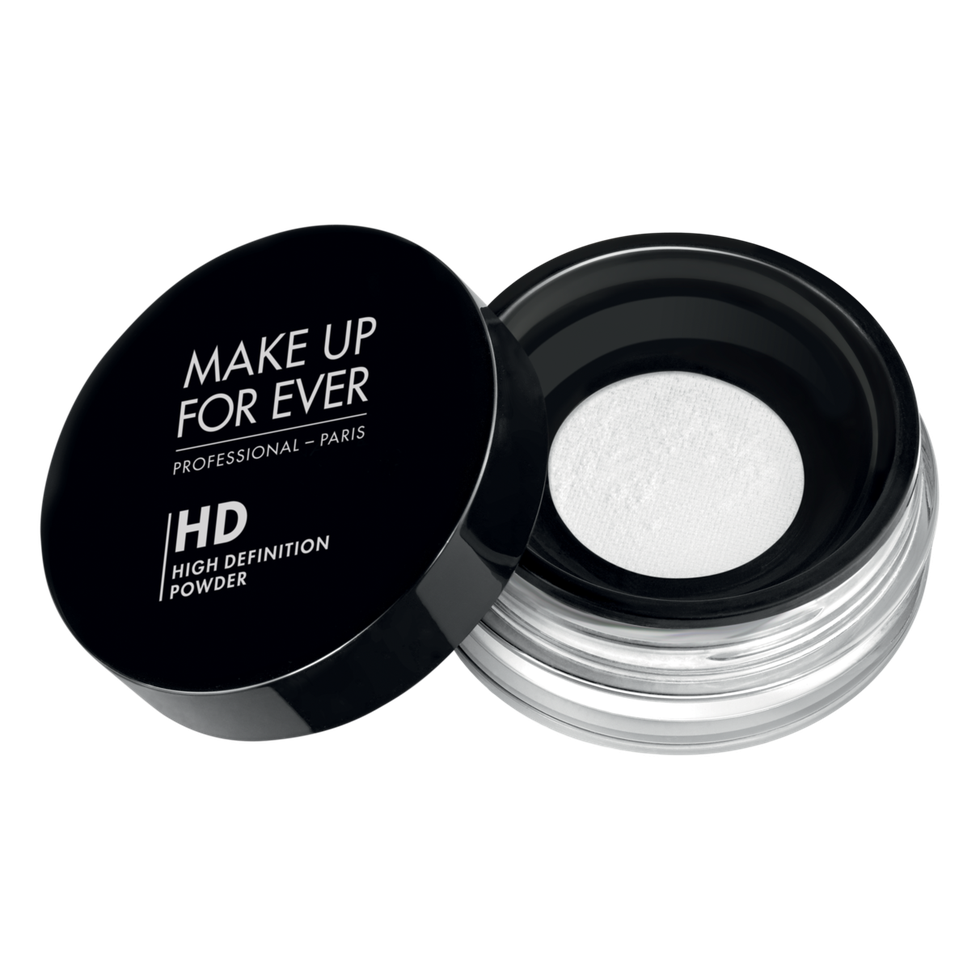 Available at Sephora for $35.00
Works great with all the different face products I've tried. Sets all my face products, keeps it all in place, and matiffys my face ever so slightly without getting rid of the natural contours on my face.
9. Yves Saint Laurent Babydoll Mascara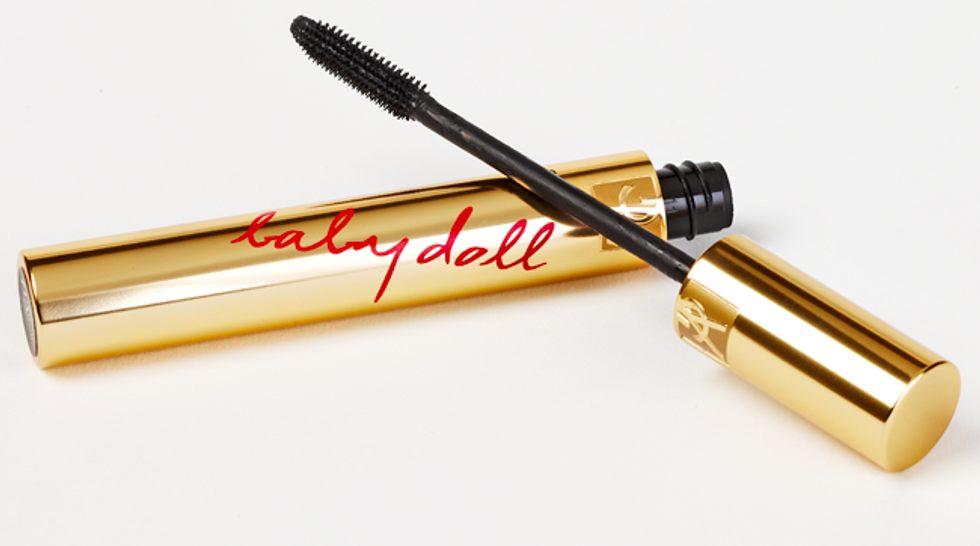 Available at Sephora for $32.00.
Okay, I know -- this one is definitely a splurge for mascara. But if we're being honest, if I had to pick one product in my collection that I couldn't live without, this mascara is the one I would pick. It seriously has it all you could want in a mascara: curling, volumizing, lengthening, and it doesn't smudge or run. I've tried out many mascaras from CoverGirl to Lancome to Benefit, but my favorite is this one mascara and I'll keep repurchasing for years and years to come.
Honorable Mention:
Benefit's Hoola Bronzer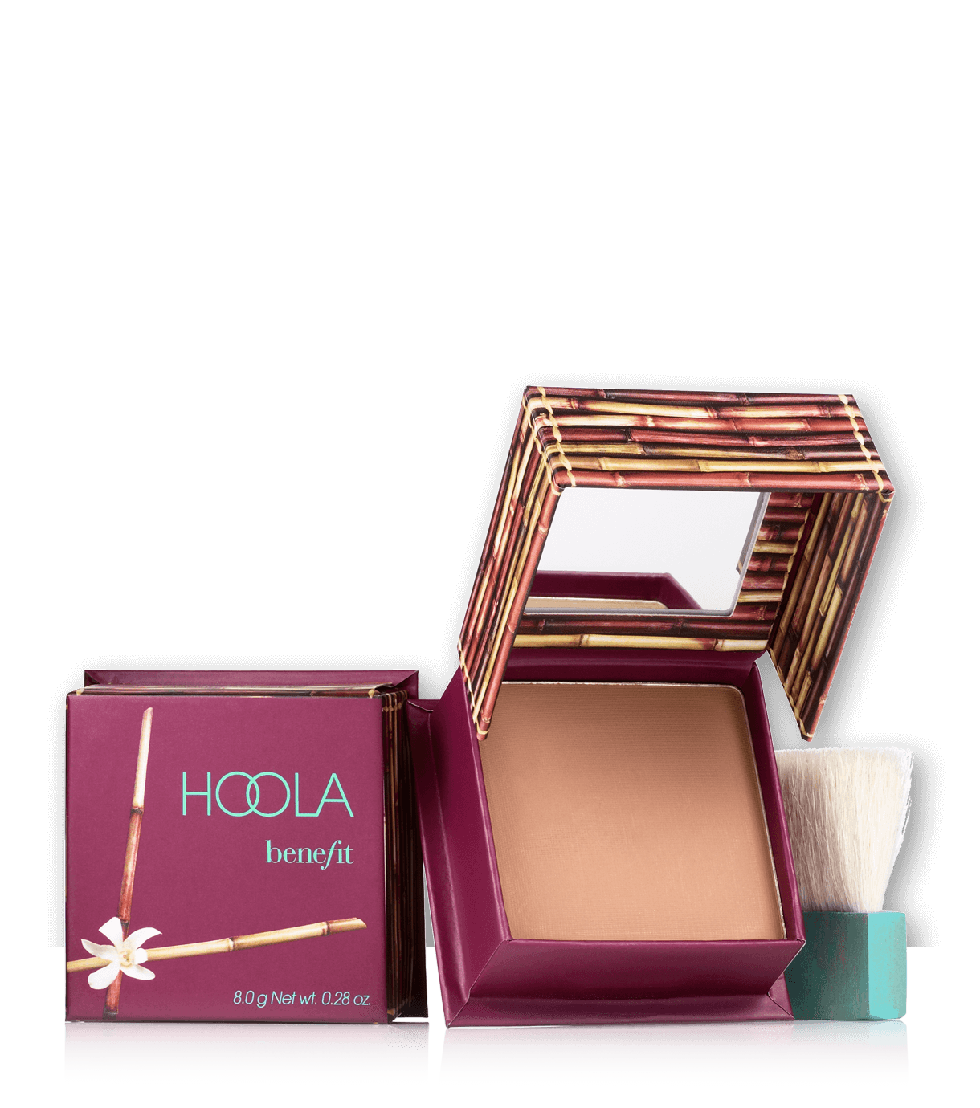 I don't personally own this product, but I've borrowed from my friends before and I absolutely love it.
Becca Highlighters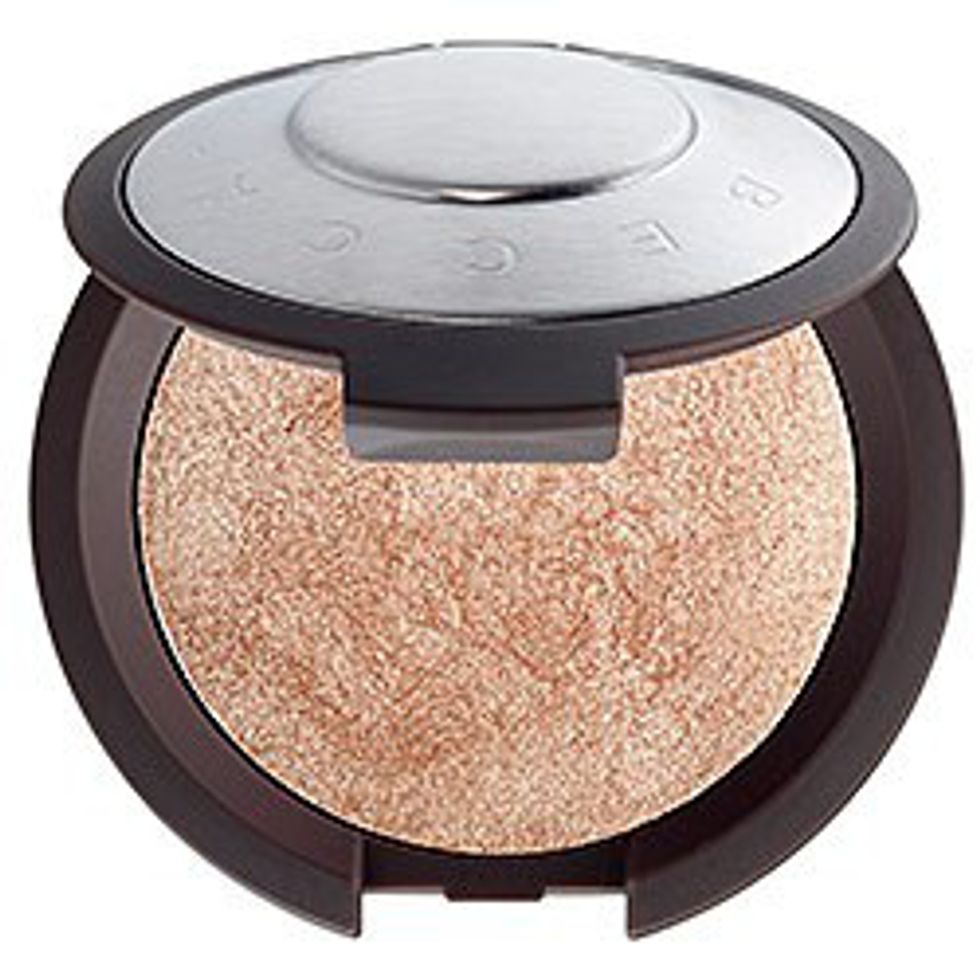 I don't highlight my face on a daily basis so I haven't invested in one of these products, but I have played around with them and I have to say they are worth the hype.
Tartelette Eyeshadow Palette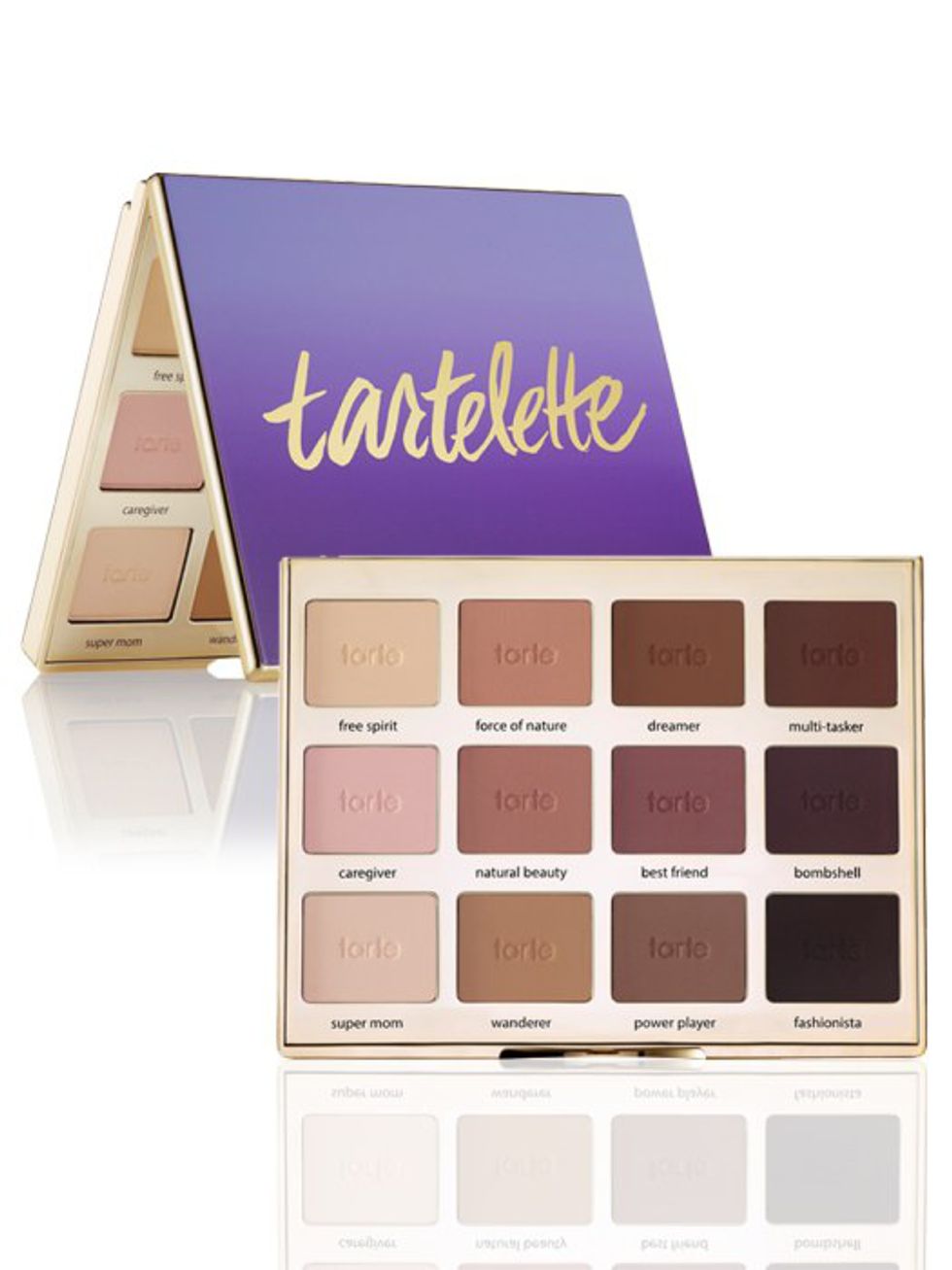 One of my favorite eyeshadow palettes in my collection. All the matte shades prove useful for everyday use. The only thing that keeps it from being on my holy grail list is that the shades can be hard to blend and require some work. It's easy for them to appear muddy -- so as long as you keep a steady hand, build up the shadows gradually, you shouldn't have a problem.
Becca Aqua Luminious Perfecting Foundation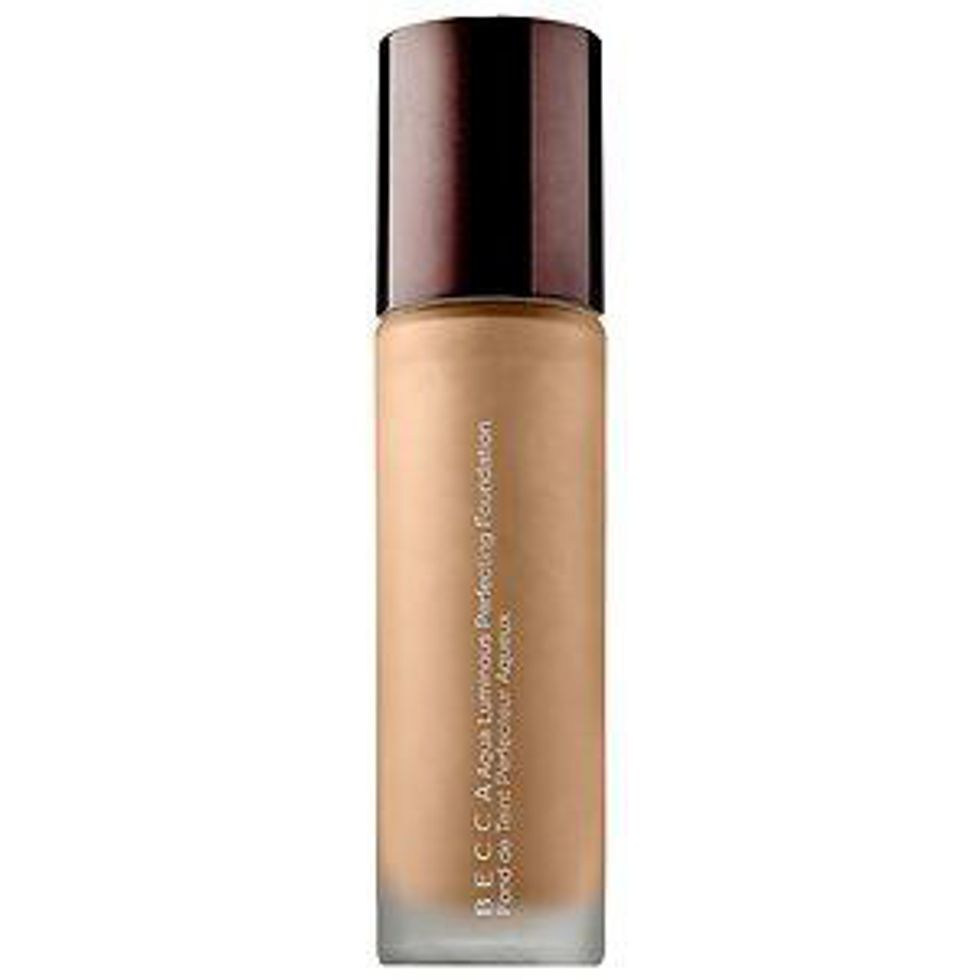 Just got this foundation a few weeks ago and have been absolutely loving it. It feels like a second skin and gives a glow to the skin that doesn't make me look dead/monotone in person.