If you haven't seen Fantastic Beasts and Where to Find Them, you should. It's a movie that I think would be good for anyone, whether you have a background with the world of Harry Potter or not. It's hilarious and dark, fun and meaningful. However, the glue holding this movie together is not only the beasts themselves (which are terrific, by the way. I honestly want my own bowtruckle), but our hero, Newt Scamander, expertly portrayed by Eddie Redmayne. So, what makes Newt so great as the main character in the newest installation in the Harry Potter universe?
WARNING: Very slight spoilers ahead! Read at your own risk!
He's played by Eddie Redmayne
Let's start with one of the more obvious reasons. After seeing this movie twice now, I can say fully that I have no idea who else would've played Newt because Eddie Redmayne, is, to me, Newt. End of story. After 7 books and 8 movies of the original franchise, I'm still not 100% sure which original character is my favorite (most of the time it's Hermione, but some days it's Fred and George, some days it's Luna or Lupin, some days it's book Ginny). However, within practically five minutes of Fantastic Beasts I was in love with Newt. I was willing to go with him on his journey, no matter what turns it took. That's a big deal with any major character, and Eddie makes Newt so likable and complex that I know, for sure, that I love his character.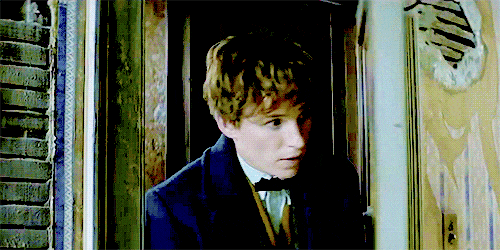 He's a Hufflepuff
Dear J.K. Rowling: Thank you. Thank you. Goodness gracious. I was sorted into Gryffindor on Pottermore, but I feel, in my heart, that I'm a Hufflepuff. I could be wrong, but even if I'm not, I feel like I identify with a lot of the things that Hufflepuffs seem to embody. Newt is excited about the things he loves, and is extremely loyal to his beasts. Once he becomes good friends with Tina, Queenie, and Jacob, he doesn't want to let any of them go. He's good-natured but isn't one-dimensional. Hufflepuffs everywhere, rejoice: Newt does not disappoint.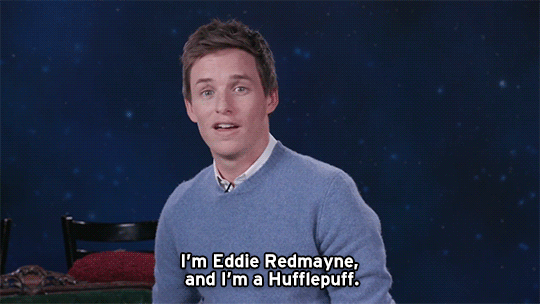 His beasts and his relationship with them
I've seen some speculation that the movie would've been better with less beasts. But to the people saying this, I ask: What did you think you were going to get from a movie titled Fantastic Beasts and Where to Find Them? As someone who's read the Fantastic Beasts "textbook" that was released a few years ago, I was excited to see which creatures would be featured, what they would look like, and how Newt would care for them. I wasn't disappointed at all in those respects. Newt's relationship with his creatures is respectful and caring, as he wants to protect the creatures in his briefcase as much as he wants to protect himself.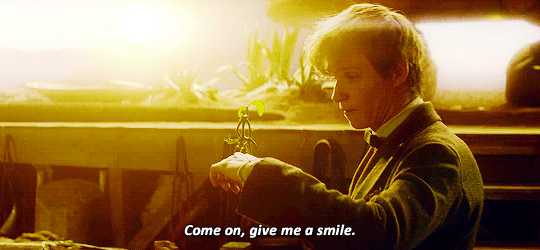 He has a strong goal
Newt is a man with a plan. He has a reason for writing Fantastic Beasts and Where to Find Them: educating other wizards as to why these creatures should be respected and valued. He's tired of seeing so many great, unique creatures being killed recklessly, without wizards even really knowing what the beasts are and what they can do. This message is a good one, no matter when the story is told: some things need to be protected, and these magical beasts are certainly an allegory for the ones in our world. Great message, great character.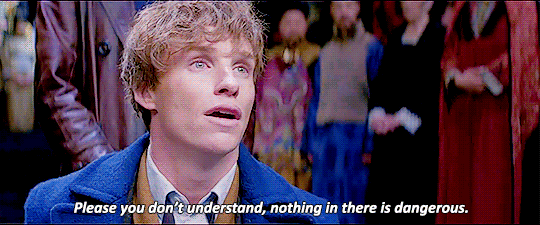 ---
Newt Scamander is not the only standout in the movie, of course. But he really sets the tone for the upcoming movie series, and I'm very excited to see him and his companions change the Wizarding World and bring about the era of magic that we know from the original Harry Potter series. And who knows? Maybe we'll get just as many memorable moments from watching Newt and his fantastic beasts onscreen as the first time we saw a Quidditch match. Newt as a character proves that we should keep an open mind for what's in store—it might be an amazing new way to look at the Wizarding World as a whole.