Ah, New Year's Resolutions. The "new year, new me" mentality takes over and we come up with all these ideas for resolutions to better ourselves. They seem great at first; we follow our resolutions closely for a month or even two, then life catches up with us and we slip up. Well, in 2016 I decided to pass on the typical resolutions like eating healthy, working out more, giving up soda, and any other mainstream resolution. Admittedly, I turned to Pinterest for the answer. After scrolling through what seemed to be endless pins on Pinterest, I finally found something that interested me: have one adventure a month for a year.
It seemed easy enough. I made sure to begin with giving myself guidelines. First, what was my definition of an adventure? I am a college student, so I don't have funding or time to do all the things the person who posted this idea did. (They had gone backpacking in Europe, skydiving, etc.) I decided that my definition of an adventure would be going somewhere I had never been or doing something I had never done. It didn't have to be super expensive or extravagant, just unique. It is now December and I can officially say that I have stuck to my resolution.
I highly recommend that this be a resolution you try to accomplish. Not only does it give you something to look forward to every month, but it also gets you out of the monotony of day to day life. To give you some inspiration, here are my adventures for each month.
January- A week long trip to Los Angeles, California.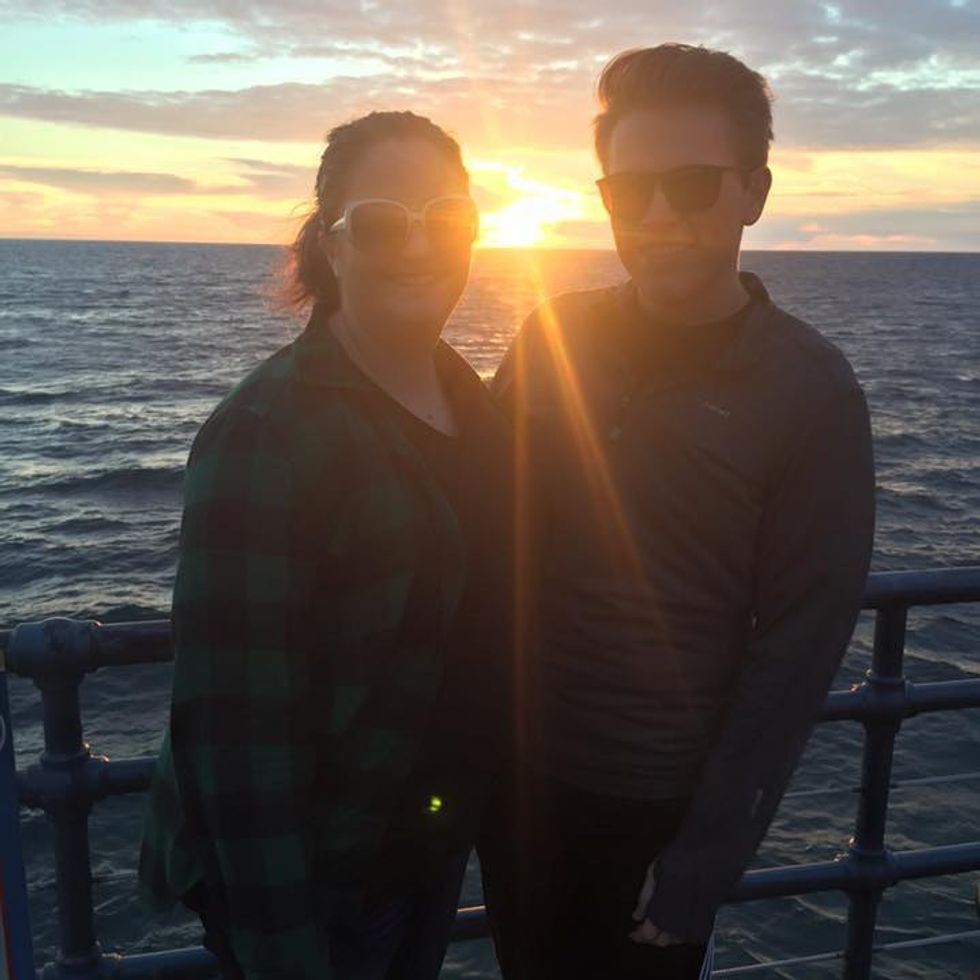 This was the most expensive adventure, but I was given the opportunity to travel to LA with one of my best friends, Jon. We did everything while we were there from touristy things like seeing the Walk of Fame and the Hollywood sign, to going to beaches (and taking some tumbles in the water). It was by far one of my favorite vacations I had ever been on and I'm glad he invited me!
February- A trip to downtown Indianapolis with some friends.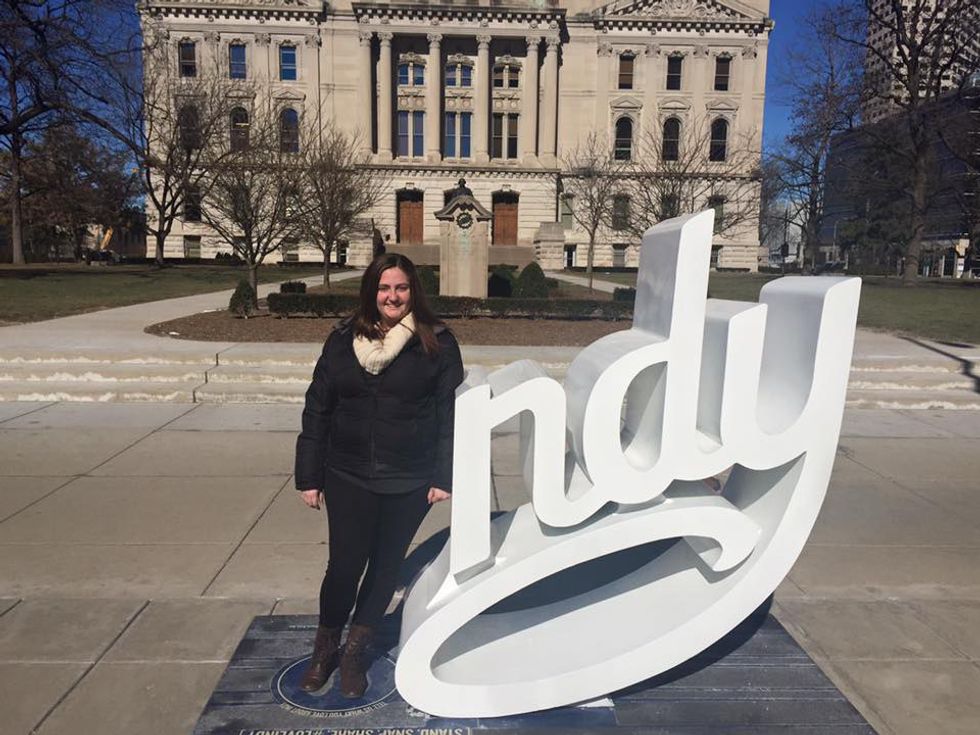 I had only been to Indianapolis a couple times, but had never really spent time in the city. I explored a little bit with the help of a few friends. We walked around downtown a little bit, ate at a local pizza joint, and I even became the "I" in INDY.
March- A 3 day trip to Gatlinburg, Tennessee in a cabin with my boyfriend.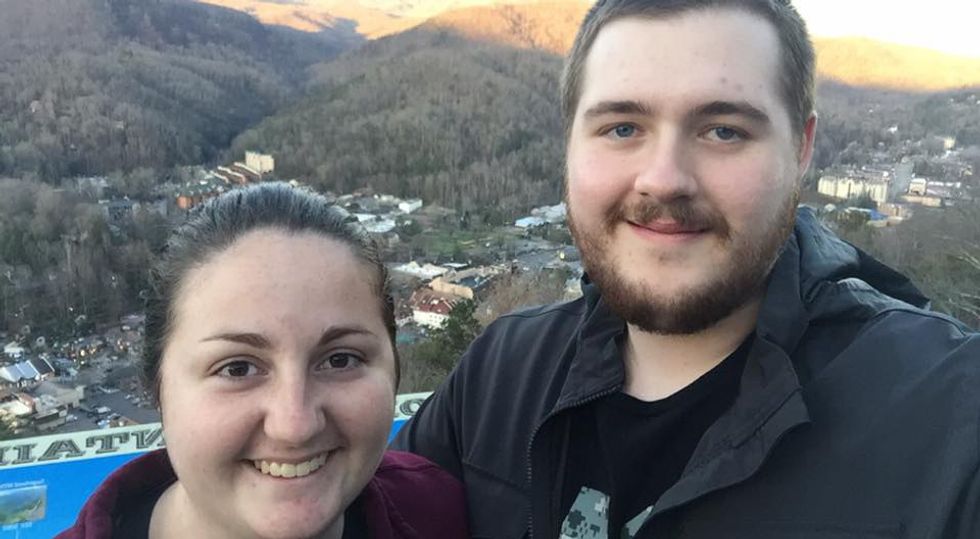 Adventure is definitely a word to describe this trip. On the way there the car broke down and we wound up taking a two hour Uber trip to our cabin, then the next morning taking another Uber back to where we left our car, renting a car, then we had to leave the car in Tennessee and go get it a few days later. Between all the craziness, we did get to spend some time in Gatlinburg and Pigeon Forge. Riding the skylift and the mountain coaster were definitely a couple highlights, along with hiking an 7 mile trail that we originally thought was 2 miles.
April- Exploring the lesser known gems of Bloomington with friends.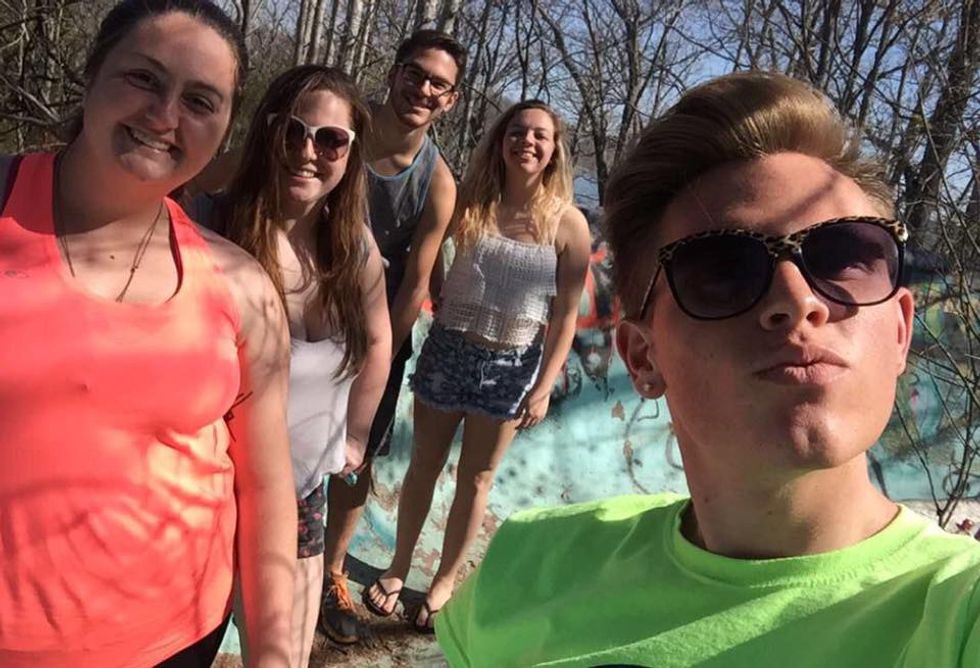 In case you were unaware, Bloomington has some really cool places that not too many people know about. A few of my friends and I found the Hickory Ridge Fire Tower and the Zoom Flume abandoned water slide. We also did some hiking in Hoosier National Forest. It was cool exploring some places in the town I have been living in for a couple years.
May- A hiking trip to McCormick's Creek.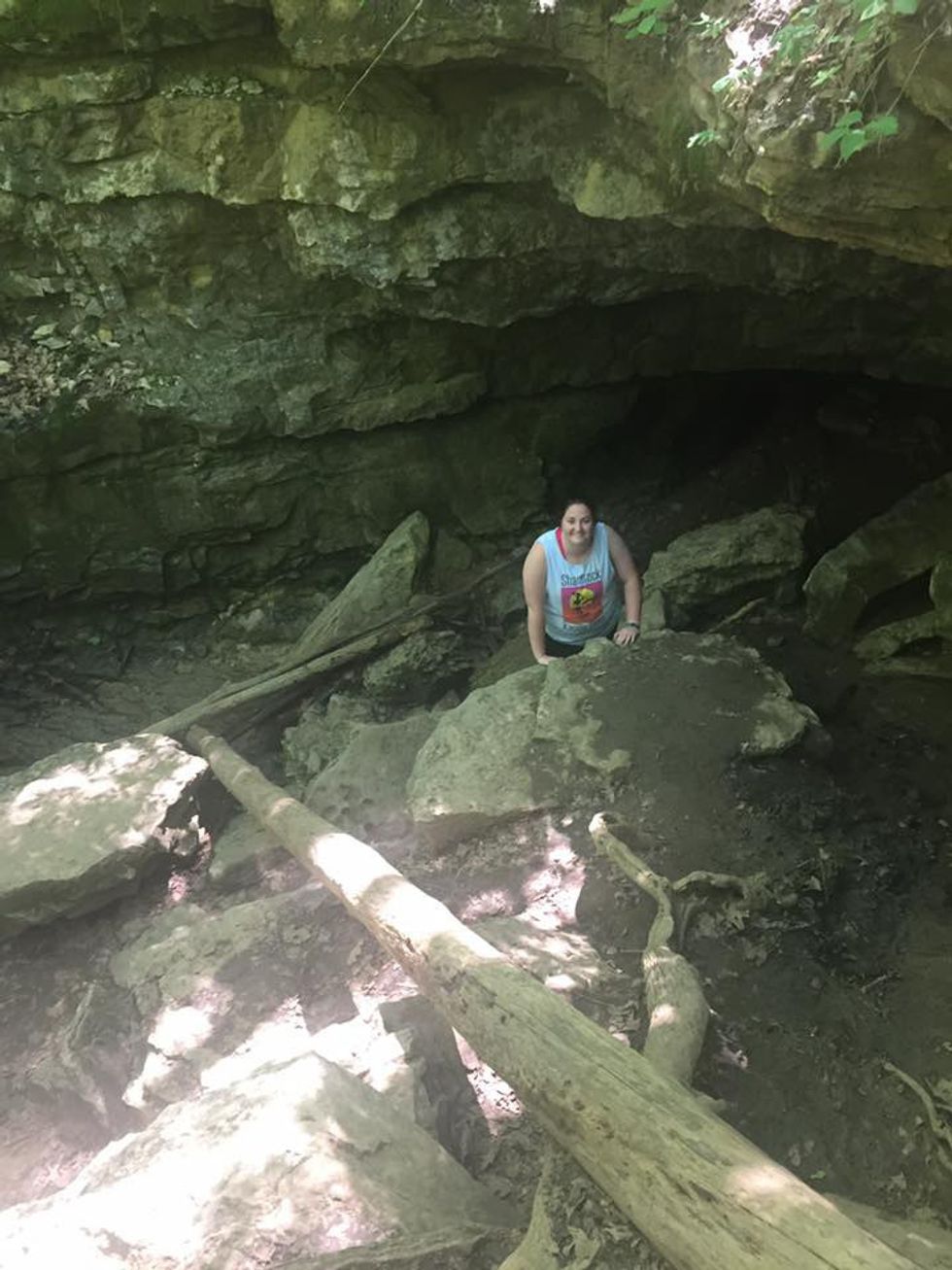 After Tennessee, my boyfriend and I fell in love with hiking, so we looked for trails sort of close to us. We took a day trip to McCormick's Creek and hiked literally every trail they had. We were pretty sore the next day but it was definitely worth it. McCormick's Creek was gorgeous.
June- A Kenny Chesney Concert with my best friend.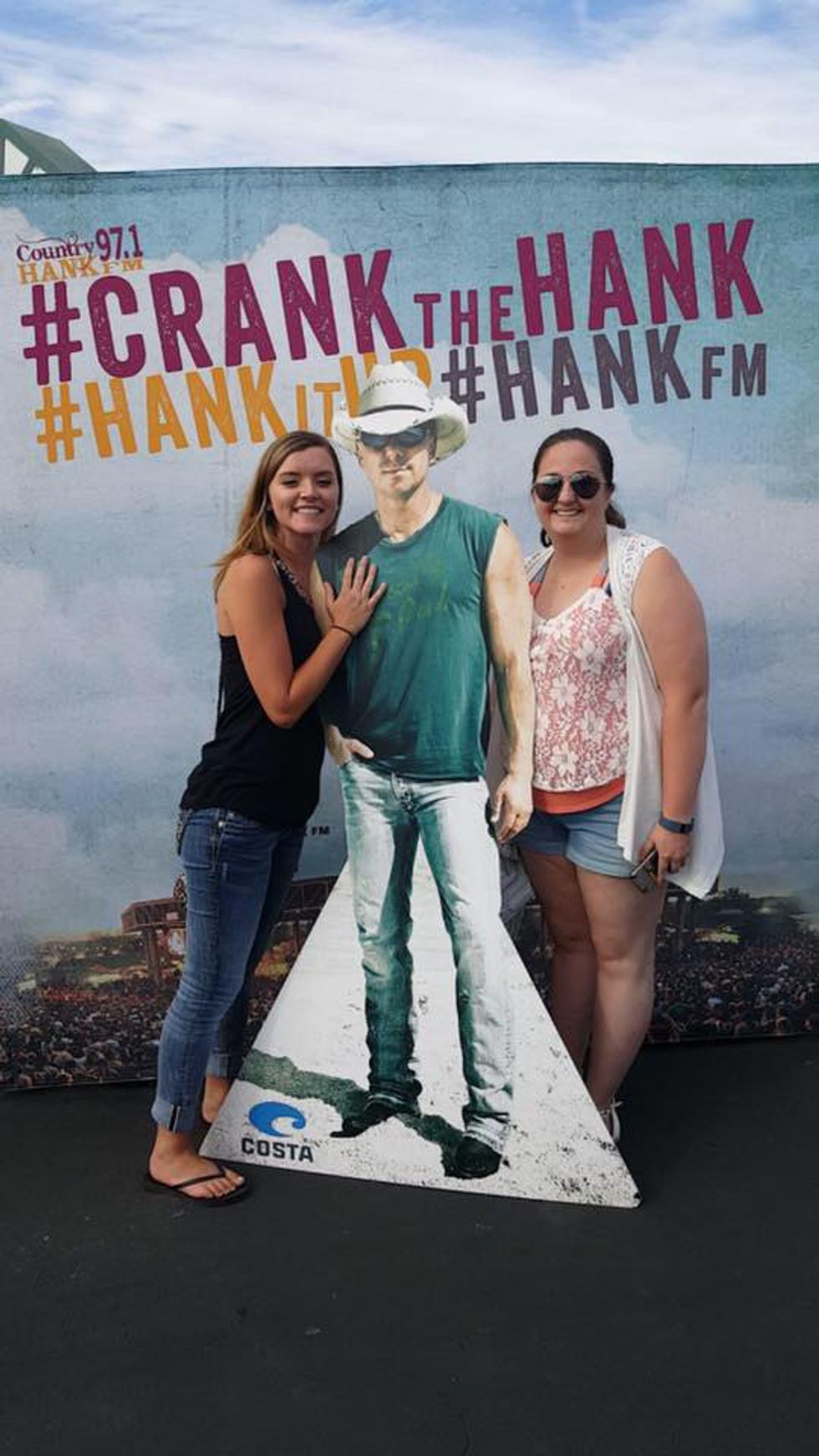 Kenny Chesney with Old Dominion. It was amazing. I loved every second of it (except when it was over and we couldn't find out car). I'm so glad I got to share this experience with my best friend!
July- A trip to Orange Beach, Alabama with my family.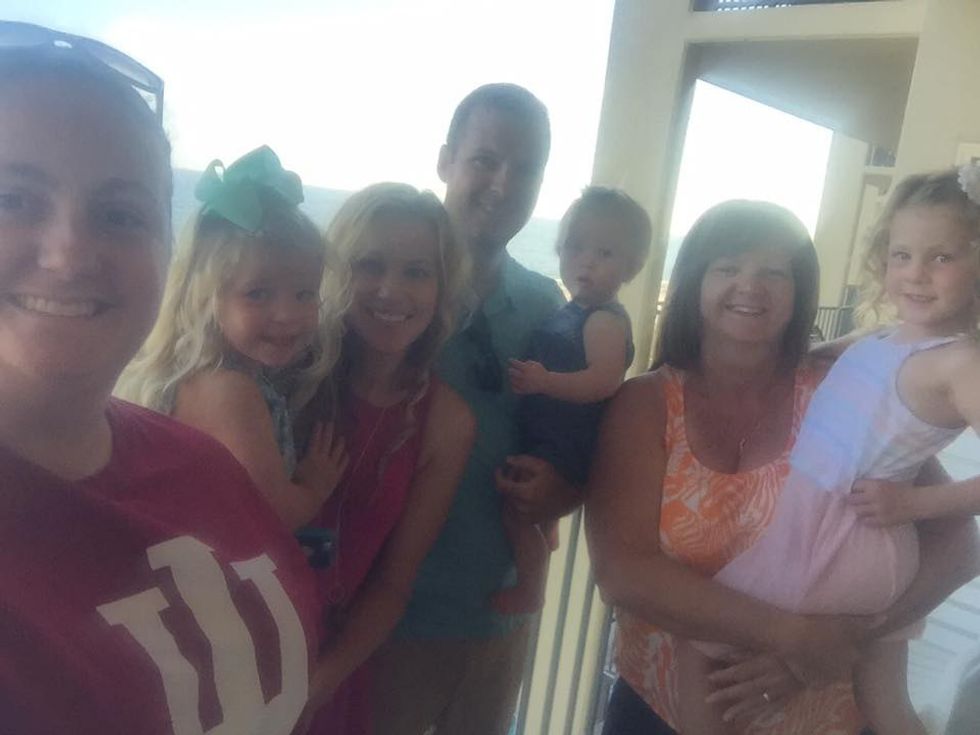 I was asked by my brother and sister-in-law if I wanted to accompany them to Orange Beach, Alabama to spend some time with them and my nieces. My mom went with us and we had a great time! We spent some time on the beach and ate some really good seafood!
August- Exploring brewery tunnels.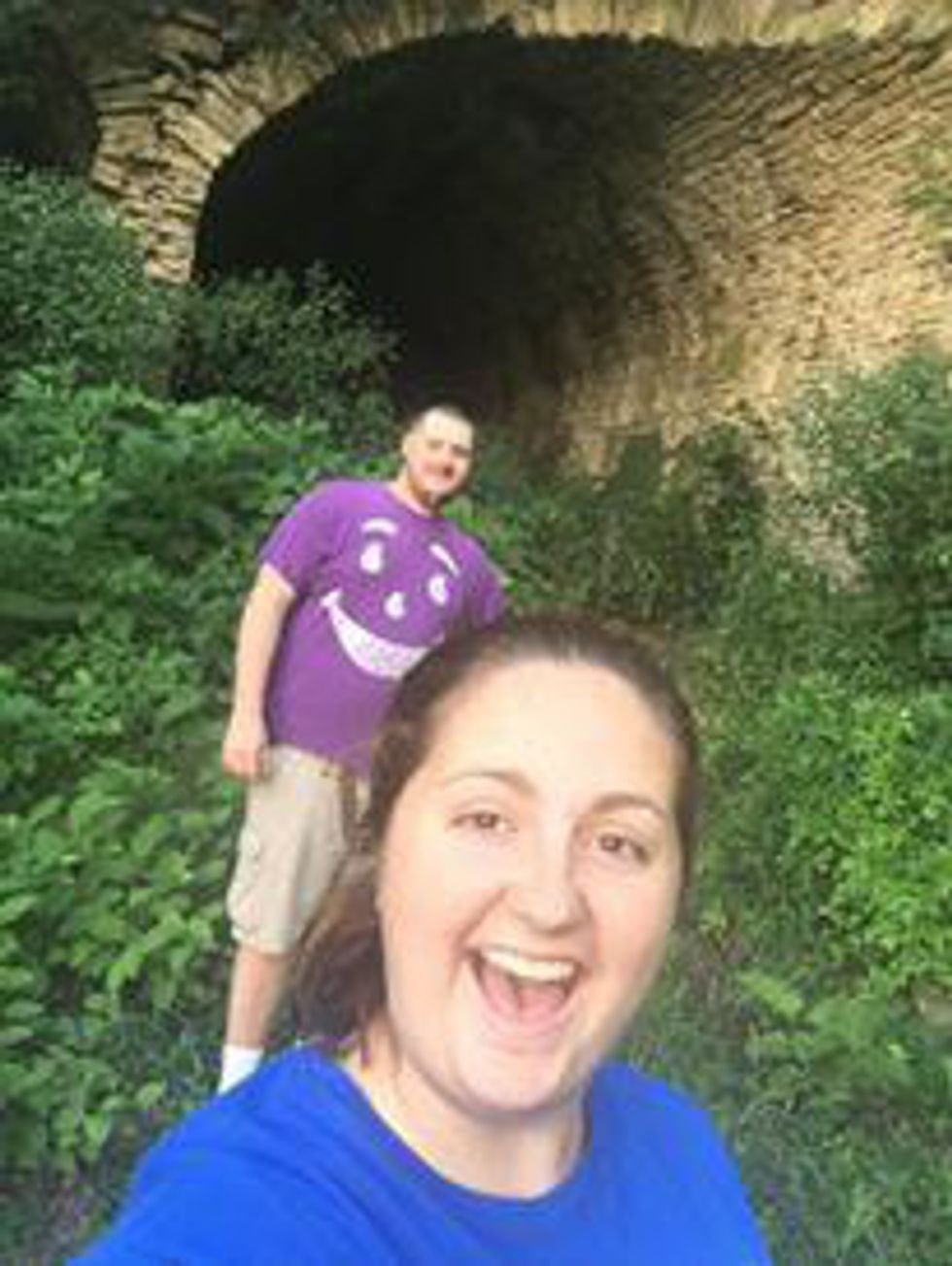 One of my Facebook friends had posted a picture of these really cool tunnels near where I lived. I went to explore them and it was pretty neat! We couldn't go too far in them because it was raining and muddy and I started sinking, but it was still a great adventure.
September- Longest underground boat ride at Bluespring Caverns.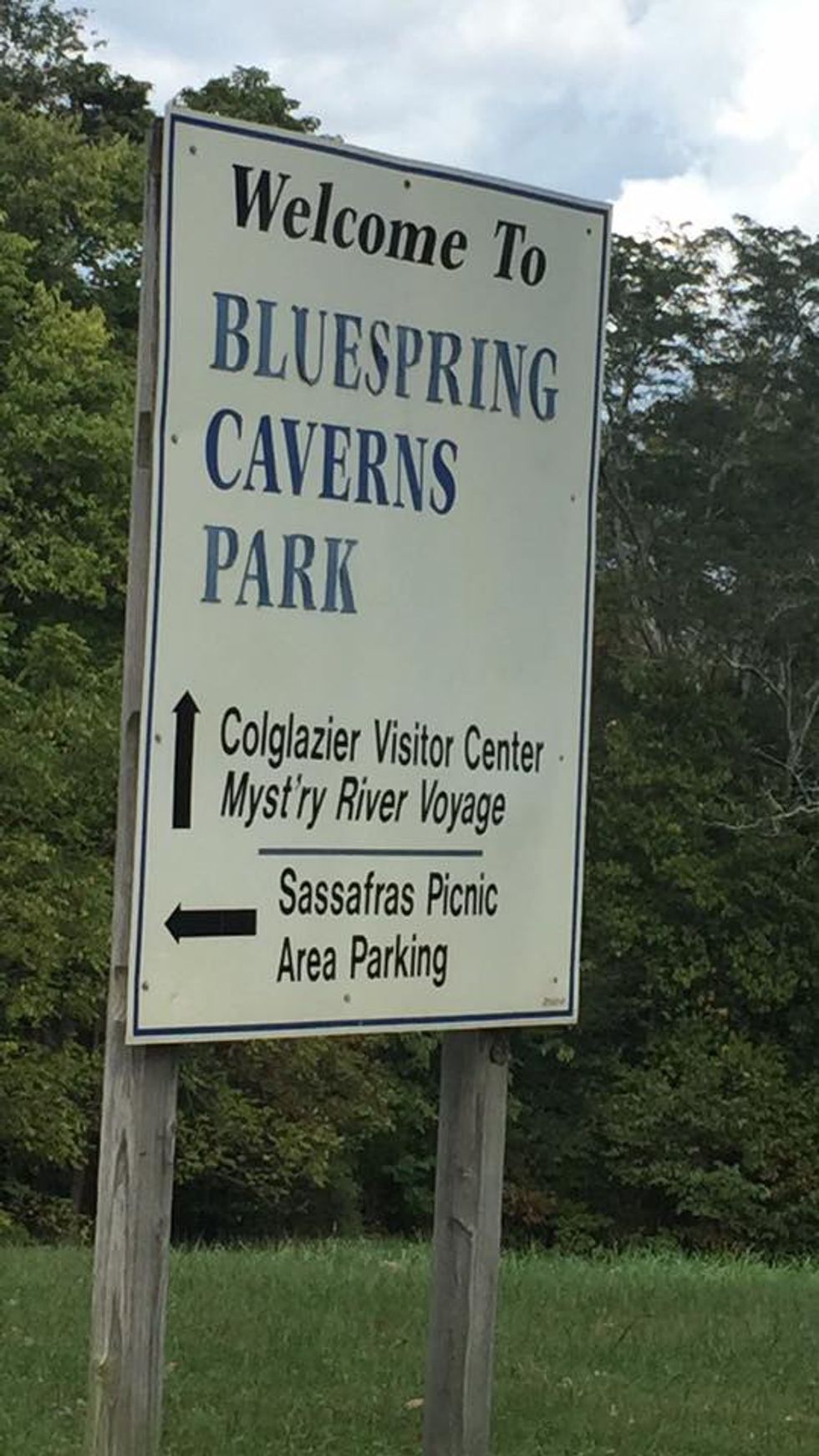 Like I said, my boyfriend and I had been on a hiking kick after Tennessee. We did a little research about places to explore near Bloomington. A few different places came up and we chose Bluespring Caverns. They have the longest underground boat ride. It was one of those experiences that is difficult to put into words. We experienced total darkness and an echo that lasted about three minutes. I would highly recommend this place.
October- Exploring Heritage Trail and Cedar Bluff Nature Preserve.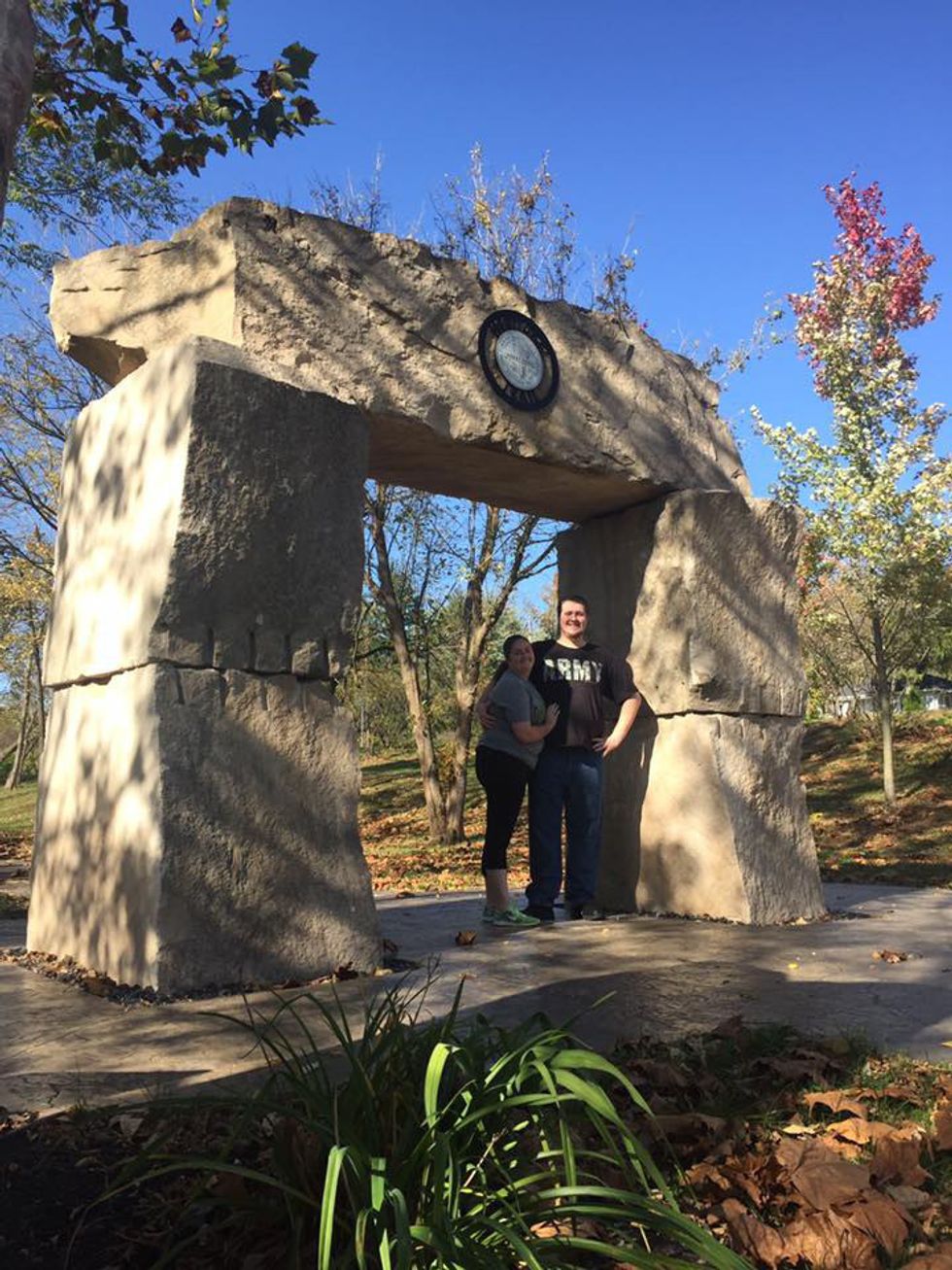 Two other places we discovered through our research were pretty close to each other so we went to both of them in October. Heritage Trail was a short walk that has some cool historical information and statues. After walking through there, we traveled to the Cedar Bluff Nature Preserve. Nature preserves are cool because you can basically make your own trails. We got a few scratches from thorns, but it was fun just exploring for a couple hours.

November- Going to a bar for the first time.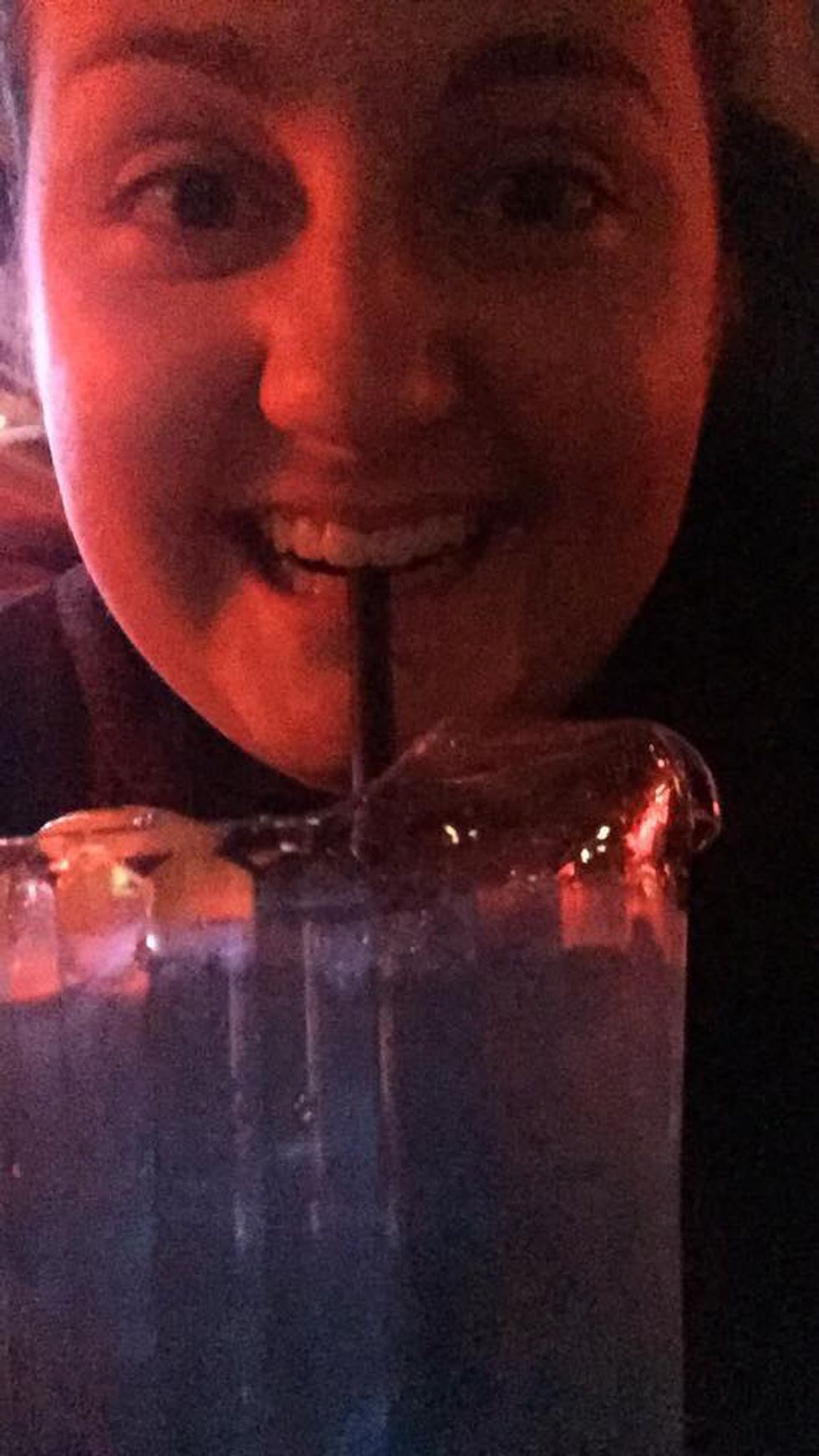 This was the year of my 21st birthday! Bloomington is a fun place to turn 21 because there are a lot of bars to choose from. My birthday fell on a Monday but that wasn't going to stop me from celebrating. My friend Hannah and I went out to a bar and had a great night!
December- My first casino experience.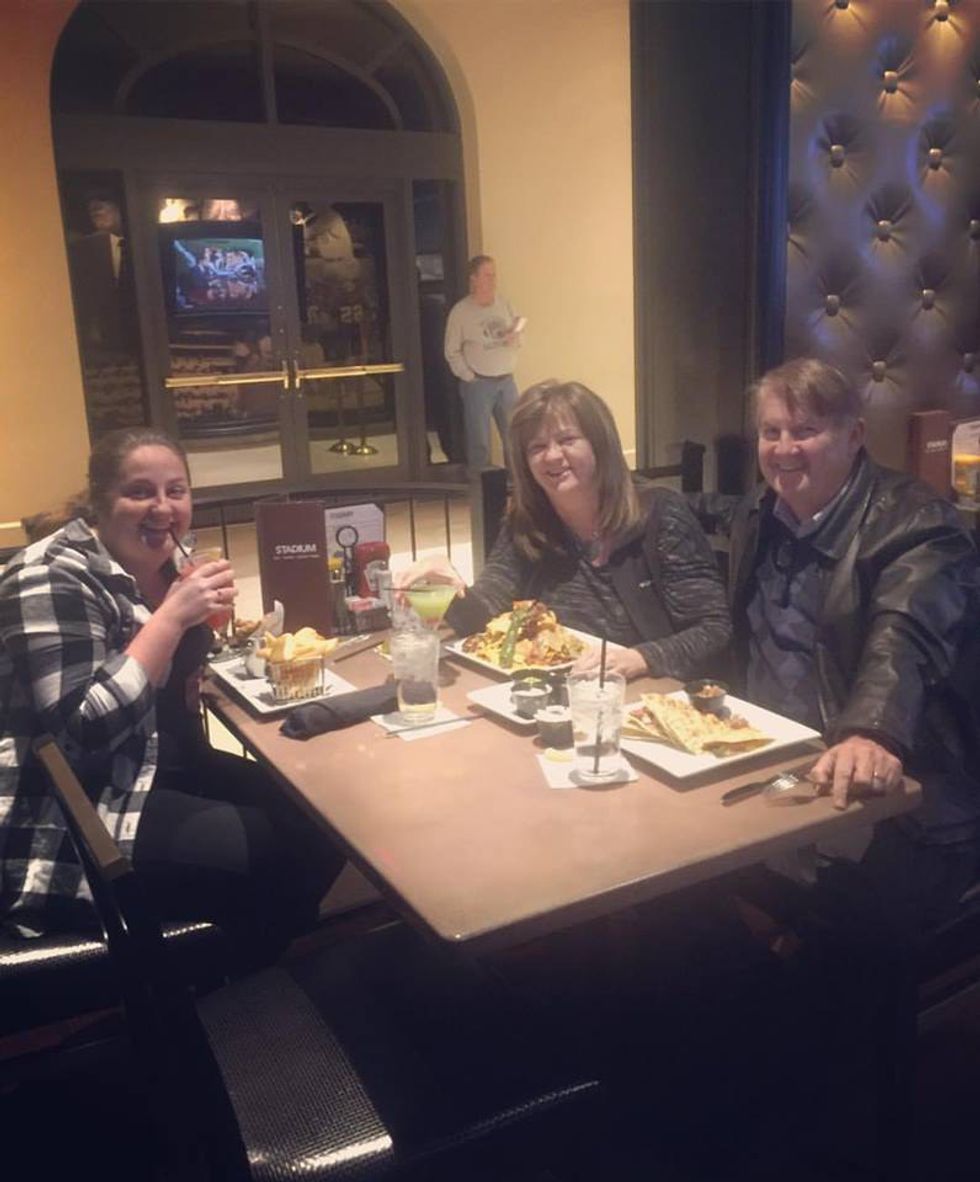 Another first for my newly 21 year old self was going to a casino for the first time. My parents took me to Belterra Casino and we ate then went out on the boat. I didn't win any money, but I did have a great time with them! (I also didn't take any pictures in the casino, which is why the picture is just me and my family at dinner right before we went out on the boat.
All of these things plus a ton more made 2016 a crazy year of ups, downs, and adventures. I am so thankful for the new experiences with old friends and the new friends I made along the way. I'm hoping to keep the monthly adventure a tradition for 2017 and I cannot wait for what next year has to offer! Happy New Year everyone!