Ah, brunch. Everyone loves you and many restaurants in this incredible food city offer a delicious version. With so many great brunch options in New Orleans, it's hard to choose where to go. There is no way to create a concise list of "Great Brunch Places in New Orleans," though many have tried, only to receive backlash for missing so many incredible options. While every mood is not included -- us humans are very moody-- and obviously not all the best brunch spots in the city are included,here is a list to help narrow it down based on what mood you're in when choosing brunch!

Mood: I don't care where we go, I just know I'm in need of some greens
[rebelmouse-proxy-image https://media.rbl.ms/image?u=%2Ffiles%2F2016%2F10%2F16%2F6361224940673111631062399857_636122493568098948-792450708_okapi%2520juice%2520from%2520Canal%2520St.%2520Bistro.jpg&ho=https%3A%2F%2Faz616578.vo.msecnd.net&s=626&h=07733310055932cd929b768054007a12cfb4894c8c58af17ada44d4f33ebfe80&size=980x&c=2377366360 crop_info="%7B%22image%22%3A%20%22https%3A//media.rbl.ms/image%3Fu%3D%252Ffiles%252F2016%252F10%252F16%252F6361224940673111631062399857_636122493568098948-792450708_okapi%252520juice%252520from%252520Canal%252520St.%252520Bistro.jpg%26ho%3Dhttps%253A%252F%252Faz616578.vo.msecnd.net%26s%3D626%26h%3D07733310055932cd929b768054007a12cfb4894c8c58af17ada44d4f33ebfe80%26size%3D980x%26c%3D2377366360%22%7D" expand=1 original_size="1x1"]We all know New Orleans isn't the easiest city for sticking to "that" diet. The temptation of fried, buttered, carb-y, alcohol fueled evenings is too high. At some point, the human body will take a stand and tell you "you need to get some healthy fruits and veggies in you, STAT." The good news is, Canal Street Bistro features one of the most extensive and delicious juice bars along with their fantastic brunch!
With a juice menu featuring nearly twenty juices, along with a build-your-own option, every guest can get in those vitamins and minerals needed in a tasty glass. Canal Street Bistro is also a great option on pretty days with their outdoor seating, where you can enjoy the sights of the red Canal Street streetcars rolling by in Mid-City.
If you're not thinking about making your way to Mid-City, another great juicy brunch option is Surrey's located in the Lower Garden District and in Uptown, New Orleans.
Mood: New Orleans Style Fare, with a Little Extra "Something"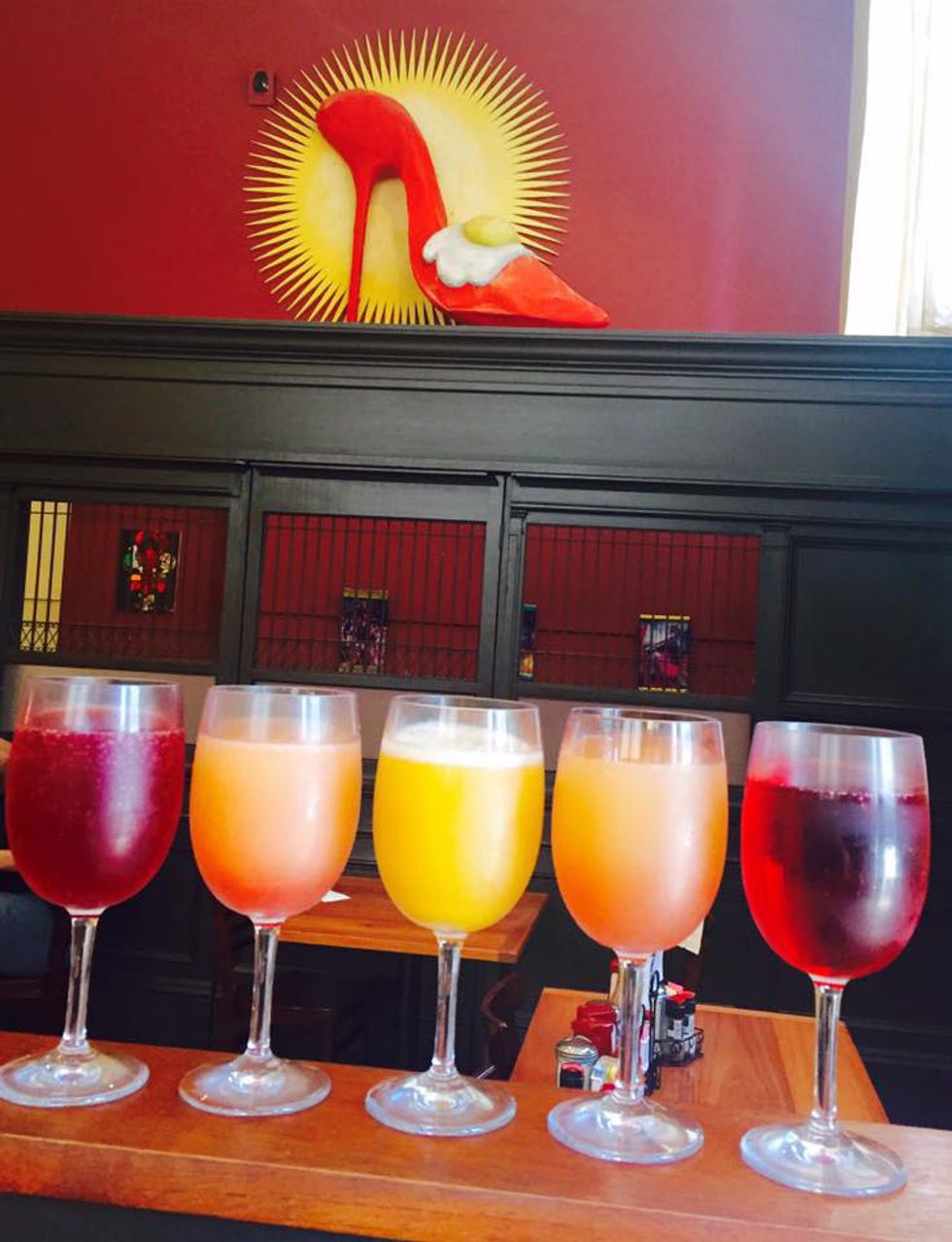 You're looking for that heavy, flavorful meal that will soak up the fun from the night before. You're not too worried about the wait, because you know it will be worth it, and that's what mimosas are for! Ruby Slipper is a no-brainer for great brunch options located across the city.
Whether you're in the Marigny, Mid-City, the French Quarter or in the CBD, there is a Ruby Slipper with a long wait, and multiple mimosa options. Try any of their many benedict options, like the Eggs Cochon, or go with their Banana's Foster Pain Perdue, because... it's a banana's foster pain perdue.
If you just went to Ruby Slipper and are looking for another option, Elizabeth's is also a heavy hitter. Make sure someone orders the Duck Waffle.
Mood: It's not about the fancy food, it's about someone checking on "your mom'en'nem"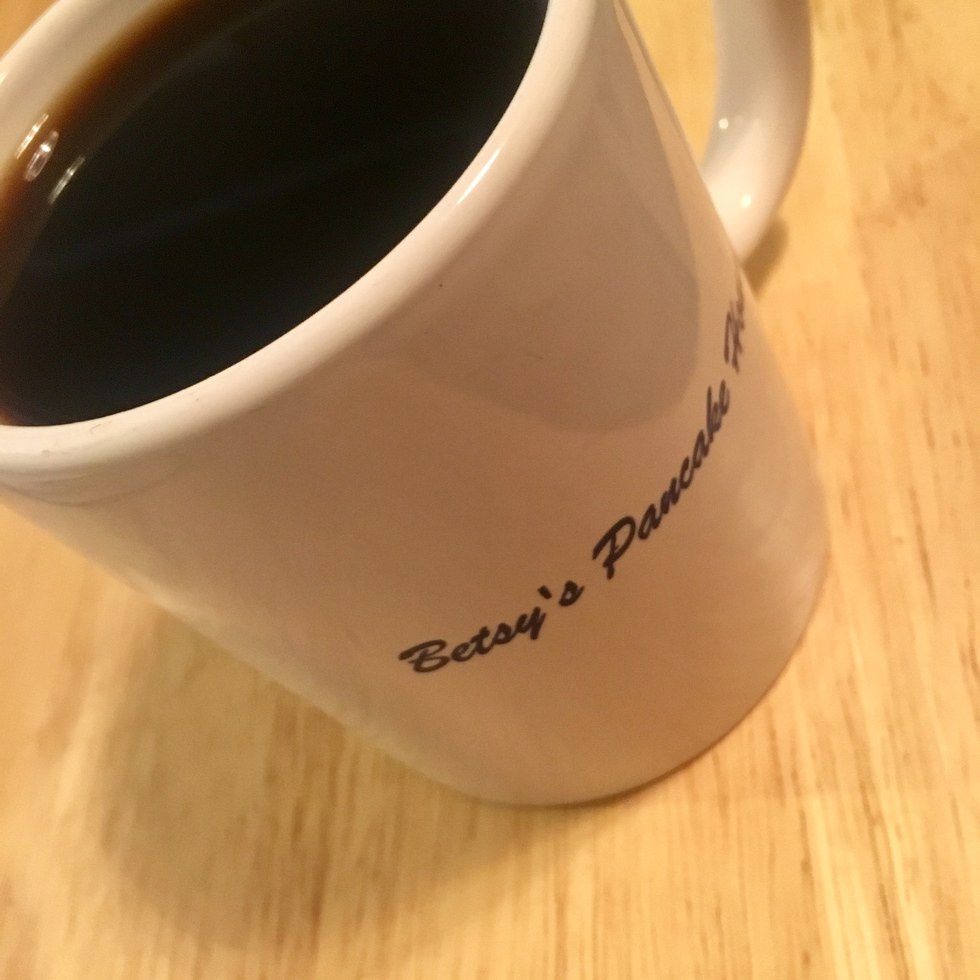 You don't need anything instagramable, you just need a sweet waitress calling you, "Darlin'" and asking if you would like more fresh coffee. With seasonally appropriate holiday decorations hanging from the ceiling, you will be perfectly happy with an old-school New Orleans diner that was just as popular for your grandparents as it is for you today. Besty's Pancake House is calling to you and your inner "Yat".
They don't need a website because they already have a loyal following made up of lawyers, blue collar families, RTA employees and doctors. Small kids can order the silver dollar pancakes topped with powdered sugar while adult kids can order the pigs and a blanket and everyone can leave happy. After paying at the register at the end of your meal, your soul will be full after your left with a "Thank ya, baby. We'll see ya around next time."

If you're looking for something just outside the city, you can always check out Dot's Diner with the same friendly "Yat" love you may be needing.
Mood: Wanting a Different Brunch "Experience"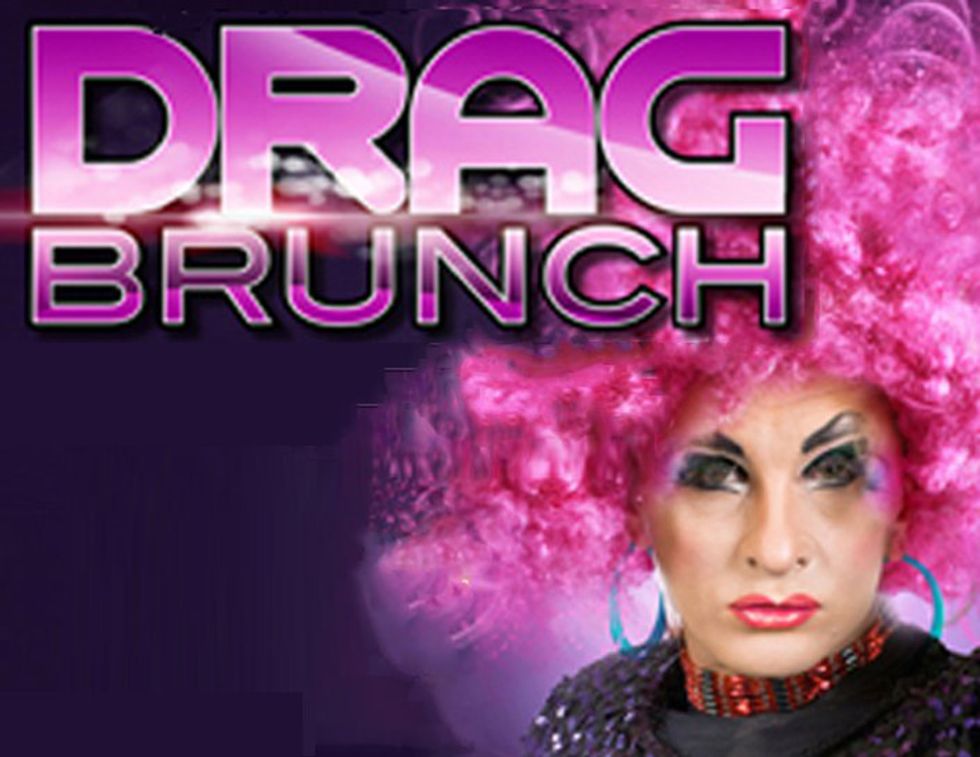 You've got some energy, and although it may not be afternoon yet, you're ready to raise your hands and cheer on a show while enjoying your meal. You need beautiful women parading around your table, and thank god you are in New Orleans because you have options. The Country Club Drag Brunch is calling to you and you can't turn it down.
Tall, high-heeled, big-haired sirens serenade brunchers every Saturday at the popular New Orleans restaurant. Fueled by $15 bottomless mimosas, you can't help but sing along to the baritone beauties while they perform amongst the tables. After eating, you can keep the party going by renting a day pass for the pool and full-service bar in the back.
If you are looking for another kind of beautiful, SoBou offers Burlesque Brunch in the French Quarter every Sunday.
Mood: Satisfying the Celebrity Chef Snob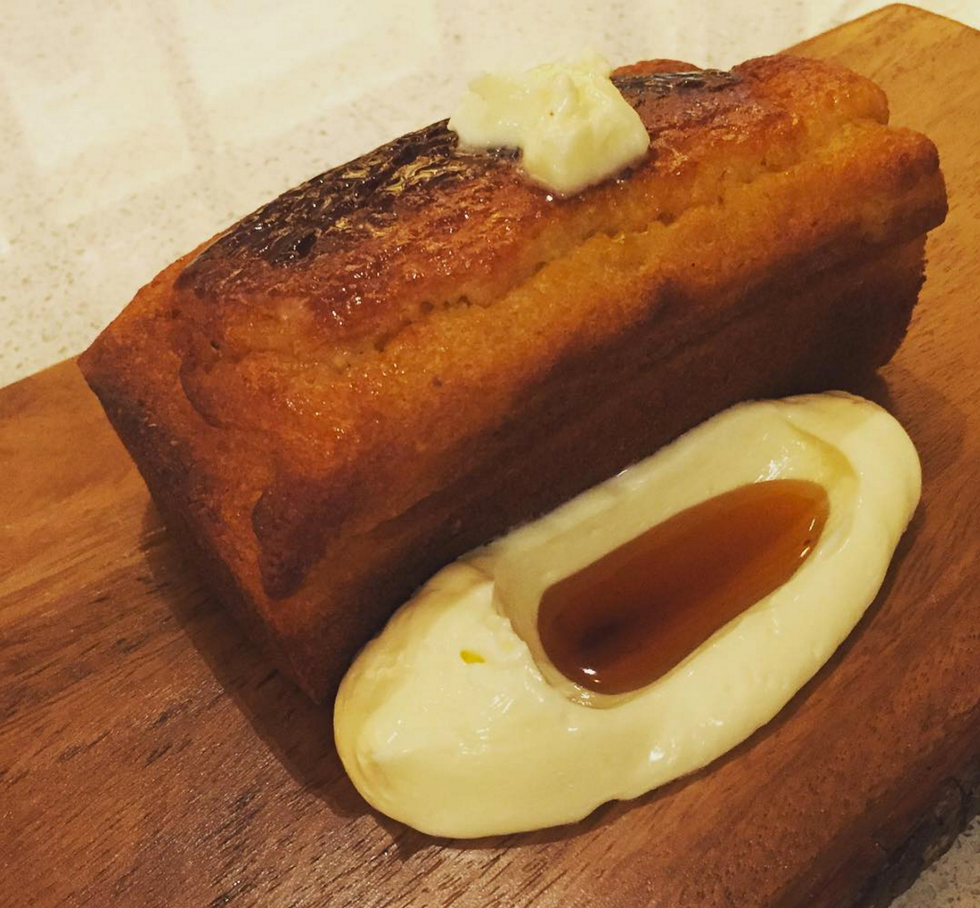 Sometimes you have a friend or family member in town who saw this cute chef with famous New Orleans restaurants and they have to check it out! When someone wants to check out the latest restaurant by the chef with the great hair, Willa Jean's is a great option amongst John Besh's restaurants.
With on-point coffee, fantastic brunch cocktails, and a pastry selection to make your grandma weep with jealousy, Willa Jean's is one of the top brunch spots in the city. Order the Cornbread and Baker's Basket for the table, because once you order the Pancake Souffle, you're not going to want to share.
We have to give an obvious shout out to the world famous Commander's Palace brunch because, duh.
Mood: Looking for a Secret Spot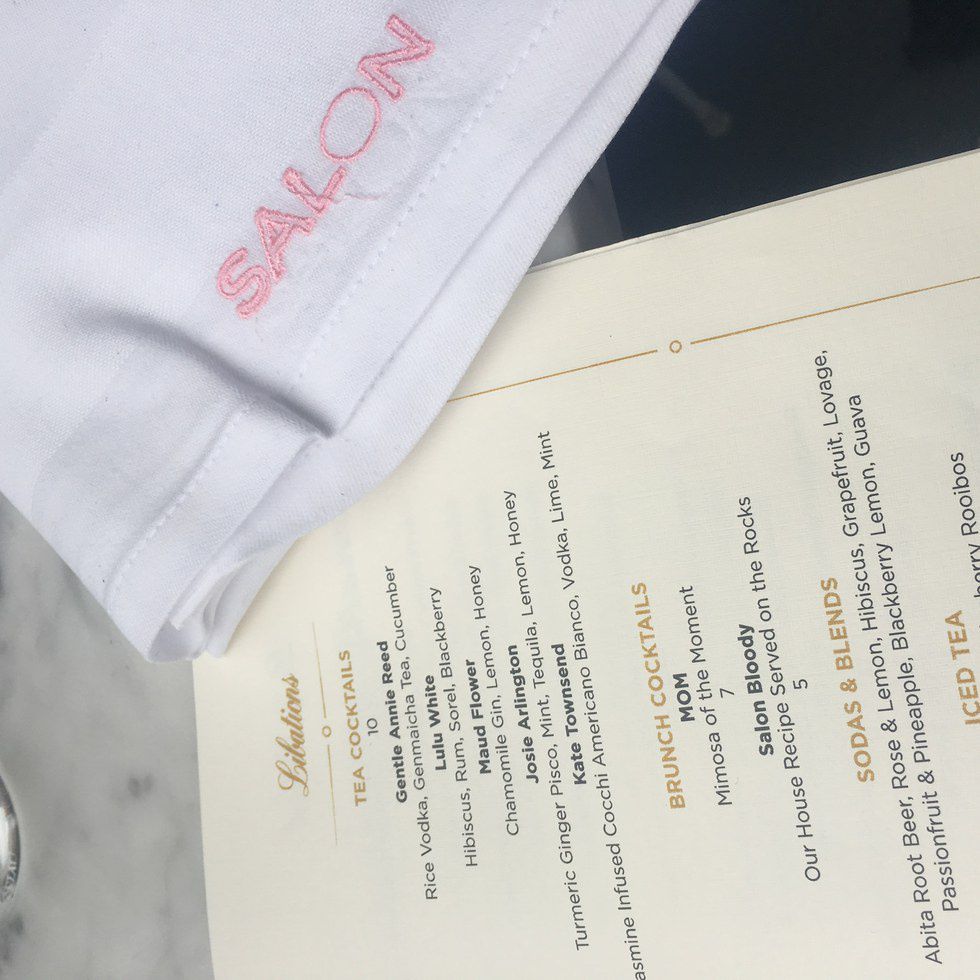 You want to brunch with a few friends, but you're not in the mood to chance a run-in with your crazy old roommate. Maybe you're looking for a place that will be the perfect meal with someone you're secretly dating and you won't be worried about getting caught. Salon by Sucre is a surprisingly quiet spot that makes you feel like you are cheating the system.
Seated on a French Quarter balcony, imbibing on their fun brunch cocktail options, Salon's brunch menu continues to impress with options ranging from a hearty Breakfast Sandwich to a sweet and delicate Bruléed Crepe. Obviously, you have to finish with dessert from Sucre, because that's what brings the crowd (downstairs).
Going in a totally different direction, a hidden gem can be found deep in the heart of the West Bank at Panda King for Dim Sum on the weekends.
Mood: Gotta Straighten Out with a Bloody Mary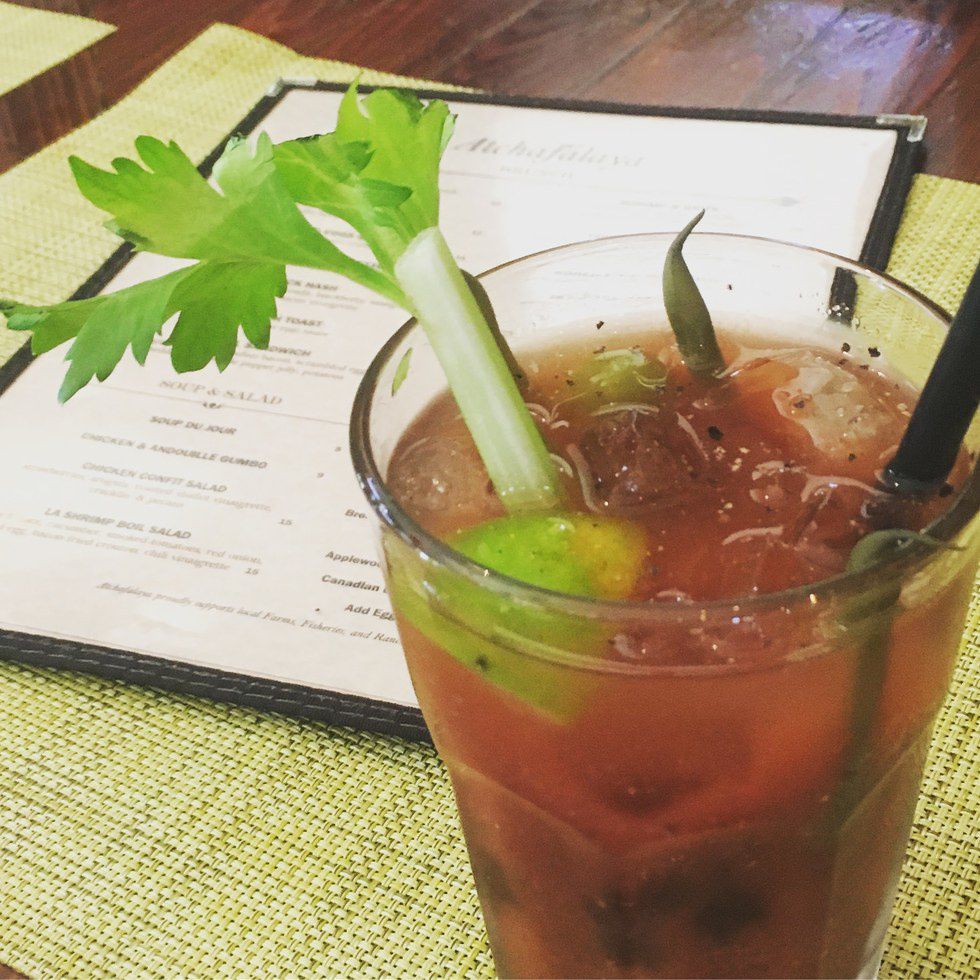 It happens to the best of us. You want to go out for the brunching, but before the eating happens, you have to get right with a little spicy, savory, hard stuff. Bloody Mary cravings are serious, and you need a serious set-up to satisfy your needs. Atchafalaya will give you want you want, and more.
Atchafalaya was the first restaurant in New Orleans to offer a bloody mary bar and they are still the top choice for people craving something customizable. After ordering your vodka, you meander over to the bloody mary table located across from the bar and go as classic or unique as your vodka-craving-heart desires. The build-your-own setup offers multiple tomato mixes, at least 10 hot sauces, and additions ranging from classic celery stalks to pickled watermelon rind. Oh, and the food isn't bad either!

If you're craving something different, Sylvain offers a unique bloody mary made in-house with fresh squeezed tomato juice. It's unexpected, but you can't stop drinking it once you get started!

Mood: It's a Big Old "NOPE" Day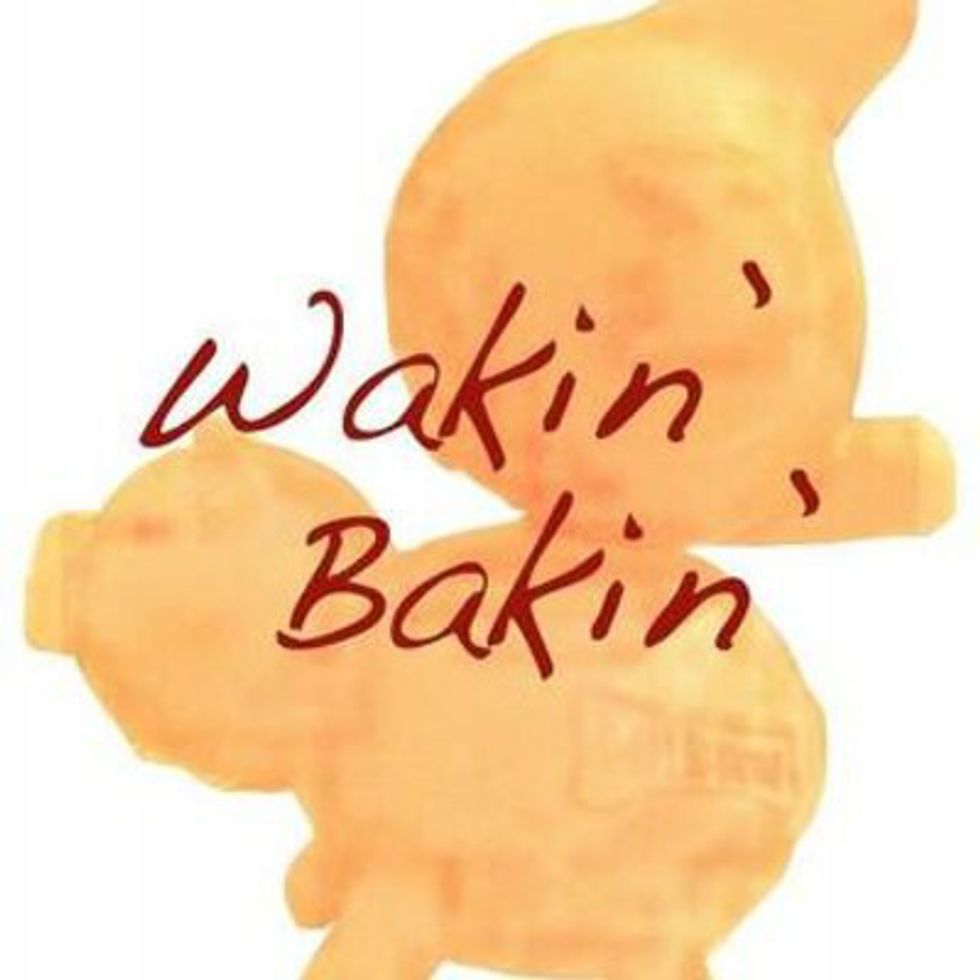 You get the "Brunch?" text and you're not having it. You need a dark, quiet, stay-in-your-oversized-shirt all day kind of day. You know you have to eat, but the thought of human interaction and sunlight isn't happening. This is why Wakin' Bakin' has blessed us in New Orleans.
Wakin' Bakin delivers breakfast food to those who need the food, but just aren't leaving their homes. It's cheap, delicious, and judgment free. Thank you, Wakin' Bakin', for existing. Thank you.
New Orleans Brunch for Every Mood was originally published on nolafoodette.com