The Top 5 Reasons to make a to-do list.
It seems like in life there is so much we have going in one day. Whether it be heading off to work in the morning, sending kids to school or just taking care of our house. There just doesn't seem to be enough time to do everything in one day. I know that as a wife and mother of three, and not to mention working a full-time job, can be so overwhelming at times. This is why I feel that to do lists is something that is so helpful and here are my 5 top reasons.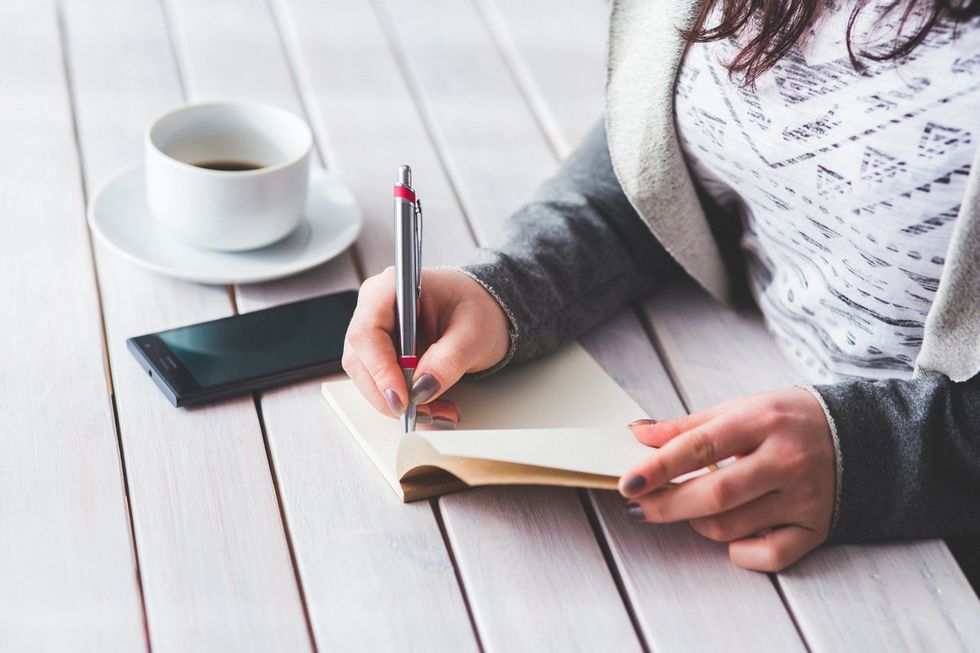 1. Be sure to create the list and don't write more than 15 items. The first step is to list all of the items that need to be worked on. It is important that you break it up into a list of no more than 15 items. This way you can work towards finishing up the list within a two-three week span.
2. Narrow down the items from greatest to least: Be sure to write down each task that needs to be done from greatest to least. Then work on the bigger tasks at hand then move on to the smaller ones. This way by the time you notice you would have completed each one. On here you can also set them up in different categories from bills, groceries, house chores, mowing the lawn, etc.
3. Organization: This is key on the to-do list. By having an organized list it will allow you the chance to work on each task without overlapping one another. This will also help in keeping an order of the items that need to be first on the list and then it can also be customized as each one is completed.
4. Set a goal: This is so important on a to-do list. The main reason is that you can keep track of the progress you are making each week on the tasks listed. By setting a date each month you can ensure that you are keeping track of the progress you are making and it also helps manage the items that have been completed.
5. Peace of mind: All in all a to-do list helps me have a peace of mind in times my life just feels like it is out of control. By having this list and keeping track of it I am able to fully focused on the things that really matter which are my kids and my husband. Try to remember this.
Finally, I will add that in today's world I find that my to-do lists are helpful to me. It also lets me balance my family with the everyday tasks around me. I also believe this is something that can only add to better enhance and balance. I know I need that in my own life and I hope these 5 tips help you.