Thanksgiving. It's known as a time to celebrate family and give thanks, but mostly people talk about the food. Everyone is eager to fill their plates with the foods saved specifically for Thanksgiving season and eat until they pop or the tryptophan gets them, whichever comes first.
Everyone has their own favorite Thanksgiving foods. Some people prefer greens and turkey; others like stuffing and ham. Below are my personal favorite Thanksgiving foods.
1) Cranberry Sauce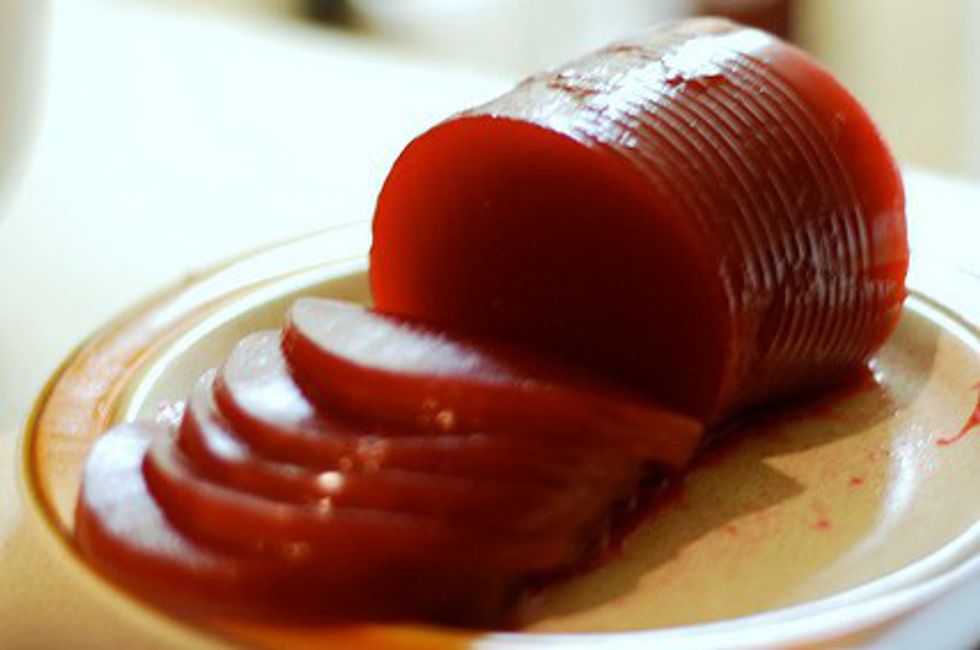 There's something about cranberry sauce that's addictive. I'll spread it on anything, from turkey to stuffing to my rolls. Maybe it's my sweet tooth, my love for cranberries, or both, but I always get excited when it starts getting passed around. I would consider eating it year-round, but then it wouldn't be as special anymore.
2) Rolls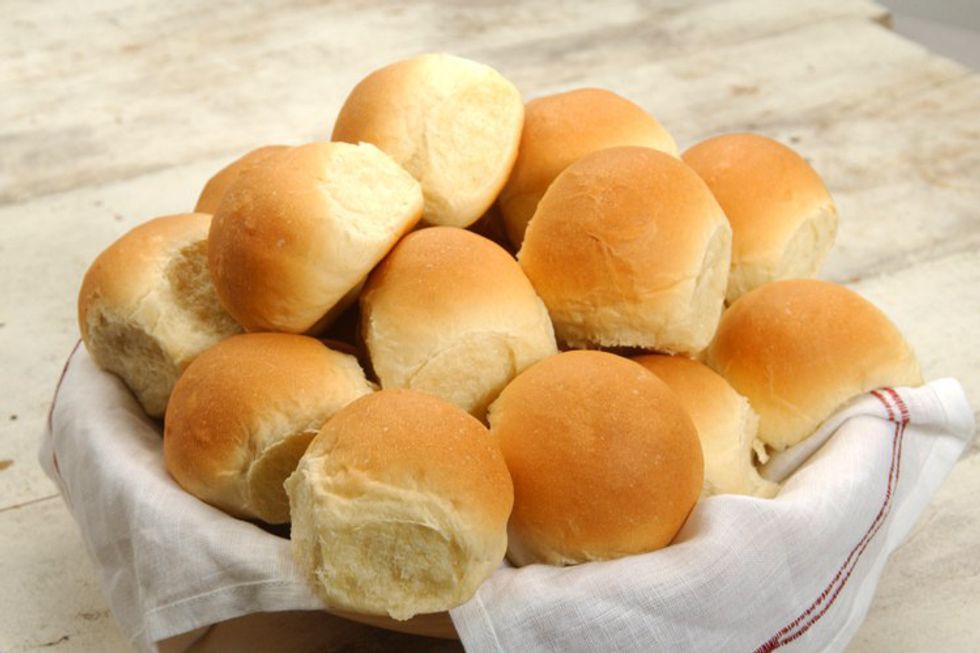 As someone who loves bread, rolls was an obvious choice for this list. I mean, rolls are fantastic.
My personal favorite rolls are the Pillsbury pop-out ones that you bake yourself. I love how they've got a hint of sweetness, and how soft they are in the middle. I always make a batch for every major family meal and like to act like I made them from scratch. (My family all knows that I didn't.)
3) Sweet potatoes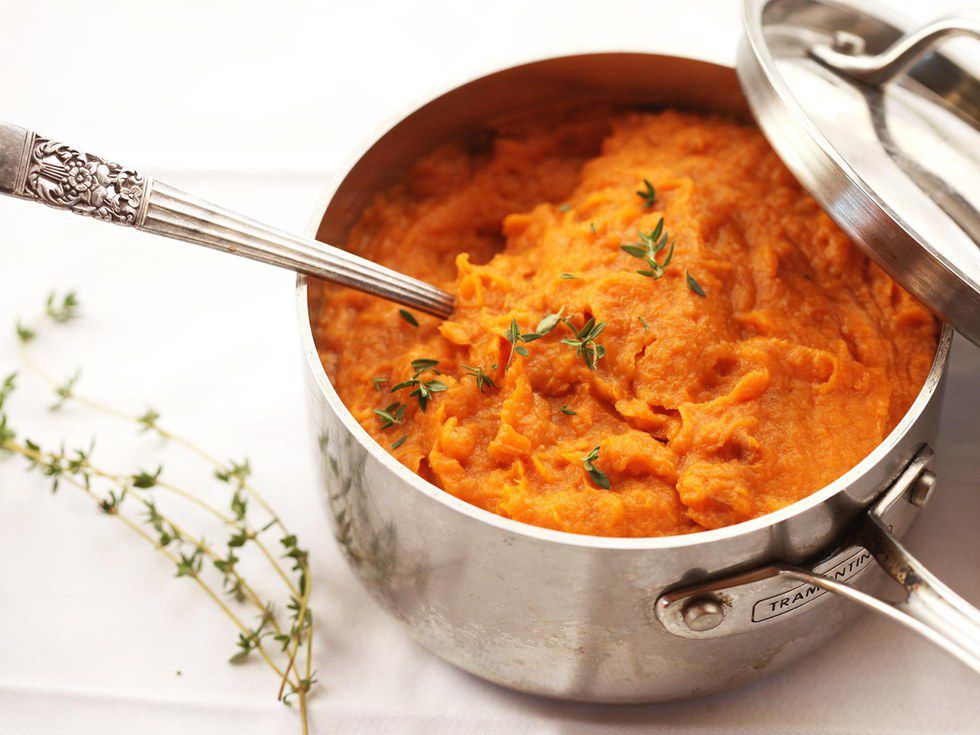 I'm not always a big sweet potato person. It often strikes me as too sweet to go with dinner, and I don't really want to eat sweet potatoes for dessert when I could have, say, ice cream. I'm not even a huge sweet potato fries fan-I like to dip my fries in ketchup, and I've never thought the two mixed well.
But on Thanksgiving, bring them on! I'll have them any type of way on Thanksgiving, but my favorite is mashed. I love seeing that orange cloud on my plate.
4) Potatoes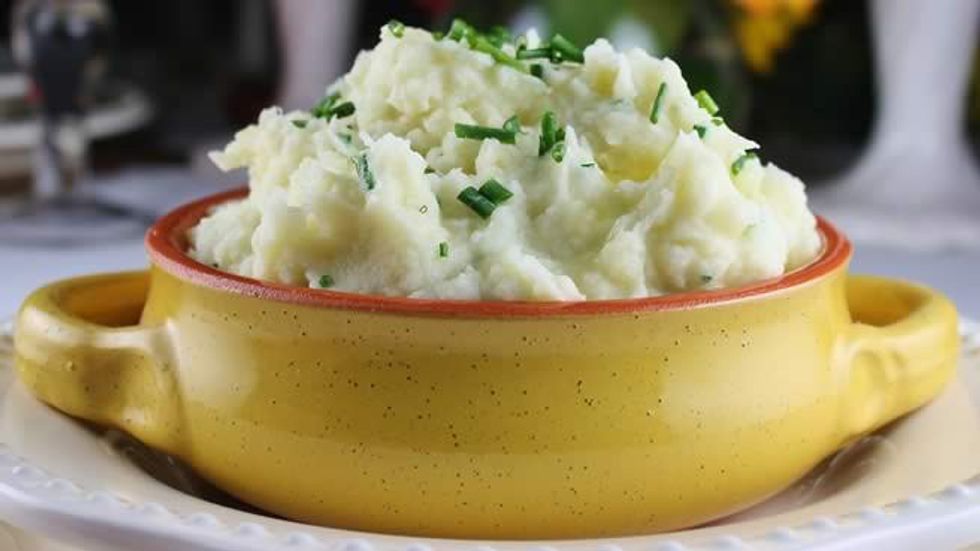 Unlike sweet potatoes, I'll eat regular potatoes year round. So it's not really a "Thanksgiving specific" food for me, but I figured it deserved a place on this list simply because potatoes are fantastic.
We usually have mashed potatoes on Thanksgiving, and it's usually one of the first dishes that I pile onto my plate. Mashed potatoes are my third favorite variety of potato, after french fries and baked potatoes, so I'm usually eager to get a second helping. Or eat them as leftovers. For breakfast.
5) Turkey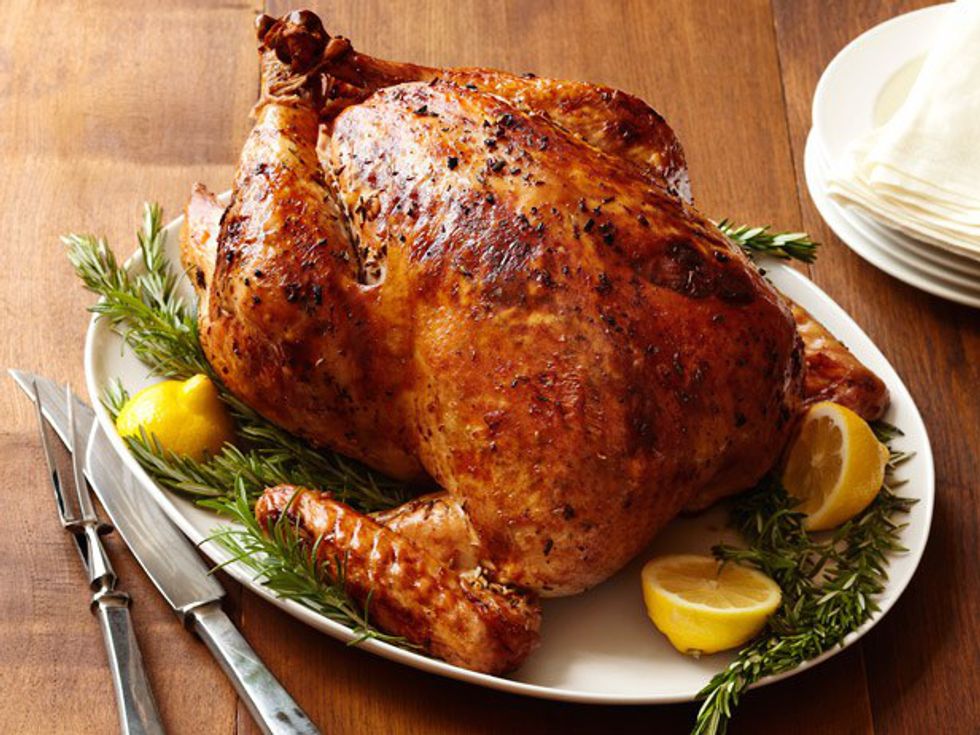 This is the centerpiece for every Thanksgiving (except for those of you who are vegetarians). It's carved, devoured, and, at the end of the day, saved to be used in a million different meals later.
It's rather strange-during all the other months of the year, I don't think there's anything special about turkey. I'm just as quick to reach for ham, or bacon, or salami. But in November, all I want to eat is turkey. I'll put it in sandwiches; I'll eat it by itself; I'll put it in soups and eat it for breakfast. I'll keep eating it until it's all gone.
So those are my favorite Thanksgiving foods. Now, if you'll excuse me, I have some leftovers to attend to.