We all have a list of things we feel are necessary for feel-good, self-care, relaxation.
Some people put on comfortable pajamas and read a book, snuggled into cozy blankets; sometimes all it takes is a good, deep-cleaning of the house or your bedroom; for me, I like to do the previously mentioned too, but I also turn to this list of comedians that never fail to take me out of my head for a little while.
Here are 5 comedians on Netflix that you need to know.
1. John Mulaney.

Stand-up comedy lovers already know this one. Mulaney's most recent special 'Kid Gorgeous at Radio City' won an Emmy award for Outstanding Writing for a Variety Special. Mulaney currently has three stand-up specials on Netflix, and they are all equally hilarious and fresh. My favorite aspect of Mulaney's comedy style is his lack of raunchy, gross material. So, if you're looking for someone that can make a joke without also making you cringe, look no further than John Mulaney's specials.
If you are the type that likes to hear the dirty, nitty-gritty jokes, perhaps turn to the Netflix original animated series 'Big Mouth' where Mulaney is a star voice-actor.
2. Chris D'Elia.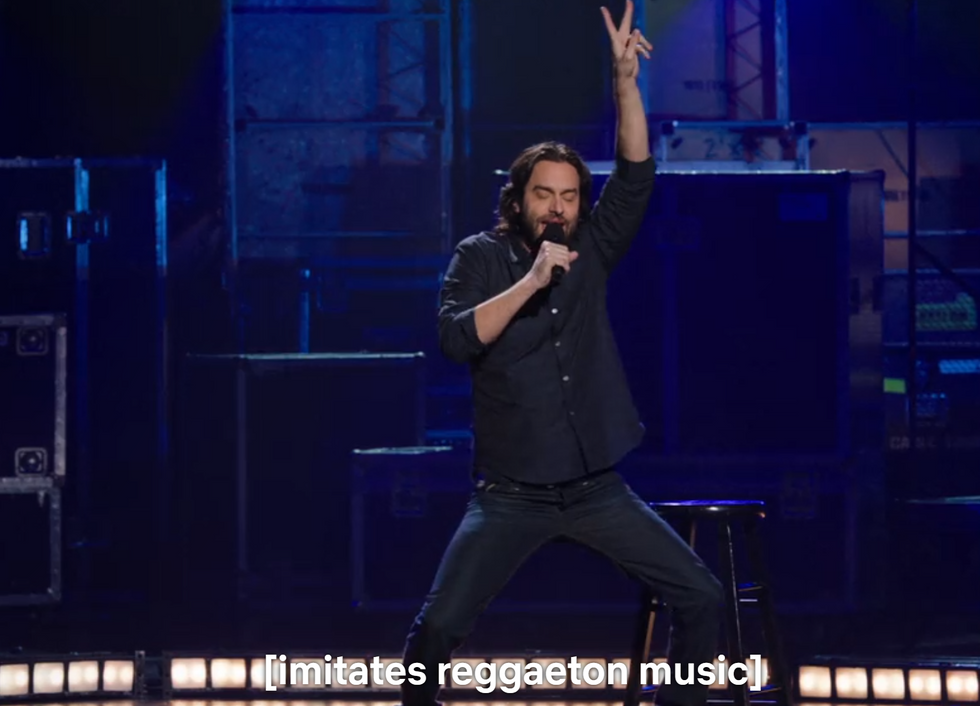 A close second to being an all-time favorite for me is Chris D'Elia, and he could not be more different than Mulaney. D'Elia loves to act silly and make jokes that make you think "how can this man make a career out of being so weird?" But, he does it in such a way that the audience can laugh with him over his giggly nature. His stand-up comes off as more organic, like he's having a conversation with his best friends, rather than spitting scenarios out that have been rehearsed a hundred times. My best friend and I can't help but talk in his same, goofy voices when we're together. (It also helps that I think he's incredibly handsome). He has two specials on Netflix called 'Incorrigible' and 'Man on Fire.' I've heard that there will be another one coming to Netflix soon, and I can't wait to compare the taped special with the live show I got a chance to go to in Jacksonville (the New Jersey of Florida, according to D'Elia).
For podcast listeners, you also need to check out his top-rated podcast 'Congratulations with Chris D'Elia.' I love to listen to it in the car—it makes traffic go by much quicker and I possibly look insane laughing to myself in the car during rush hour.
3. Tom Segura.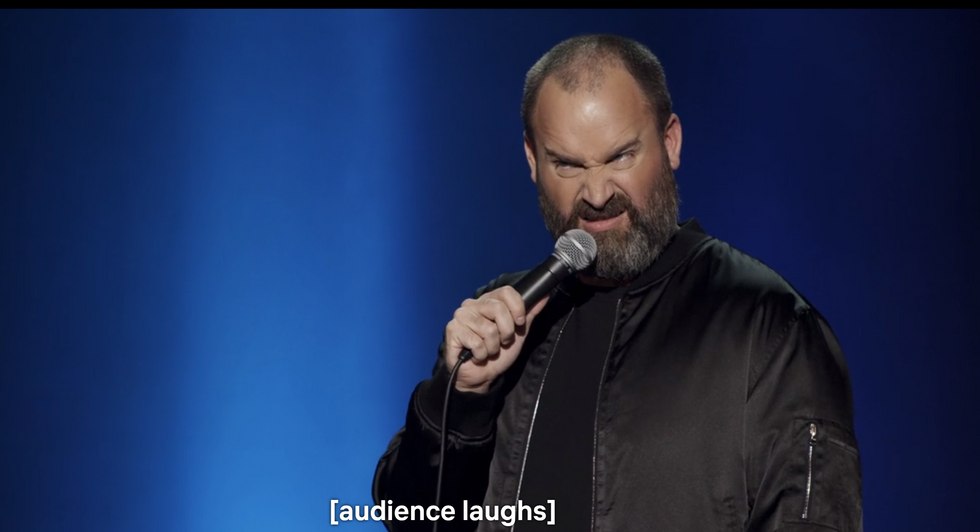 If you're to watch any of his specials on Netflix, it has to be 'Disgraceful.' Watching Tom Segura can remind us not to take life so seriously in this polarizing social climate we currently live in. His anecdotes are realistic, relatable, and conversational. The facial expressions, tonal shifts, and interjected commentary between jokes make his style stand out.
4. Jim Jefferies.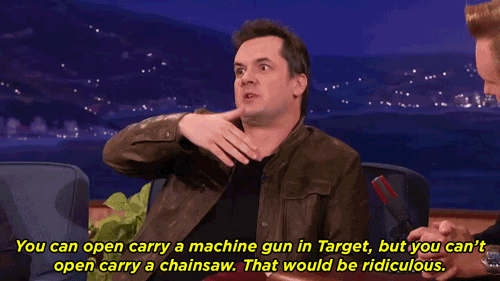 Please. Do not watch Jim Jefferies with your parents. I am usually not into comedians that are vulgar or lewd, but Jim Jefferies does his stand-up in such a way that is hard to look away from. His mannerisms and perspectives easily keep audiences captivated.
Most known for his segment on gun control policies from his first special on Netflix, 'Bare,' Jefferies is anywaynot afraid of backlash or alienating some of his audience. His refusal to water down his jokes or points-of-view make him real and genuine. What you see, is what you get.
5. Tig Notaro.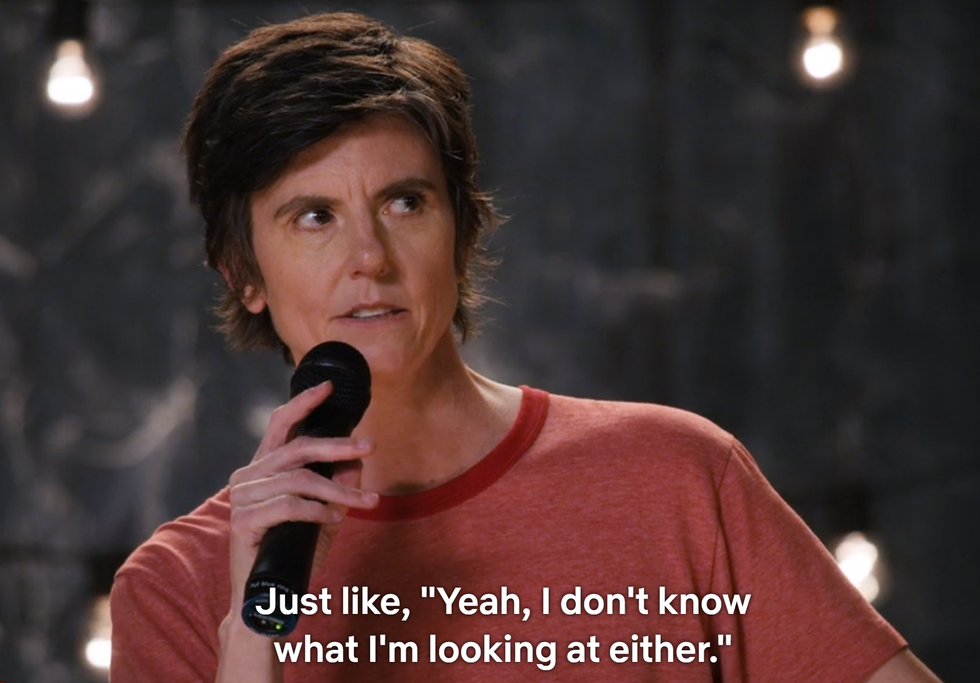 I'm sad that I only have one favorite female comedian to add to this list, but Tig Notaro deserves it the most. Notaro has a dry, sarcastic sense of humor that might not draw in as many viewers, but I find her personality and style appealing. Sometimes the best comedians are the ones that make you laugh in just their subtle, perfectly-timed pauses. If her special, 'Happy to Be Here' is something you enjoyed, consider watching her documentary 'Tig,' on Netflix as well.
It is so difficult to narrow down a list of my top five favorite comedians, because I have to admit, I am always turning to a new stand-up special every week. I love to laugh (don't we all?), and the best way to feel like you're not alone is with a comedian that can make the hard things in life into laughable lessons.
Honorable mentions go to Hasan Minhaj, Dave Chapelle (you already know him anyway), Iliza Shlesinger, Bert Kreischer, Daniel Sloss, Ali Wong, and Hannah Gadsby.
Image Credit: 'John Mulaney: Kid Gorgeous at Radio City' via Netflix