Day-to-day makeup for me is pretty simple: unless I'm going out for the night or going somewhere I know my picture will be possibly taken, for the most part, I'm pretty low-maintenance with the exception of a few recognizable higher-end products.

---
Concealer/Base/Foundation/Contour:
My foundation of choice is Maybelline's FitMe. It's pretty awesome at covering any problem spots and has a pretty awesome price too. For base, I usually wear Ulta's powder foundation. Although it's rare that I contour, I use Wet 'n' Wild's contour palette and it works like a charm!
---
Blush/Bronzer/Highlight

I rarely ever wear blush anymore so when I do, I just grab whatever's lying around in my vanity drawer, but for bronzer my absolute favorite item is Physician Formula's "Happy Booster." The bronzer is in the shape of hearts and the glow is perfect, so how could it not make me happy?! The product is also affordable and can be found in most drugstores.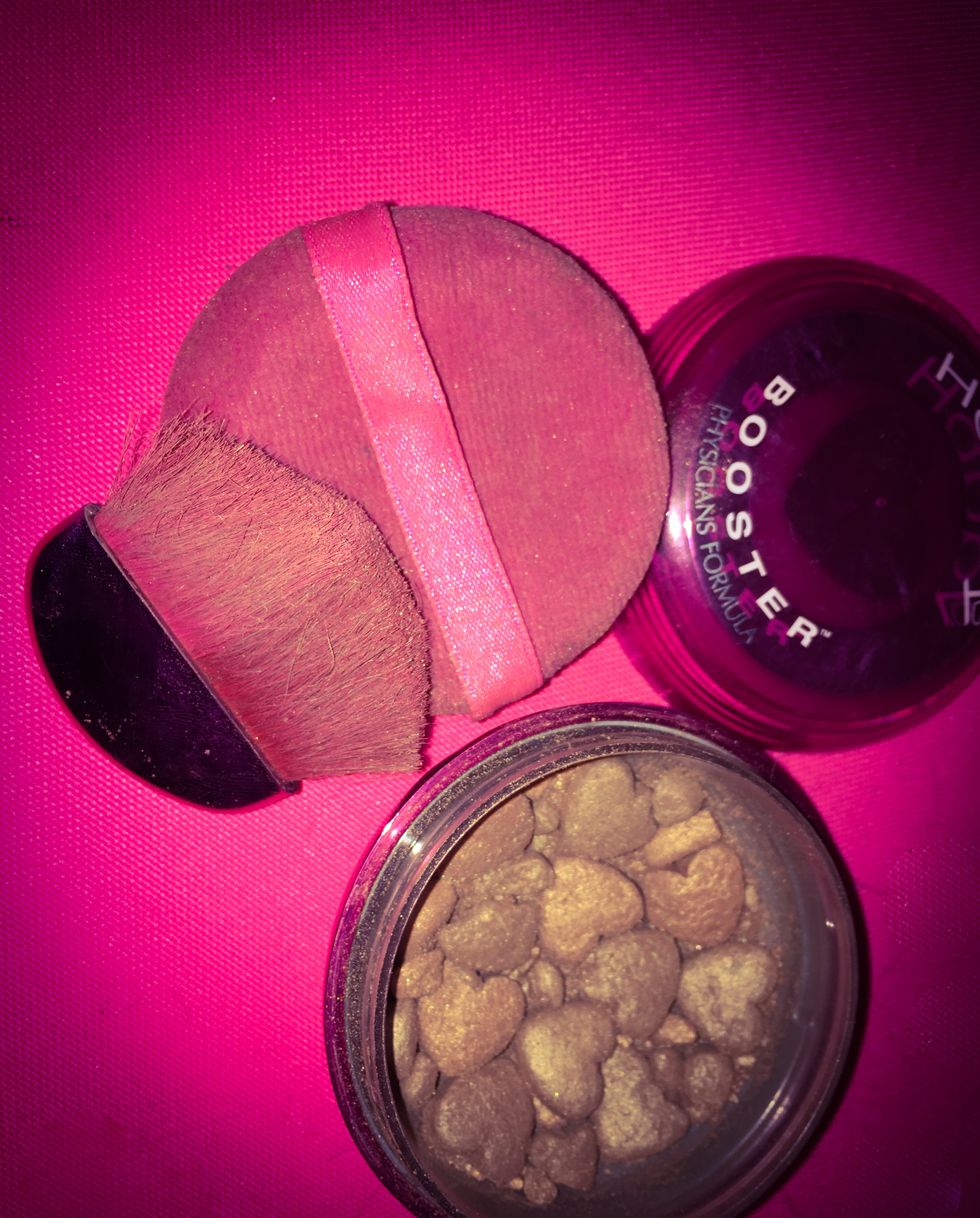 Highlight! For my highlight, depending on my mood/outfit I'll either use Urban Decay's "After Glow Palette," which is pricey but definitely worth every penny. Each tone—ranging from a soft gold, bright gold, bronzed gold, and gilded pink— is subtle but still definitely noticeable.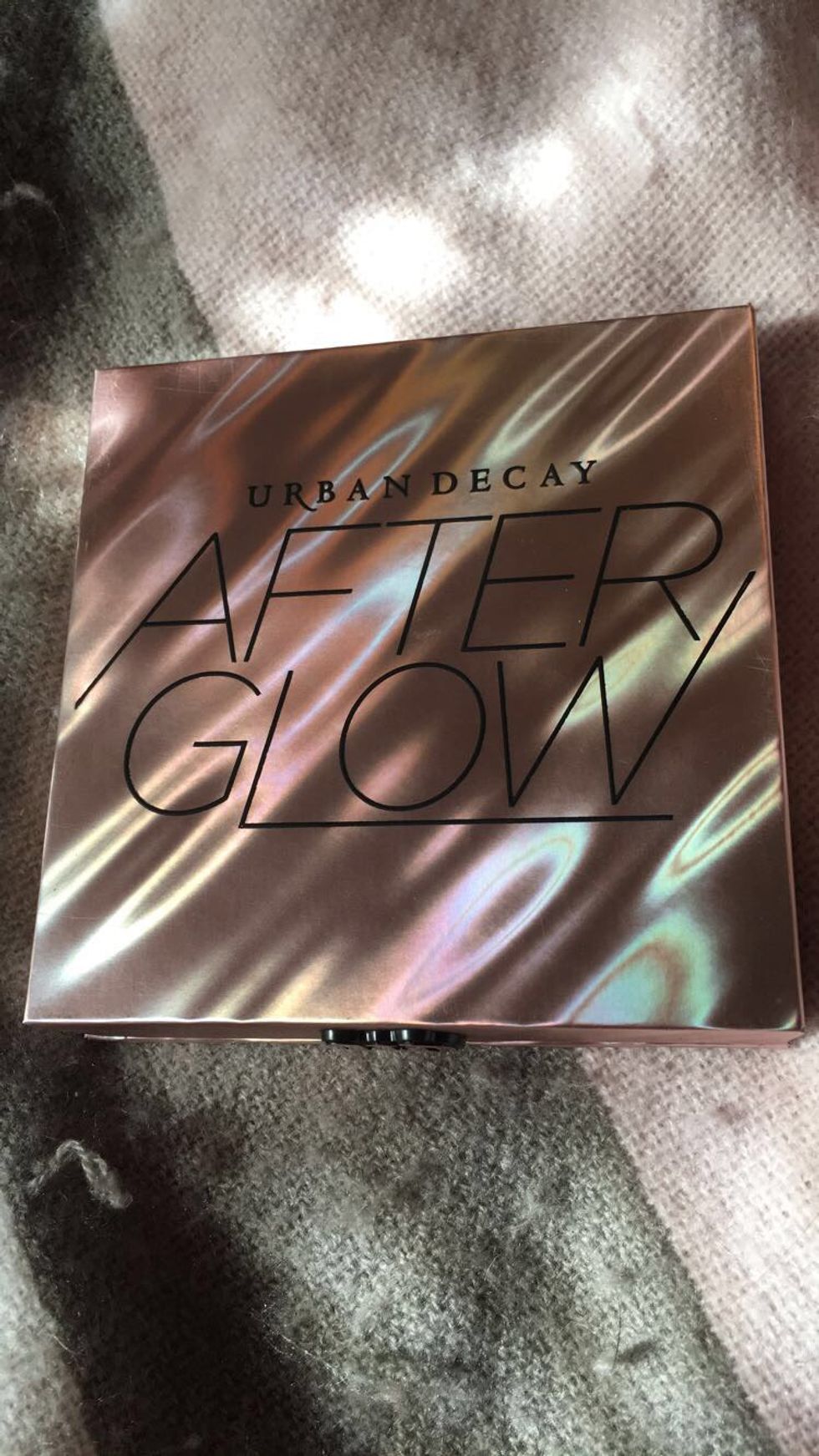 My other highlight of choice, which is more cost-friendly at under $10, is Makeup Revolution's "Strobe" compact in the white-green glow of "Holographic Lights." I always get compliments whenever I use this highlight!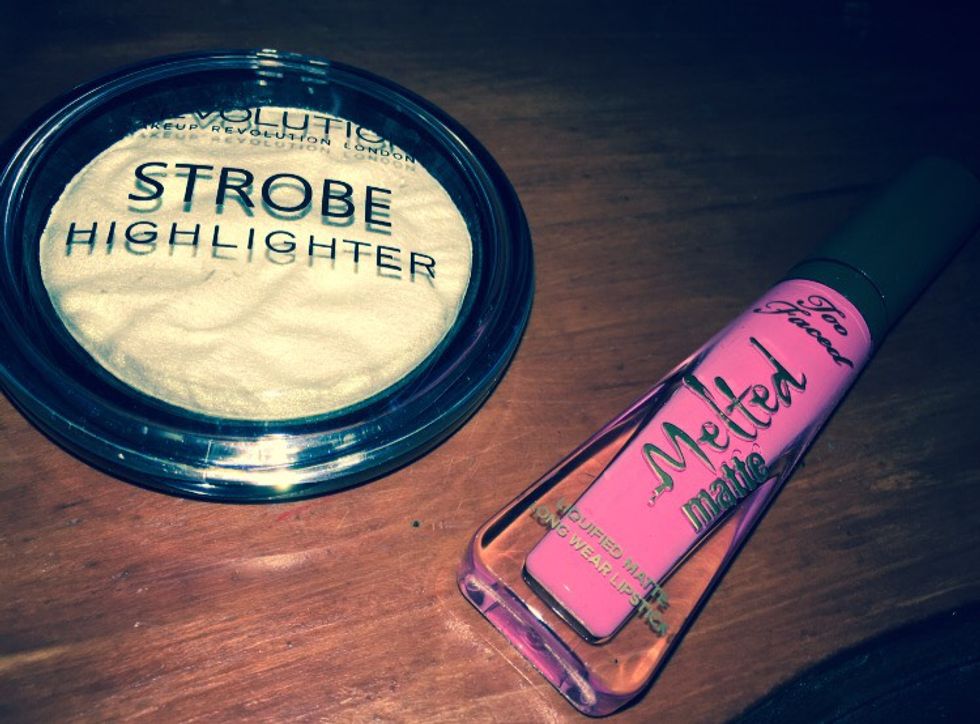 ---
Eyes:
My favorite eyeshadow palette I've ever owned is Urban Decay's "Naked 1" palette. It's a classic for a reason! You can create almost any eye look with this timeless eyes set! The rose golds set, "Naked 3," can be seen in the picture for this article.
For eyeliner, I usually use NYX's eye pencils, and then, for mascara, I prefer either Too Faced's "Better than sex" or Benefit's "They're Real."

---
Lips:

I love lip makeup! It's my absolute must-have! I have several favorites but, recently, I've been using Too Faced's "Melted" liquid lipstick line! It's amazing and my number one recommendation for a good liquid lipstick that is vibrant, isn't very flakey, and LASTS. (You can see my "1998" shade in the pic above, but I also own their "Queen Bee" shade.) For plain lipstick, I really love Smashbox. For other liquid lipglosses or lip toppers, I use Lime Crime's Matte Velvetines and their Diamond Crushers as well as Urban Decay's Vice Lip Topper in "White Lie." Last, but not least, my sworn lipgloss to swipe on for a quick fix is Victoria's Secret's Beauty Rush Tubes (SO SHINY AND GLITTERY!).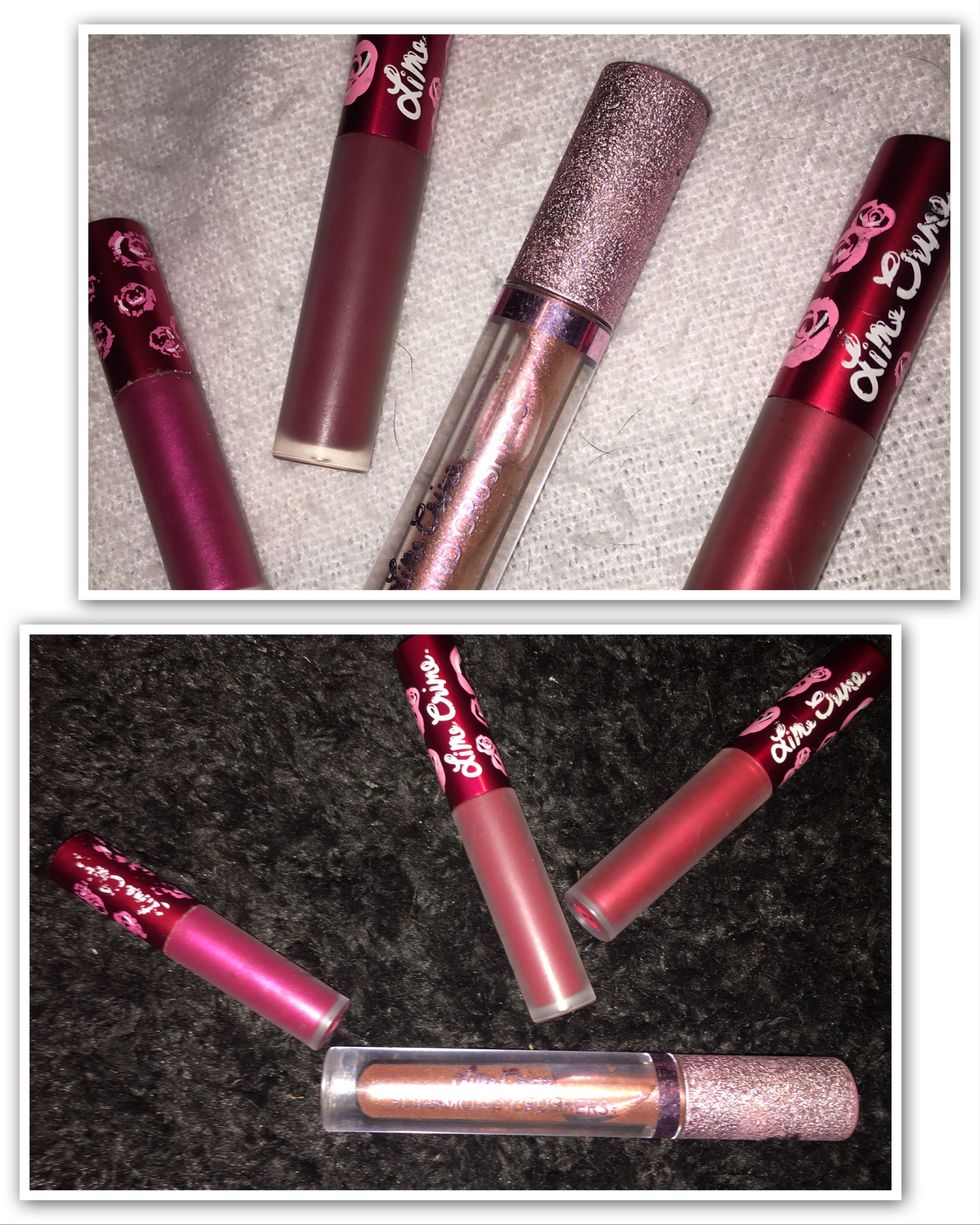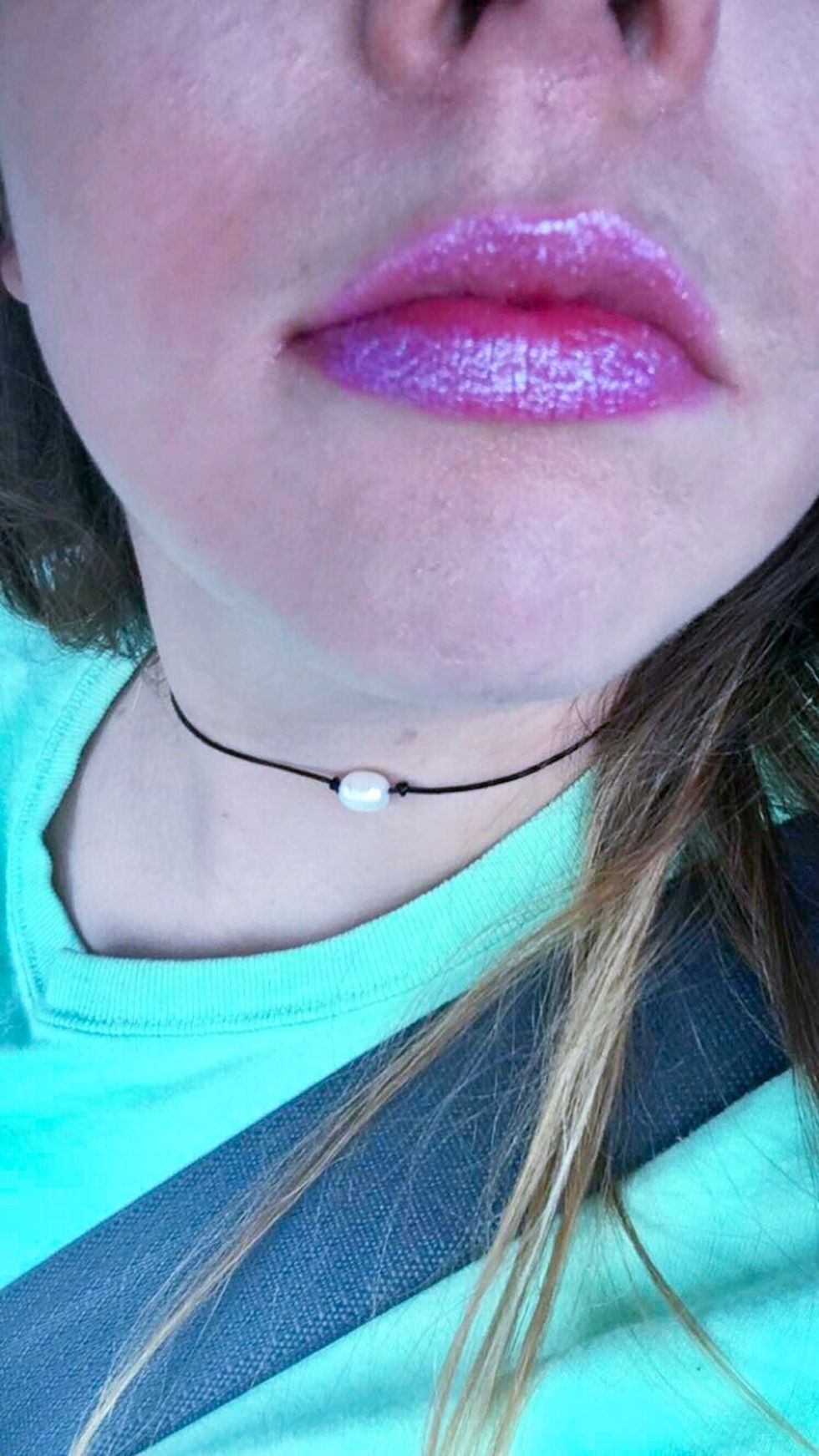 ---
Extras:
I have NYX's glitters and their glitter primer I've been practically drooling over, but I'm saving them for a special occasion; I've heard great things about them!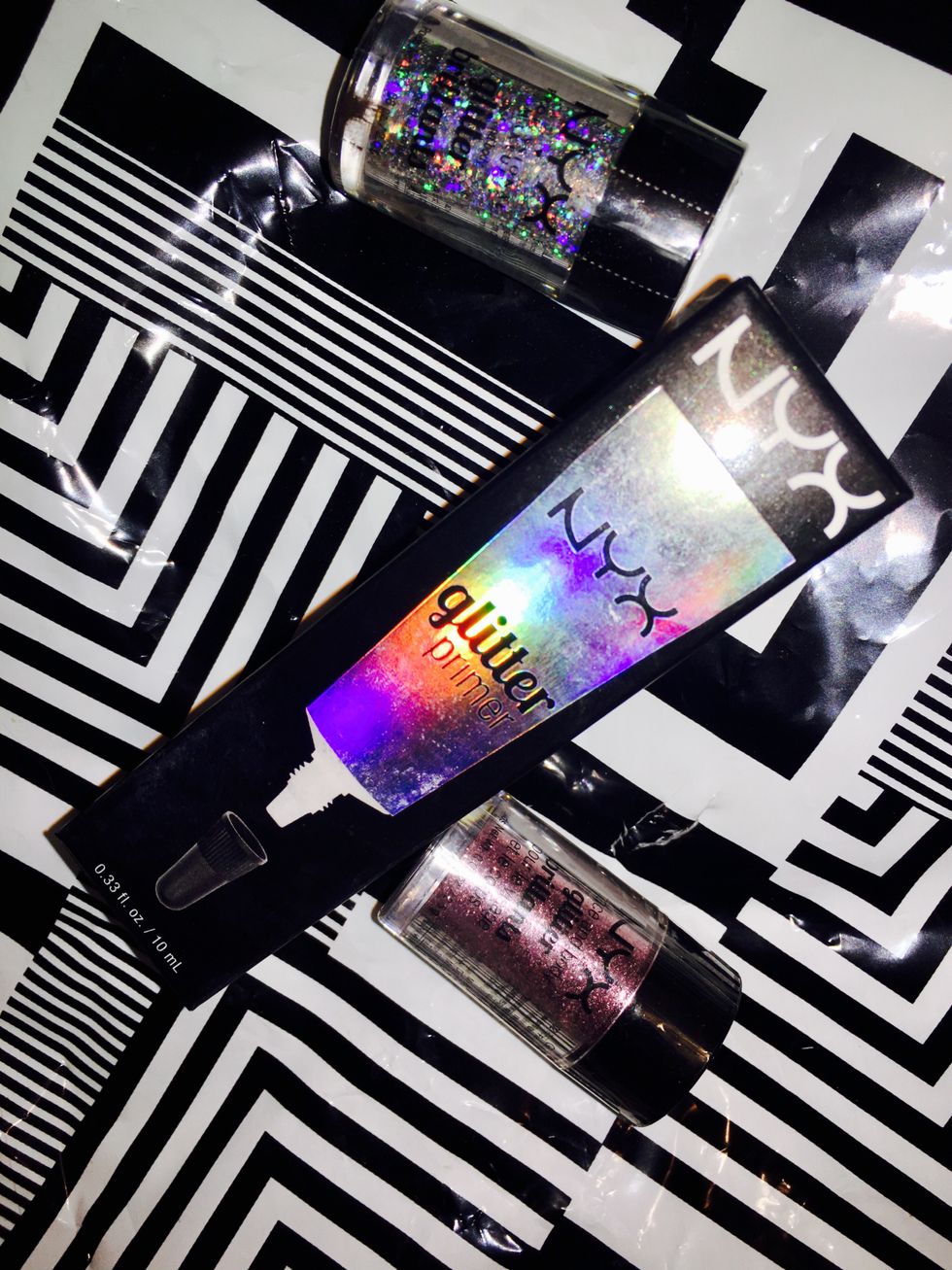 ---
And lastly, there are a few products I wanna try:

Wet 'n' Wild's "Mermaid Highlight," Too Faced's new glitter palette, a beautiful red lipstick from Lime Crime, and a pink highlight by Too Faced as well!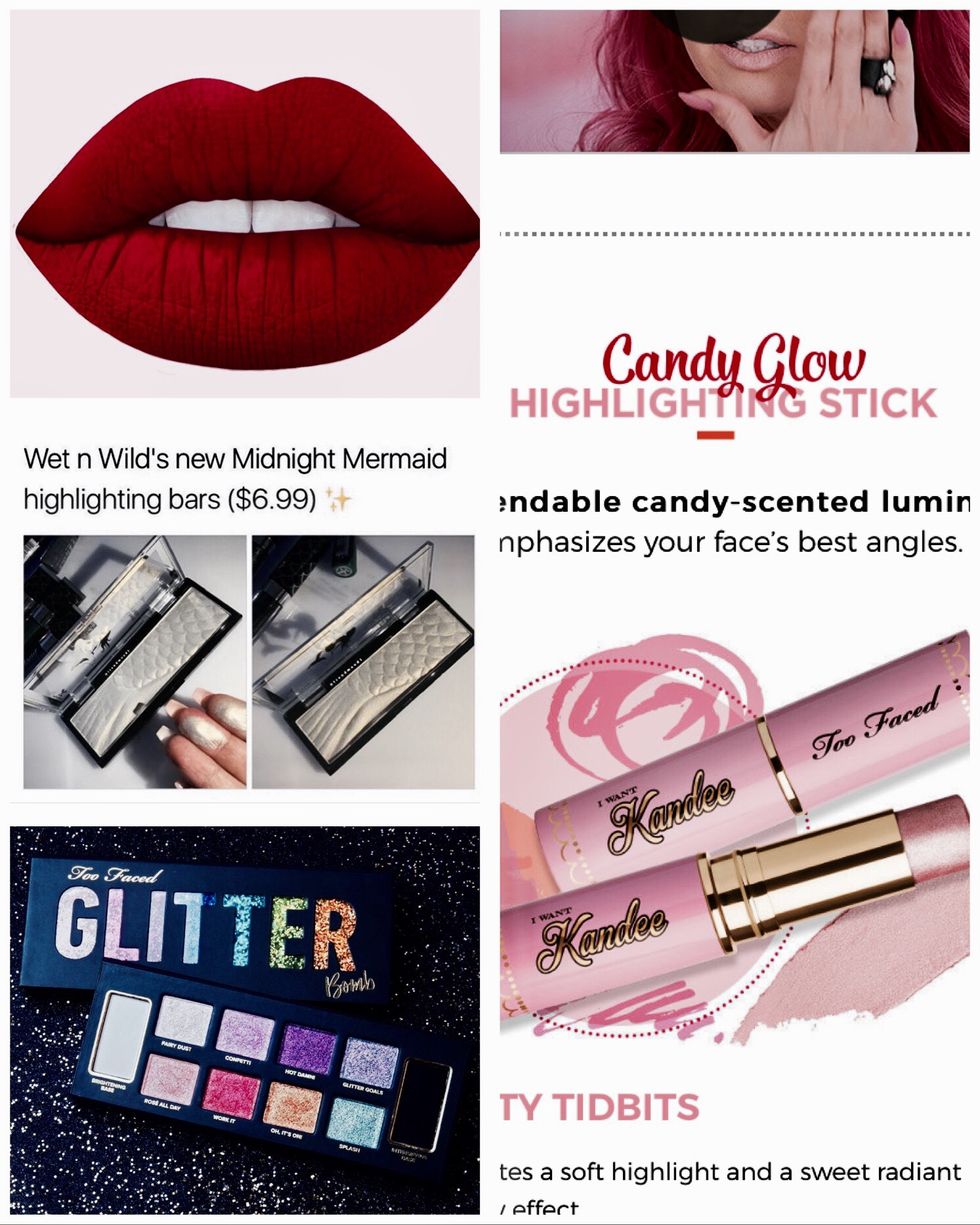 ---
In conclusion:
Makeup brings me so much joy no matter if it's the fancy stuff or something I could pick up on a run to CVS! However, if your makeup stash is running low, be sure to stop by Ulta this month; they are having their "21 Days Of Beauty" sale right now, and you can save on some of the brands mentioned above!
I hope you found your next favorite cosmetic crush!

---
Let me know your favorite makeup brands in the comments below!

---