I love to read. It's the only thing that I can do over and over again and not get sick of it. Books are probably one of my favorite things in the world; but specifically, fiction books are my favorite. Here are my 10 favorite books in the entire world!
1. Harry Potter and The Sorcer's Stone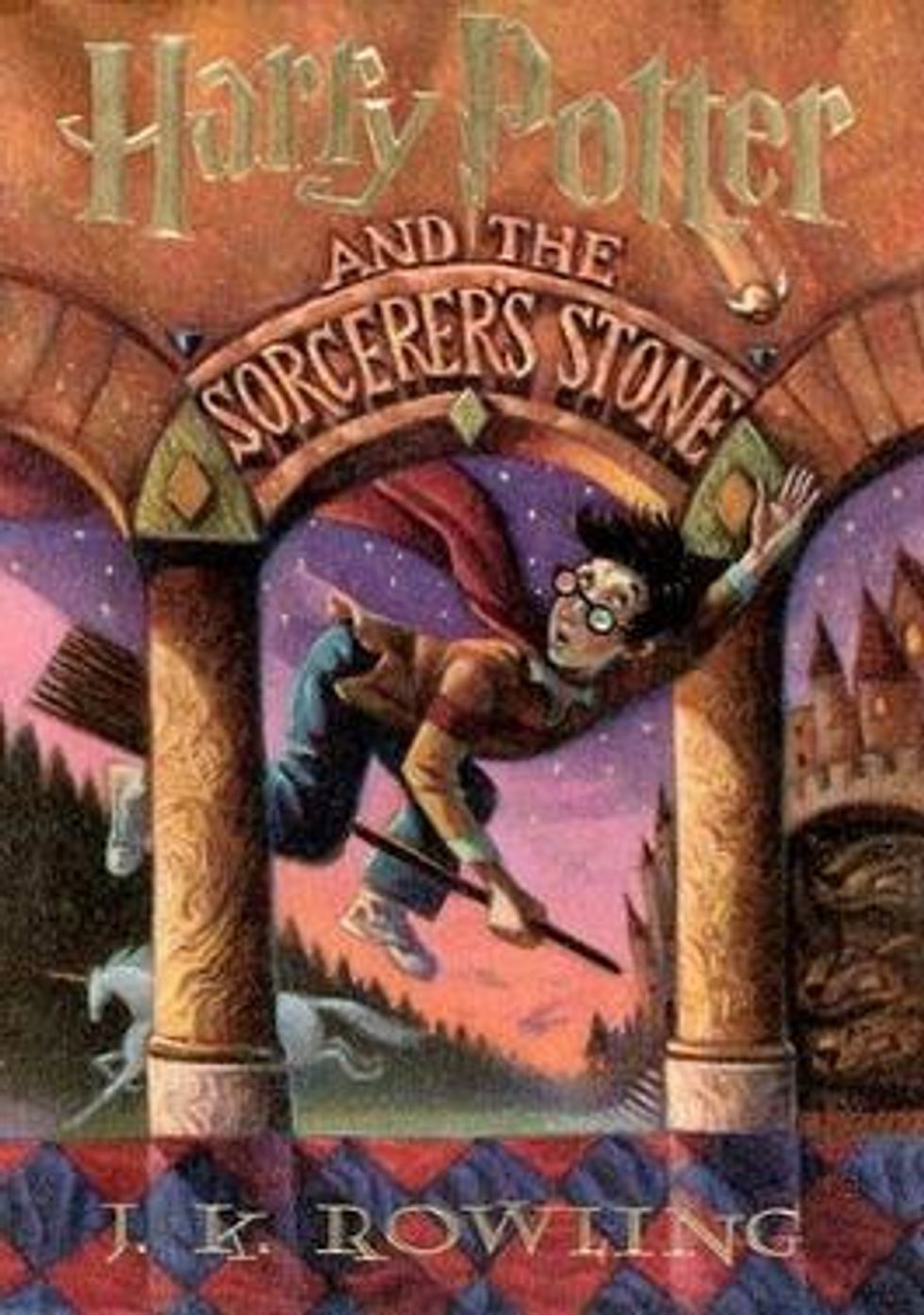 Harry Potter and The Sorcer's Stone has been a ultimate favorite of mine since the first time I've read the book, and trust me when I say, I've read the book a lot. The reason I love this one over all of the other books in the series is because this is the beginning. This book is what started my obsession with Harry Potter.

2. Game of Thrones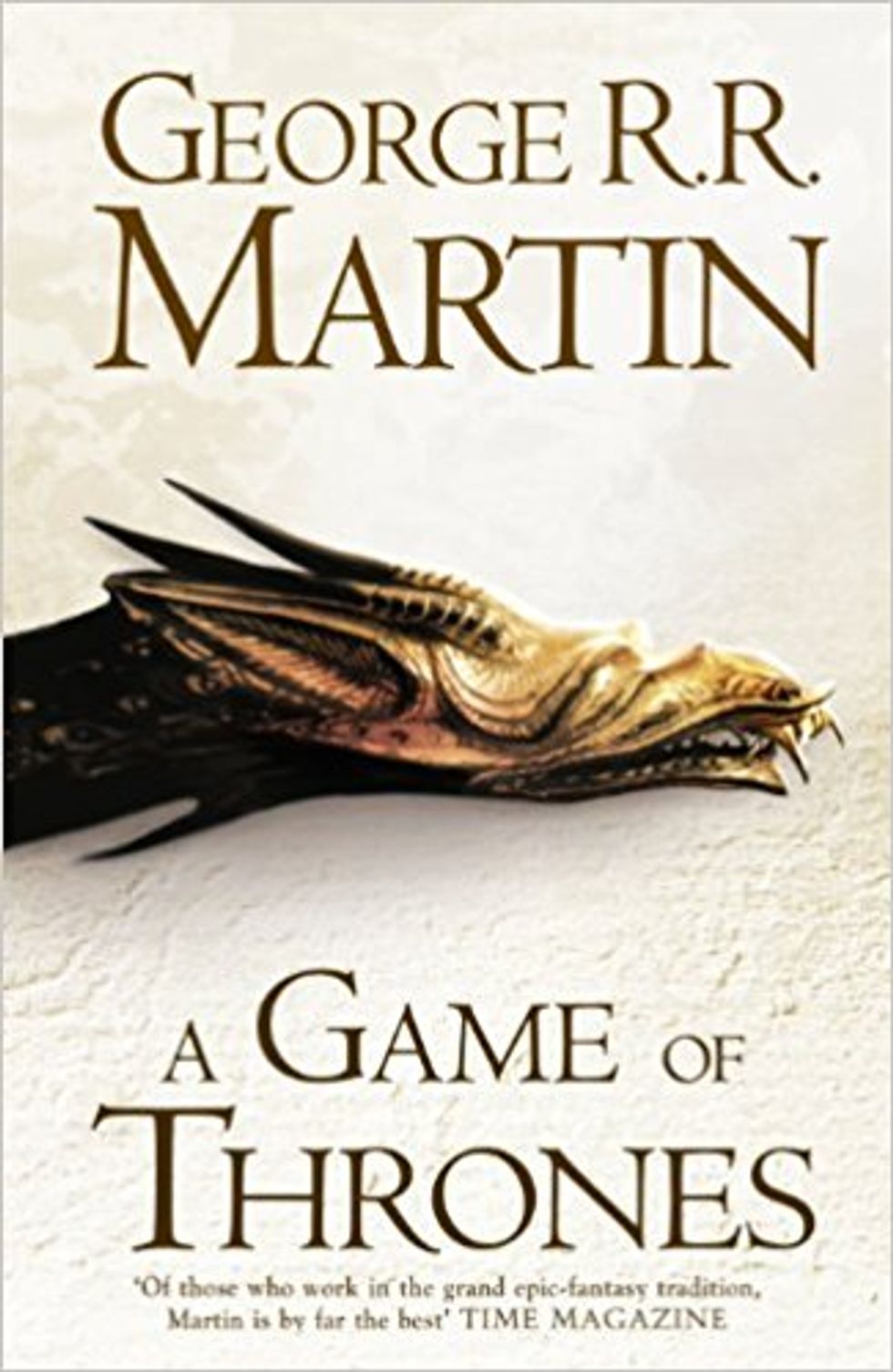 I have a weird obsession with fantasy fiction books. They are the only kind of books that I actually enjoy reading. Game of Thrones fits perfectly in the category. Game of Thrones is on this list because it is an exciting tale about war, love, and family and it is a really exciting book. I could read this book a million times and never get bored with it.
3. Vampire Academy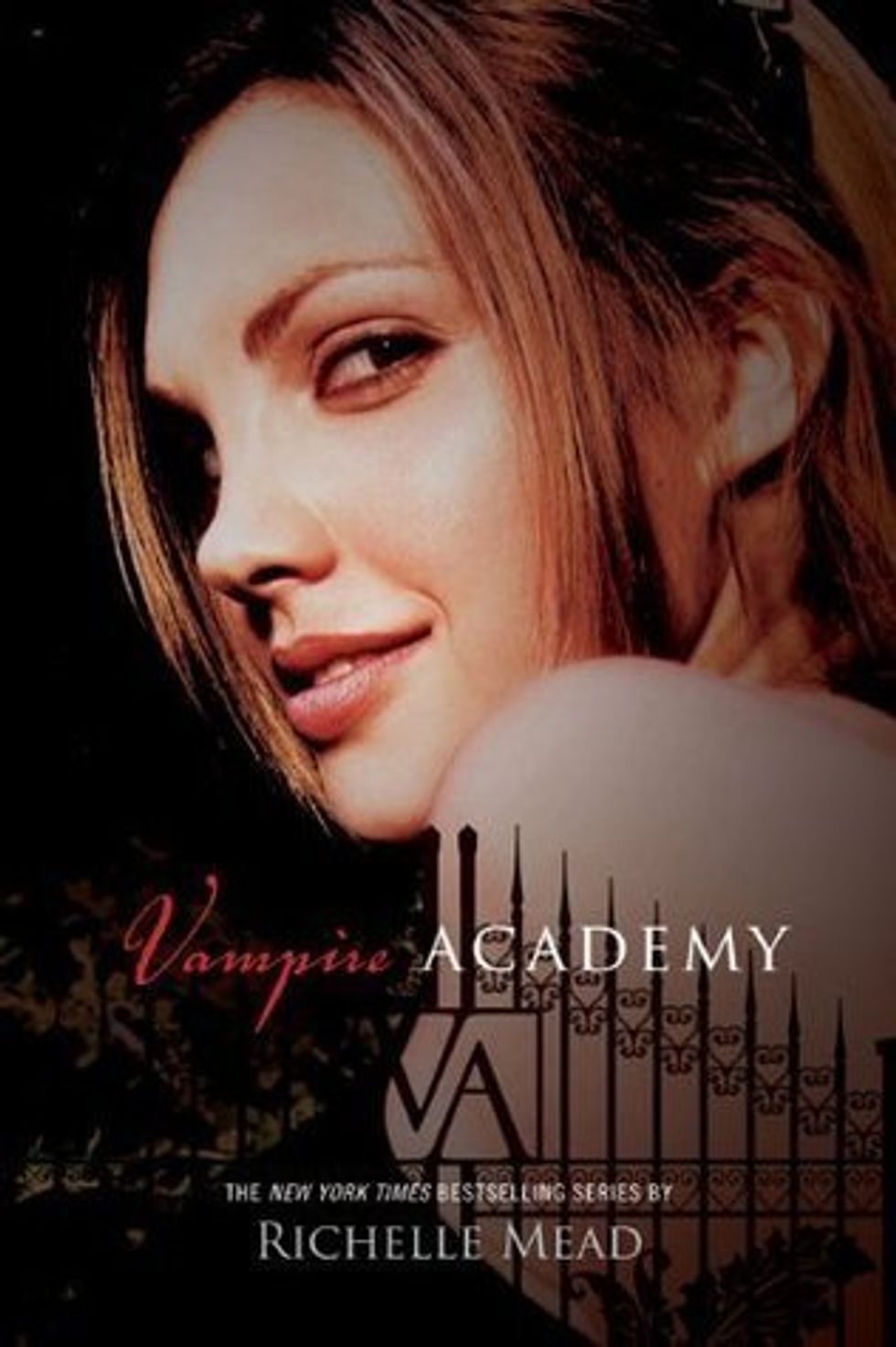 I love cheesy romance books and cheesy vampire books. Vampire Academy doesn't really fit into that category, but parts of it do. My main reason that I like this book, and series, so much is because Richelle Mead has crafted very strong female characters in this book. Rose is probably one of the most bad ass characters to ever be created.
4. Morganville Vampire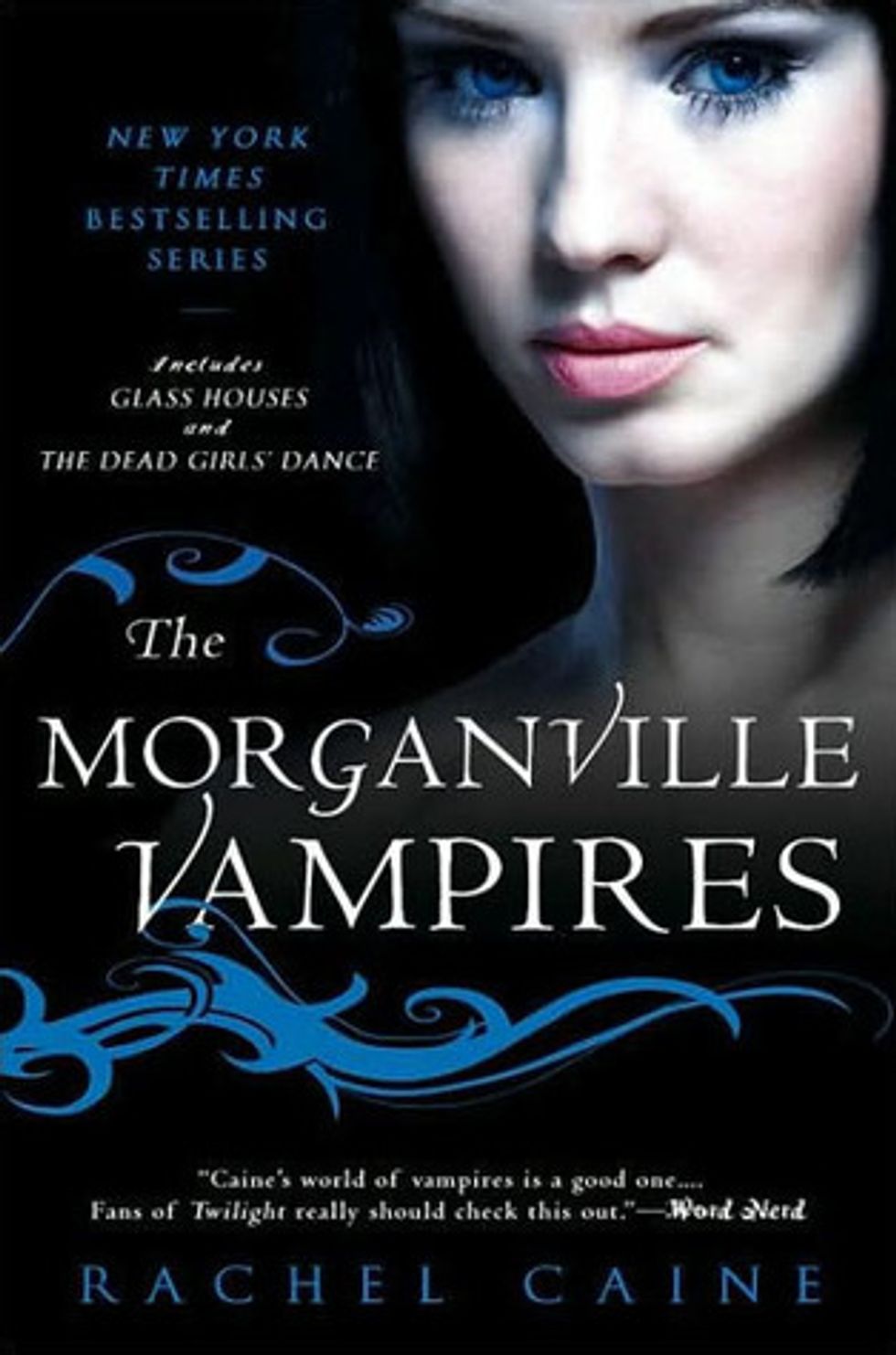 Glass House is my favorite book out of all of the Morganville Vampires series by far. The story is all about a young girl who moves to a new town for college, only to find out that the whole town is ran by vampires. I know my horrible description of it sounds like it would be an awful and cheesy series, but i promise you it is worth a read. As a feminist I like to read books that have strong female characters in them and even though Claire, the main character, doesn't start out as a tough person, she morphs herself along with the story and is able to turn out to be a very strong character.

5. FanGirl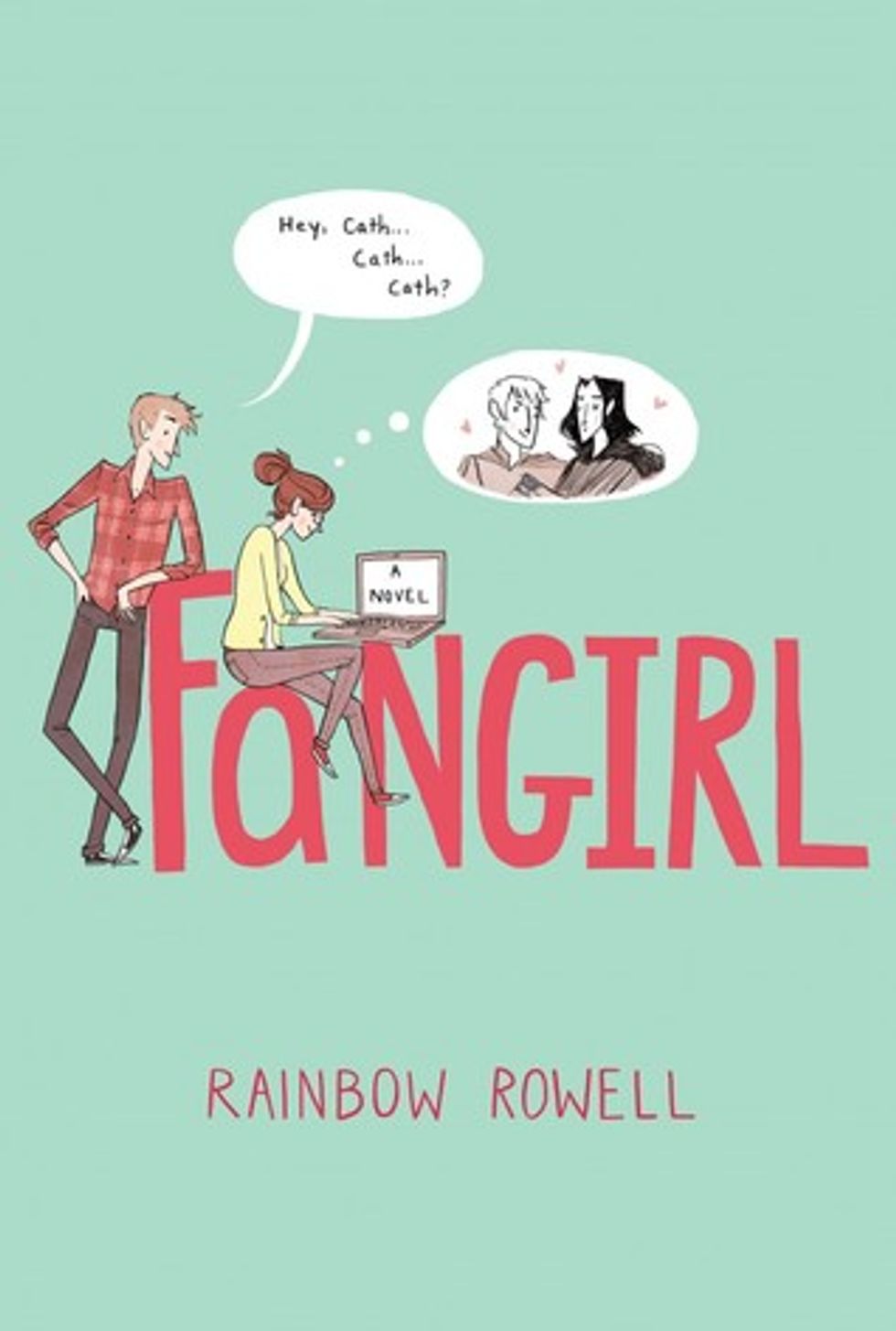 One of my best friends had actually recommended this book to me and I am so glad that she did. I tend to categorize myself as a fan girl, especially with Supernatural and Teen Wolf, and to finally have a character that was really similar to that part of me, was completely amazing to experience. This book gave me life through out my senior year and I highly recommend it to everyone who has yet to read it!
6. Carry On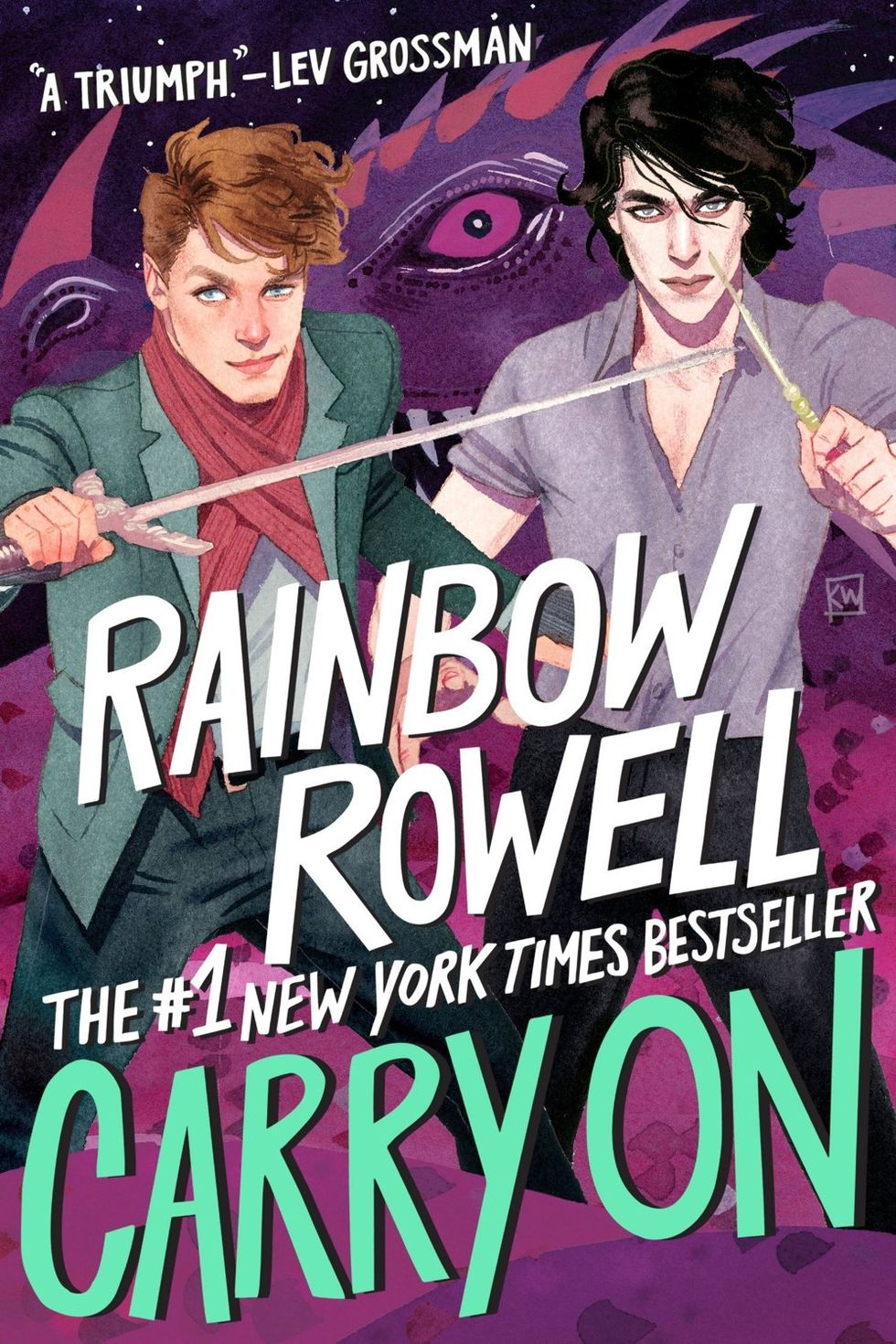 Carry On is the fan fiction that the main character of FanGirl is working on throughout the story. I really like this book because it is one of the few LGBTQ+ books that I've seen. Of course it is a fake story about fake characters, I still think it is an awesome story that deserves to be recognized.

7.Life and Death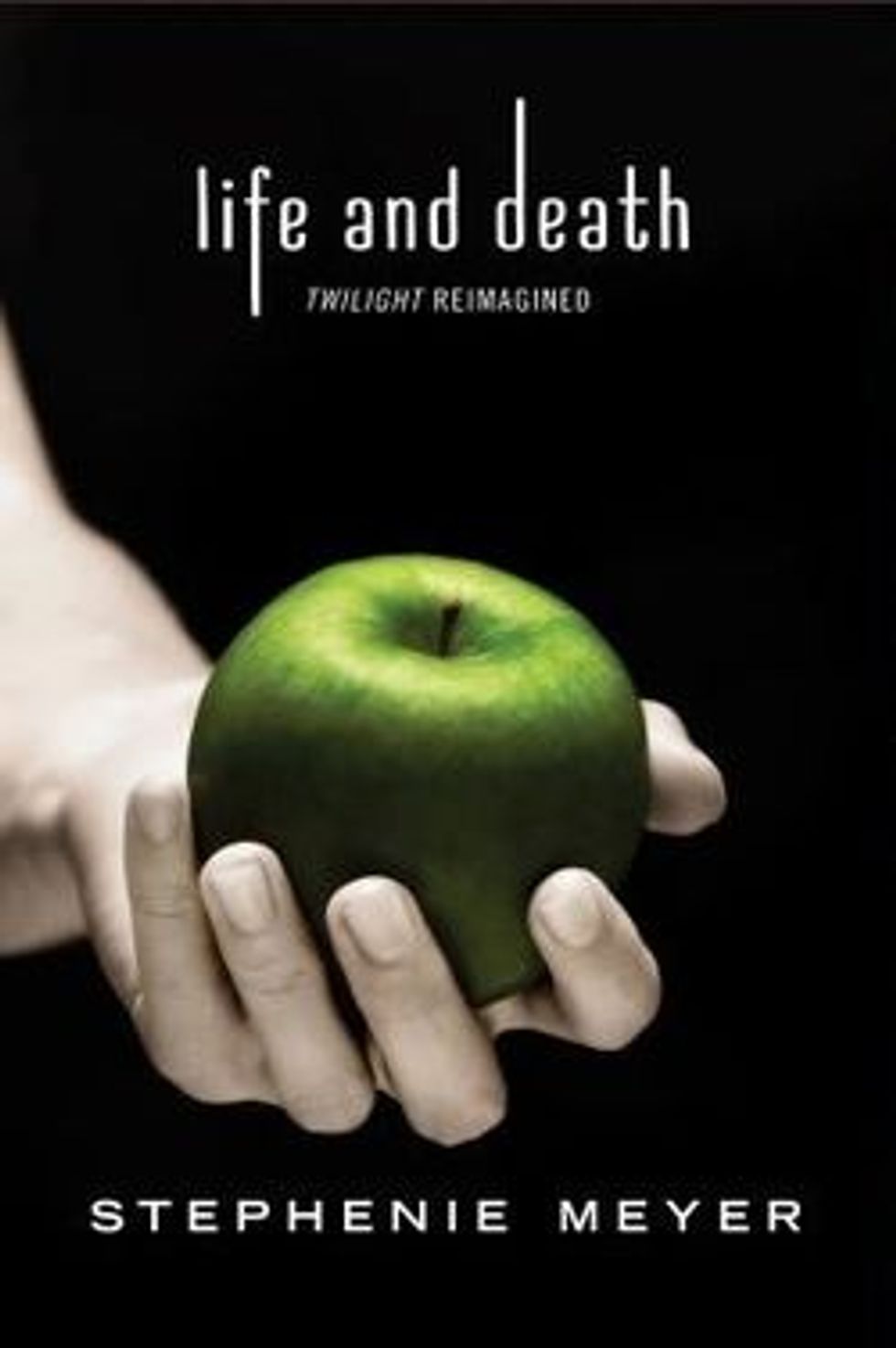 I know I am going to get a lot of crap for this book being on here, but I do not care. I remember walking through Walmart with my younger sister, when I saw this in their book section. Of course I was detrimentally intrigued and walked over to it. As I read the description, I knew I had to buy it. This is still basically the same story as Twilight, but with many of the characters gender-swapped. I really enjoyed this story, but to be fair, I liked Twilight too.
8. Divergent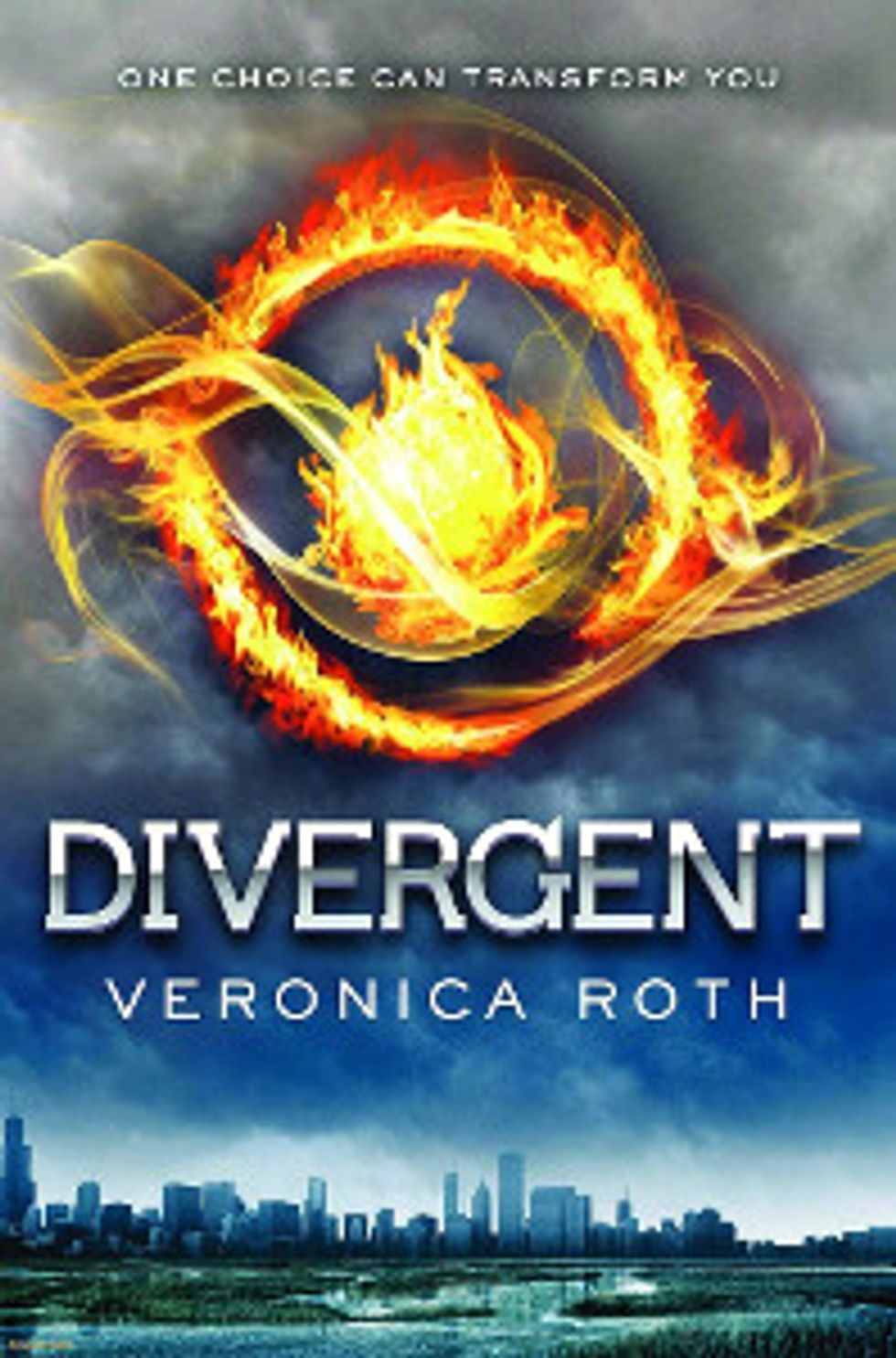 Divergent is another one of the books that I really enjoyed because of the strong female character. I thoroughly enjoyed the ride that Tris had to endure and it was kind of awesome getting to 'watch' a character change and adapt to the situations that were thrown her way.

9. The Great Gatsby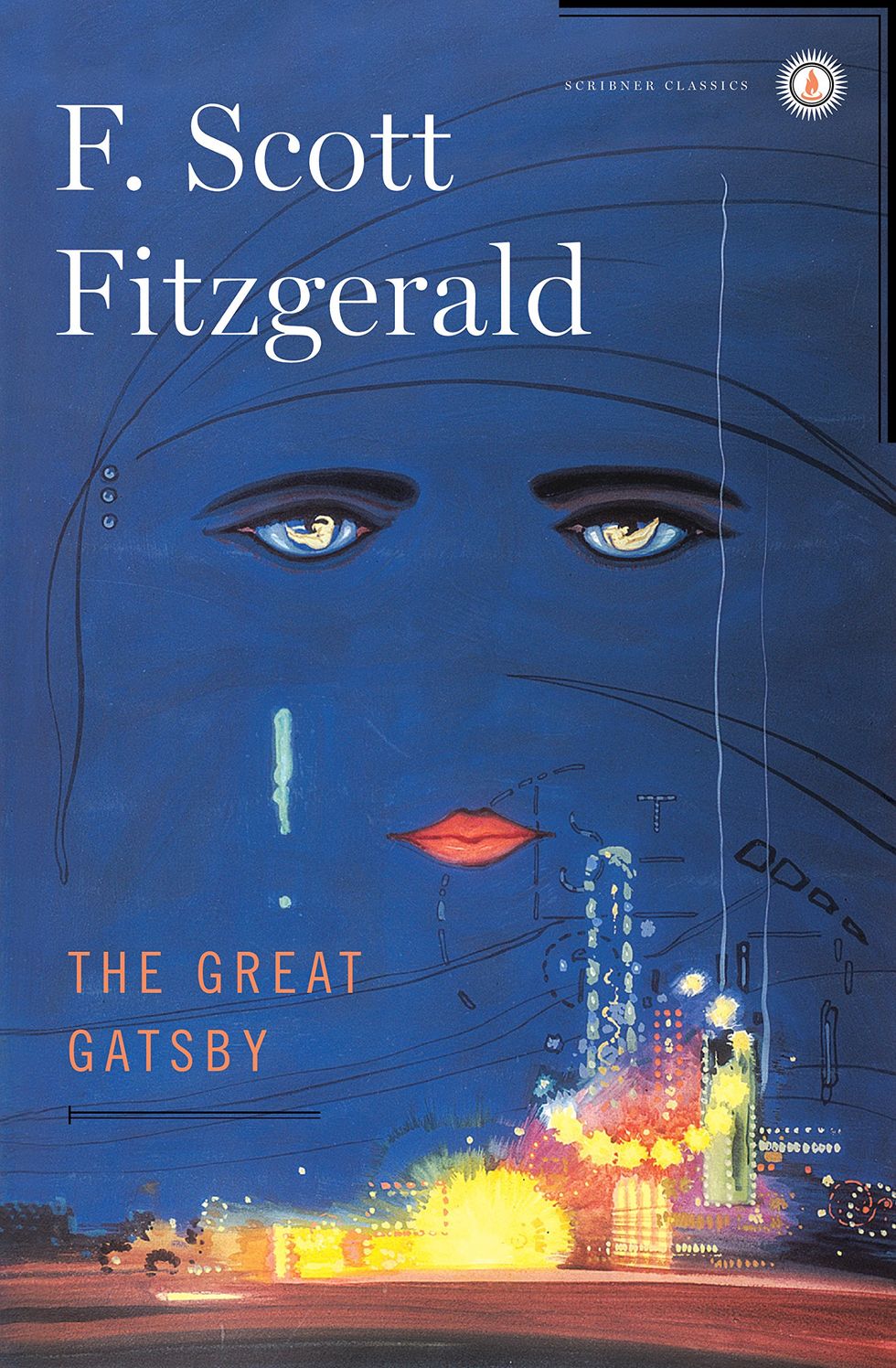 Like most kids in high school, we were forced to read The Great Gatsby. Unlike most of my fellow high school students, i was so excited to read this book. The same friend that had recommended FanGirl to me, had made me watch the movie version of the book. I absolutely loved the movie, so when I learned that we were going to read it in class, I was ready. Obviously the book is always better then the movie and I was thrilled with the book. I can't tell you why I liked this book so much, I still have't figured it out fro myself, but I couldn't be happier to have gotten to read it/
10. Witch and Wizard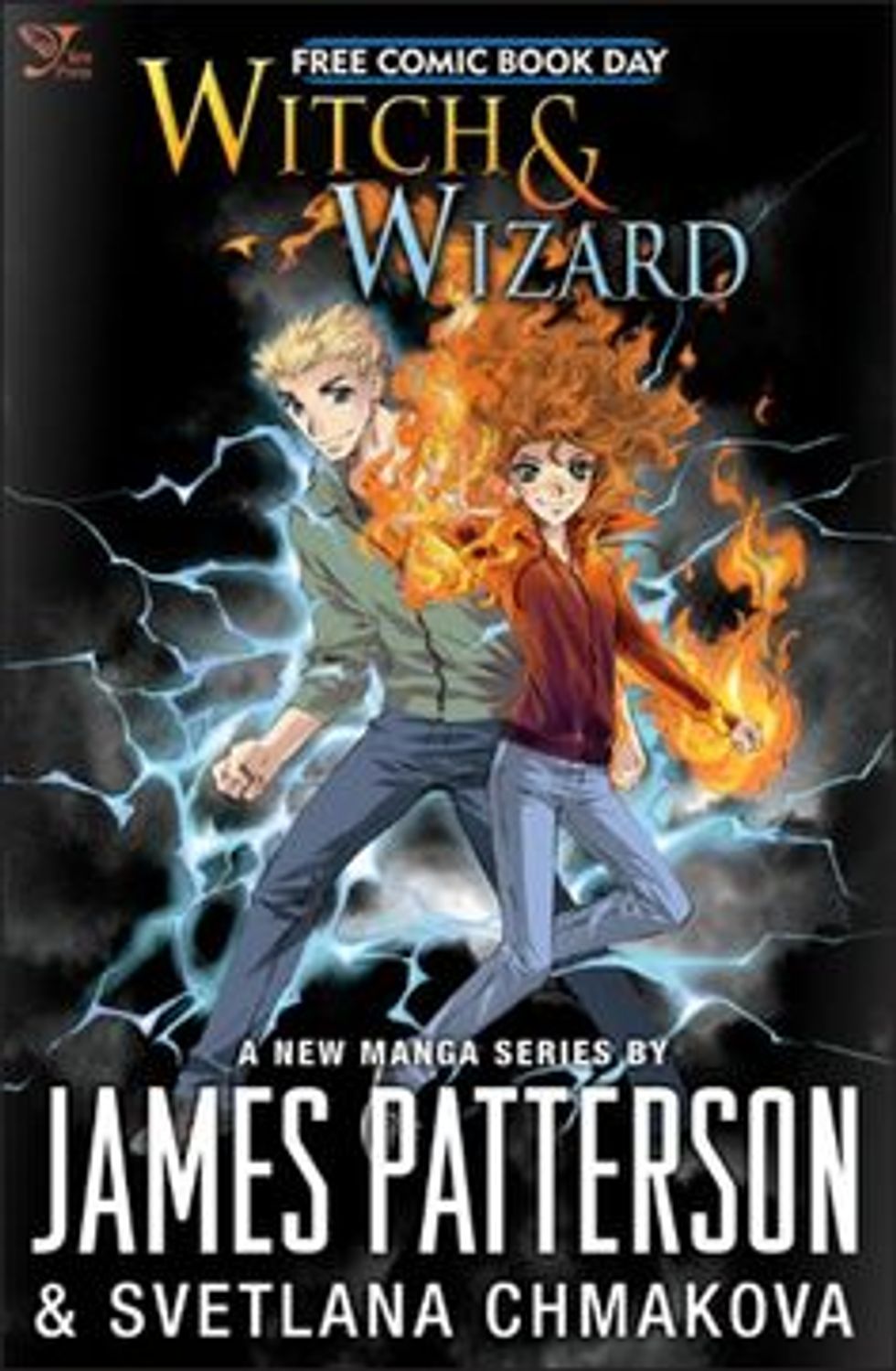 I am obsessed with any books that have anything to do with magic. James Patterson is one of my favorite authors in the whole world, so when I found this series, I was immediately in love. I like my books to have a lot of tragedy in them because then it makes the characters have to rise above those obstacles and suffering and I think James Patterson did an amazing job balancing out the sad and happiness out in this story. I enjoyed this story the most because it was like riding a roller coaster. Adrenaline and excitement were the only feelings that I experienced when reading this book and I still have yet to find a book that makes me feel the same as this one did.