California is known for its endless sunshine and beautiful beaches. Almost everyone can agree that besides these things, California has some of the best food. With our diverse culture, we practically have food from all around the globe in one state! So, here are a few of our must try's, happy eating!
1. Sidecar Doughnuts & Coffee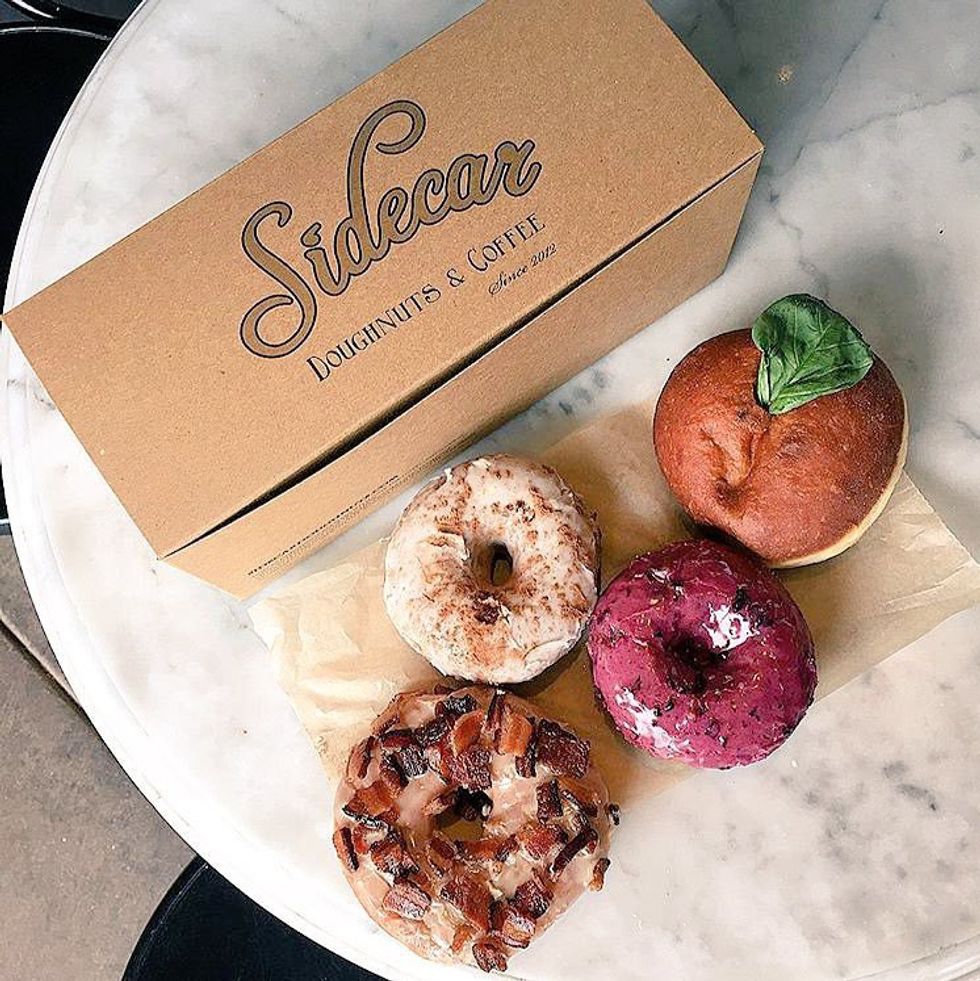 Ranging from Huckleberry to Saigon Cinnamon Crumb donuts, Sidecar Doughnuts produce fresh and warm donuts daily with fresh seasonal products! With everything made from real ingredients with no preservatives, it doesn't get better than this. Their Huckleberry and Maple Bacon donuts are definitely a must-try!
2. In-N-Out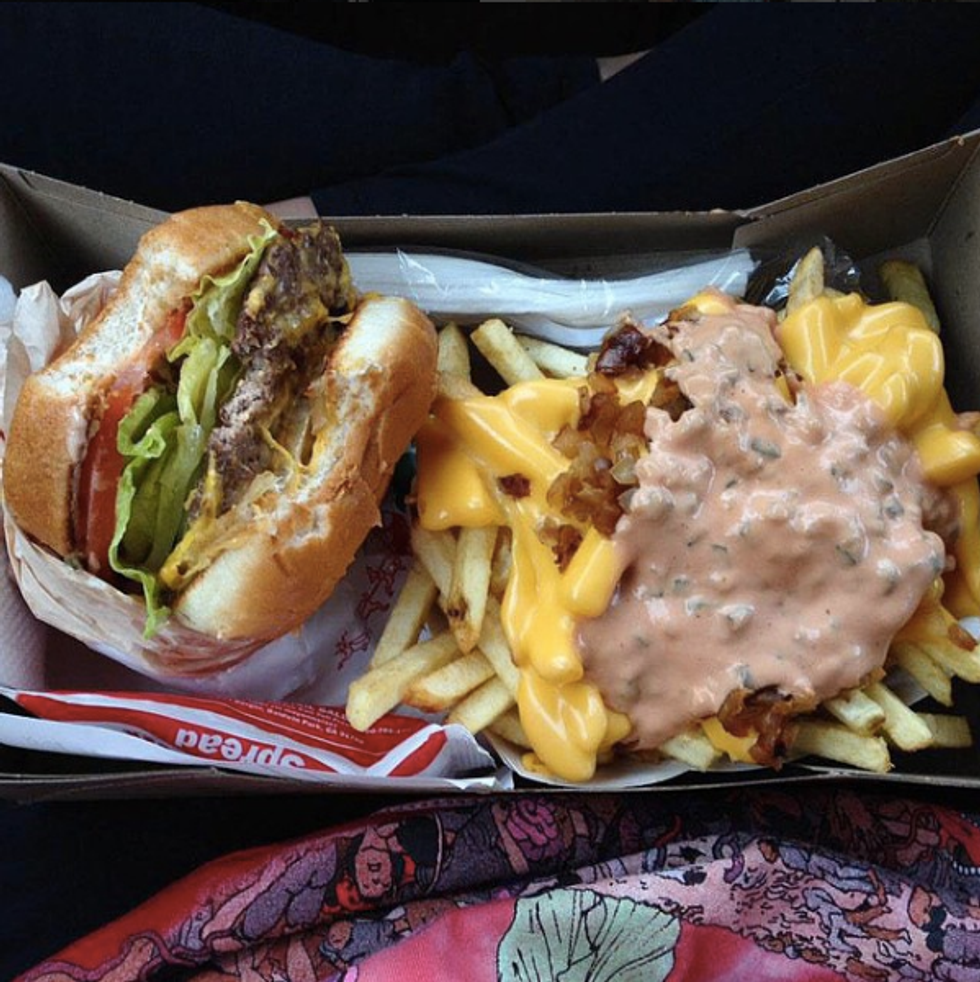 Nobody visits California and skips on In-N-Out. While the nation is torn between burgers from In-N-Out and Shake Shack, the animal style fries and burgers from In-N-Out are certainly worth a try. Especially with that animal sauce mm.
3. Eggslut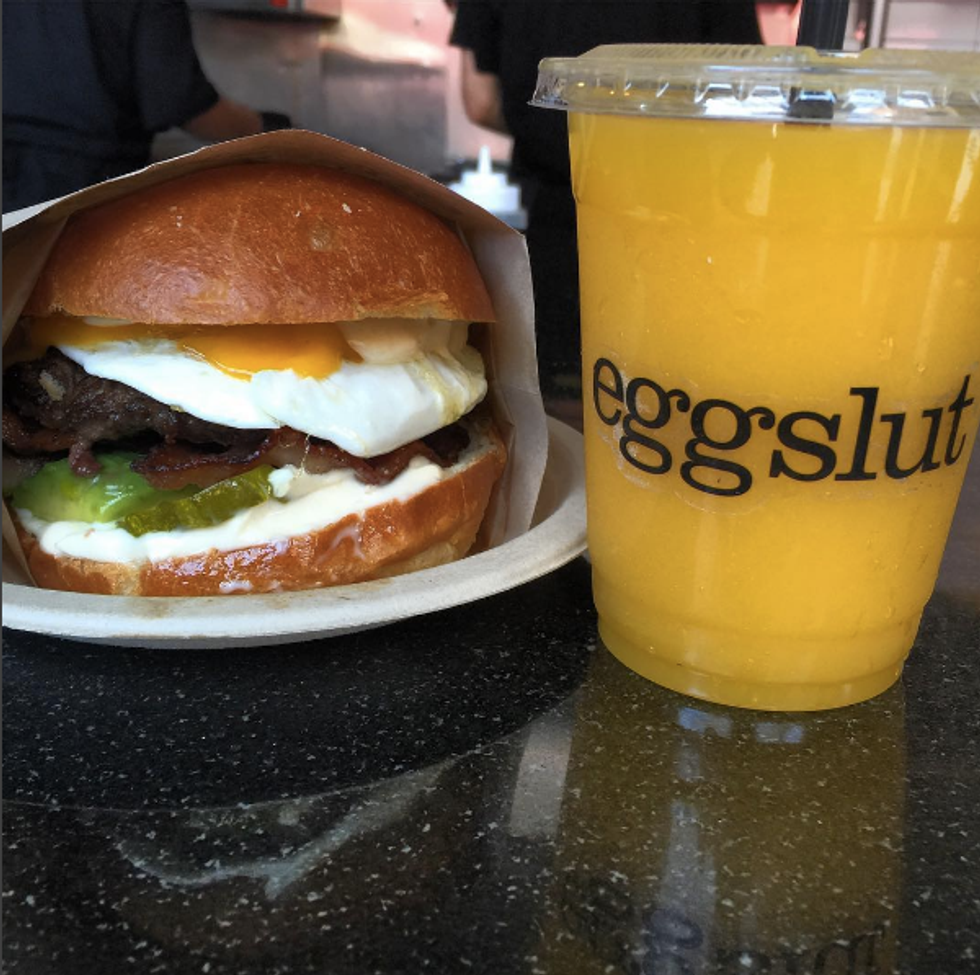 There is nothing sluttier than yolk porn, and you'll get your daily dose from any of the egg dishes at Eggslut. Their bacon, egg & cheese is everything you'd hope for in a breakfast sandwich. Generous amounts of crisp bacon with the perfect over medium egg all on a brioche bun. What better way to make your day?
4. Banzai Bowls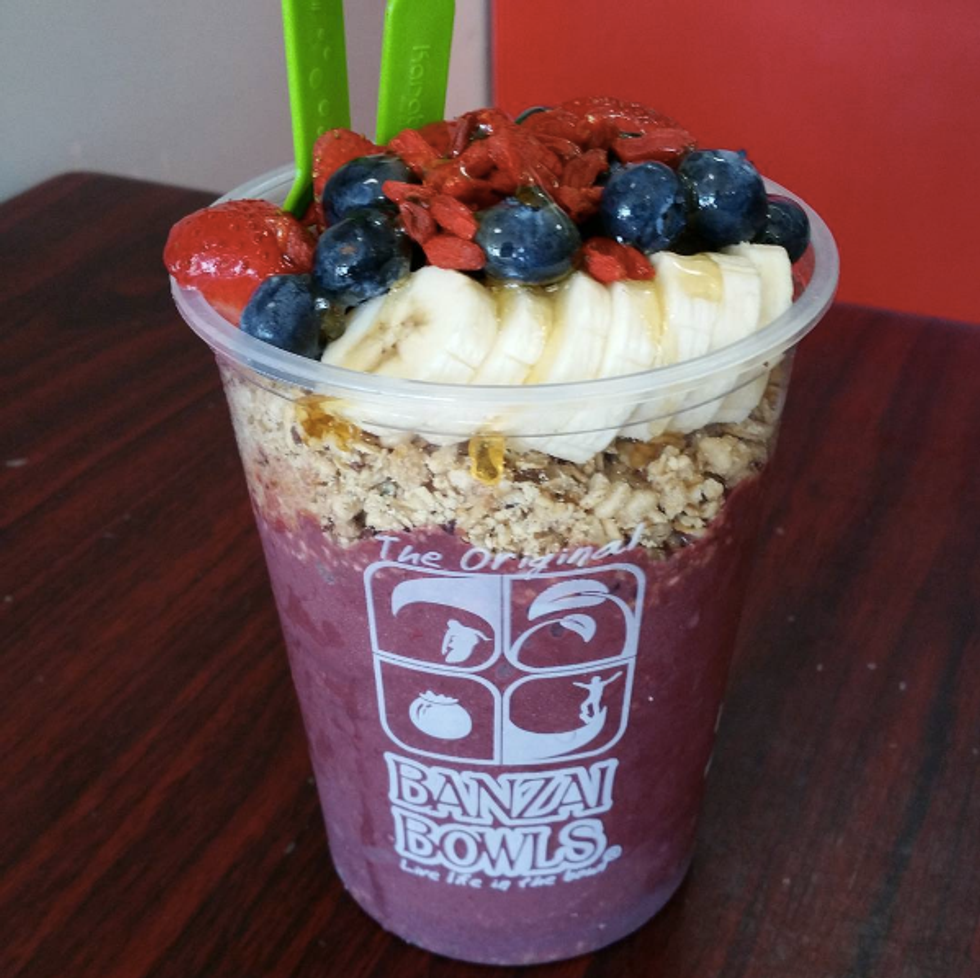 A SoCal favorite, Banzai Bowls are known for their Acai bowls topped with fresh fruits and superfoods to boost your system! It's a great healthy treat to pick up while cruising the streets of Santa Monica.
5. Pink Taco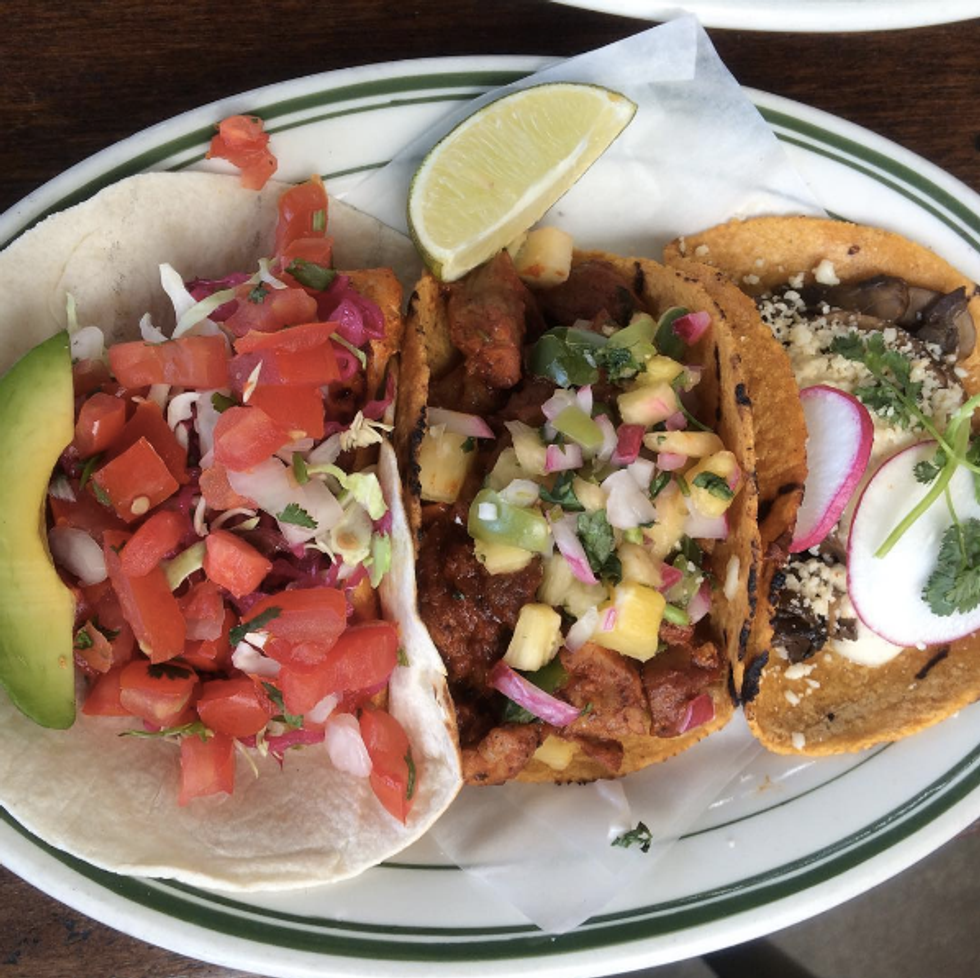 Nothing like delicious Mexican food while in Sunset Boulevard!
6. Sweetfin Poke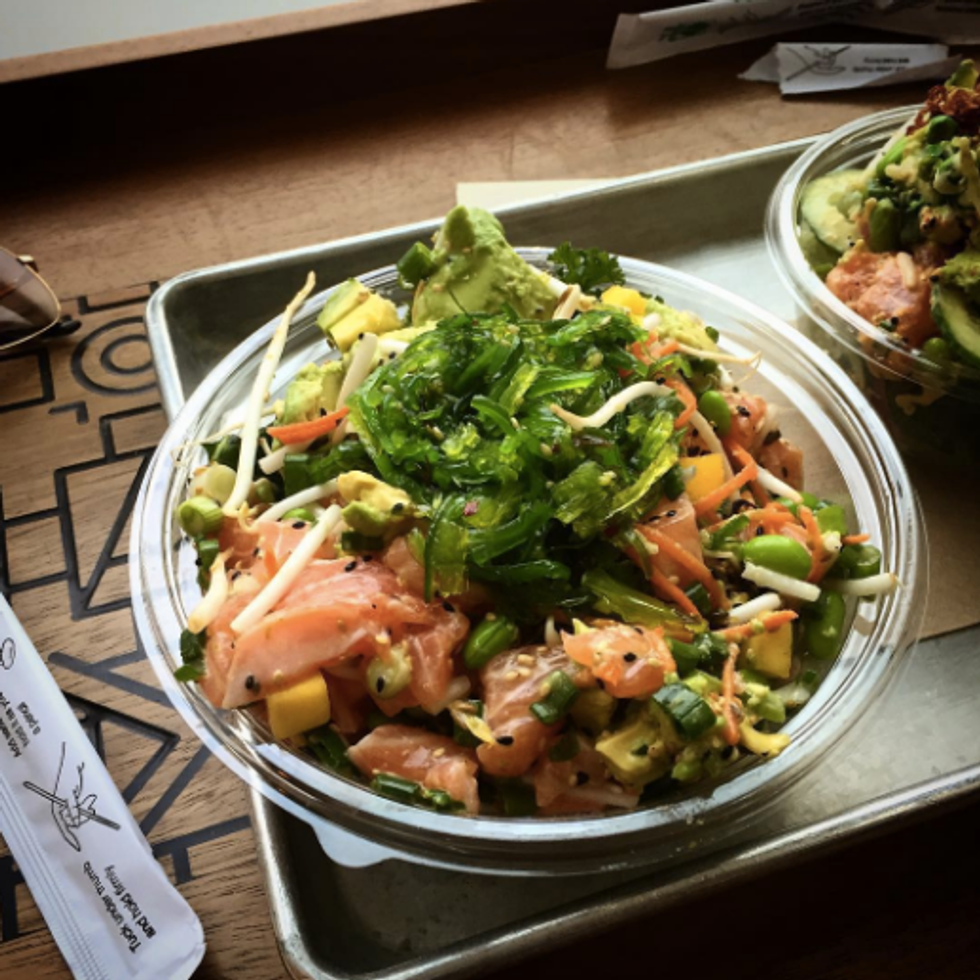 Some may call it 'deconstructed sushi' or a 'sushi bowl' but there's really only one word for it; delicous! Though nothing compares to the true hawaiian poke, Sweetfin is a close second. Simply order a created one or build your own bowl!
7. Sushiritto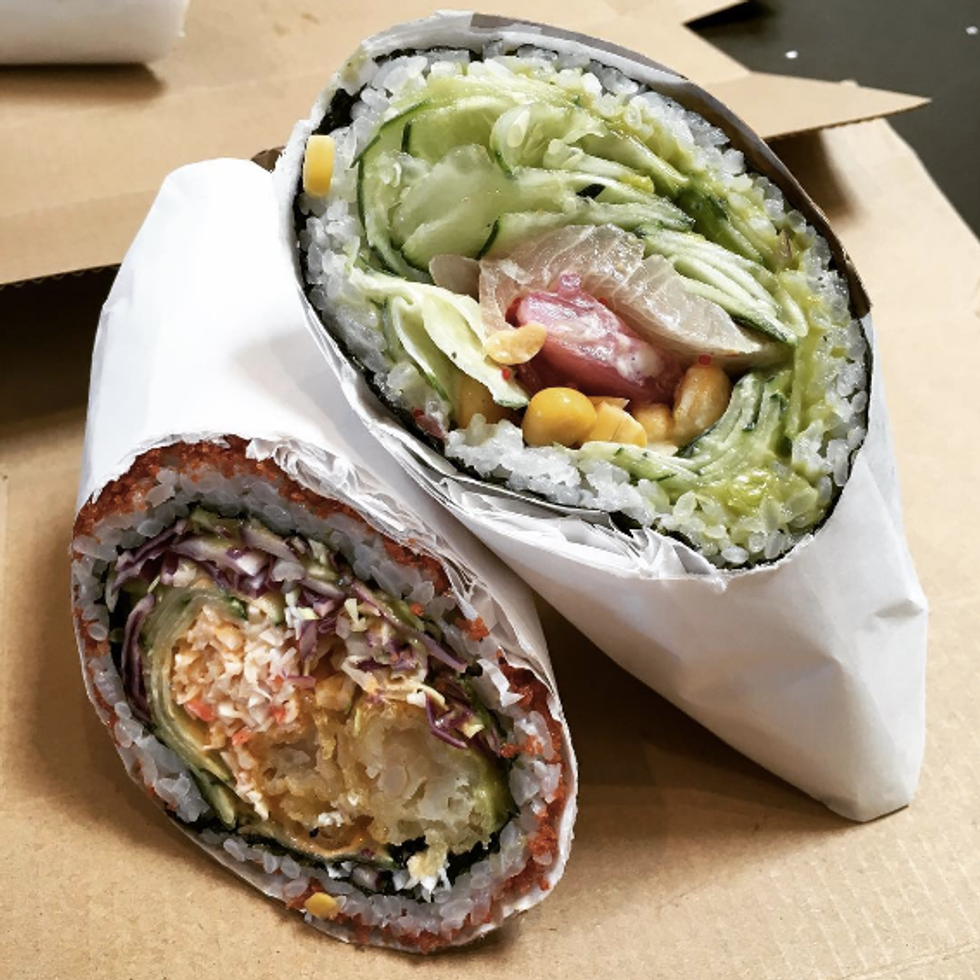 California is known for our fusion, especially with food. So here'e the sushiritto! Basically a huge sushi roll wrapped as a burrito.
8. Umami Burger
Umami never fails to serve deliciousness in a burger, with their distinct and unique flavors, you'll definitely fall in love! If youre a first timer, their variety of combinations might get a tad bit overwhelming, so start with their classic Umami Burger, it never fails to satisfy.

9. Urth Caffe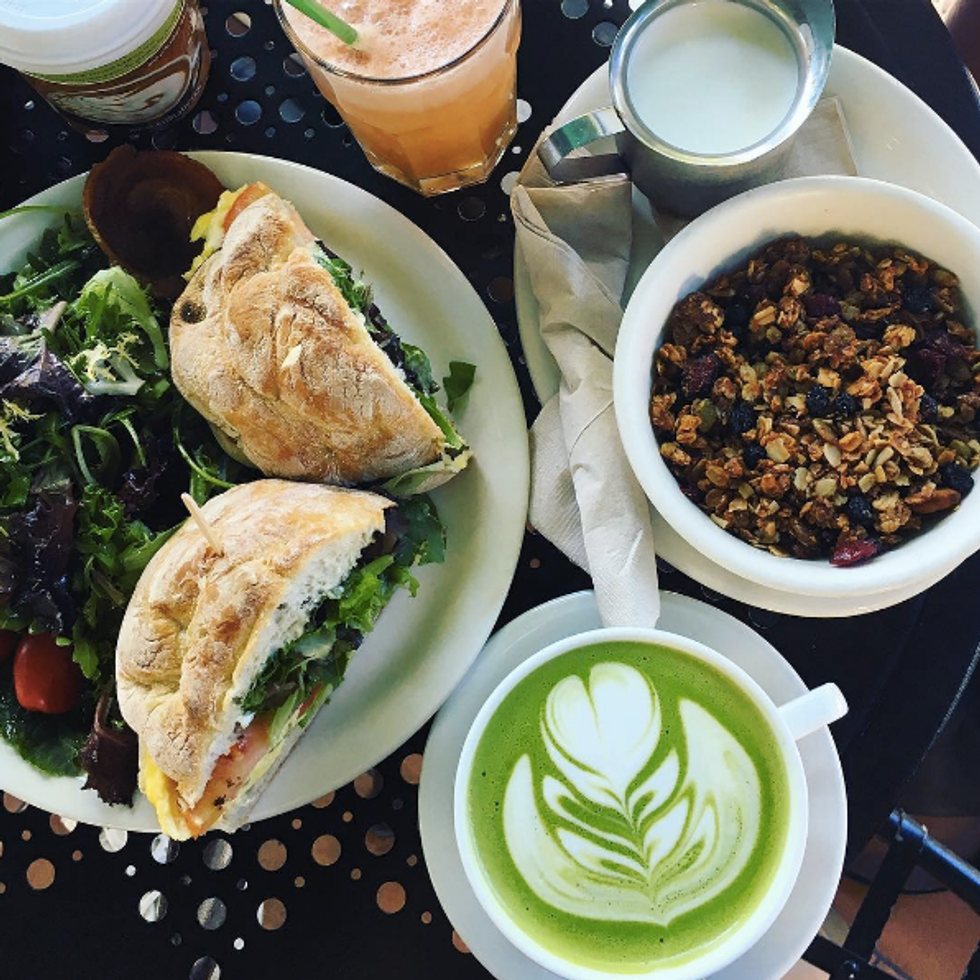 Californians love brunch, and Urth Caffe is the perfect spot to spend brunch with your pals. They serve delicious vegan dishes as well. If you're wanting a healthy and delicious alternative, definitely try their green tea latte along with their best selling Kale Salad. Don't forget their matcha tiramisu!!
10. Din Tai Fung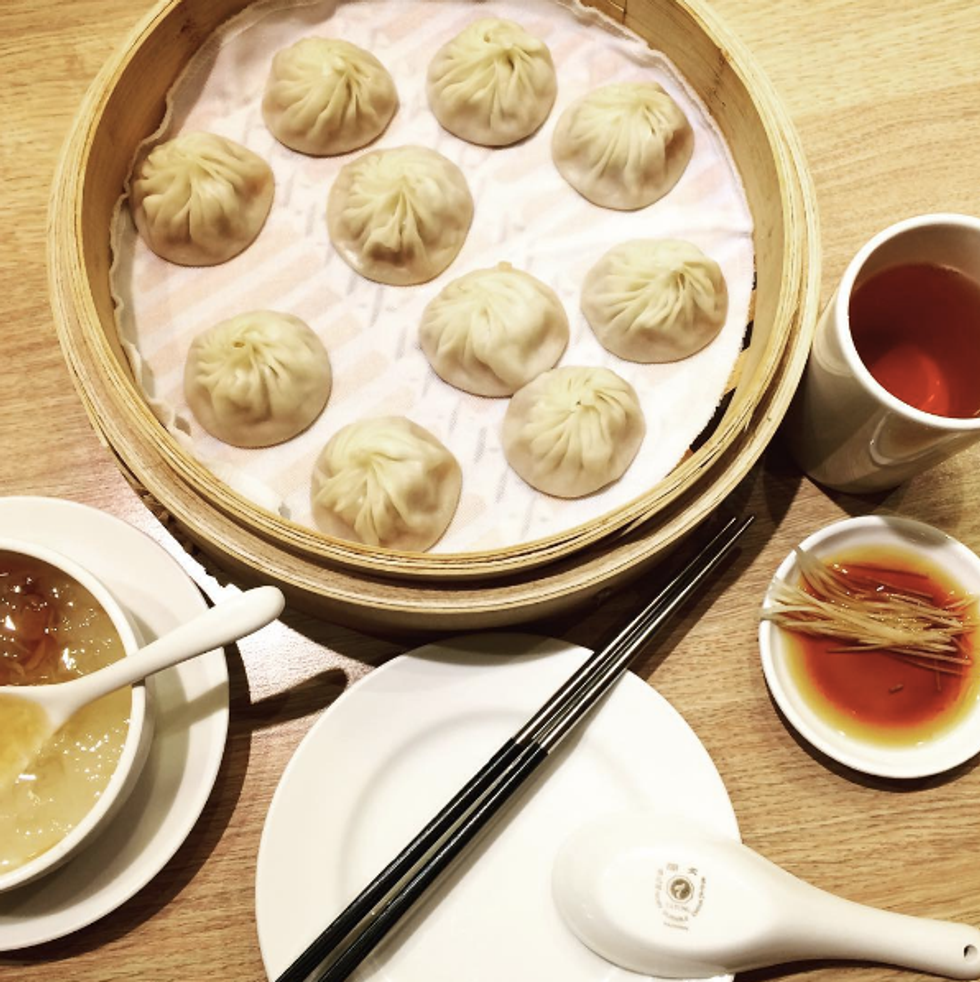 California is filled with asian restaurants, but for the best dim sum, Din Tai Fung takes the win. Their pork soup dumplings or Xiao Long Bao, are definitely a must-try!
11. Makino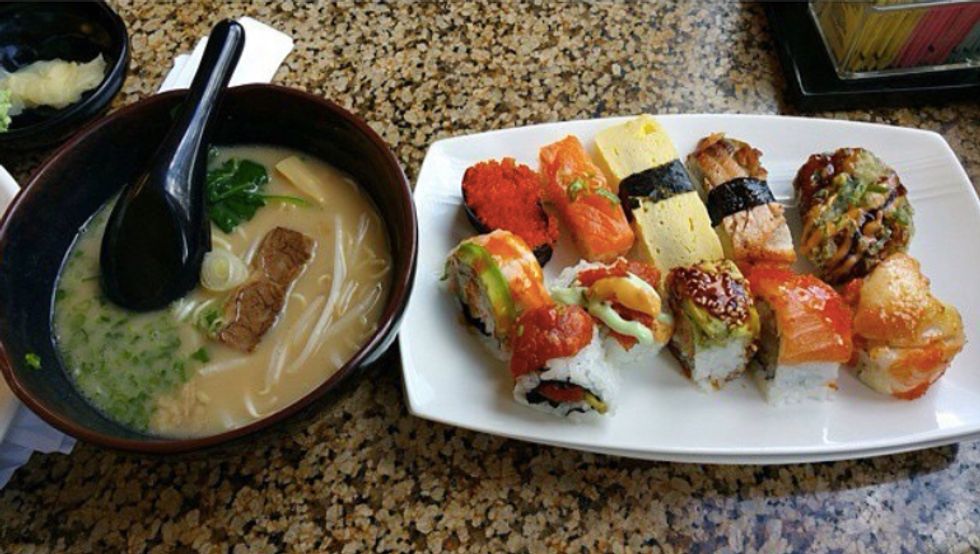 Calling all sushi lovers out there! Makino serves all you can eat sushi for a set price along with a variety of side dishes. It will definitely be the best $25 you spend. (Tip: They always have great deals on GroupOn so make sure to keep an eye out!)
12. Raffi's Place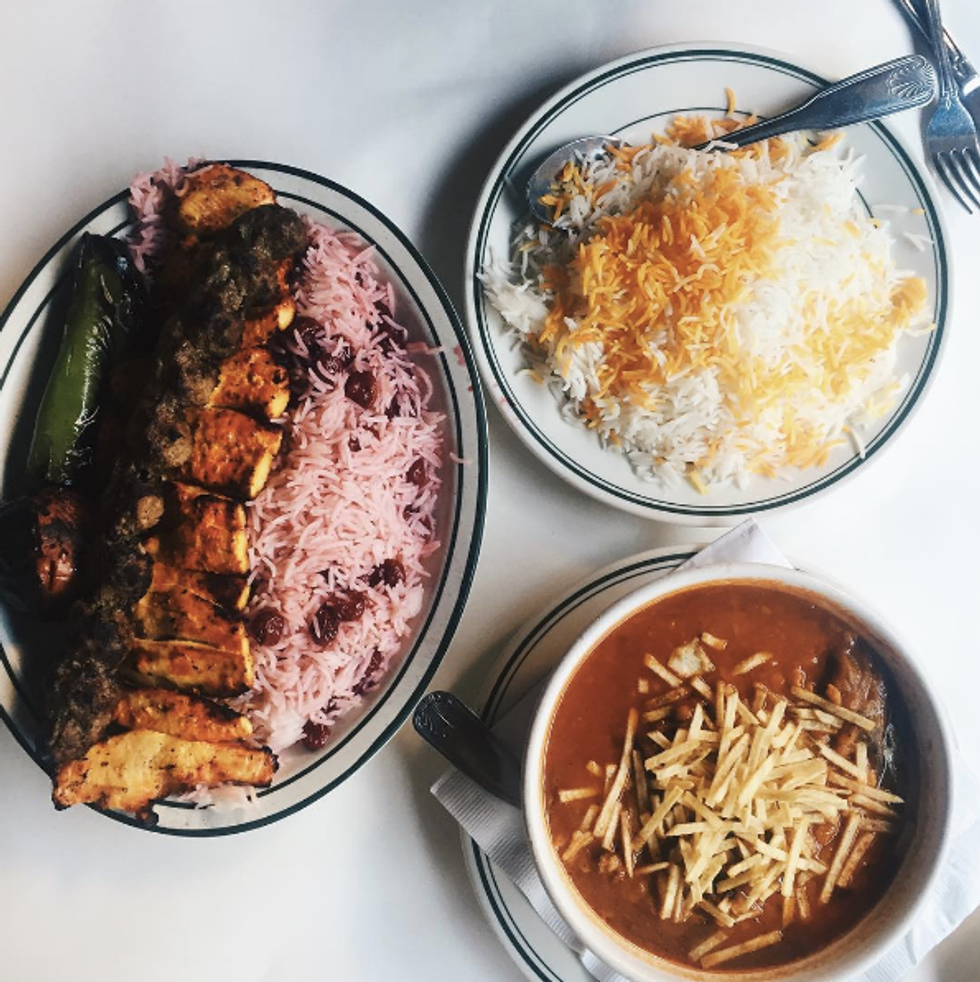 Everyone should have a go at delicious Mediterranean food and Raffi's is the place to be! Their kabobs will definitely make you want to live in their restaurant forever!
13. Afters Ice Cream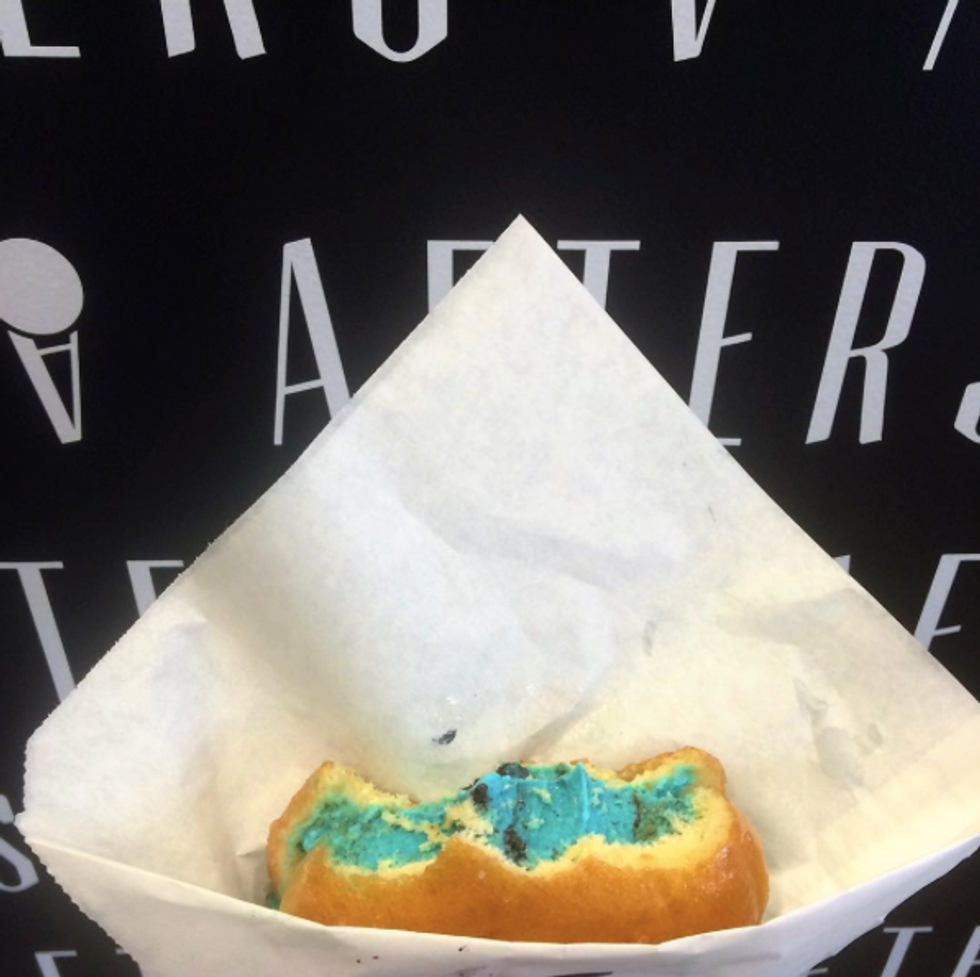 Again with the fusion! Afters combines two delicious treats, donuts and ice cream aka the Milky Bun! Their unique ice cream flavors are good enough to sweep you off your feet! Definitely try their Milky Bun with the Cookie Monster ice cream flavor, you'll certainly be back for more.
14. Class 302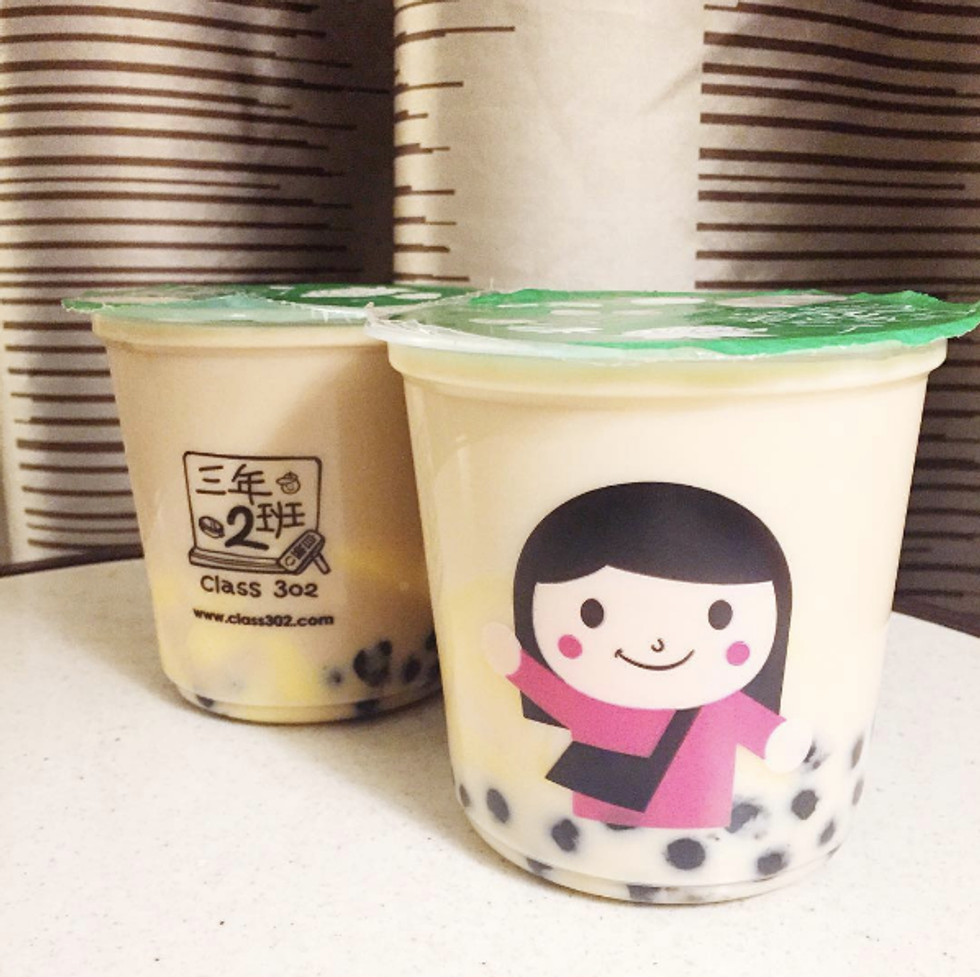 Boba is great, but self-serve boba? Heck yeah! Customize your drink to your hearts content in their cute cups and sip, sip away!
15. Ricky's Fish Tacos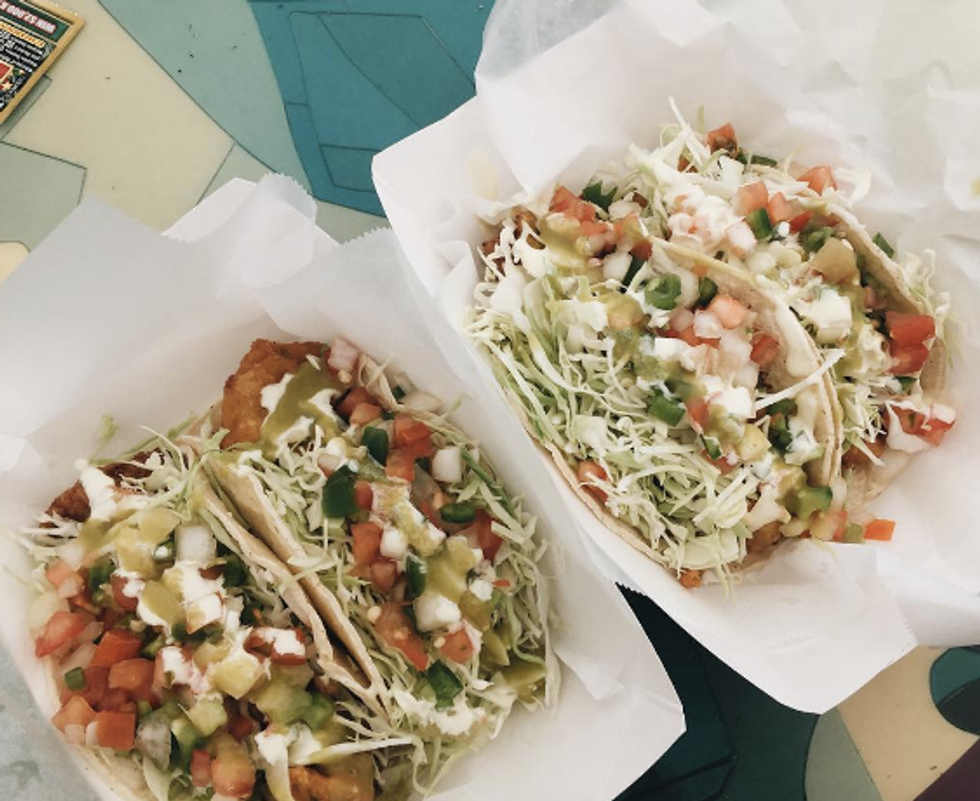 Fish Tacos are a classic, especially by the beach. But, this food truck has won award that label them with the 'best fish taco' so track this truck down and get a taste of this deliciousness!