Have you ever felt like your life is falling apart? Like you are a back seat rider to your own life? I have and I do. I realize that this is a feeling that is normal for someone my age but it feels different. But there is something that makes the day feel a little better, music. Today, I want to share with you five songs that make this hard time in my life a little easier.
1. Congratulations from Hamilton: the Musical
Congratulations was a part of another song called The Renolds Pamphlet but it never made into the final show. This song is not a deep kind of song but it makes me happy when I get down. Angelica is basically calling Alexander Hamilton out for cheating and publishing it and how much he had not only hurt her but her sister. I think I love this song so much because of the sassiness and that fact that I can relate with my own sisters. No one hurts my family.
2. If You Say So by Lea Michele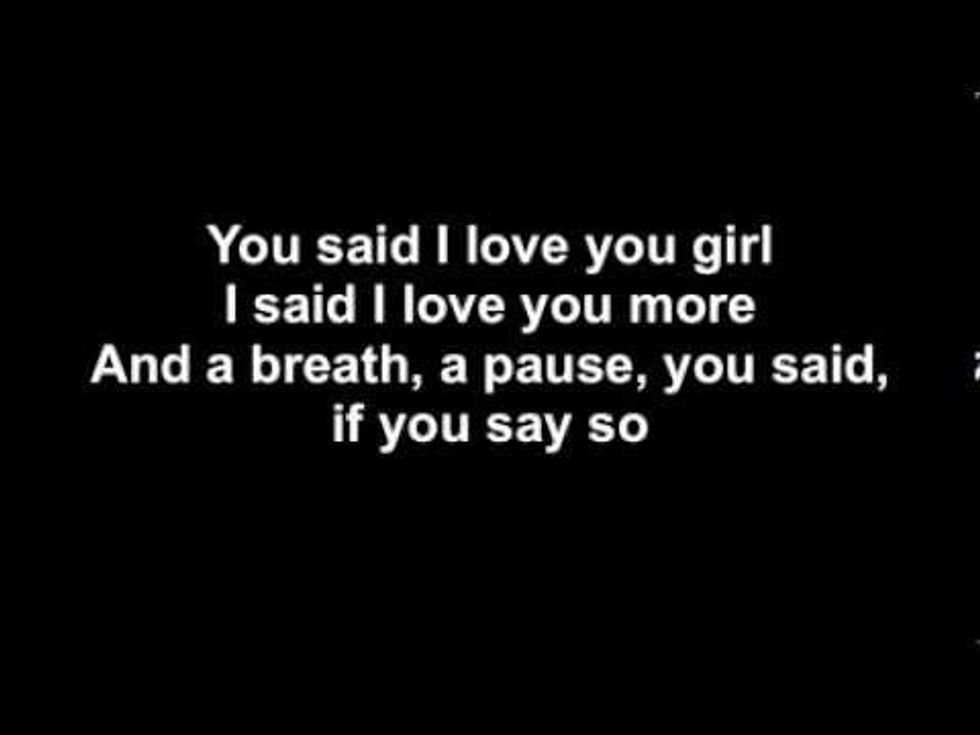 If You Say So is by Lea Michele from her breakout album, Louder. This is her song to her fiance, Cory Montetith, who passed away during their time on the set of the television show, Glee. This song is just one to sing and cry to, one that you can belt in the shower as the water takes your pain away. It also reminds me of my father and that helps the coping process.
3. Glory by John Legend and Common

Glory is the theme song of the film Selma which is about the civil rights movement and the life of Martin Luther King Jr. I could write an entire article on this one song, and I may, but I do want to say that this song is one that, if you truly want to make a change and a difference, this is the song to get hyped to. "Selma is now for every man, women, and child."
4. Hallelujah by Rufus Wainwright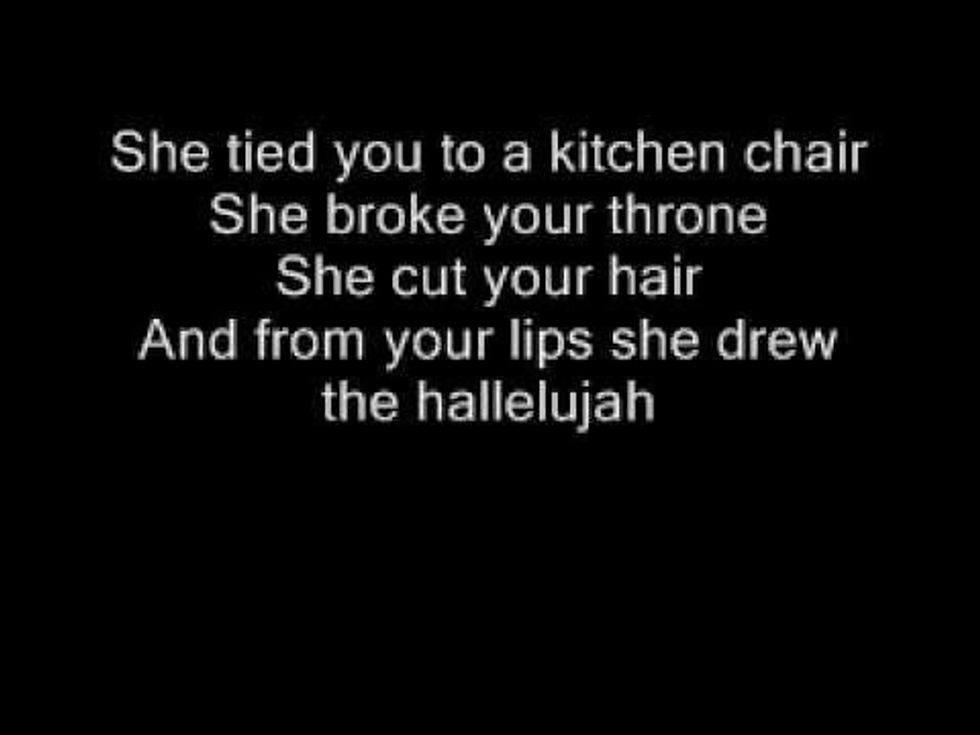 Hallelujah is a song by Rufus Wainwright, but has been redone more times that can truly be counted. A song known all over the world and is sung in churches, schools, and the best shower song. I adore this song because it is a way for my voice to just release the pain and a way to remember God's grace.
5. It's Not Right, but It's Okay by Darren Criss (Originally by Whitney Houston)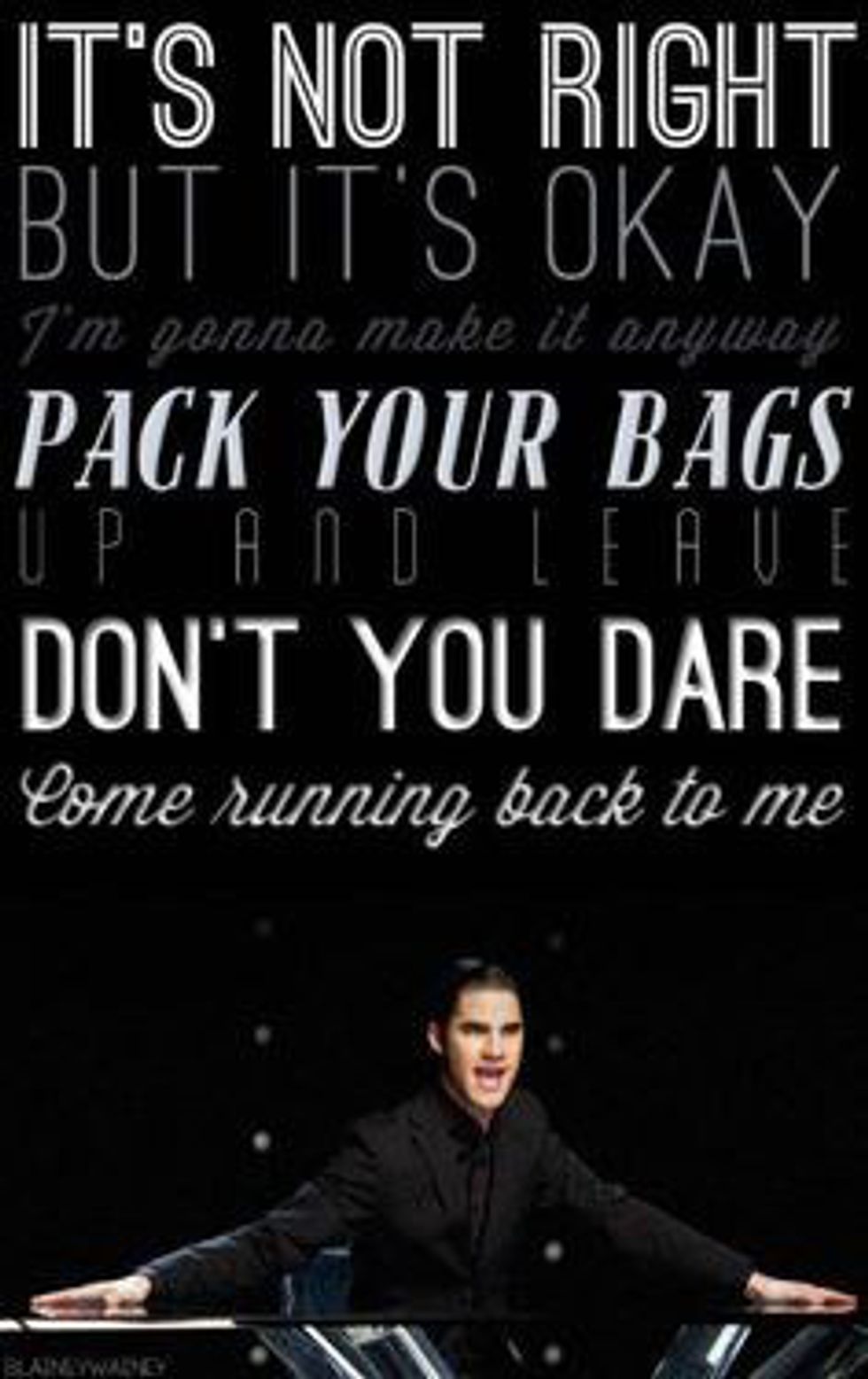 It's Not Right, but It's Okay is a song that has a fun pop beat but still has true feelings about that pain. Describing how one feels after a breakup or just being hurt, it is a good way to basically send a huge middle finger to whoever hurt you. "I'm gonna make it anyway," this is a line that has become my motto because you can't give up, you must keep fighting. You can make it, we can make it.
If I have said it once I shall say it again, music is a lifeline. Music changes lives and makes the pain easier to deal with, not go away, but just make each day a little easier.
Cover Image Credit: Jazlyn Rust