It seems like as soon as April hits, there are music festivals starting all over the world. Music festivals, as some would say, are a way of life while others would say they are waste of money. Either way, these festivals bring in the money and culture, and in my opinion, they bring in the fun! While I can't go to every music festival because I am a broke college student, I can dream!
1. Coachella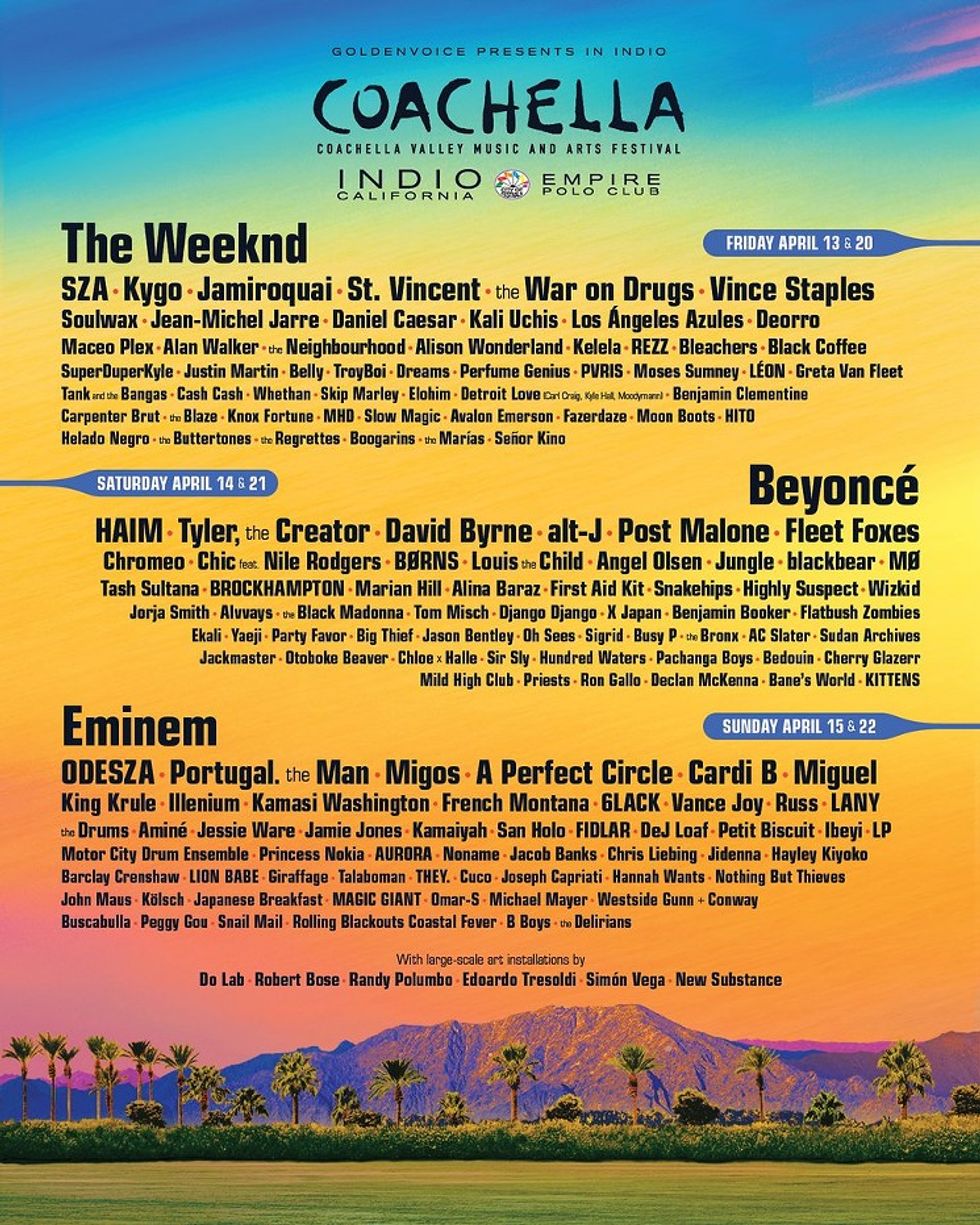 Coachella does not actually take place in Coachella, CA despite contrary belief. It takes place in Indio, CA at the fairgrounds. However, the name 'Coachella' stems from the fact that it takes place in the Coachella Valley. This festival also features and supports the local artists so it is a nice place to listen to music and appreciate art.
2. Stagecoach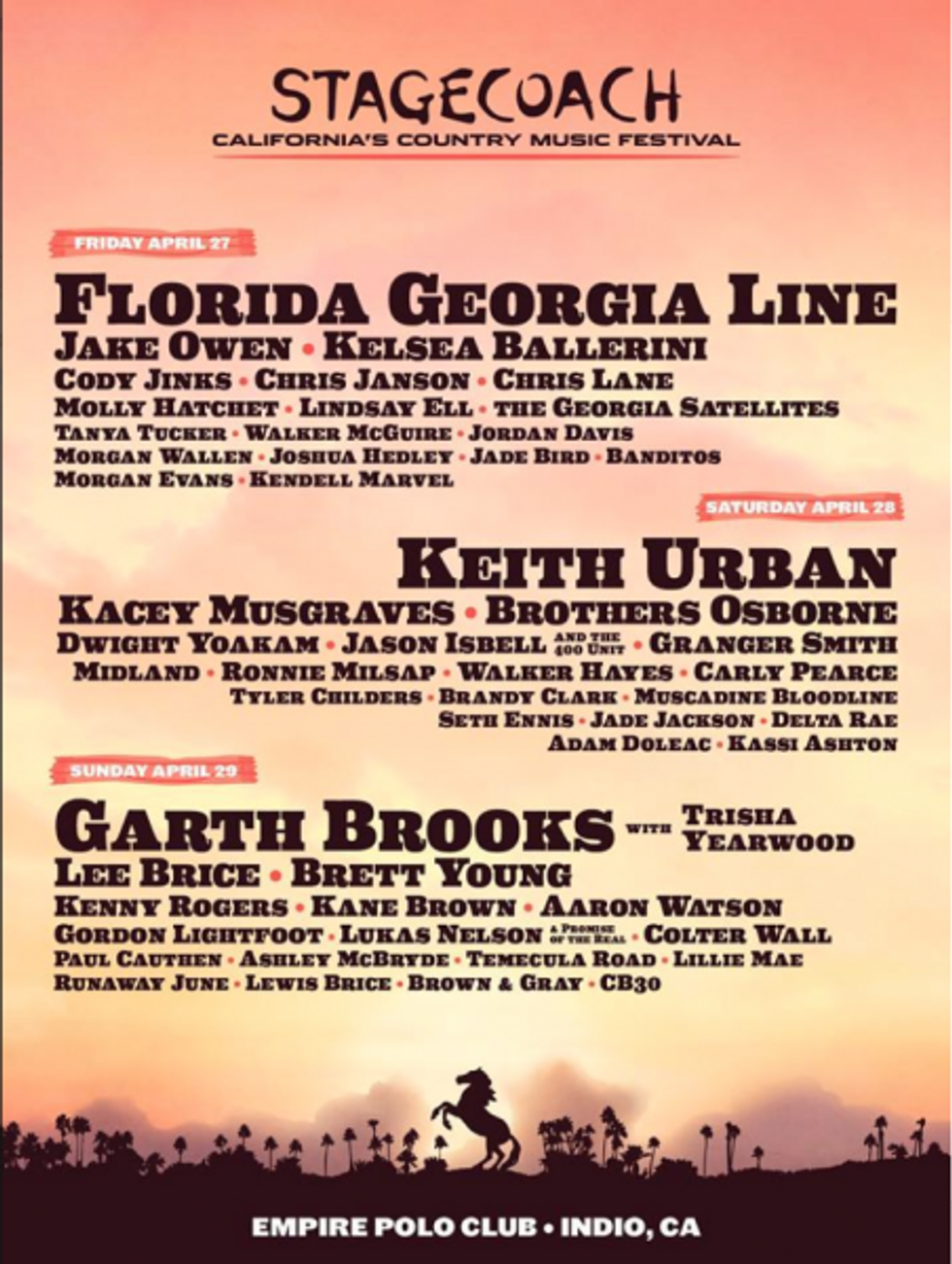 Stagecoach happens one week after Coachella in the same place, however, the music style is different. Stagecoach features all Country artists. If you are a country music fan, this is the festival to go to.
3. EDC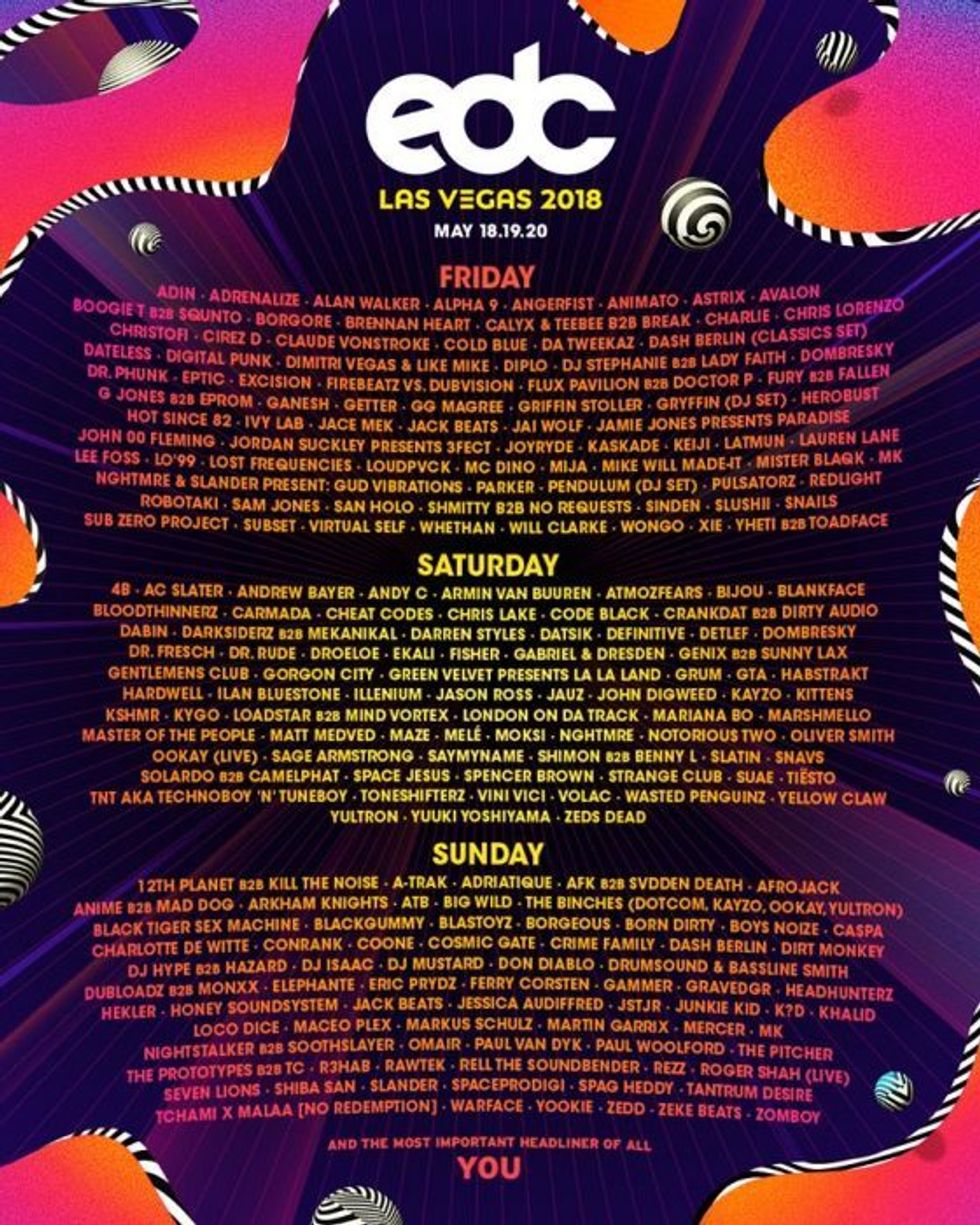 EDC, abbreviated for Electronic Daisy Carnival, takes place in Las Vegas. For the most part, it is a festival only about EDM music, where you can hang out with friends and just enjoy the music.
4. Rolling Loud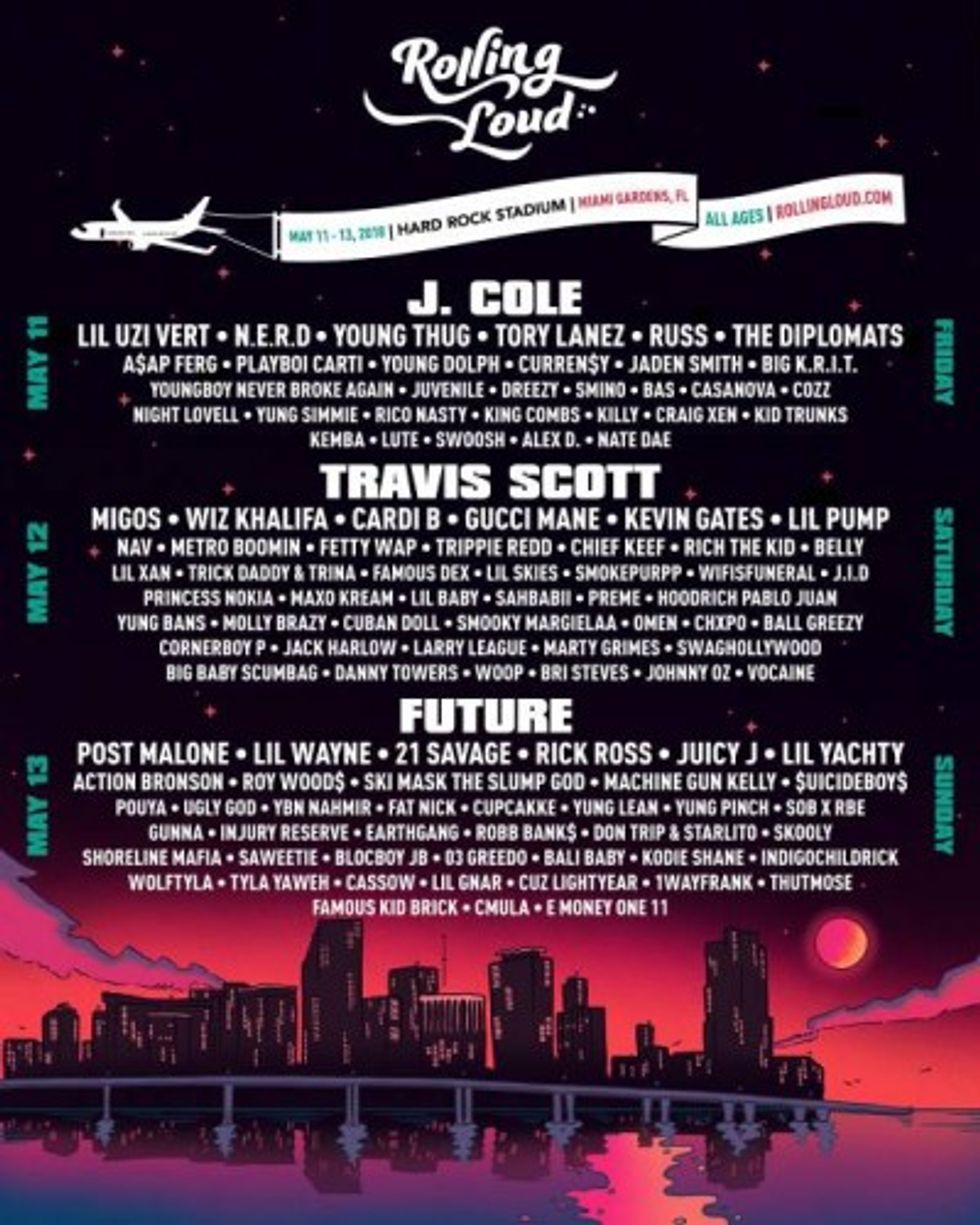 Rolling Loud is a rap festival that takes place in Miami, FL. In December of 2017, Rolling Loud did a festival in San Bernadino, CA and I had the blessing of going to that one but I still have not yet gone to Miami, the Home of Rolling Loud.
5. Life is Beautiful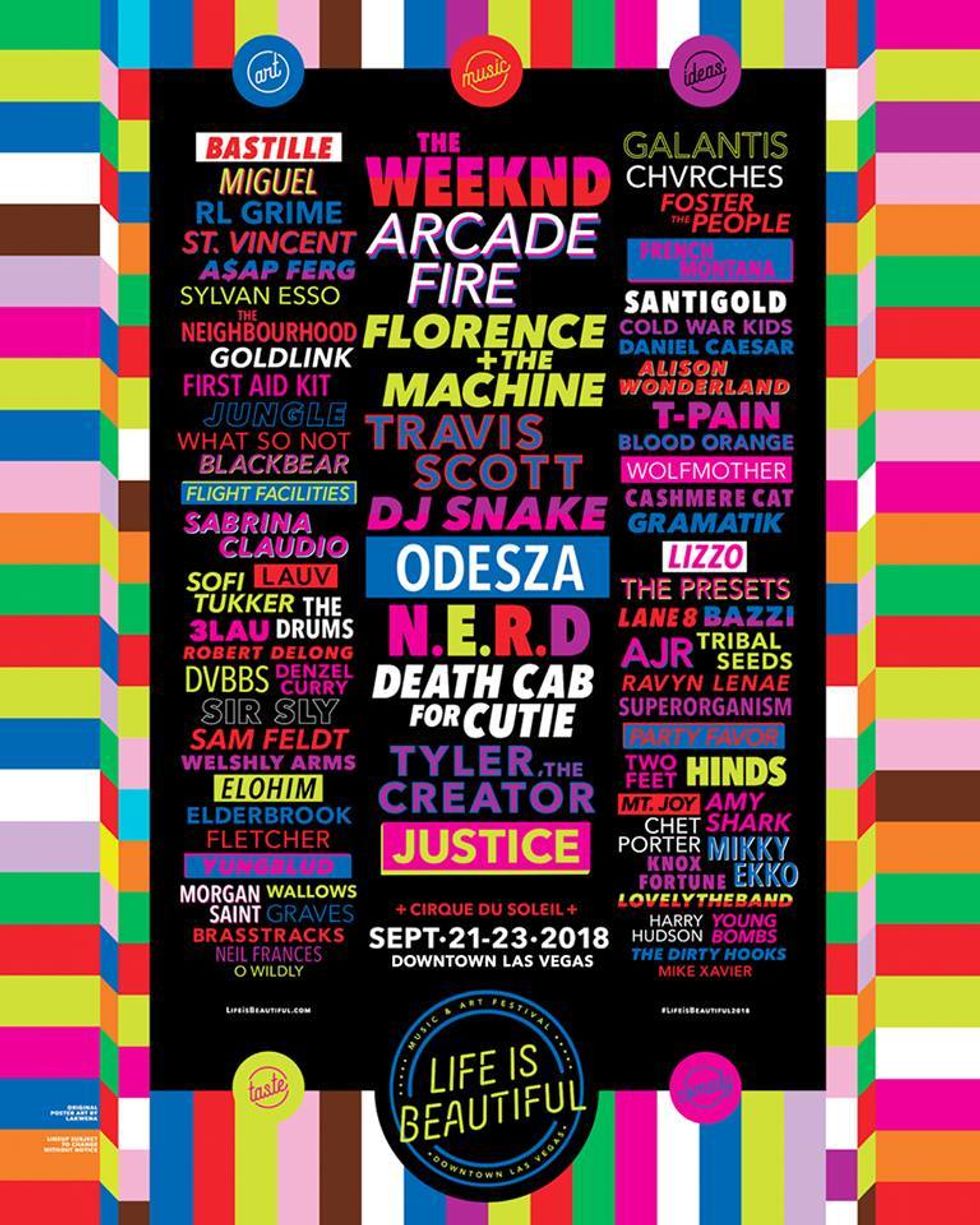 Life is Beautiful is known for bringing in all kinds of music genres. This festival takes place in Las Vegas and I am hoping to be able to buy tickets to go because this lineup is fire.
6. Lollapalooza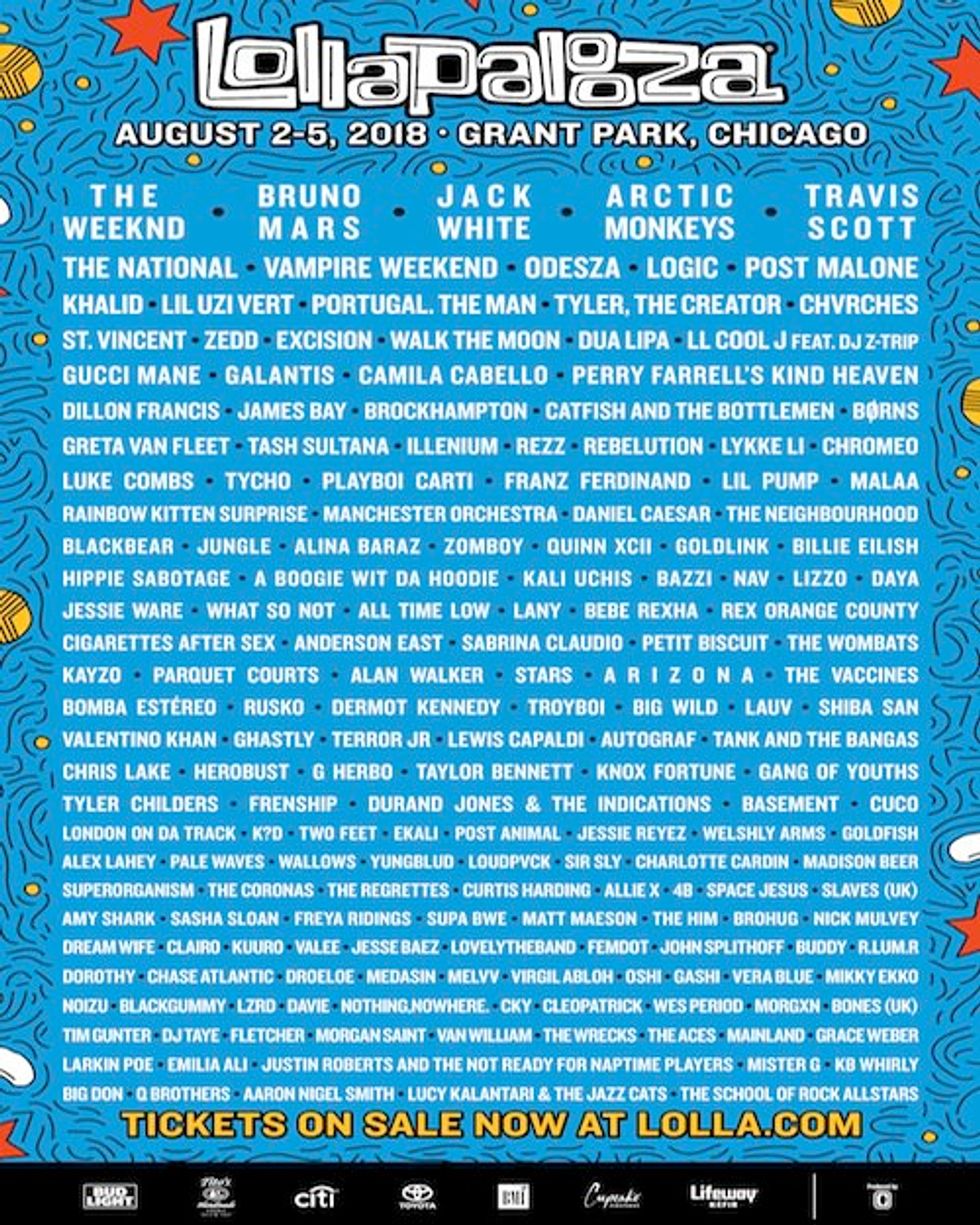 Lollapalooza takes place in Chicago and is a 4-day festival. I'm not sure how many other festivals do 4 days worth of music but I think this festival is definitely worth the money. Lollapalooza started in 1991 and continues to thrive throughout the years bringing in artists including Green Day, Beastie Boys, Kanye West, and now the artists above.
7. Ultra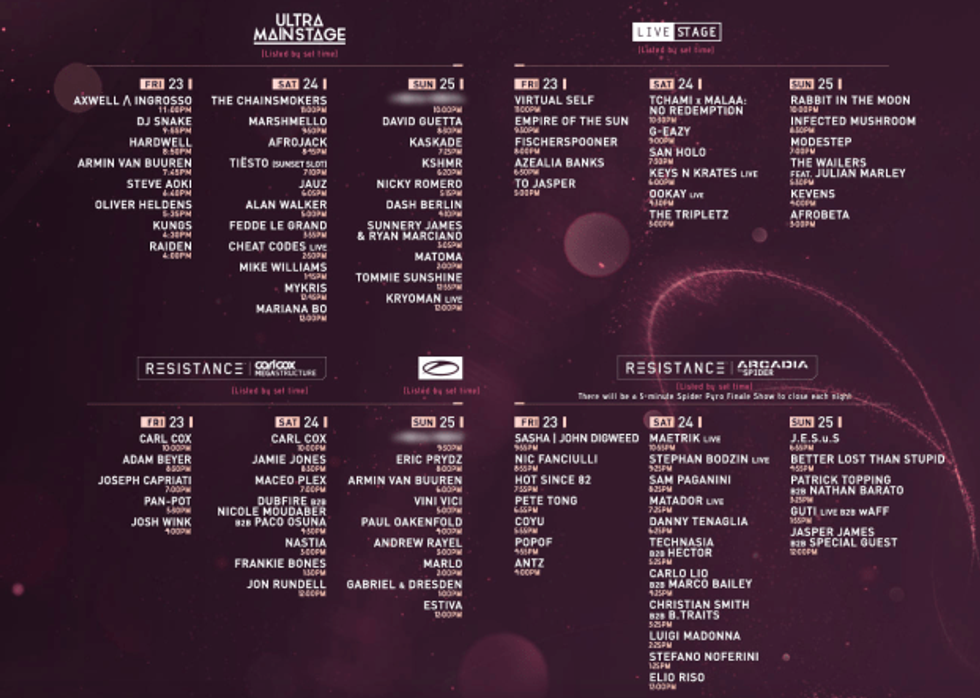 Ultra takes place in Miami and like EDC is mostly an electronic music festival. This is another festival that I hope to go to someday but for now, I will settle with watching the live streams.
8. Kaaboo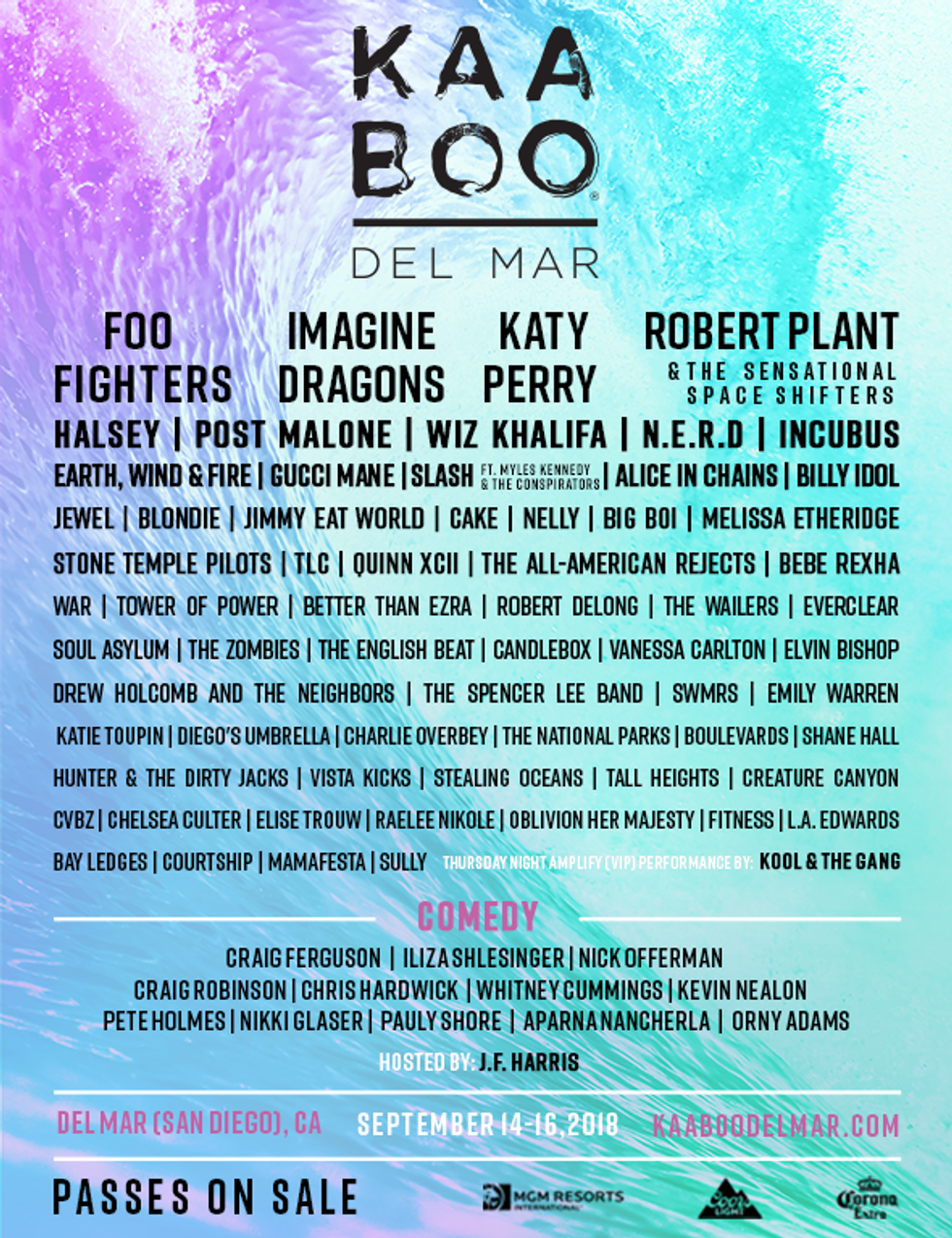 I actually never really heard about this festival until I saw a tweet about it on Twitter and since then, I've been doing research and wanting to go. Not only is it a music festival but it is also a comedy festival. You get musicians and comedians all in one place! That one place being San Diego, CA.
9. iHeartRadio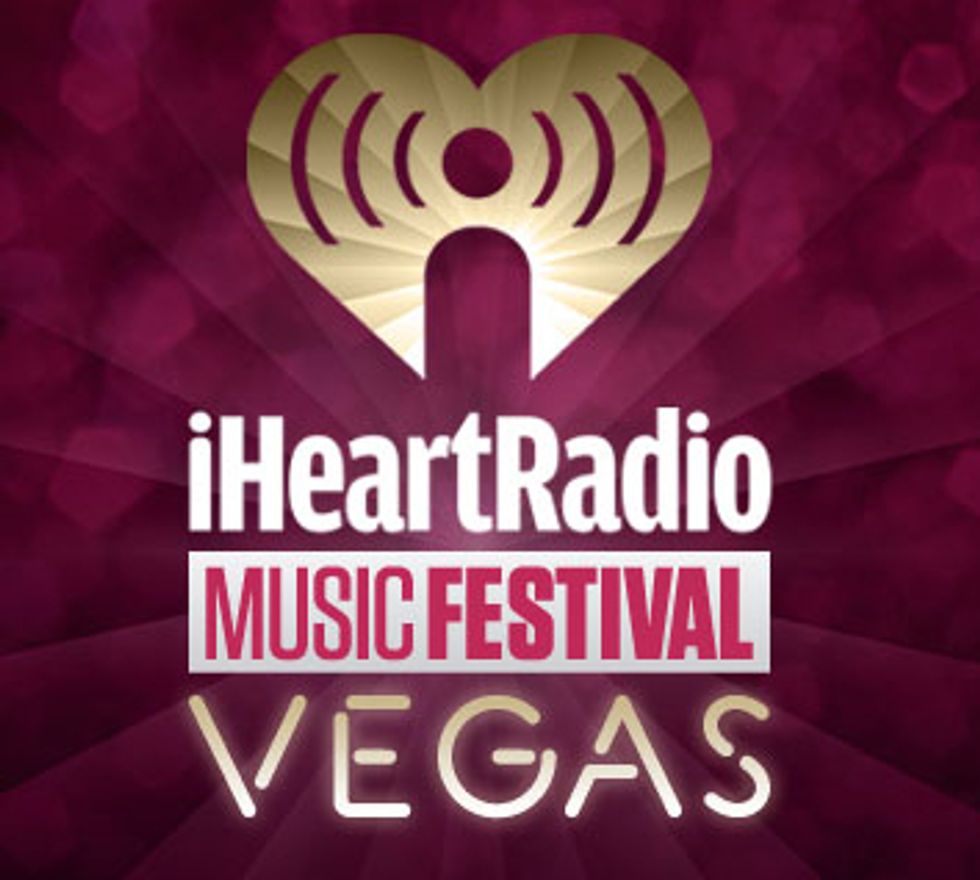 The lineup for this festival has not been released yet but it has been confirmed that Dua Lipa, 5 Seconds of Summer, and Lil Uzi Vert will be performing at the festival. The iHeartRadio Music Festival takes place in Las Vegas and is more of a pop, mainstream, "music you would hear on the radio everyday" type of festival.
10. Austin City Limits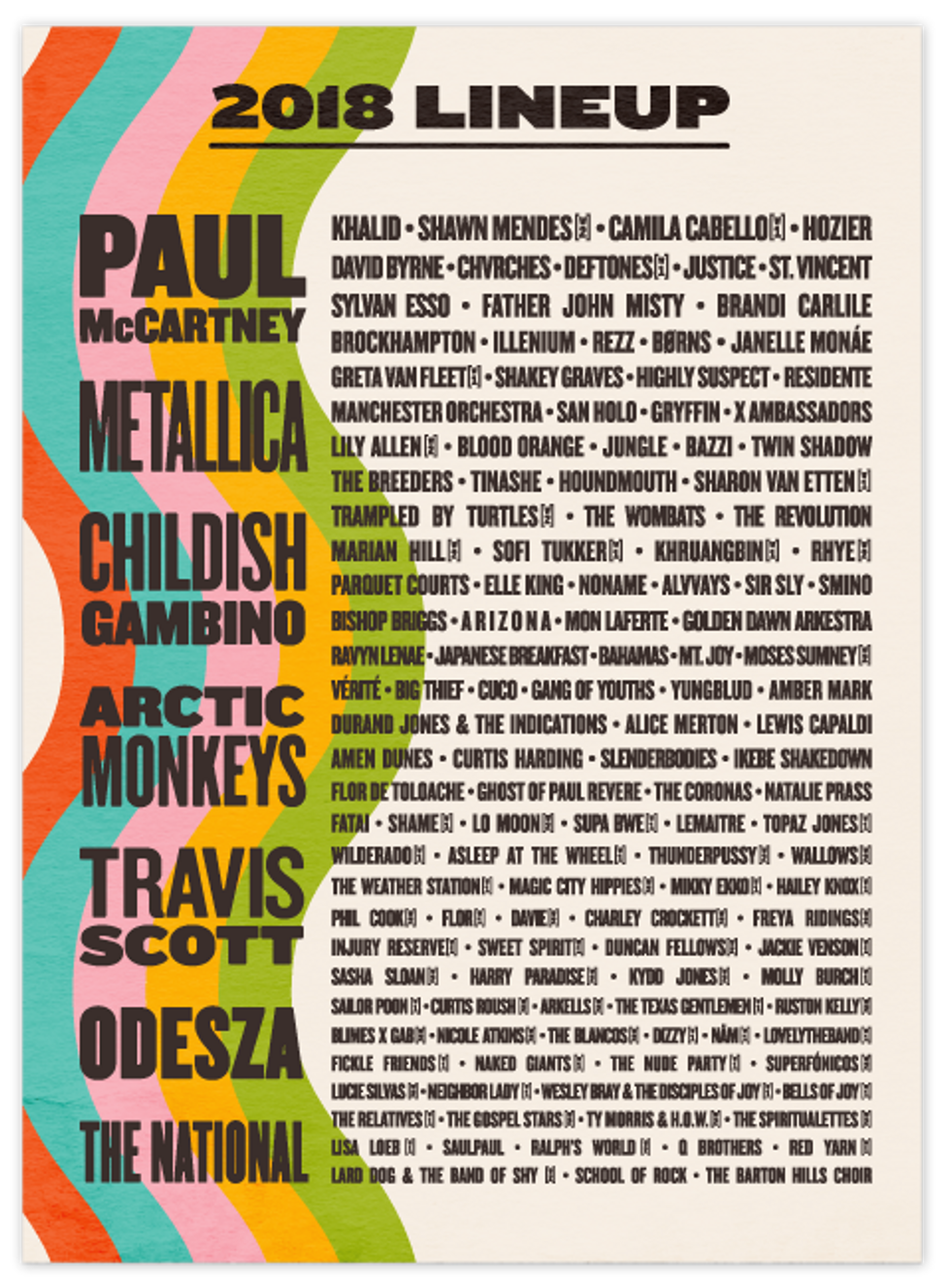 Austin City Limits takes place in Texas and has different genres of artists perform on stage. Telling by this year's headliners, this is going to be a good and different festival. Different meaning you will not hear the same type of genre all throughout the festival.