Over the weekend I attended, you guessed it, another concert! Well, a music festival. It was the Fashion Meets Music Festival in Columbus, OH. Several local and national acts played over the course of two days, bringing great music to several hundred people. The performers included big names like T-Pain, Tegan and Sara, and Third Eye Blind, as well as local groups such as Kid Runner and Liberty Deep Down. In between sets, fashion designers showcased their work on a runway stage.
Officially, I was at the festival as press. One of the coolest aspects about having press credentials was that I was granted access to the photo pit, which is something I've only done once before. If you're not sure what the pit is, it's where photographers stand to take photos of the person or group performing. If you've ever stood at the front of a general admission show in a venue with a barricade, the pit is the area between the barricade and the stage. Not only that, but I was able to do a mini photoshoot with the incredibly talented Cobi (pictured below).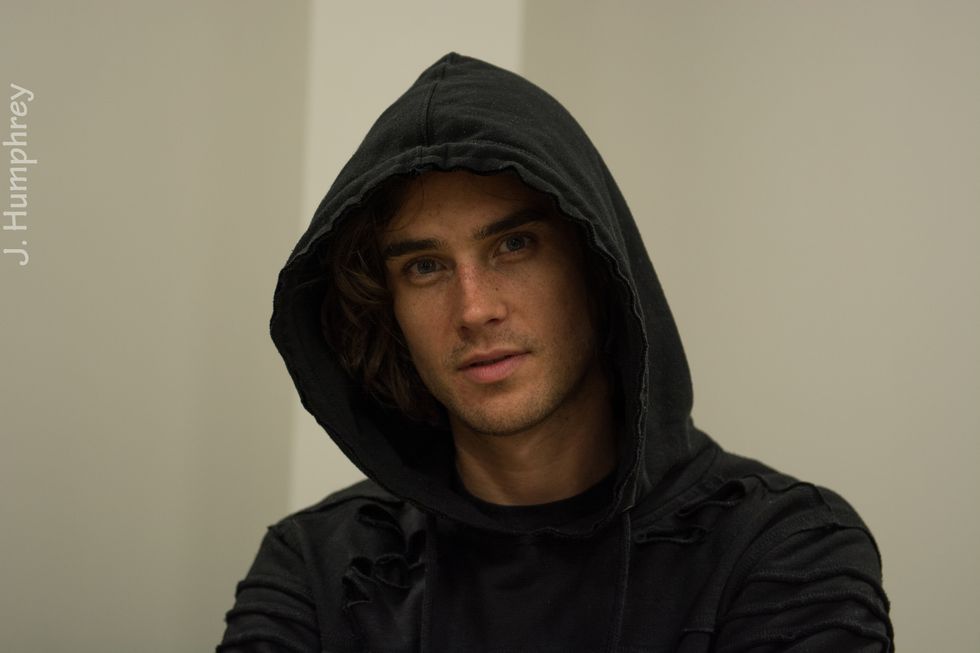 The photoshoot was short, but nevertheless, I enjoyed myself. Cobi was easy to work with, and patient while I was trying not to let my nerves get the better of me. For the most part, he self-posed himself, which helped me feel a little more relaxed. And what a handsome guy, huh?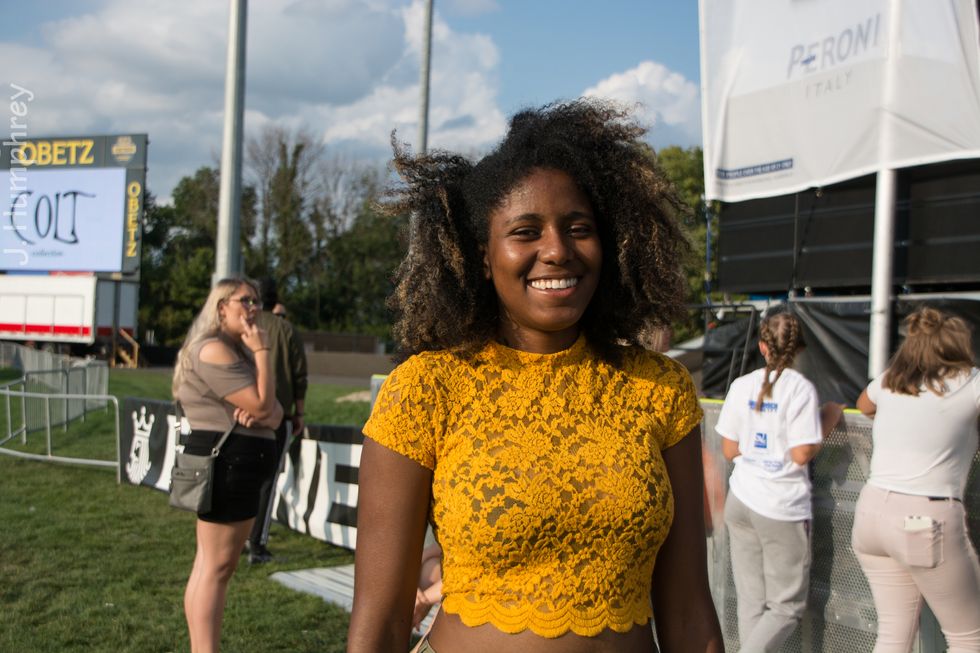 One encounter I had with a festival goer was with a young woman named Ayanna (pictured above) who mentioned she was there primarily to see Cobi. She was kind enough to do a brief interview with me.
Me: How did you find out about Cobi?
Ayanna: It was on Soundcloud, maybe a year or two ago.
Me: So you've been a fan of his for awhile.
Ayanna: One song, not gonna lie. Not gonna play like I know everything, but it was one song, and he was amazing.
Me: *after she mentioned not seeing him live before* This must have been really great for you.
Ayanna: It was amazing. His energy, the way he like stared out and made eye contact with the crowd, his guitar solos...He was amazing.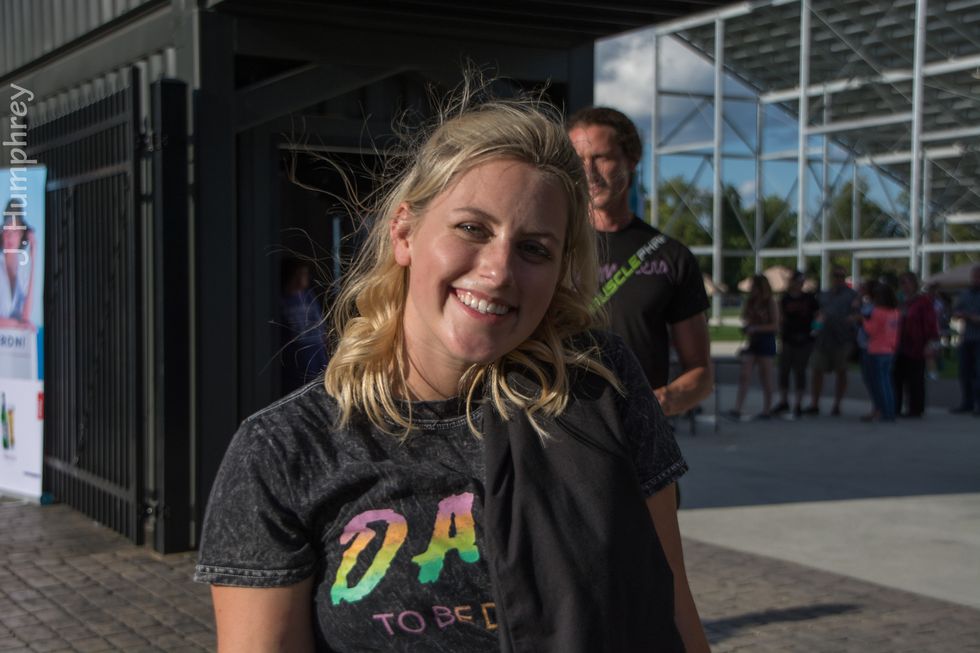 Another attendee I met was Kelly Williams (pictured above) after Zøya's set. She was the party of the audience, cheering and dancing. Zøya, who was already excited about playing, smiled and thanked Kelly for her enthusiasm. During a couple points during the set and after, Kelly said she just loved live music.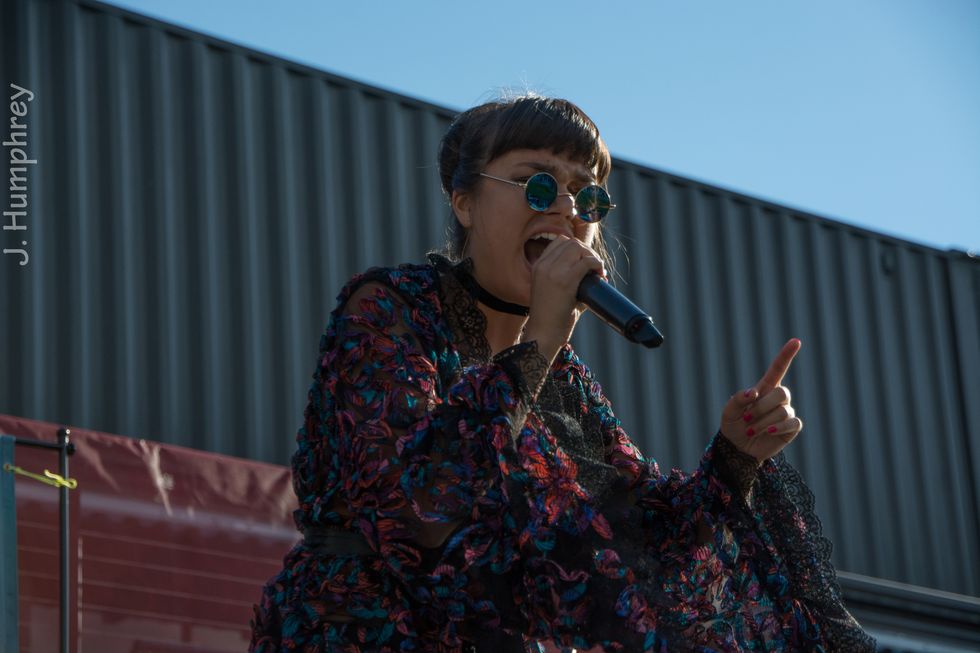 Speaking of, Zøya was one of my favorite performances from the festival. She gave a performance that showcased her talent and was full of life and passion. She spoke openly and genuinely about why some of her songs were written. Afterwards, she encouraged everyone to meet and chat with her by her merchandise table where she thanked everyone individually for taking time to listen to her set.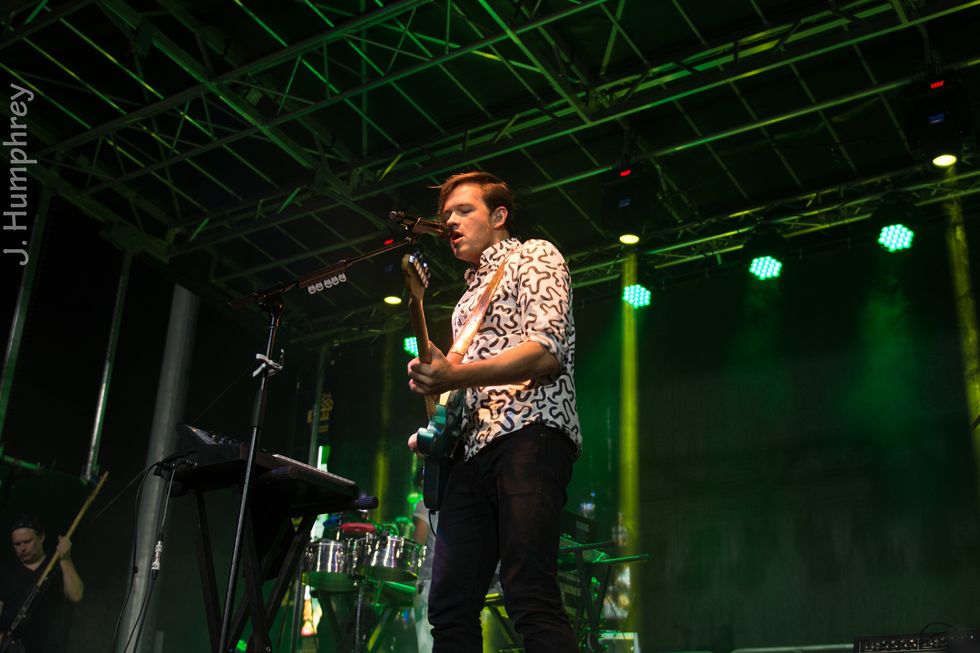 My top performance was undoubtedly St. Lucia. I was already a fan of their music, but hearing them live was absolutely astounding. Their music was meant to be heard live. I loved the energy of the crowd, and the energy of the group. During one song, Jean-Philip Grobler (lead vocalist, pictured above) sang almost an entire song in the crowd. He also ran along the barricade high-fiving the crowd up front. One girl (maybe 10 or 11) jumped up and down with excitement when she was one of the people who received a high five. Everyone was singing and having a good time. I'd see St. Lucia again in a heartbeat.
I didn't catch a lot of the fashion. To be honest, I don't care about fashion, so I'm not the best person to review a fashion show. I always thought the clothes models wear on the runway are often bizarre (I have since learned some reasoning behind it). However, what I did like about some of the lines I saw at the festival was that a vast majority of the outfits were surprisingly tame. The colors the designers used worked well together. Many of them also had designs with interesting but not over the top styles. I probably won't take time to look up more of their work, but I could appreciate what I saw at the festival.
Overall, I had a great time at the festival. I took hundreds of photos, and was able to experience something I always envied other photographers for. I loved hearing so many talented performers live and discovering some new music in the process. I talked to other attendees, and a couple of them remembered me from the first day. I met and talked with other photographers, who were most definitely far above my level, but were friendly to talk with, and never acted holier than thou in the pit. I even ran into one I met at a previous show. This year's Fashion Meets Music Festival was my first, so I have no point of reference to prior festivals. If you appreciate live music and find yourself in or near Columbus, the festival is certainly worth looking into.