Heartbreak was the impetus to me writing poems and music in the first place.~ Jill Scott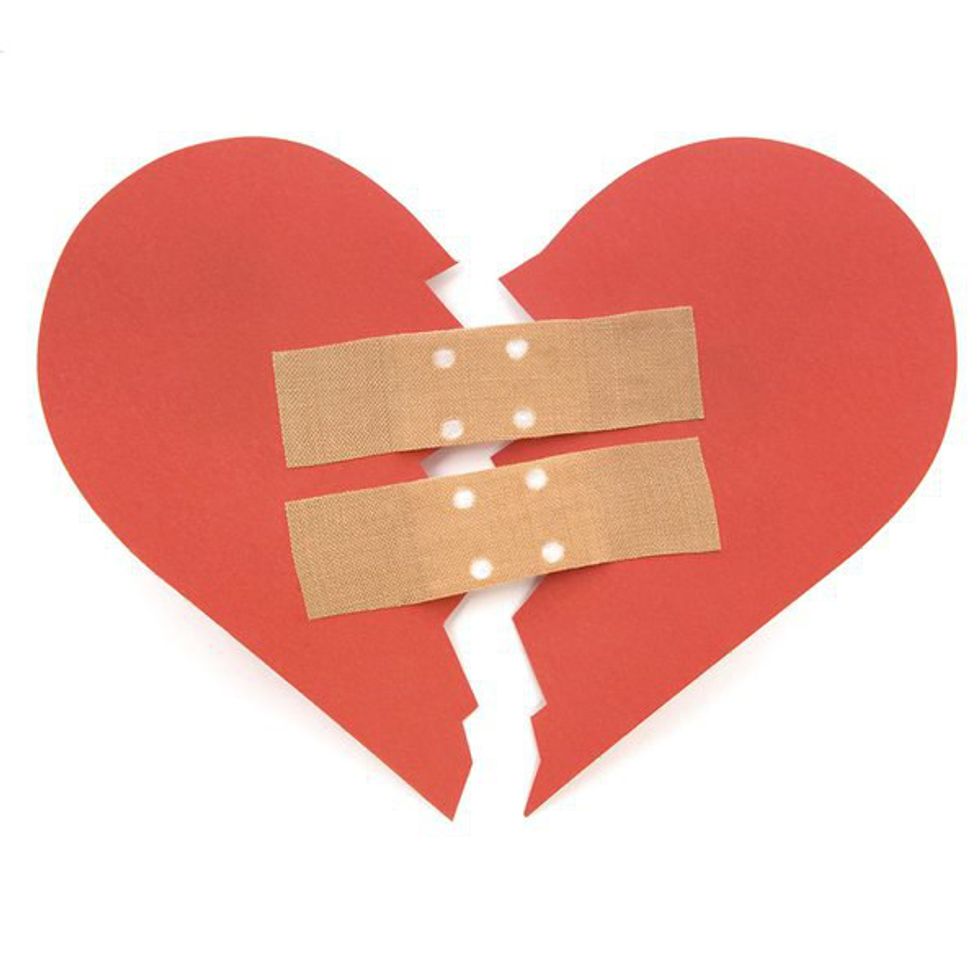 Have you ever wondered what correlation there is between music and heartbreak? I think wondering is a much more strenuous effort when it is obviously true that not only does music has a connection to heartbreak, it's more like a chemistry because heartbreak is more like a feeling.
Heartbreak is an experience that forces out a human response through a rush of feelings which are always very painful leaving one depressed, emotionally disorganized, broken and could be highly traumatic. We all respond to heartbreaks differently as much as we all have been through one heartbreak or the other. For some, their first experience happened as a teenager while for others at a much more advanced age. Still, one thing that seemed to be very common to all reactions is music.
Need I say that heartbreak is a no respecter of age and persons and yea, women go through the emotional moments and also feel it more than the men. Sometimes we go from that sweet little puppy to being withdrawn, burst to tears like a little baby who had her last meal stolen, lock ourselves up for days, sometimes eat and eat till the mouth gets tired of chewing or listen to songs tirelessly.
The beautiful thing about having all those experiences is that as we moved from that adolescent and onset of our adult stage into adulthood proper, our reactions begin to change and we become more mature in our responses to it.
Why not take a little walk back to the memory lane of our musical reactions to heartbreak as a teenager or as a first time lover; the first love syndrome.
1. The Fresh Stage: This is the stage where we cry our hearts out the most and put those songs on repeat and you just continue to cry and cry and if we were lucky enough to know the lyrics, we sing after. For some, they naturally pick up the lyrics after constant listening. Some of the songs are Whitney Houston's 'Where Do Broken Hearts Go?' Leann Rimes' How Do I Live, Toni Braxton's Un-break My Heart, Jordin Sparks No Air, Brandy's Have You Ever.
2. The Few Weeks Later Stage: At this stage, we find the strength to rise up from our bed, end all the pity-party show, trying to move on, probably throw some shade and cryptic posts which are mostly lyrics from those songs being listened to at that stage and some of them are Celine Dion's My Heart Will Go On, JLO's I'm Gonna Be Alright, Billy Idol's Dancing With Myself or Gloria Gaynor's I Will Survive.
3. The Moving-on Stage: This is the stage where we try to convince ourselves that we don't give a damn about the guy. At this stage we convinced ourselves we no longer care what he does or doesn't do. We try to fake happy, stash all those memories and maybe try to do something new, give a new guy attention, go petty in a way with the intention of hurting him and letting him feel like his loss. . . So we listen to songs like Beyonce's Single Ladies, Irreplaceable, Christina Perri's Jar of Hearts, Cee Lo Green's Forget, Jojo's Too Little Too Late most often than not on our Ipods, phone etc.

4. The Moved-On Stage: At this point, we try faking nothing. We accept all and become resolute with looking forward and not looking back while we try to work through the heartbreak and trust issues and all these songs don't tend to come with so much emotion when we listen to them like it used to at the first three stages. Songs like Destiny Child's Survivor, Beyonce's Best Thing I Never Had tends to come to mind.
The songs and more have been discovered to have a way of helping through the heartbreak phases and as emotional as they could be most times, the lyrics do have a way of not only relating with the pain but also helping to relieve the emotional tension.
What are the songs you remembered listening to as a teenager experience heartbreaks?