Heartache sucks. We've all been there.
Luckily, music is one of the things that helps me through some of these tough times. So if you've lost hope in boys, yourself, or just love in general, here are 19 country songs (as defined by the music industry, so don't @ me) that will help you get over that f*ckboy and make you believe in love again.
1. Waitin' On A Woman - Brad Paisley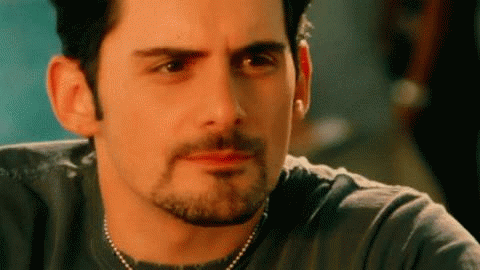 I remember listening to this song in middle school and dreaming of the day I got myself a man like Brad Paisley. (I'm still dreaming by the way. Where he at?)
2. Show You Off - Dan + Shay
Before their newest track, "Tequila," Dan + Shay used to fly under the radar a lot. So we're throwin' it back a little for the OG fans, but it's definitely meant for this list regardless. If you haven't heard it yet, add it to your playlist ASAP.
3. A Woman Like You - Lee Brice
If this song doesn't give you the feels, then I really don't know how to help you out of your funk.
4. Eyes On You - Chase Rice
Freshman year of college, I jammed to Chase Rice's first album every single day on my mile walk to class. It's no surprise he's continued to put out songs that stay on repeat.
5. Wanted - Hunter Hayes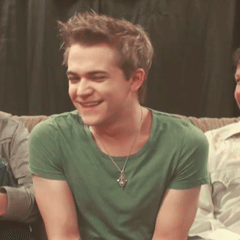 A CLASSIC. If you haven't heard this song, you've been living under a rock, I swear. Hunter Hayes had every girl SWOONING in middle and high school, OK? And you're lying to yourself if you think otherwise.
6. Look At You - Seth Ennis
New artist to watch! Seth Ennis is making moves in the country genre, and this is a good one to add to your playlist.
7. Marry Me - Thomas Rhett

Ugh. You already knew I had to include at least one T-Rhett song on here. I'm not sorry about it.
8. Tim McGraw - Taylor Swift
Throwin' it back to the old T-Swift! I loved this song when I was in middle school, and best believe I still do. I always wanted to know if my crush thought of me when hearing a certain song or driving past a certain place. (And honestly, I still do.)
9. Stay - Florida Georgia Line

Two summers ago, I spent an entire day and night scream-singing this song at the top of my lungs with one of my best friends on our way to and from an FGL concert almost 2 hours away. This one tugs at the heartstrings, so be careful.
10. In Case You Didn't Know - Brett Young
While I usually gravitate towards a song with a beat, when I'm feelin' down, sometimes a slow track is just what I need. Give this one a shot. It'll remind you there are some good guys out there.
11. Head Over Boots - Jon Pardi
Oh, Jon Pardi. How could I not include this track on the list? It's never a song that's on my everyday playlist, but when it comes on, best believe I'm singing along.
12. Nothin' Like You - Dan + Shay

Another Dan + Shay classic that I just had to include. Super catchy, and the lyrics are too cute.
13. Our Song - Taylor Swift
When I was in 8th grade, I slow danced with my crush to this song, and high key, I wanted it to be our song (because how cute would that have been?).
14. Just Wanna Love You - Hudson Moore
Another catchy, upbeat jam to get you out of your post-heartache slump. This one will have you feelin' all warm and fuzzy in no time.
15. All On Me - Devin Dawson
This song has been on the charts for awhile, but obviously for good reason. The lyrics are adorable, so if for some reason you haven't had a chance to listen, what are you doing?
16. All-American Girl - Carrie Underwood

I actually forgot this song existed until I thought long and hard about which Carrie track I wanted to include. Is this not the most adorable song? The storyline is precious and I get the feels every time.
17. Die A Happy Man - Thomas Rhett
Remember earlier when I said I had to include at least one T-Rhett? Yeah, this track is why I couldn't stop at just one.
18. I'm Comin' Over - Chris Young
Another jam that's been on the charts for a bit. Super catchy and can easily be added to any car jams playlist. Although, I don't recommend running any red lights like Chris. (Ha. I'm hilarious.)
19. Already Callin' You Mine - Parmalee
Also forgot this song existed, but when I was scanning through the archives of all my country playlists, I was reminded of this one. Definitely worth listening to.
F*ckboys will be f*ckboys. Don't let them affect the way you think about or strive for love. Heartache might seem inevitable right now, but let these songs remind you that love does in fact exist.