Being on MTV's TRL for one night...
Election season is here. People are voicing their opinions left and right on all forms of social media. Donald Trump and Hillary Clinton have had their share of the spotlight, but it was time for new voters and the younger generation to take a stance.
Before all the 'Lights! Cameras! Action!", MTV Casting had tweeted out that they were looking for individuals 18 and older to take part in MTV's TRL (Total Registration Live), similar to the old-school TRL, Total Request Live, but this time it was voting style.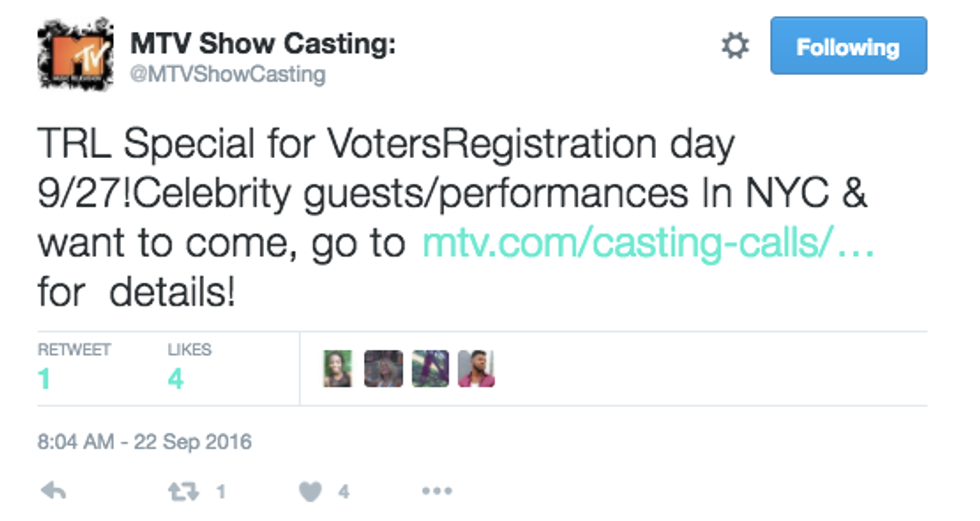 I had sent them an email regarding my interest in the show and they responded after 2 days!
Before officially casting me to be a part of the show, they asked me a few questions: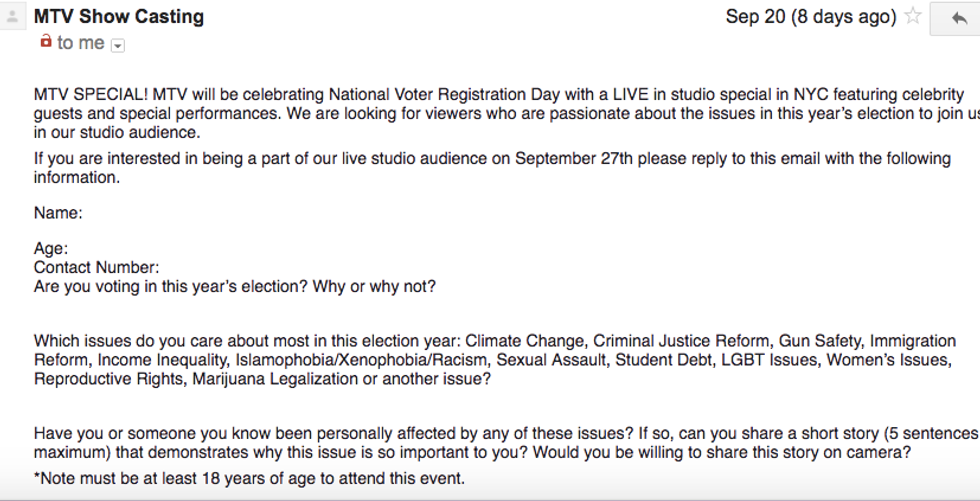 I responded truthfully to the email, letting them know that I AM WITH HER. All the issues above are important to myself and others, but I specially noted that Women's Issues and Gun Safety were two of my biggest concerns as I have kept track of the election.
Well, let me tell you, my email to must have hit a note with casting directors in some way because I got picked! It wasn't right away of course, but it was something to get excited about! I mean there must have been dozens of entries and to be one of 60 people that were picked is certainly a joyful accomplishment.

As it reads above, we met in front of the Viacom entrance in Time Square, to be escorted up to the ORIGINAL TRL STUDIO. Yes people! The one in the middle of TIme Square where artists such as Eminem, Britney Spears, and Beyonce have performed!
Pause for one moment... I would like to state that MTV is very strict about cell phones. They had us check our bags in before entering the studio, and ensured that everyone's phone was checked in. You heard that right, no phones got through into the studio!
We were ushered in, about 10-15 people at a time. I was the first in line and was seated front row to the right of the stage! Unfortunately for me that meant that I was barely seen on air, but I had a few moments where I was put in ;)
One of them was when Ty Dolla $ign performed his song, "Zaddy":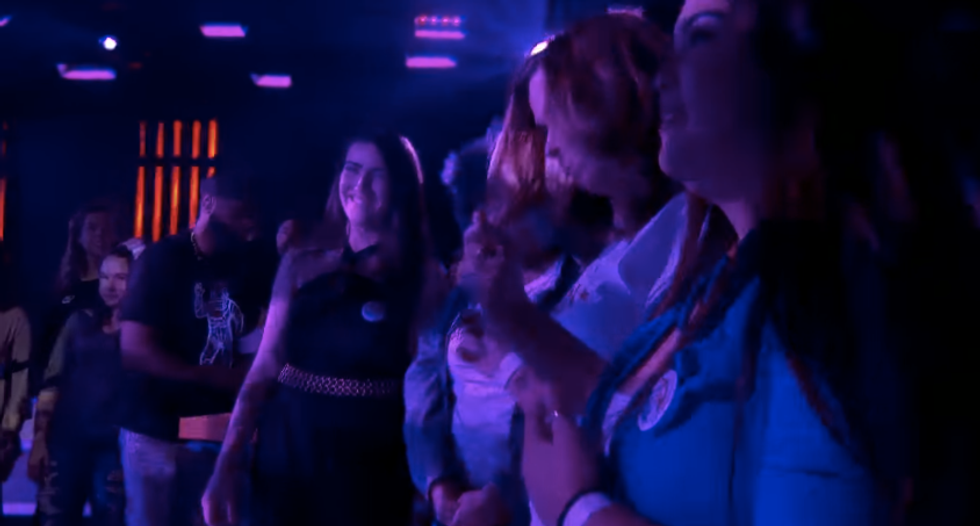 I am picture on the far Right in the blue blouse.
---
The experience was riveting.
Besides the appearances from Kendall Jenner, Ty Dolla $ign, Common, and many more, there were young individuals, around the college age group that have and are influencing teens and young adults to vote.
One of the people I was most inspired about was Larissa Martinez.
Don't think you know her? Well unless you weren't on social media during this past summer, let me catch you up with a quick video:
https://www.youtube.com/watch?v=b5ILAr_wlf8

Her story brought up a perspective that most people do not see. A young illegal immigrant that was able to push through the stereotypes of being undocumented and succeed in her own way. With a full scholarship to Yale University, and 4.0GPA upon graduating high school, Larissa Martinez is an individual