1. Adventureland
This little known coming of age and romance film is a perfect reflection of everything that could happen over the summer for a broke, hopefully student. With an ensemble cast, this underrated gem has Jessie Eisenberg as its lead – a young, recent college grad who's working at an amusement park over the summer while also trying to pursue his big plans of visiting Europe and a graduate career in Journalism. At the amusement park, he meets and falls deeply in love with Kristen Stewart's character – Emily Lewin. This film has it all: drama, romance, coming of age, and of course it delves into the plight of a hopeful romantic and a broke college grad. Also, there's Ryan Reynolds in a minor role!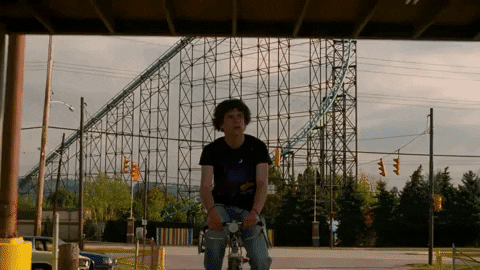 2. Dazed and Confused
Perhaps not a movie about college students, Dazed and Confused follows the trippy antics of a few high schoolers and some high school graduates on their last day of school in 1976. The movie, which is perhaps best remembered for having an all-star cast (way before any of the actors hit their big breaks), is a coming-of-age film full of '70s nostalgia and with a kicking rock n' roll soundtrack. Matthew McConaughey's iconic "Alright, alright, alright" was birthed in 1993 thanks to this now classic film. Some of the (now) big actors who appear in the movie? Ben Affleck, Milla Jovovich, Matthew McConaughey, Parker Posey, Adam Goldberg, just to name a few.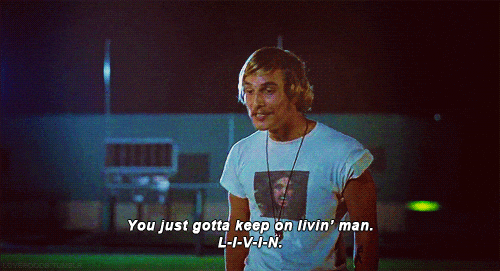 3. The Parent Trap
I'm sure I'm not the only one who remembers seeing this classic growing up. However, revisiting this film after years and years not only has a beautiful nostalgia to it, there's also the fact that it is an absolute summer classic and you can probably appreciate in a different way now. With a classic happy ending and lots of summer vibes, this is THE film of your childhood to revisit to get you pumped for summer!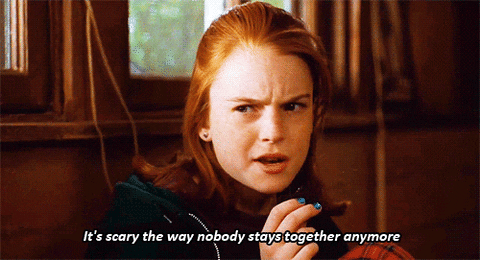 4. The Florida Project

Perhaps not as feel-good as every other movie on the list, The Florida Project is a movie about a little girl named Moonee, who spends her summer days unsupervised at a motel in Kissimmee, Florida where she lives and is constantly causing mischief. The story, which delves deep into the lives of Moonee and her mom, is one of hope and has a liberating, Disney World-filled ending. The film, which garnered critical acclaim and was released just last year, is available to stream on Prime.

5. Dirty Dancing
There's nothing like pairing up summer romance, a hot, young Patrick Schwayze and some dance moves. Dirty Dancing, the crown jewel of dance films has become iconic for it's soundtrack and the passionate romance between Baby and her dance instructor Johnny, who enlists her as his new partner one boring summer when she's away on a resort in Catskills with her parents. Immersing "Baby" into a world of liberating dance moves and in true coming-of-age fashion, the movie doesn't disappoint. With everything from plot twists to '60s nostalgia this classic is a must for any summer night.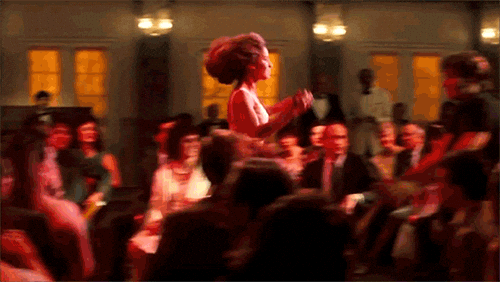 6. Stand by Me
Stand by Me tells the story of four middle-school aged boys who spend one of their summer days trying to find the body of a murdered local. Albeit they don't quite to do that, what does happen is that the boys share the bonding experience of a lifetime. From throwing themselves into a marsh infested with leeches (yes, it turned out to be a very bad but hilarious idea) to running into a mean old junk man and spending the night alone in the woods – the four young Oregonians face a sea of challenges and ultimately have a life-defining, unforgettable encounter toward the end of their long journey. Perhaps best known for featuring the forever young River Phoenix and for being one of the best book-to-big screen Stephen King productions, Stand by Me is a true '80s summer must-watch.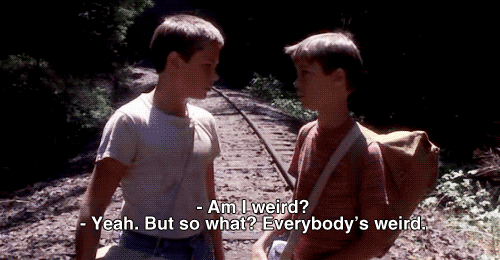 From Your Site Articles
Related Articles Around the Web