Am I one of the few who obsessed over Chandler and Monica rather than Ross and Rachel?! Here are 10 reasons why Mondler were the best couple on F.R.I.E.N.D.S.
1) Chandler and Monica were friends first.
They say marry your best friend, and in this case they both did. I feel like leading up to them becoming an actual couple, their friendship was the strongest since the first episode. *besides his bromance with Joey*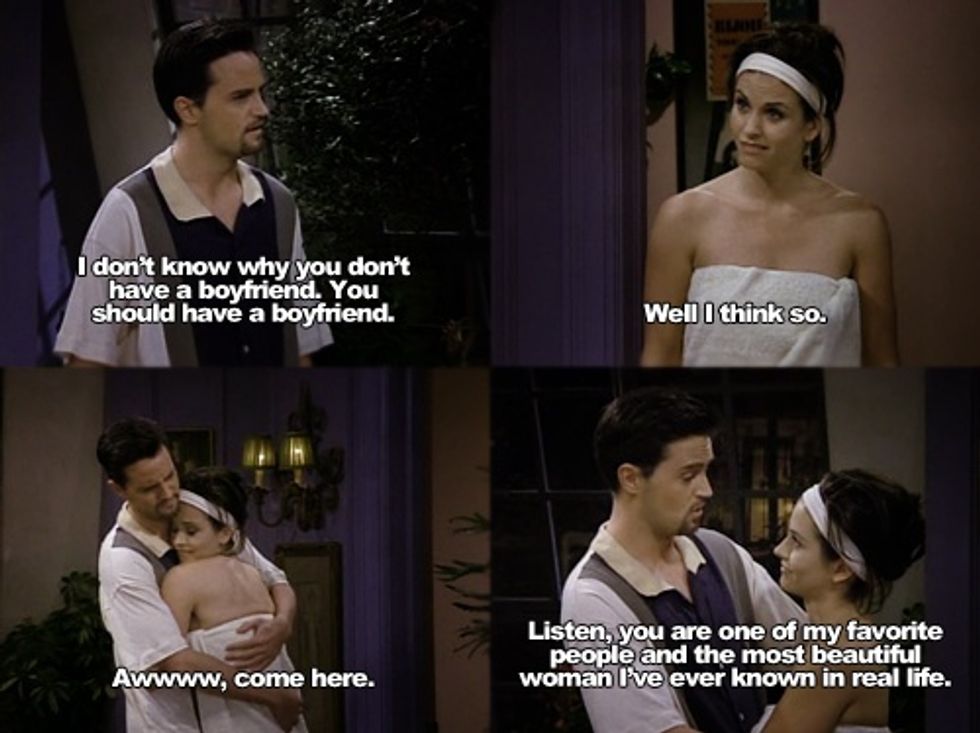 2) The Look
But where can I find someone to look at me this way (and mean it) the way they both looked at each other?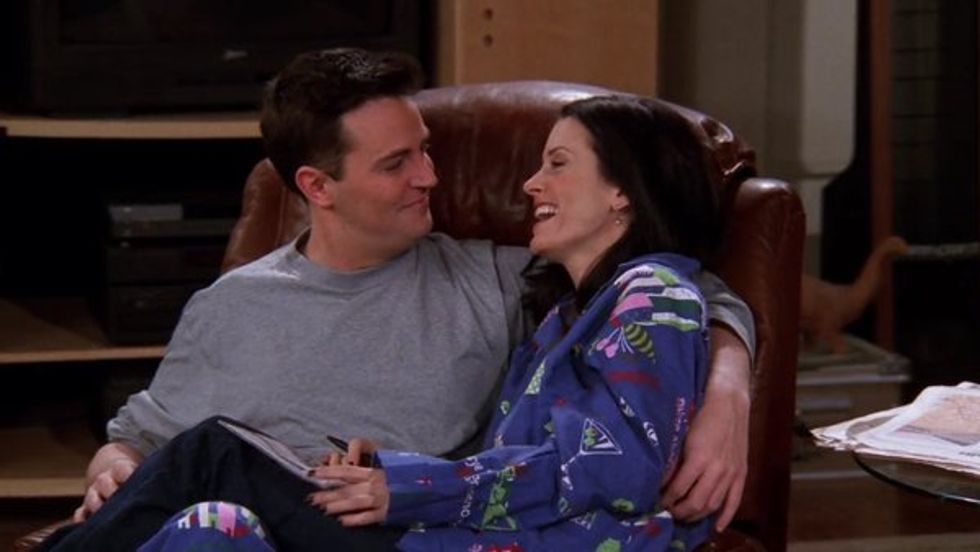 3) He never tried to change her or vice versa
Monica's a neat freak, obsessive, and sometimes shrill. Chandler's so awkward, and tells a lot of jokes. Never once have they tried to change these things about one another.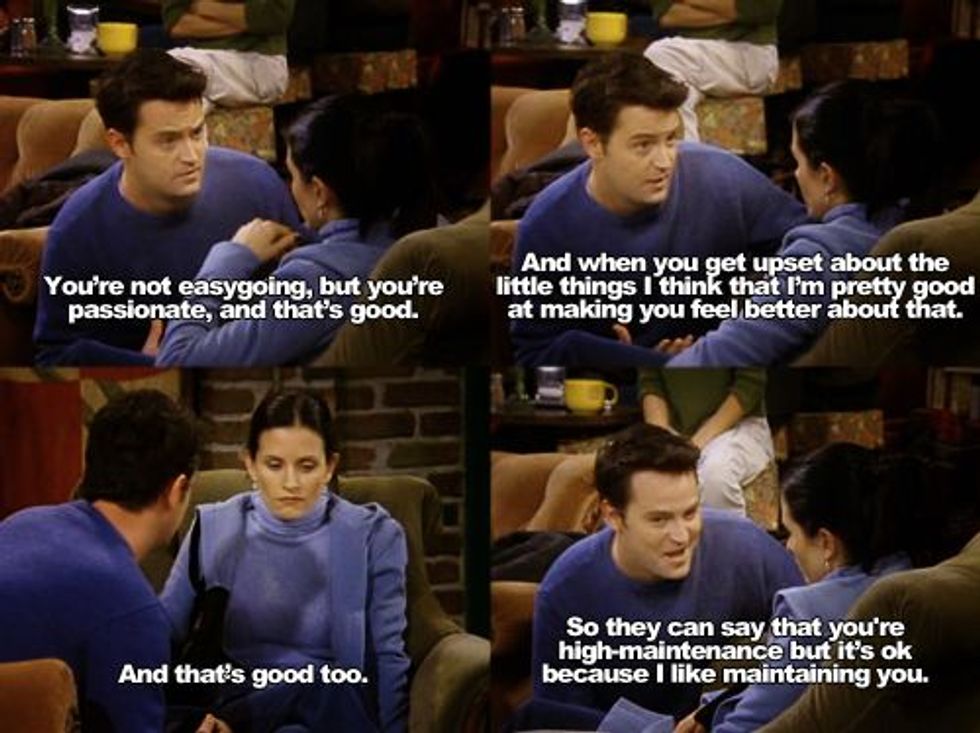 4) Moncia told him to peruse his dreams
Remember when Chandler had to move to Texas for his job, but then quits and comes home from Christmas? He almost went back to that job, but Mon told him otherwise.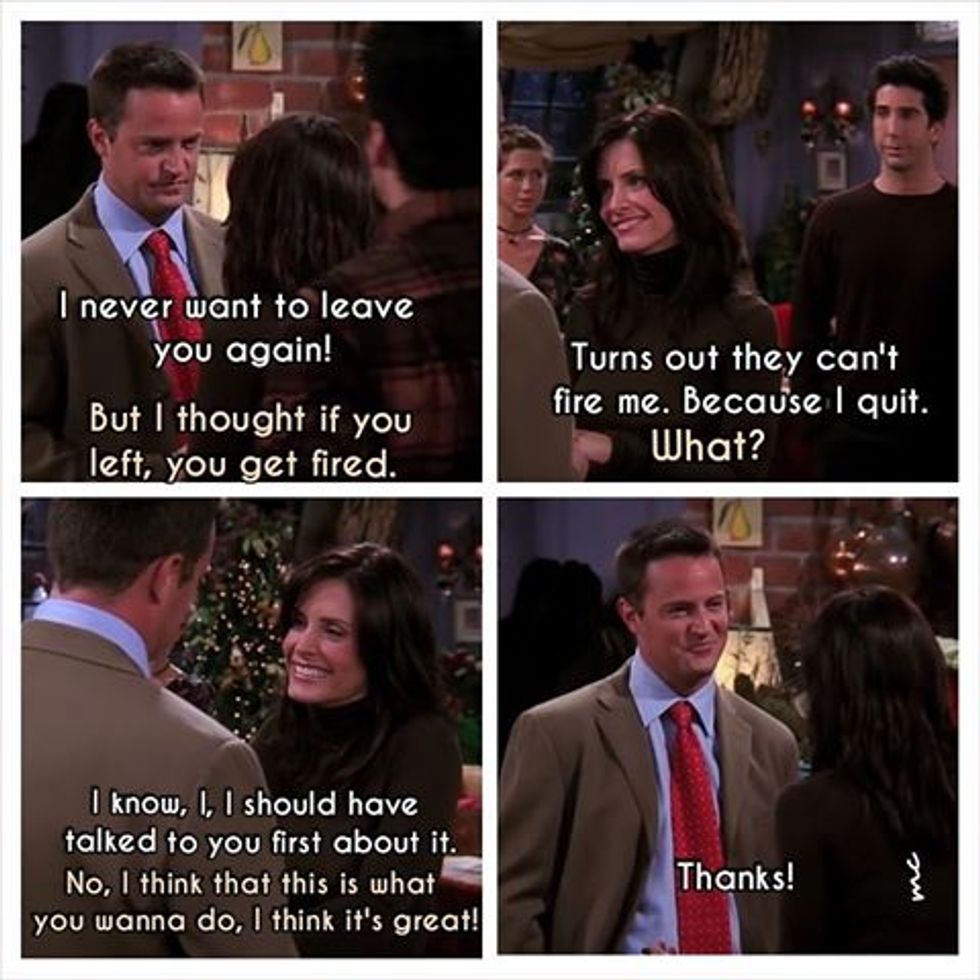 5) They were a team
They were there for each other for the ups and downs, highs and lows. They never quit on each other.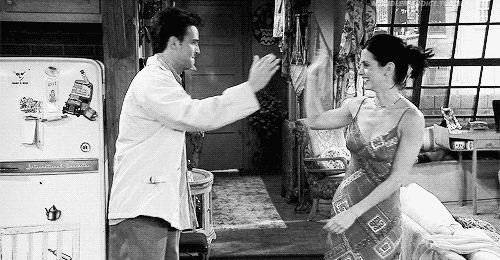 6) There was never any BS with them
Neither one of them had very great relationships, other than Mon with Richard, with that said I believe this made them more comfortable-ish telling each other how they feel about things. (I say 'ish, ya know because Chandler is an awkward taco)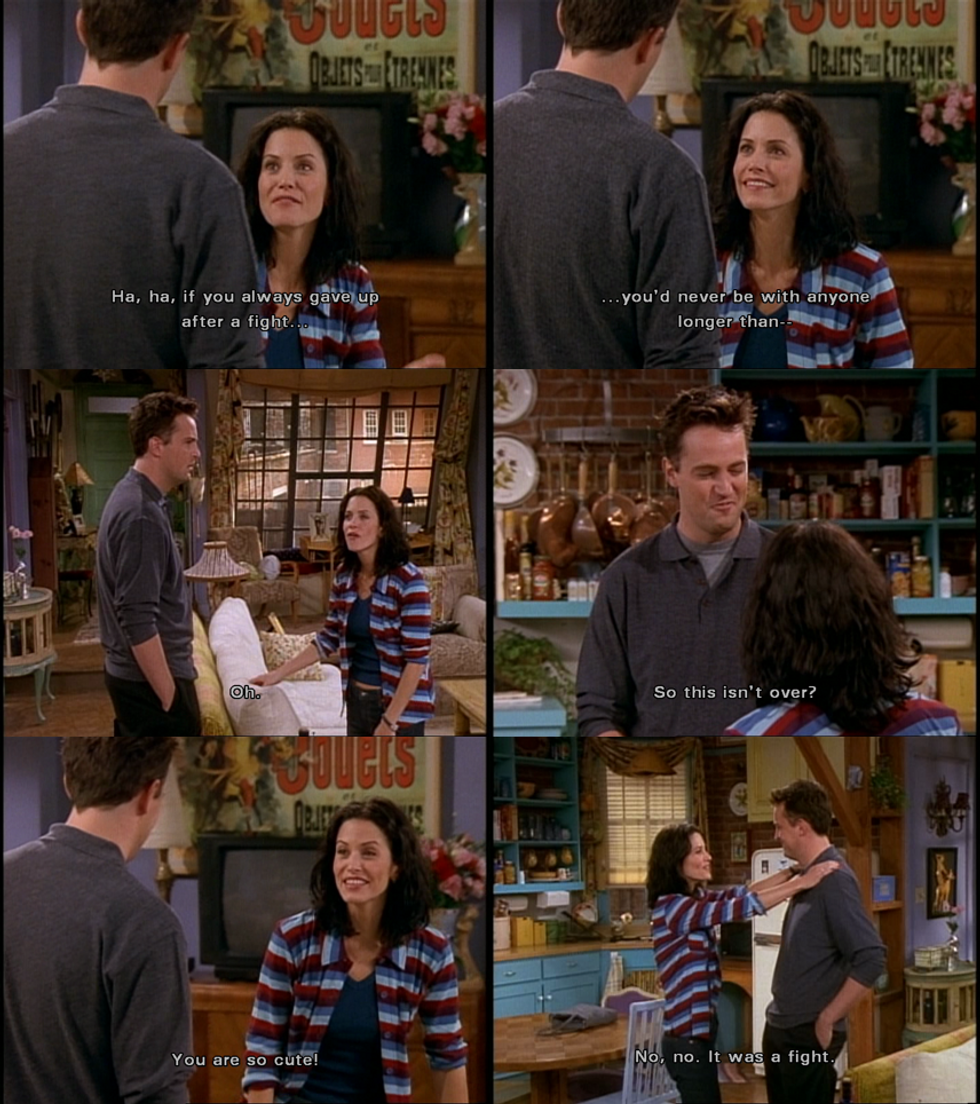 7) He made her laugh
"Hi, I'm Chandler, I make jokes when I'm uncomfortable."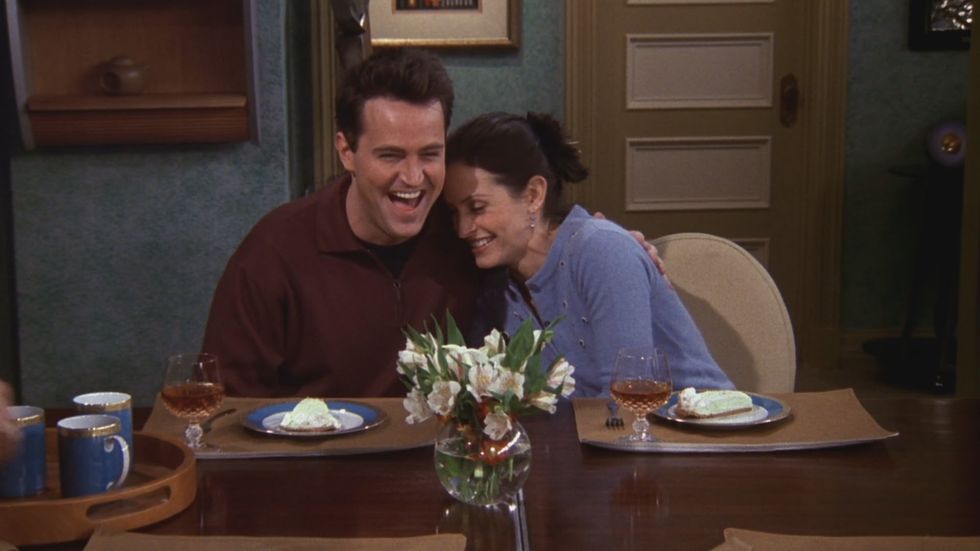 8) Compromise
They knew when to let things go and pick their battles.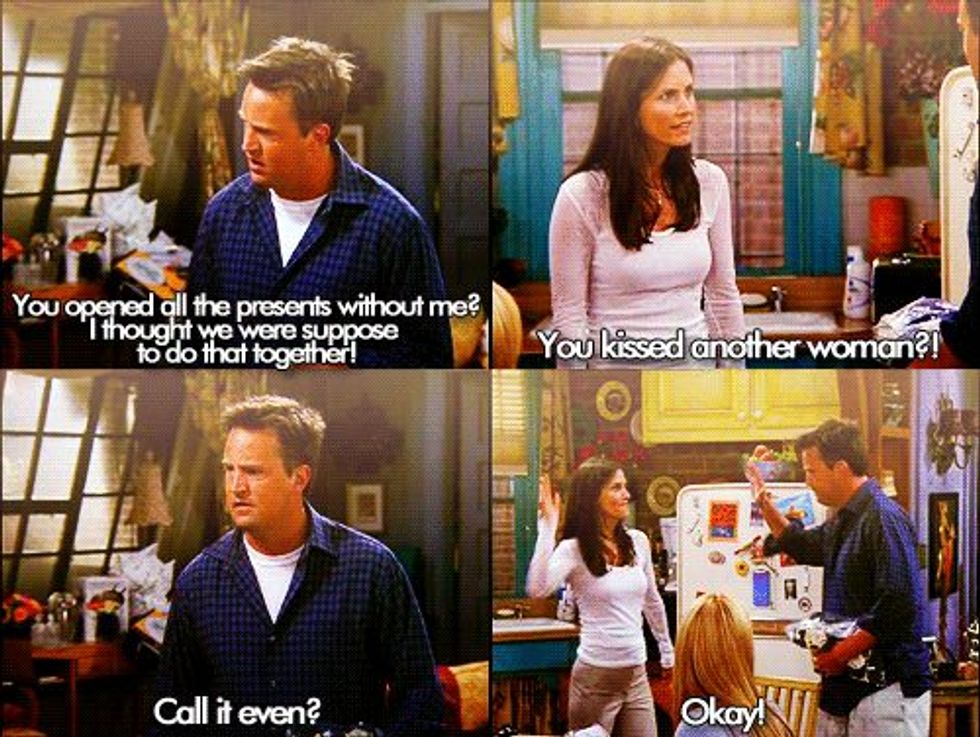 9) They were both dorks
Between Chandler being awkward about well... everything, and Monica being a neat freak, they're a perfect match.
"I'm hopeless and awkward and desperate for love!" - Chandler Bing
"Not just clean, *Monica* clean." - Monica Geller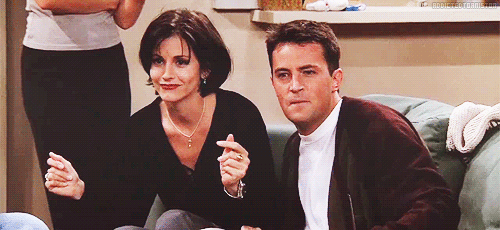 10) They are comfortable with each other, even before they got together
See, there's even a collage about it. The hugged, snuggled, and comforted each other during their friendship and throughout their relationship.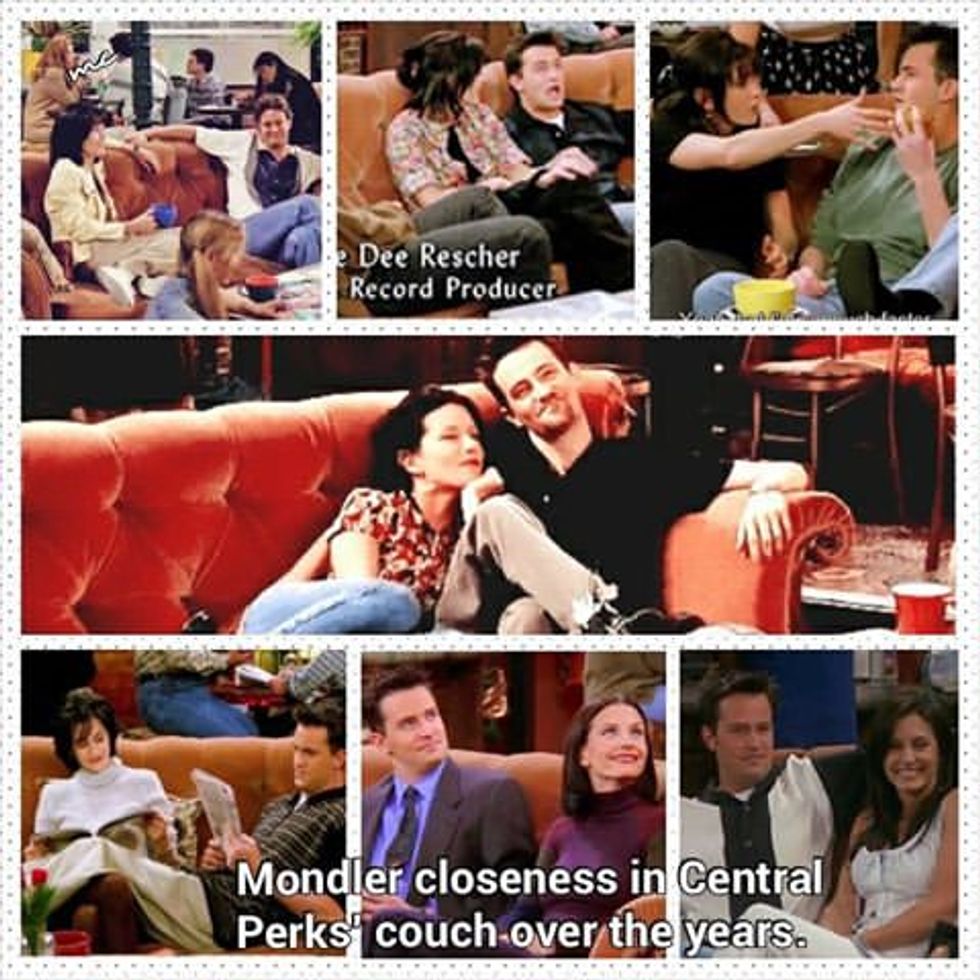 Where can I find a guy like Chandler to have a Chandler and Monica Bing relationship?