Whether you live in South Jersey or are simply a visitor the typical adventure to Ocean City, New Jersey will often include some amusement rides, an arcade game or two, unique boardwalk foods such as crab fries, caramel popcorn, ice cream, fudge, and salt water taffy. Each of these things create a sense of enjoyment and entertainment while on vacation or a usual trip to the boardwalk. But what would your visit be without one of the most important and sought after icons of a South Jersey vacation? Who doesn't like mini golf? Ocean City, New Jersey provides a variety of different courses from easy to hard to being perfect for a range of age groups from kids to adults theres a course for everyone! Below is a list of the best mini golf courses in Ocean City to try out on your next vacation or day trip to the famous resort destination!
---
9. OC Adventure Mini Golf
Location: Between 8th St. and Plymouth Pl. on Boardwalk
I rated this course as #9 simply because I found that it wasn't very popular among guests compared to other better known courses. It has an interesting tiki theme, which is unique to just this one course. This course is located in the center of the boardwalk which is surrounded by great food. Best thing about this course has to be that it is basically connected to the waterpark! Overall, medium difficulty.
8. Pirate Island
Location: 9th Street (Near 9th Street Bridge)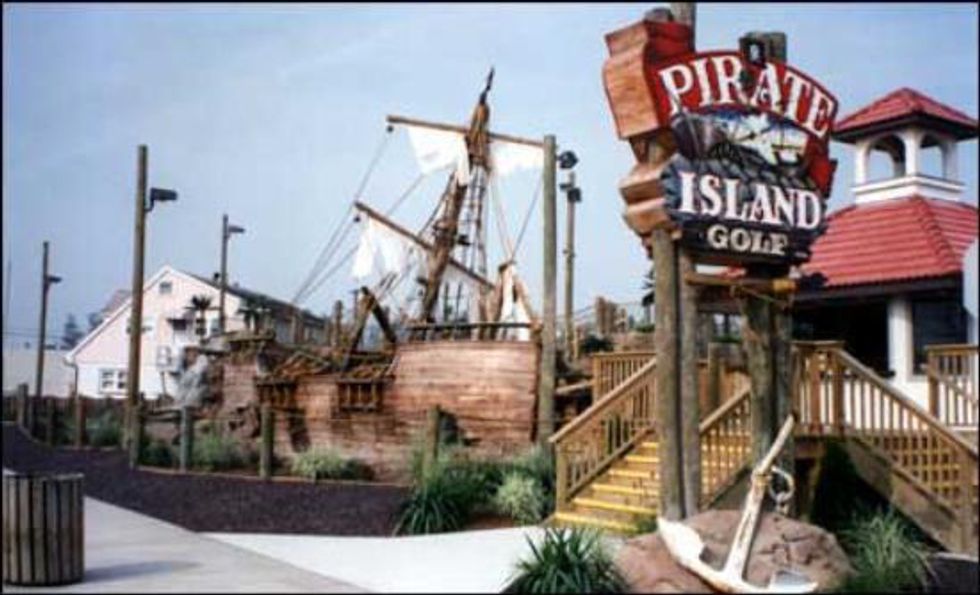 This course was rated #8 due to how expensive and out of the way it is compared to main attractions in Ocean City. The nice thing about this course is that they offer a discount if you play before 6pm, but $8.95 is extremely expensive for mini golf (thats with the discount, normally $9.95). Overall though, this course has a variety of good holes with medium difficulty but is just too far away and expensive for my taste.
7. Haunted Golf
Location: Between 8th and 9th St. on Boardwalk (Near Shrivers)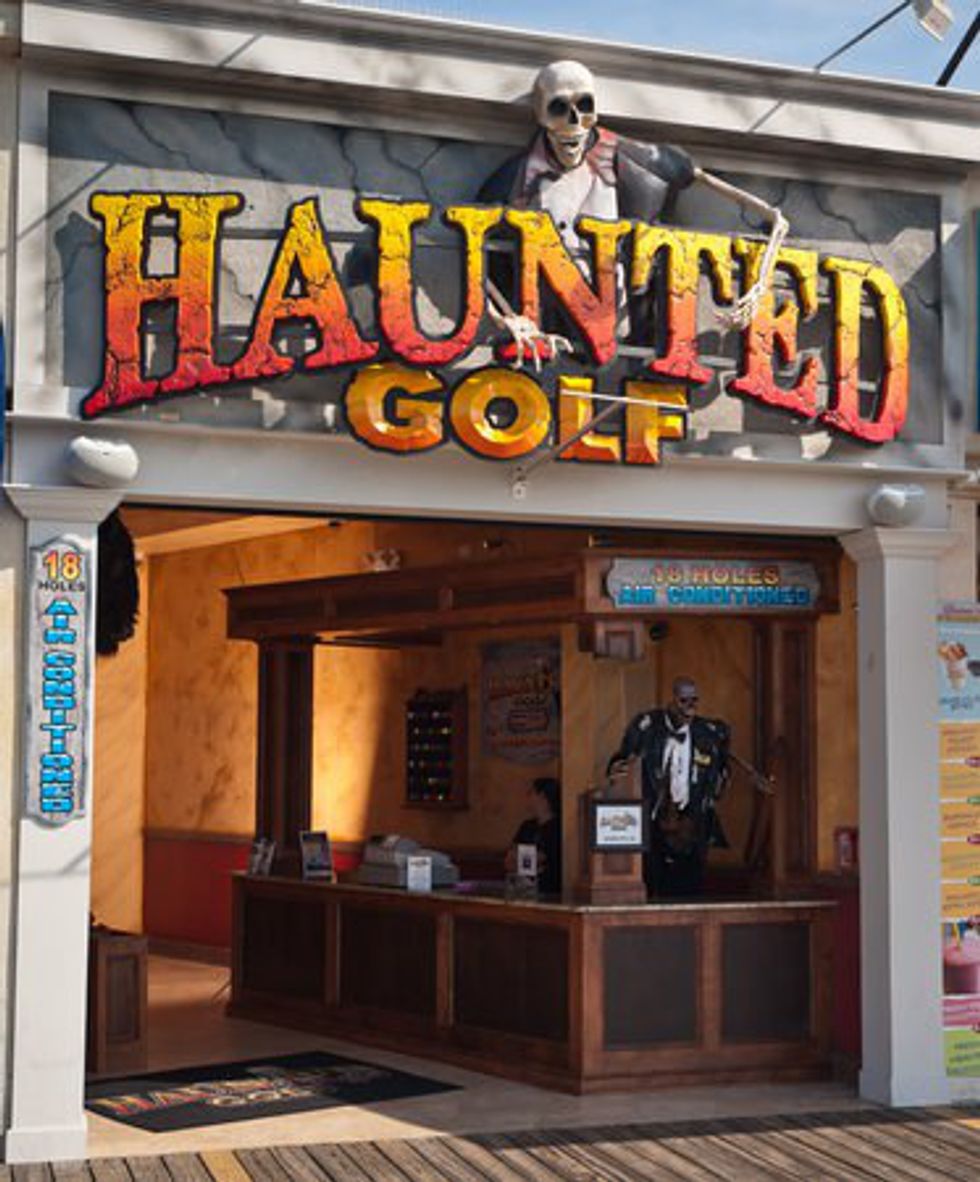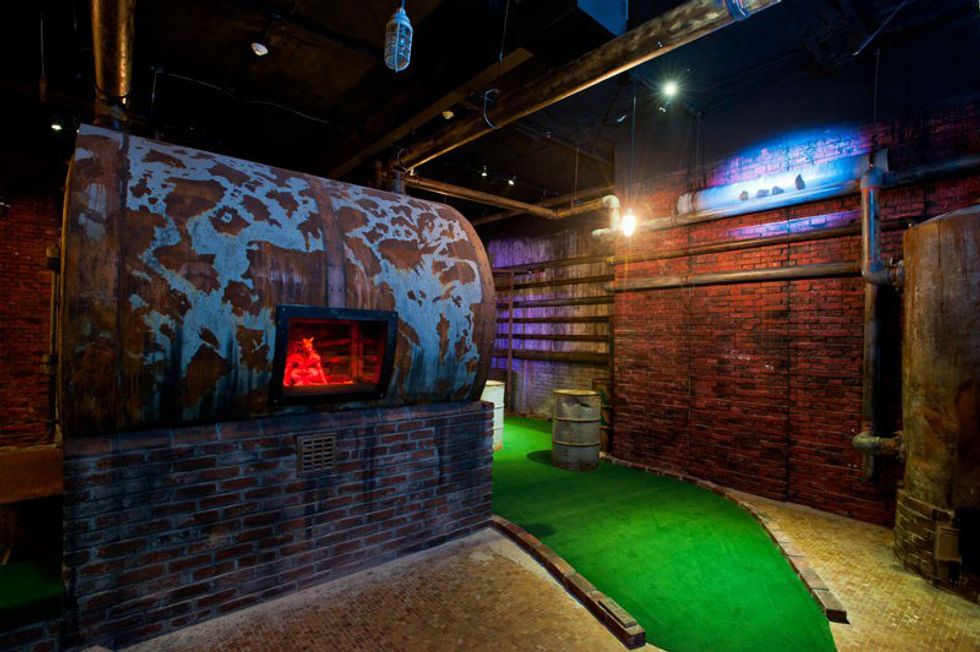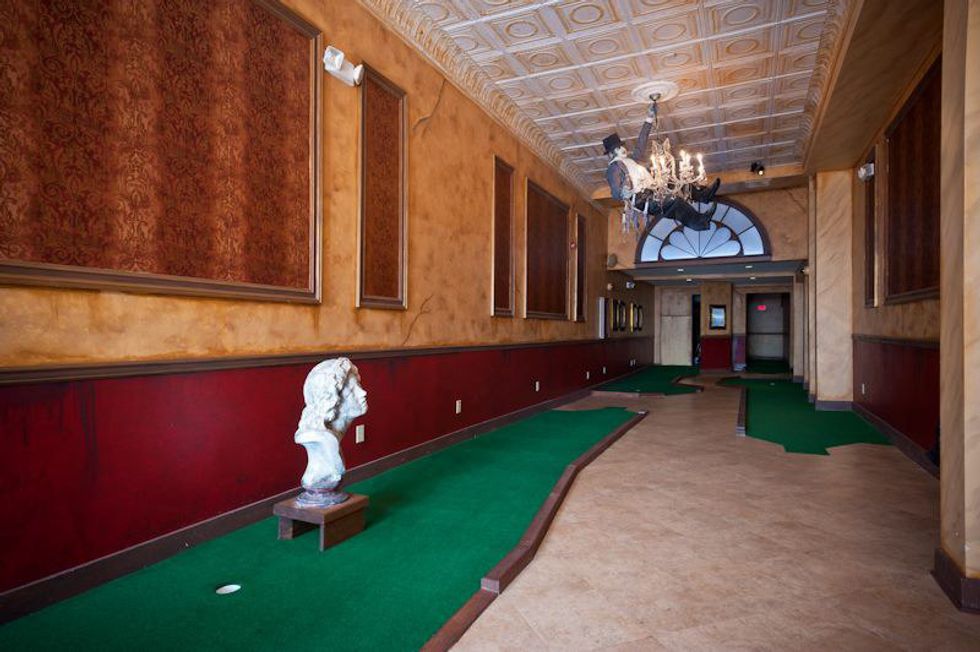 This mini golf course was placed in the middle of the pack just because it's good but not incredible. I love the fact that it is fully air conditioned, fully covered (perfect for rainy days), and open year round. It also offers awesome animatronics, large and interesting objects, and has an overall nice ambiance. This course is moderately priced with moderate difficulty.
6. Medieval Fantasy
Location: Between 13th and 14th St. on Boardwalk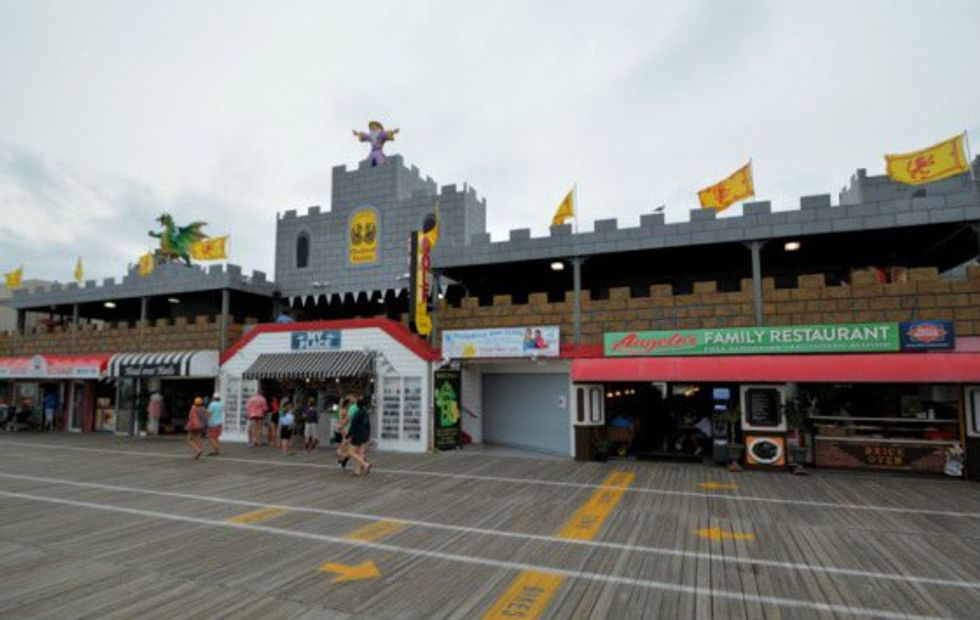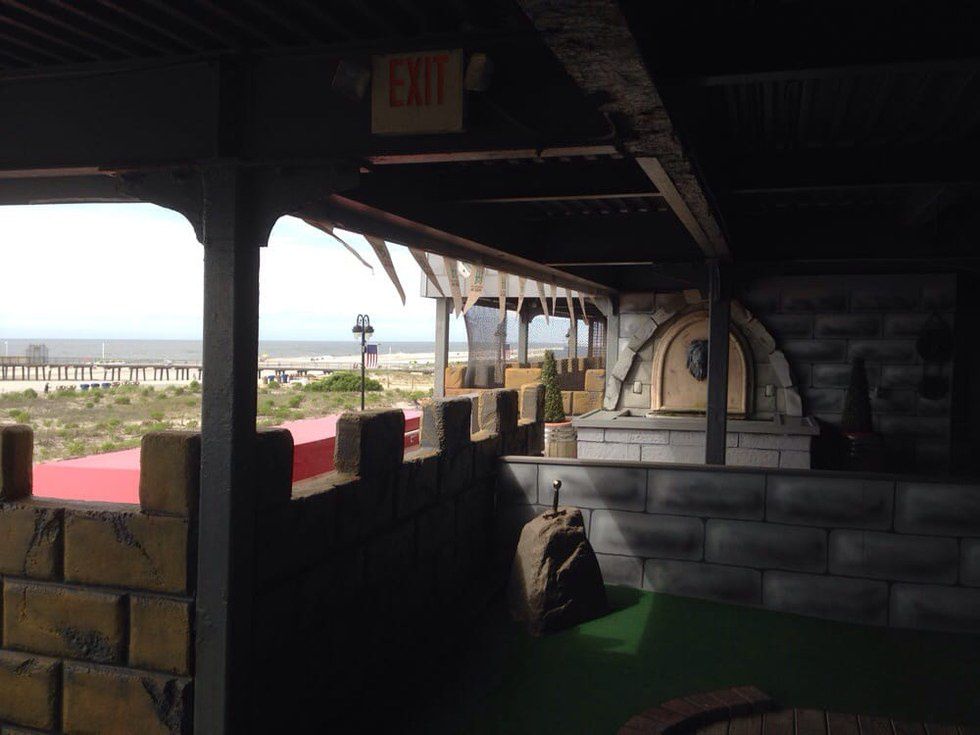 Needless to say this course is far away. Not quite as far away as Pirate Island but pretty far down on the boardwalk compared to others on this list. This course has pretty cool rooms and lighting, including 2 rooms lit with black lights and awesome glowing murals. This course is not too hard yet also not too easy making it perfect for couples. With the entire course indoors, it is perfect for a rainy day. The staff is very friendly and not too crowded making backups on the course uncommon. Be warned there are lots of steps getting to the second story golf course but it is well worth the workout! Plus if you bring your own/buy your own ball you get a discount when you play.
5. Goofy Golf
Location: Between 9th and 10th St. on Boardwalk (Near Manco & Manco's Pizza)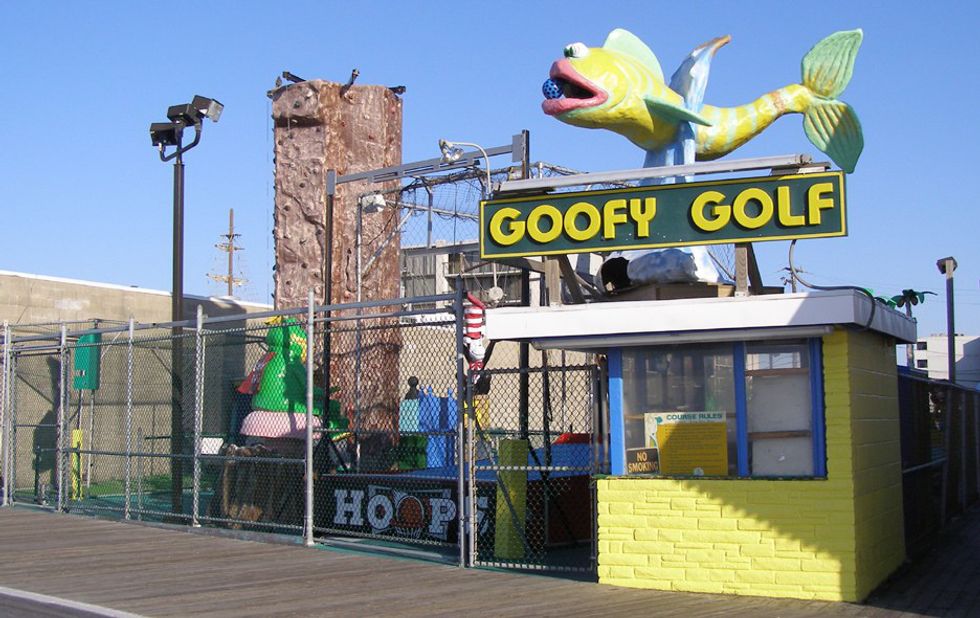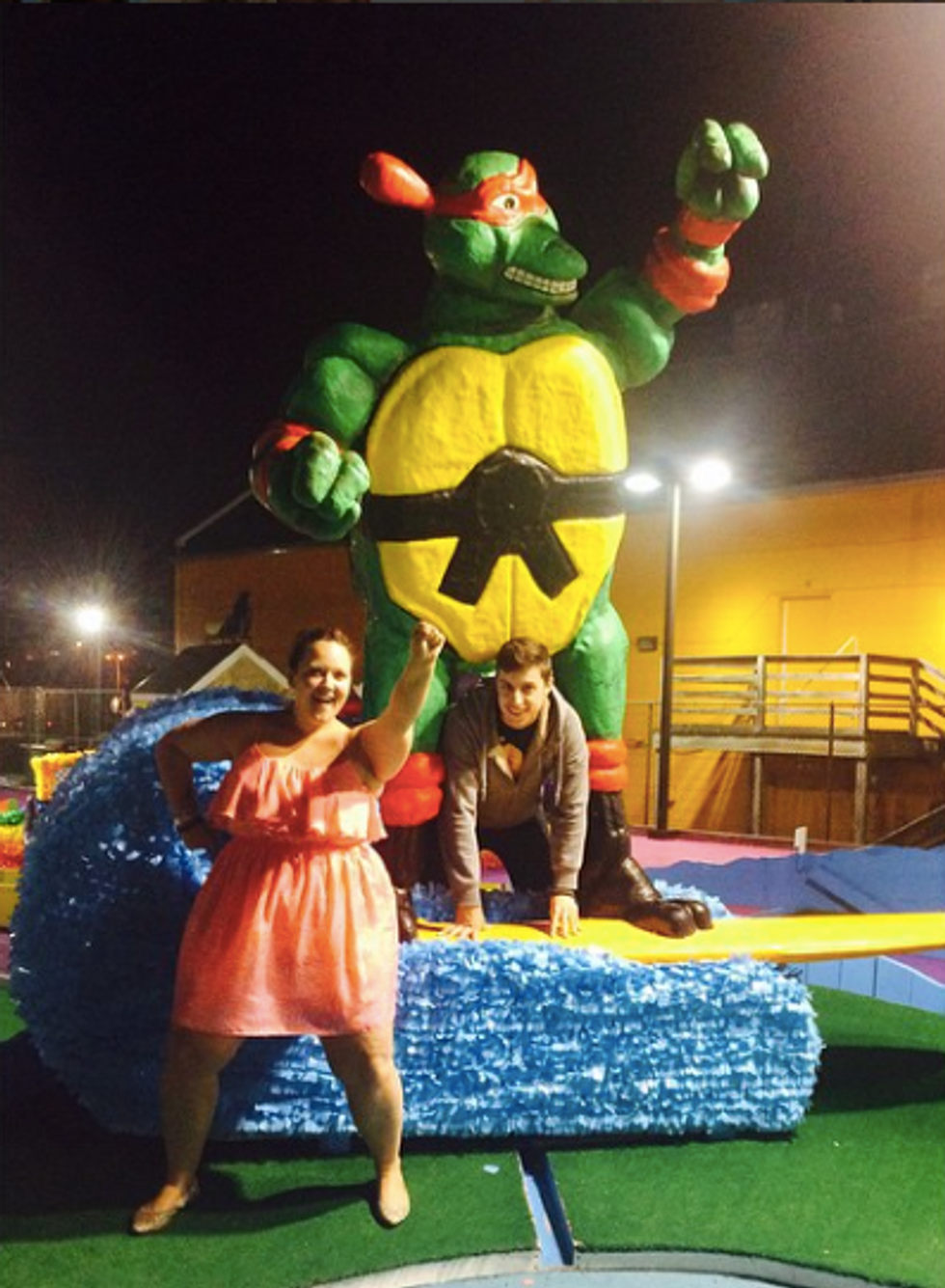 Lets just say that this course may be the most crowded on the boardwalk which may put a damper on your night at the shore if you're not up for waiting in line. If you have time to spend or don't mind moving slowly go for it! The course itself is a tad juvenile which makes it great for kids but not so great for adults/couples. The animatronics are outdated but makes up for it with cool attractions and food nearby including a free throw basketball game and rock climbing wall next door. If your looking for a cheap course this is definitely the one for you at $5 per player. This course has probably the easiest bonus hole so here to hoping you get a free ticket to play next time! Also for the Pokemon enthusiasts in your party, theres a ton of stops here! This course was voted the cheapest and best for children.
4. Seaport Village
Location: Between 9th and 10th St. on Boardwalk (Near Ocean City Coffee Company)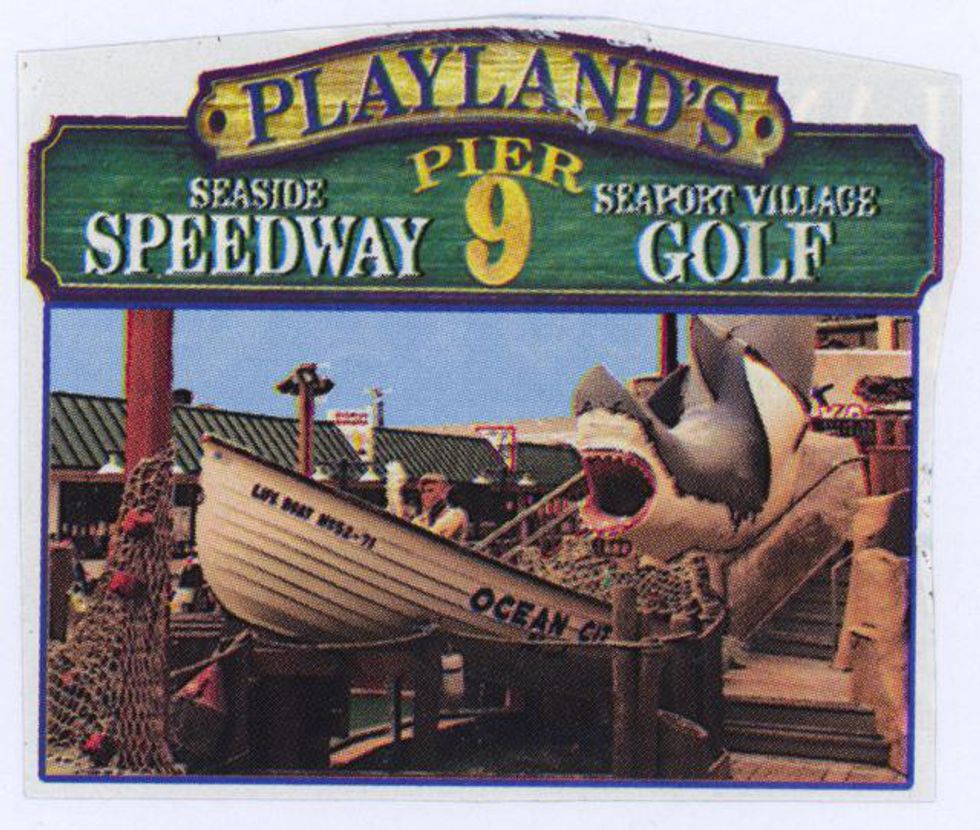 This course has a lot nearby thanks to its impeccable location right in the center of the boardwalk a few steps away from the small food court! It also is above a go cart track and not too far away from the amusement rides at Castaway Cove! This course has an awesome final hole involving a shark's cage and possibly the Jaw's theme song if you're lucky!
3. Congo Falls
Location: Between 11th and 12th St. on Boardwalk (Near Surf Mall and Chickie's and Pete's)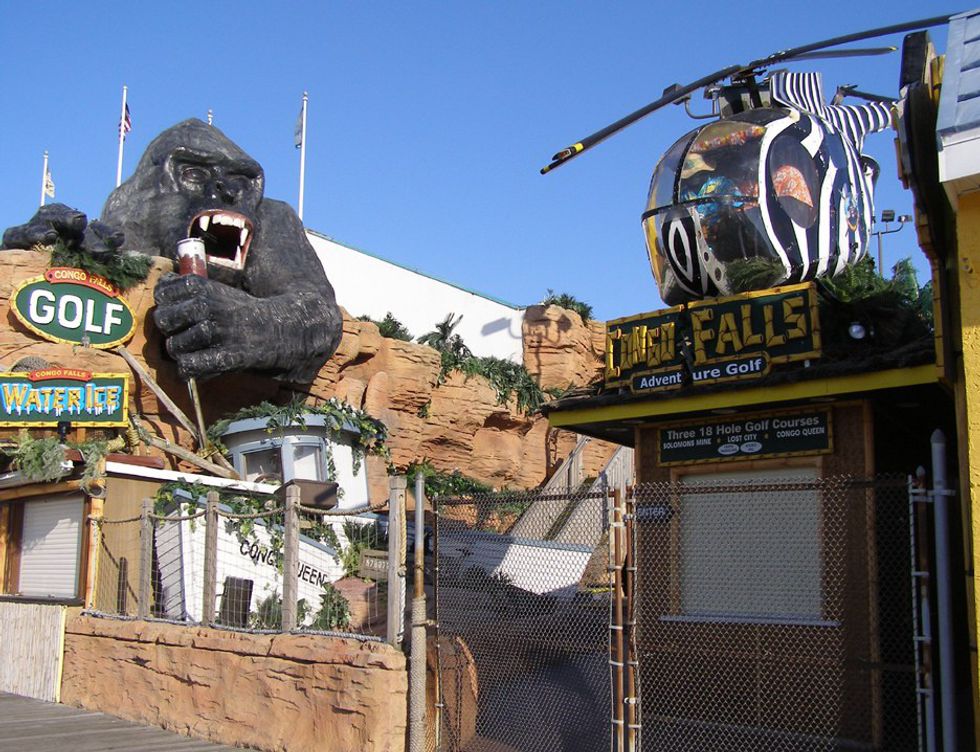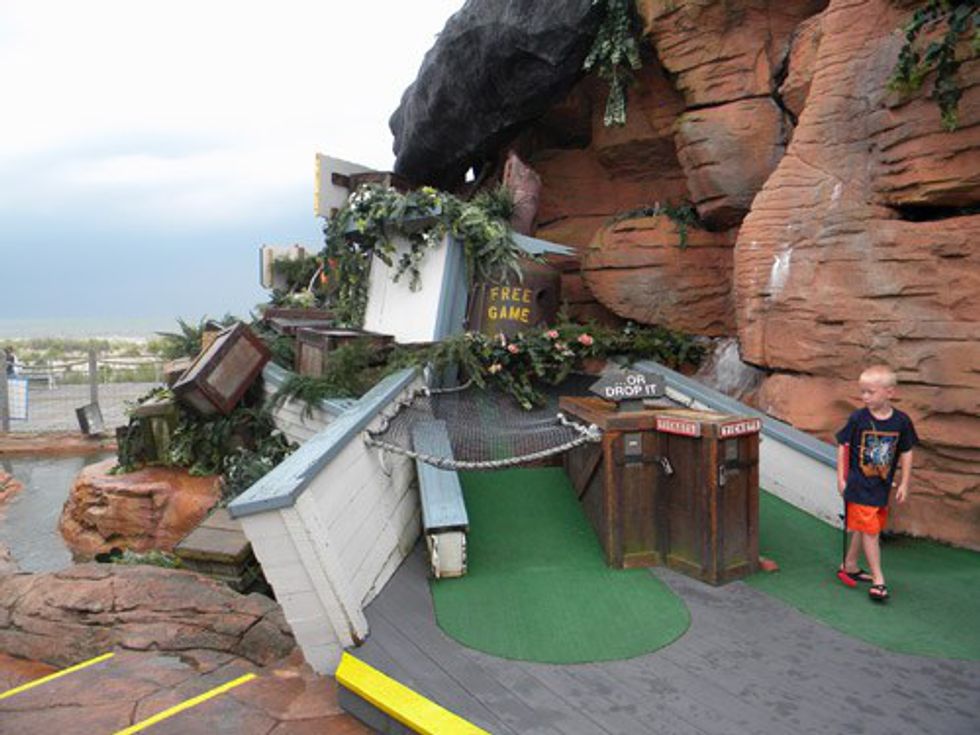 This course has been rated 'Best of the Press' many times and is continuously one of the best courses in Ocean City and the Jersey Shore in general. There are three different courses to choose from once admitted including one that is fully indoors and 100% air conditioned. This course is fun for all ages from kids to adults. There are so many different themes and courses to choose from and they offer a discount if you play before 6pm. The course is iconic from the boardwalk with a talking gorilla in a helicopter and awesome music. Congo Falls is not a terribly difficult course but is very close to good food and a short distance from amusement rides. We awarded this course as being the easiest and best for adults.
2. Golden Galleon
Location: Between 11th and 12th St. on Boardwalk (Near Congo Falls and Fralinger's)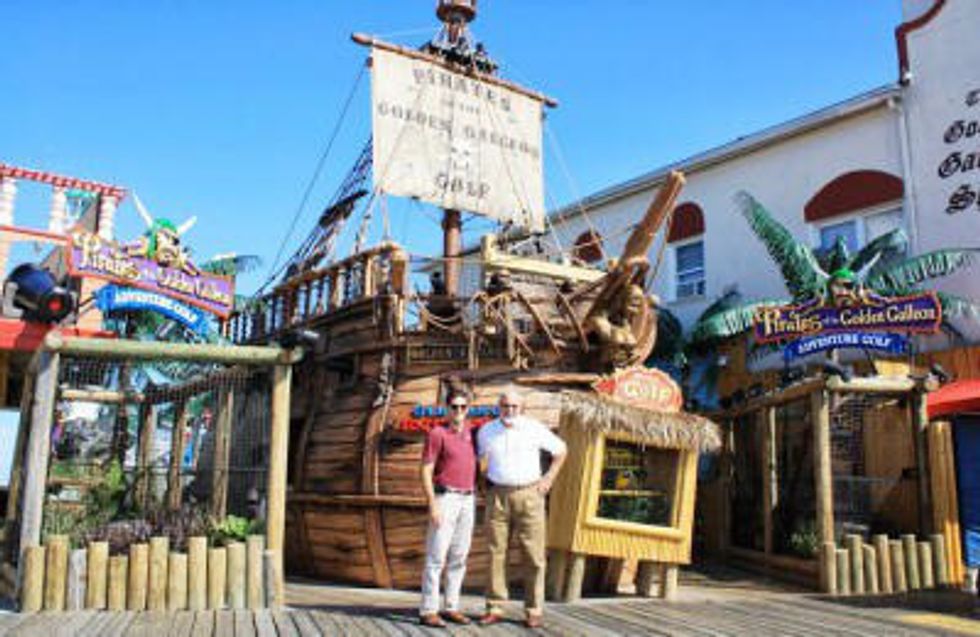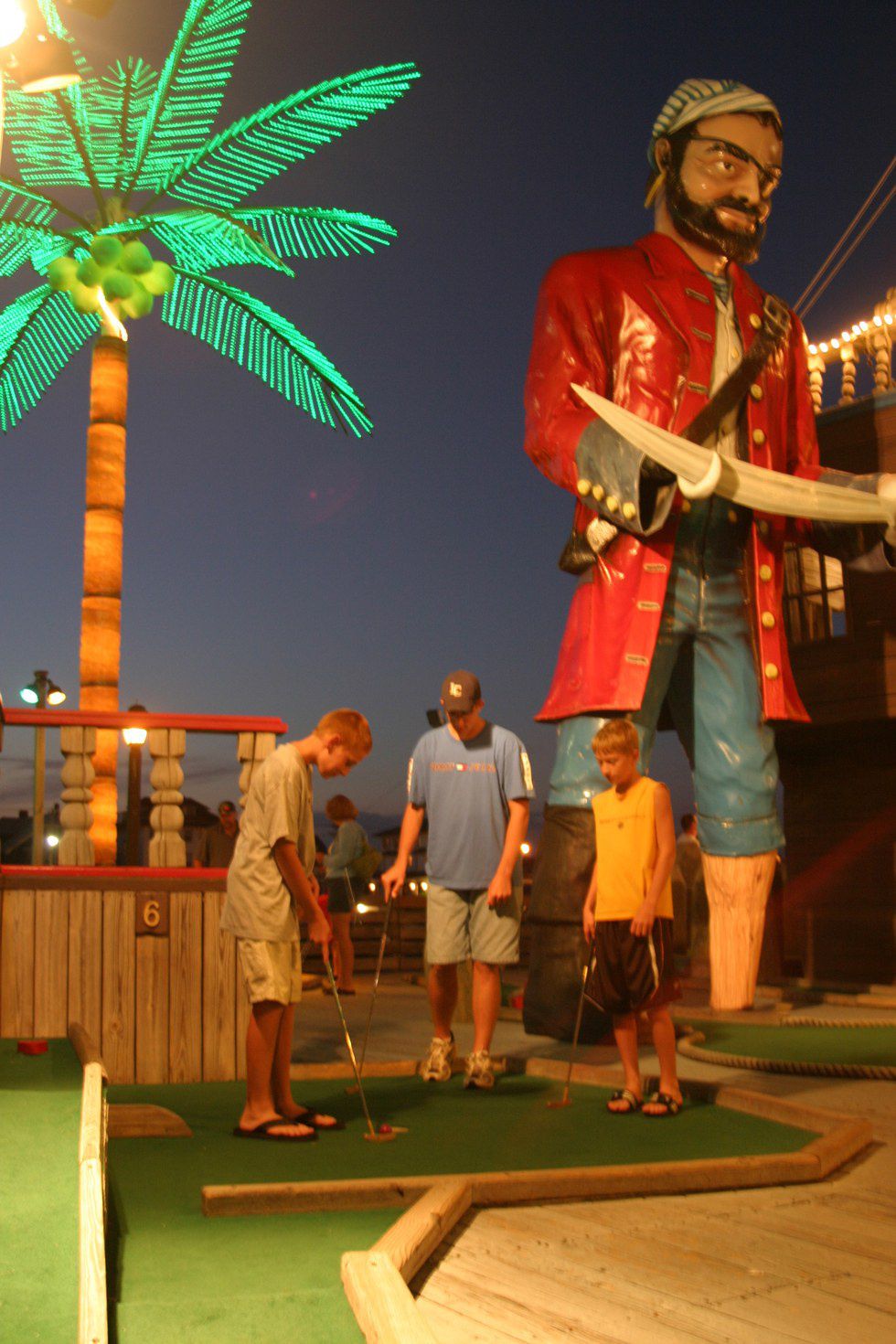 This course is unique because there are 2 different courses and offers course diversity meaning that every hole is different from one another. Located in the middle of the boardwalk, everything is nearby including arcades and awesome eateries. This course is fun for everyone including couples, kids, and adults. Favorite part about the course are the large objects including a ship and pirate! Also, be sure to stop in before 6pm for a discount off regular admission!
1. Tee-Time Golf
Location: Between 6th and 7th St. on Boardwalk (Near Gillian's Wonderland)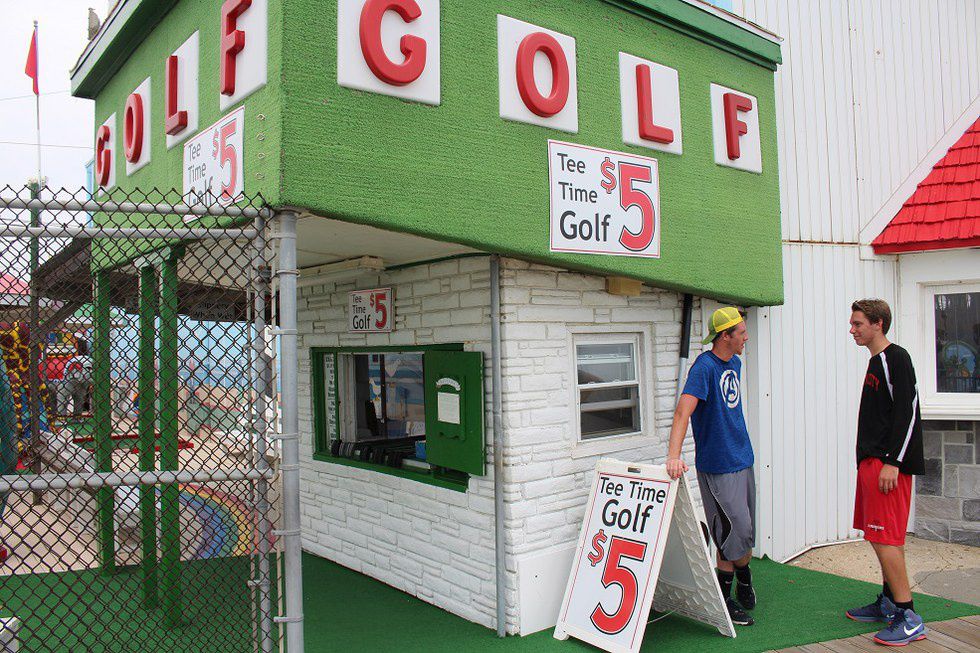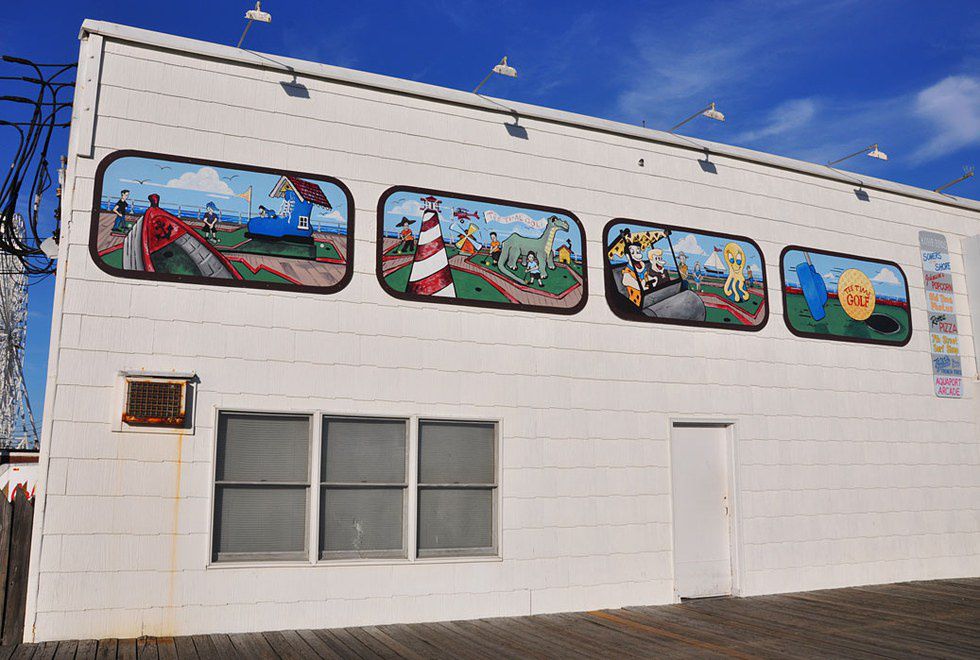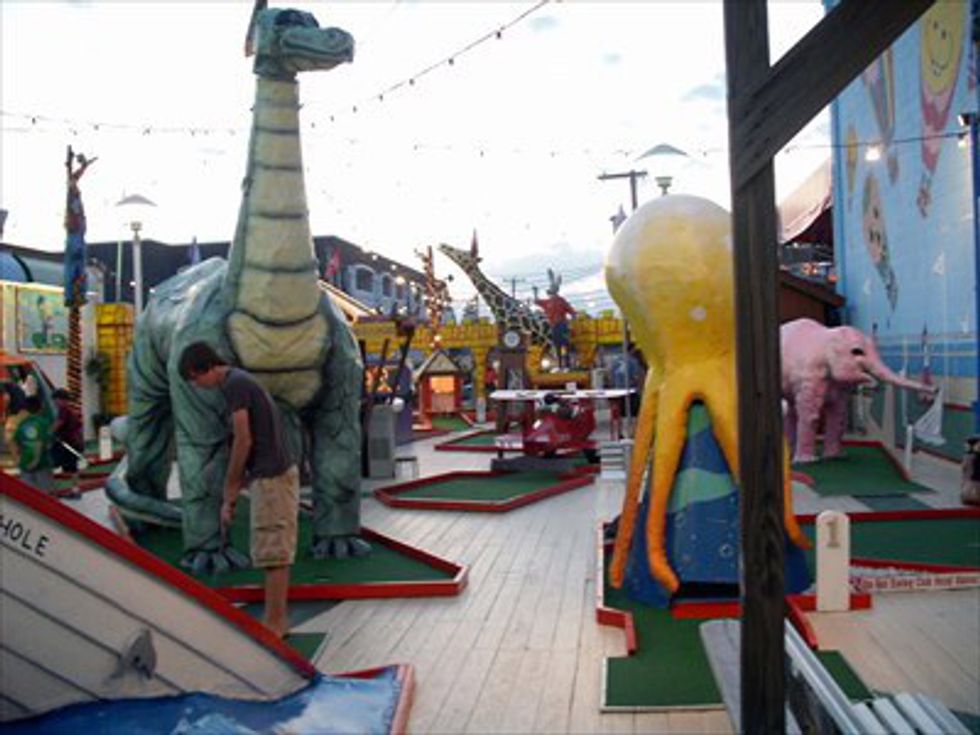 Ok, so I will admit, this course is very juvenile but also extremely fun! There are lots of moving objects which makes each hole both different and difficult. This course has an excellent location being next door to Gillian's Wonderland Pier and some cool souvenir shops. Although the animatronics are lacking, the course makes up for it with their awesome holes. The best part is, there are good ending holes, extra holes, and is tied for the cheapest course in the city at only $5 per player! This course was given the title for being the hardest but also the funnest so bring your kids, your friends, and/or your significant other for a night you will remember at the boardwalk!