Growing up, there were little to no Indian girls on Disney Channel or Nickelodeon that weren't riddled with stereotypes or personalities that I just couldn't relate to. Don't get me wrong, Selena Gomez and Hillary Duff were still great role models for little Me. That doesn't stop how disheartening it was, at times, to feel as though there was no way for me to relate on a deeper level, skin deep, to these women that I constantly watched on my TV.
But that was then, and I'm older now. I'm proud to be Indian and I'm proud to be an American. Wizards of Waverly Place and Lizzy McGuire were great shows to grow up watching; however, this past Summer of 2018 I came across this show called The Mindy Project. Front and center on the cover was Mindy Kaling. I admired her from afar for years, I mean, people that don't know much about her probably do understand that she's an HBIC, and also that she was that annoying girl Kelly on The Office. I figured I would give the show a chance and I was baffled by how much this comedic series hit me. It spoke to me on such an emotional level because I was able to deeply relate to it; it was skin deep.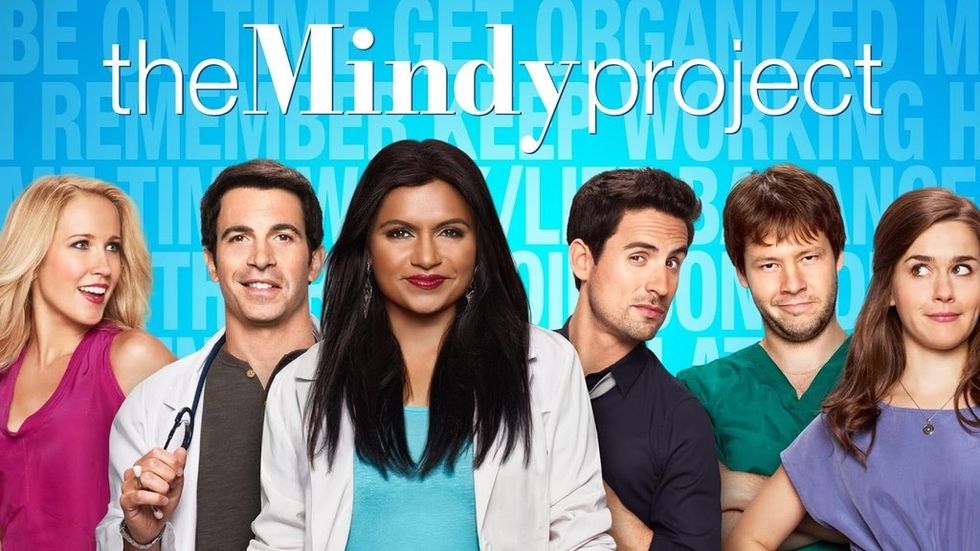 The Mindy Project Season 1
Here was this woman, her parents were from India but she was raised in America. The series showed what brown women do and face all the time. Things that my sister and I talk about and joke around about were being exposed right there on this show, and it felt amazing. For the first time, I truly felt represented as someone who is Indian but is also American. This show is just one of the many things that Mindy Kaling has brought into the world that makes her my spirit animal, patronus, soul sister, etc.
After I started and finished The Mindy Project, I became more interested in seeing interviews of Mindy as well as seeing the work and movies that she has been doing recently. I came to admire her more but I also began to really become motivated by her and her attitude about the world.
Here are some of the things she's done that have stuck with me:
I try not to be someone who gets caught up in the lives of celebrities (but I'll be honest, it's really hard for me not to); however, with a woman like Mindy Kaling in the celebrity world, I feel motivated to be able to jump through the hurdles and work hard to own everything I do. I hope that whoever is reading this can find some inspiration in her as well.