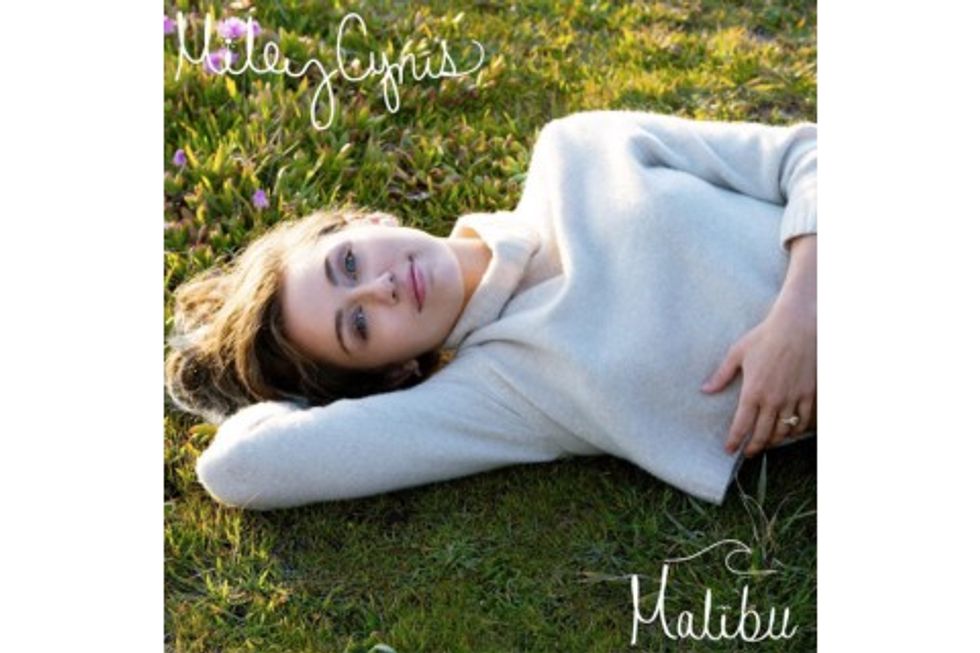 24-year-old Miley Cyrus released a breezy music video for her new song "Malibu" on May 11, showing off a surprisingly youthful and rejuvenated image. Fresh and lighthearted, the beachy video shines light on a sweet and cheerful "Miley" - one strikingly different from the antagonistic rebel who swung from a wrecking ball just a few years ago.
In the "Malibu" video, Cyrus sings under the soft glow of an evening sun, skips along the seashore and holds a whimsical bouquet of multicolored balloons. She frolics among pink flowers, draped in light, feathery clothing that conceals dark tattoos inked down both her arms.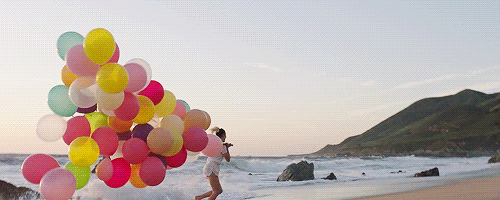 The suddenly pure, clean portrait of Cyrus suggests a new era for the singer, songwriter and actress, one redolent of the lovable, childlike tween who began her stardom on Disney Channel's original television show "Hannah Montana."
Cyrus jumpstarted her train to fame as a giddy 13-year-old, when Disney premiered the series' pilot in 2006. The hit show told the stories of Cyrus, known on the air as "Miley Stewart," her dad Billy Ray, brother Jackson, and two best friends, Lily and Oliver, who together cover up ordinary Miley's biggest secret: her second identity as pop sensation Hannah Montana. Cyrus also released her premier studio album, the soundtrack to the show's first season, later in 2006.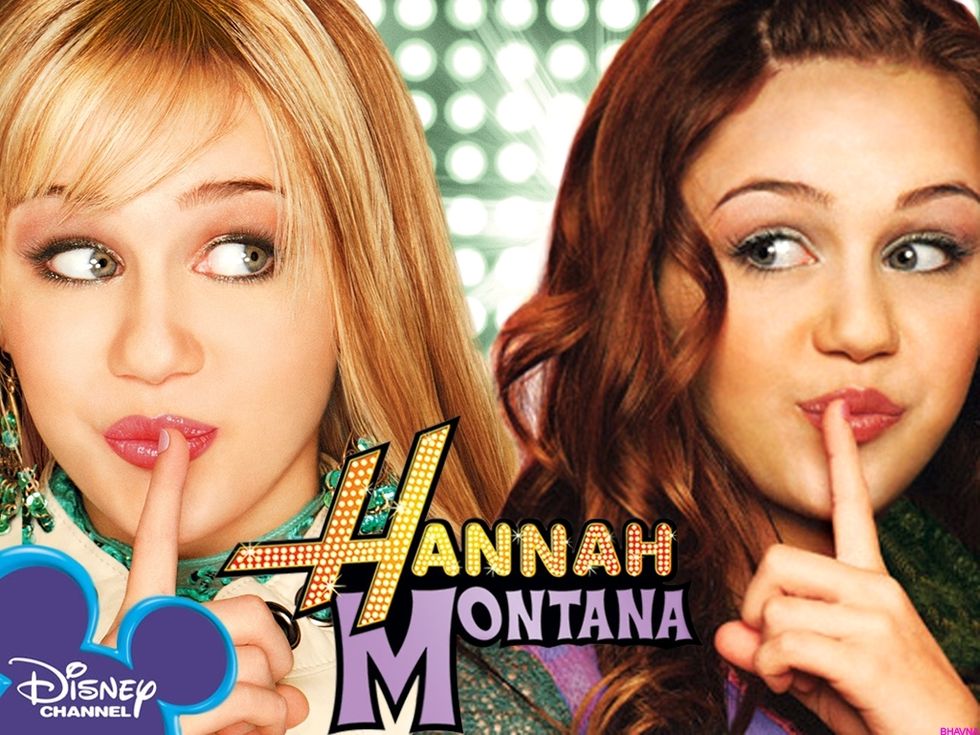 During the show's second season, in an episode called "Yet Another Side of Me," Cyrus plays a confused Hannah who struggles with her identity as the 'cute' pop-star. Worried her streak of sweet, youthful albums will start to bore her audience, Hannah steps into a strange array of costumes, longing to be a crazy, unpredictable celebrity who keeps fans on their toes.
One of Hannah's costume changes includes a tough leather vest and imposing, red hairstyle, creating a wild, punk look that Hannah longs to achieve. (The absurd costume nearly foreshadows a reputation Cyrus earns years later. Oh, the irony!)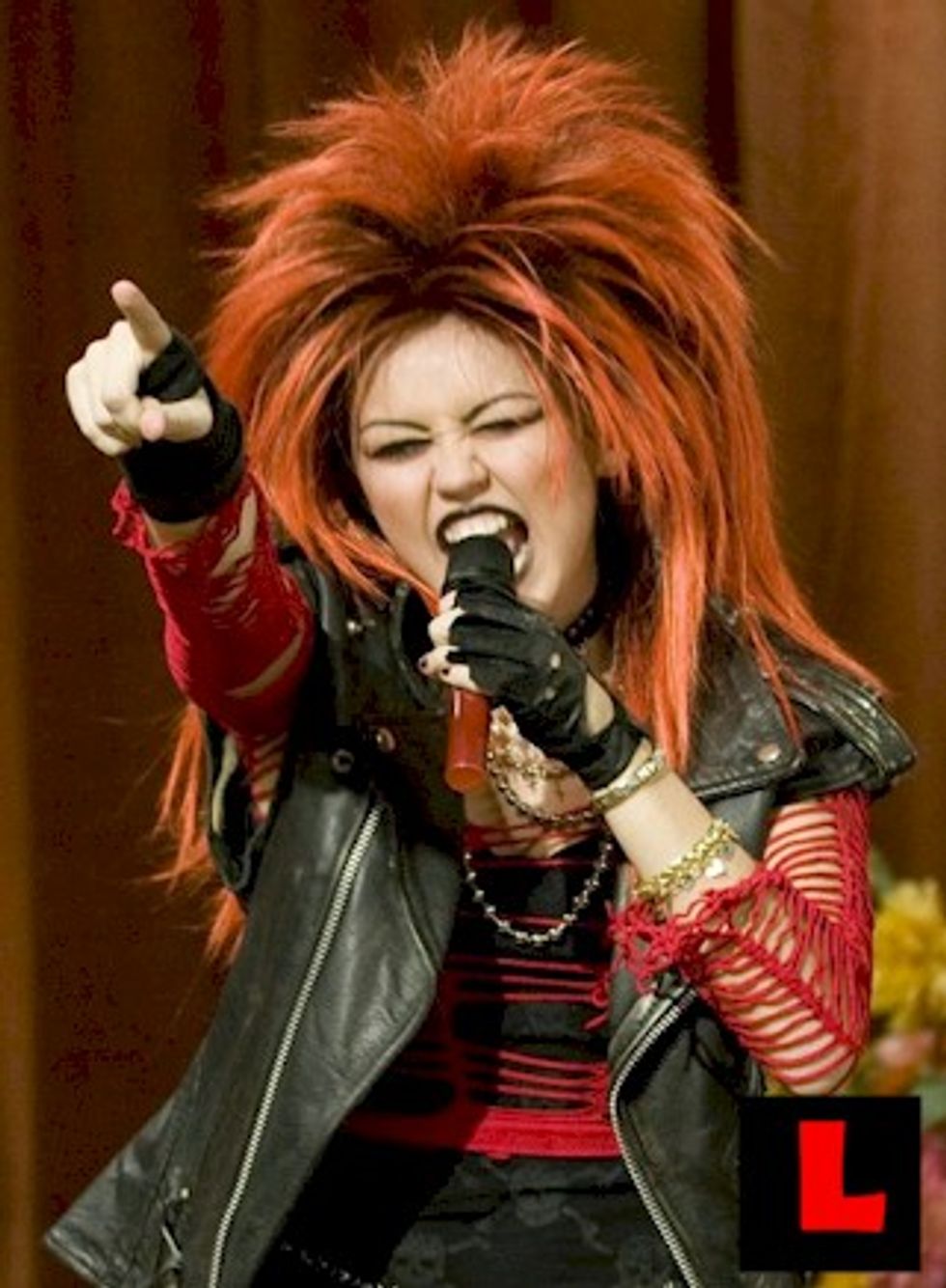 Two years later, in 2008, Cyrus produced her first album unaffiliated with the Disney series. "Breakout" showcased anindependent 15-year-old with a tangy set of pop songs, separating her own identity from her role and blonde alter-ego throughout "Hannah Montana."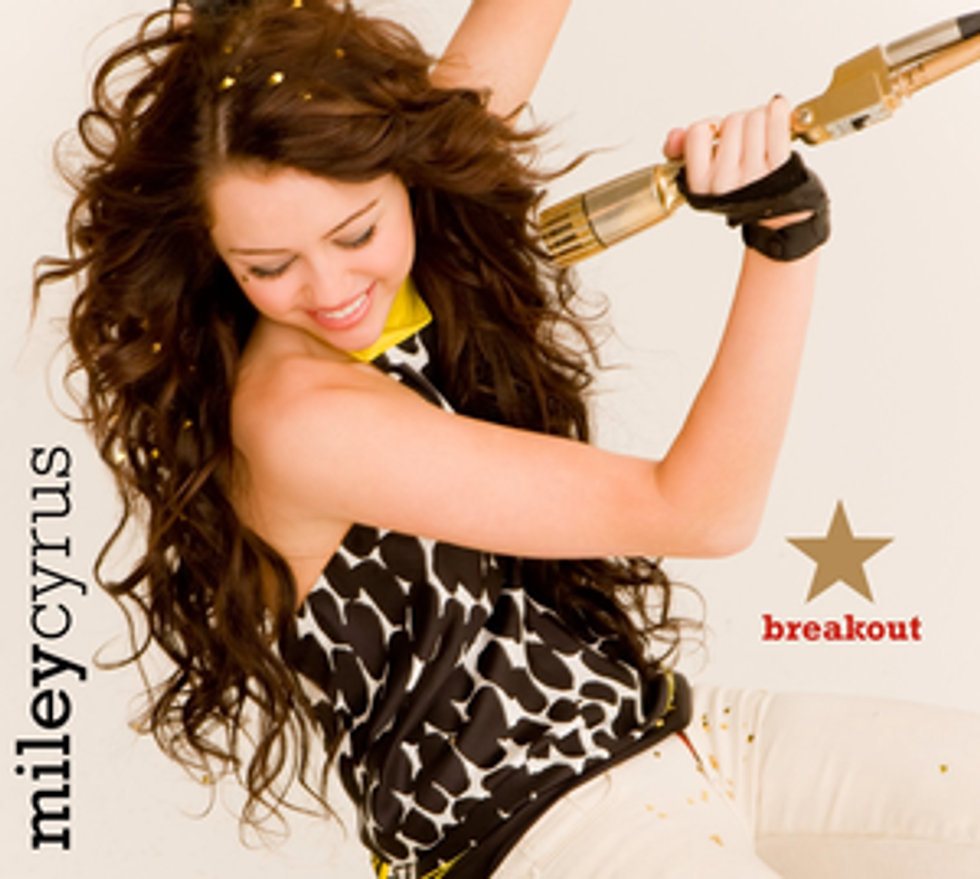 In 2009, Cyrus really showcased an effort to end her double-life during "Hannah Montana: The Movie." Toward the end of the film, Hannah removes her blonde wig on stage, shockingthe outdoor concert's overflowing crowd. She is tired of hiding and dealing with her complicated lifestyle, of keeping secrets from the ones she loves.Despite the entire state of Tennessee's promise to keep Hannah's true identity a secret, so she can continue to perform, the reveal seems like a not so subtle hint that Cyrus was doubting her role as Hannah.

The following year, Cyrus released a rebellious album, called "Can't Be Tamed," in June of 2010. The cover featured the angsty teenager, rocking a stone cold facial expression and leather pants while exposing a risque mid-drift. (A bit of an amateur effort, compared to the extreme level of wild Cyrus later proves to reach.)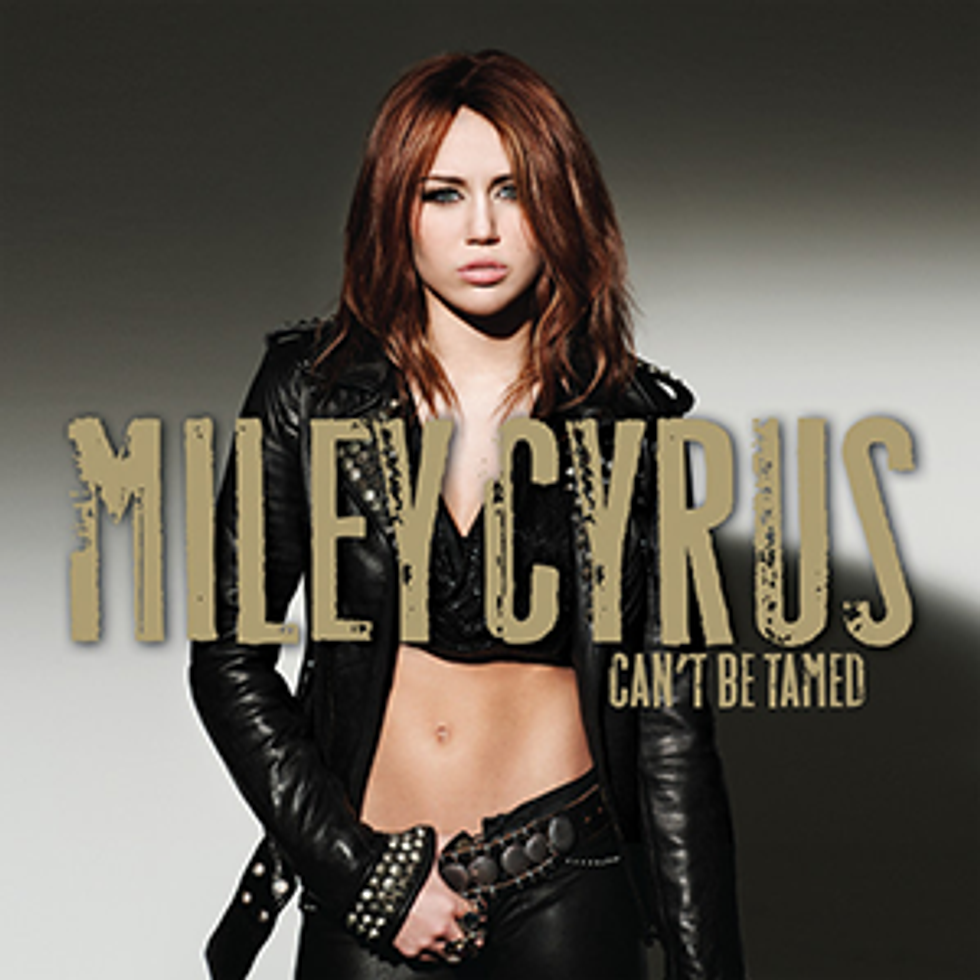 That same year, Cyrus prolonged her "no-one-understands-me" aura when she played the moody teenage daughter in "The Last Song," a movie based on Nicholas Sparks' coming of age romance novel. On the film's set, Cyrus met her on- (and soon after off-) camera love interest, Liam Hemsworth.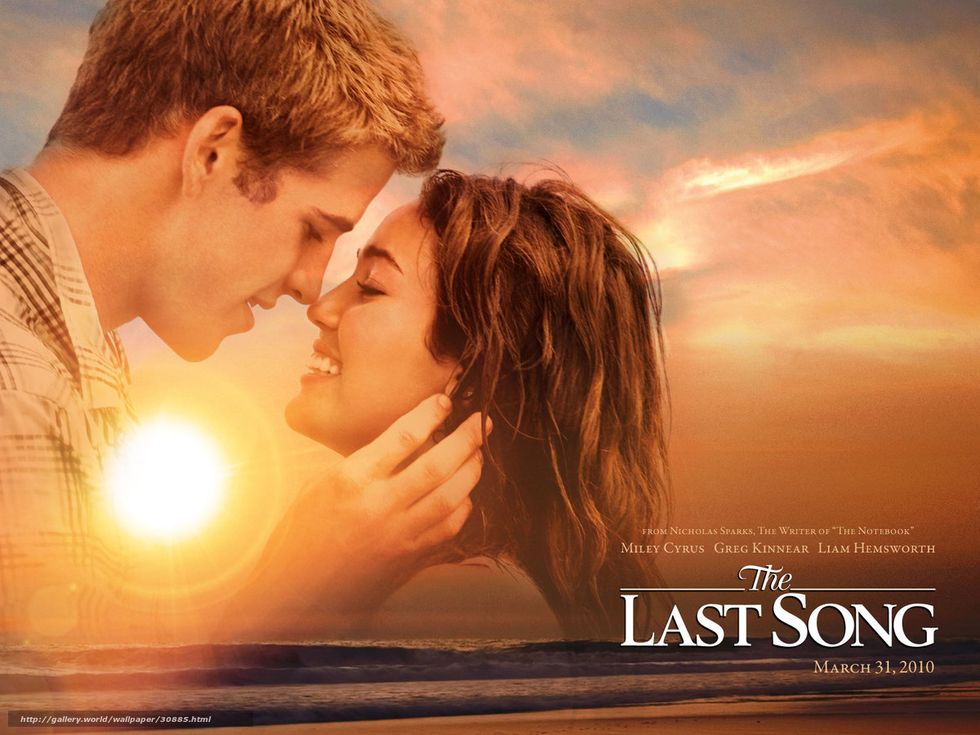 4 months after dropping "Can't Be Tamed," Cyrus released the soundtrack of her show's the fourth and final season, called "Hannah Montana Forever." Filled with nostalgic ballads, the album waved a sentimental goodbye to Cyrus' iconic Disney role. The last episode of the beloved series aired on January 16, 2011, concluding the era of Cyrus as the gap-toothed tween, the goofy high schooler, the adorable pop star and the sweet, matured young adult.
So, now the real trouble starts.
Following a three year, musical dry spell, during which Cyrus and Hemsworth both announced and later called off their engagement, the former Disney star finally released whatever crazy "Miley" that was dying to escape, a "Miley" far more untameable than the girl whose voice echoed behind the 2010 album.
The first single from her "Bangerz" album, "We Can't Stop," included a music video that shocked fans in June of 2013. Cyrus's suddenly eccentric look--overly revealing clothes, chopped, bleached, boy-short hair, and seductive red lipstick--was only a constituent to the bizarre visuals that pop up throughout the video. Watching the freakish, non-sequitur clips - of a sculpture of a skull built from french fries, of life-size, dancing teddy bears, of a hot-dog filled pinata, and of Cyrus twerking - I think I was tripping without taking any type of drug.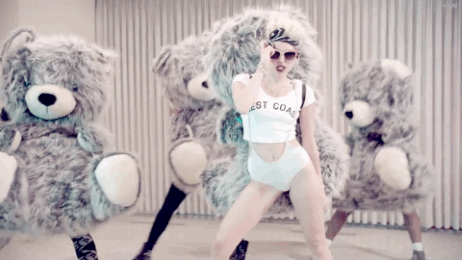 And I think my reaction was Cyrus's ultimate goal. The star wanted to confuse her fans, to warp their first impressions of the long-gone, cutesy Disney star. The extremism of "Bangerz" was Cyrus's only outlet, the only way to completely cut ties from the innocent 13-year-old. Cyrus made a choice; she wanted people to think first of the wild, provocative freak and only later of the sweet, naive Disney star, who she herself longed to forget.
Cyrus sustained her new phase - the grotesque, sexually ludicrous Cyrus - through her controversial Video Music Awards performance in August of 2013. The alternative singer emerged onstage in a tight, low cut leotard, which she soon stripped off to perform in a nude two-piece underneath. Her disturbing gestures with a foam finger and exotic tongue movements only legitimized the outlandish, provocative identity that emerged from her video two months prior, showcasing it front of an audience, on national television, in real time.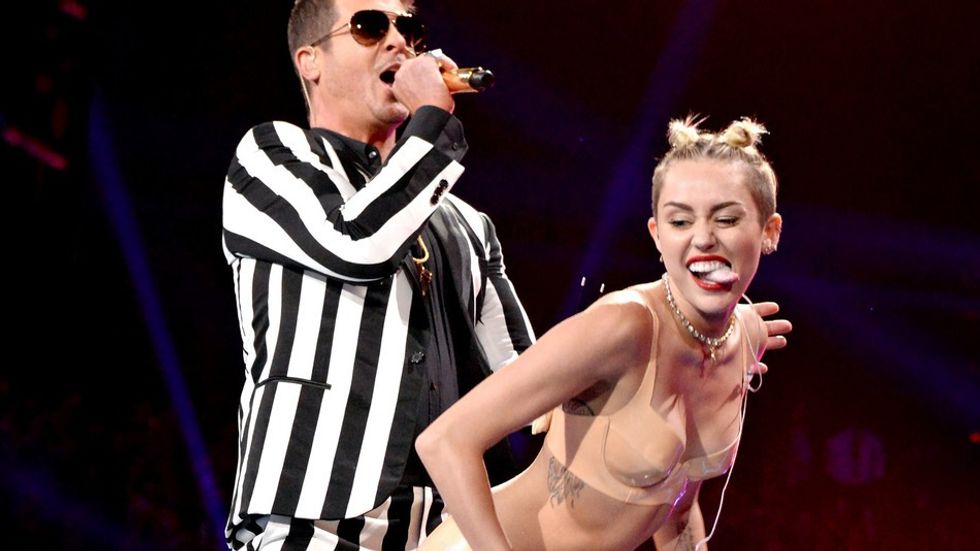 Cyrus released her video for the next single on the "Bangerz" album, "Wrecking Ball," a month after the VMA performance, which alluded to Cyrus's own shame and self-loathing after the destruction of her engagement to Hemsworth. The lyrics describe the blame Cyrus cast upon herself after the break up, offering a possible explanation to her sudden punk phase, to the suddenly provocative and erotic behavior that Cyrus was unapologetically embracing.
Cyrus released the rest of "Bangerz" in October of 2013, letting us all know that the new, twisted version of our beloved pop-star wasn't leaving so soon. The full "Bangerz" album, including fiery anthems for female independence, sassy love songs and dance-party jams, solidified the movement, finalizing whatever stance on autonomy Cyrus was working to uphold.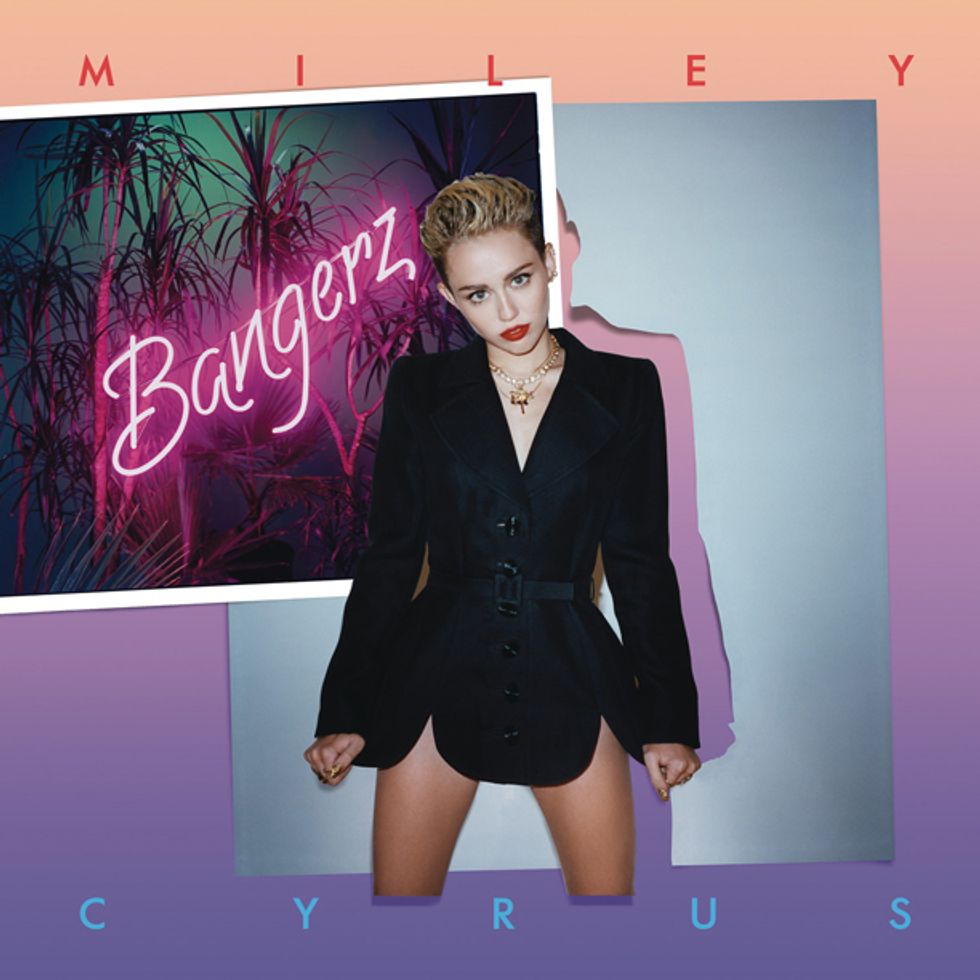 Two years later, the rebel fell even farther off the grid of social normality, independently releasing "Miley Cyrus and Her Dead Petz" for free online streaming on SoundCloud. Without any previous promotion, Cyrus announced the album while hosting the 2015 MTV Music Video Awards. Critics described the songs as "spacey" and "psychedelic," characterizing a perpetual acid trip-inducing mindset.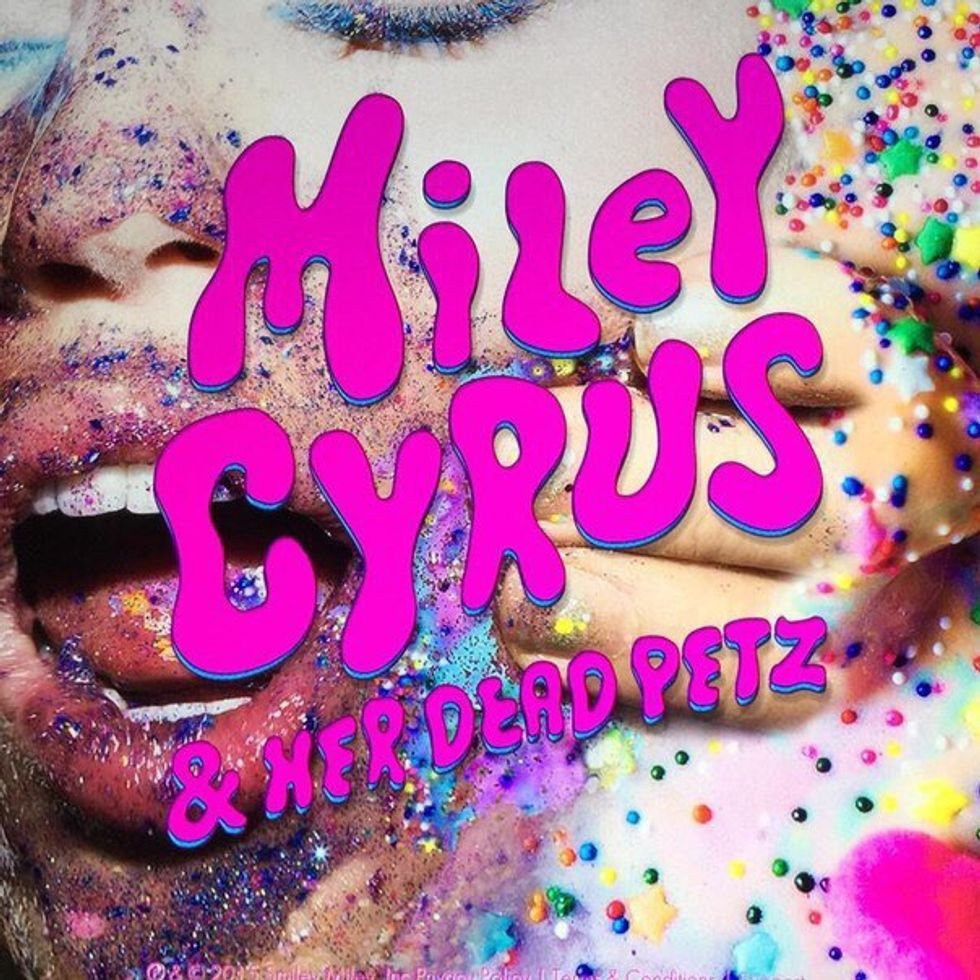 The harshly surreal, kaleidoscopic essence of "Miley Cyrus and Her Dead Petz" later settles to the dazed and dreamlike aura of the "Malibu" video. The pale palette of the "Malibu" video - Cyrus' fair skin, washed-out clothing, and beige sand - sharply contrast the saturated colors of the massive balloon bouquet, the magenta flowers and the deep forest greens.
Cyrus' fresh look recalls a sense of purity, of childlike giggles and carefree, light-hearted antics. The past two years, Cyrus has announced her re-engagement to Hemsworth, given counsel to aspiring singers for two seasons of "The Voice," and focused on her sixth studio album--achievements that reflect Cyrus' recent transformation, that offer a proud sense of reevaluation and revitalization.
Whatever Cyrus' inspiration might be for the new image - or, perhaps, not a phase but a final and permanent Miley-hood - I hope that she finds satisfaction. The evolution of Miley Cyrus appears to me like a quest not for the perfect look, like for the perfect costume a sweet Hannah couldn't seem to find so many episodes ago, but a quest for long-lasting, deep-seated contentment. I look forward to the rest of her album, confident that "Malibu" foreshadows a step towards happiness for Cyrus that is not fleeting but rather deep-seated and true.