Ever since the breakout of Outkast in the early 2000s, Atlanta has been a gold mine for rappers. Between Donald Glover, and 2 Chainz, we have seen a bevy of talent come out of the south. The rap trio, Migos, is also thrown into that category. The group members include Quavo, Takeoff, and Offset. All are related in some way. After a couple of mix-tapes between 2013 and 2015, Migos has finally had their breakthrough album with "Culture."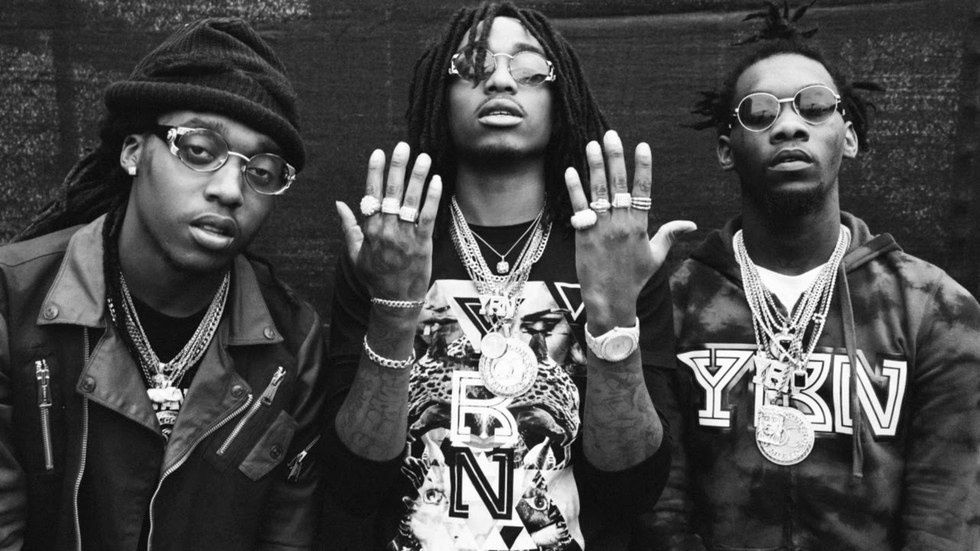 Besides Quavo, no one else form the group has had that much success as a solo artist. After mostly positive reviews from their last studio album, "Yung Rich Nation", Migos was riding high coming into their next project, "Culture", which was released last Friday. To be honest, this album is a mess.
Does the project has its hits? The answer is yes. Songs like "Bad and Boujee", and "T-Shirt" were definitely popular in the mainstream crowd, but there are still some cringe worthy aspects. First of all, Lil Uzi's part in "Bad and Boujee" was godawful, and "T-Shirt" had the exact same production as Big Sean's single, "Research." The sampling felt very lazy to me.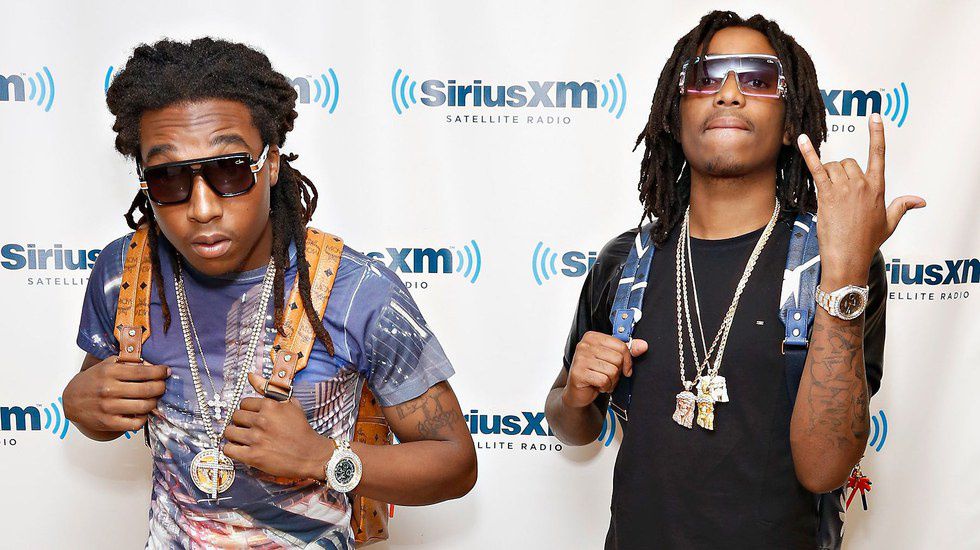 The rest of the album was just a boring listen. A lot of the flows felt the exact same, and outside of Quavo, his two relatives are not that talented at rapping. The features on this album were not utilized effectively. We did not need to hear Gucci Mane jump into a track. He's not the person that could save mediocrity. Once again, DJ Khaled had to put in an annoying speech to start the train wreck.
Overall, Migos disappointingly does not push any boundaries whatsoever. This is a shame considering the hype after their past projects. To me, they contradict their own title. Calling it "Culture", means you have to represent rap in all of its facets. At the end of the day, this is just party music. The culture of hip hop is much more than that. It just felt like they were rappers trying to write hits rather than make something different.
Their production wasn't that special either. Most of it felt repetitive, and had the same trap beats that were either sped up or slowed down for each song. At points, it was hard to tell which single was which.
Migos' one saving grace was once again, Travis Scott on the song, "Kelly Price." The guy is honestly having the best eight months of his life. His verse is the most interesting on the entire album, and I feel like he even made the rest of the group better just for that song. It also seems like Migos was finally opening up to their past and their progression as artists on this one song. For me, this was the highlight of the experience.
All in all, not the album I was expecting. It's always nice seeing hip hop groups emerge however, this was just a lazy performance. The message had good intentions, but the execution was not done effectively.
Rating: 3/10