For almost a decade, Missouri was the forerunner in the meth production market. Production started in the wooded areas near the Missouri-Arkansas border soon after the civil war. Southerners escaping the confederacy hid out in the dense forest of this part of the country and began the generations-long business in the meth industry (news.com 2012). In the spring of 2012, one man and one woman began the largest meth ring in Ozarks history.
The ring ran until it's final arrests were made on Thanksgiving day in 2014. This particular case took two years to investigate; with the final sentencing being set earlier this month. 11 million of Missouri's tax dollars are allocated to federal prisons housing these victims, racking up 312 years of combined sentencing.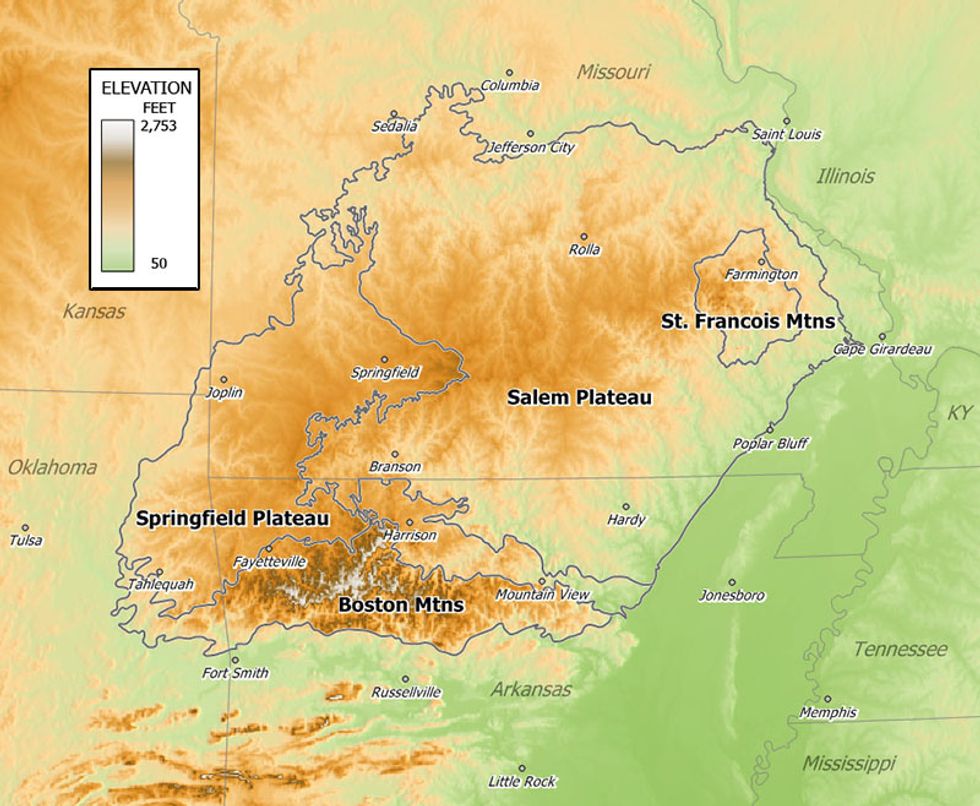 Span of the Ozarks
The conspiracy was headed by two kingpins, Kenna Harmon of Republic, MO and Kenneth Friend of Springfield, MO.
Their role of oversight of purchases and distribution seem to be the only source of structure for this voluminous group of contributors. Both had a number of distributors under them that would purchase large quantities and sell them to others. One of the largest distributors, Carlos Tapia, funneled about 10 pounds of meth into Springfield every two weeks.
Other brokers would drive to Kansas City, St. Louis, and Oklahoma; some even drove to Texas or California for a large sum of cash. The two leaders pushed six hundred pounds of meth through the Ozarks in their year-long reign. Harmon has been sentenced to 21.5 years in prison; Friend was the last person in the ring to be indicted, with his sentencing being finalized in January of 2019, now must serve 30 years in prison.

Harmon's career in the meth industry began with her husband, Daniel Harmon; the two regarded as the ringleaders in the operation. Daniel began distributing in 2012. By the time of his arrest in 2013, he was known in the meth ring as a major dealer in the area.
Both Daniel and Kenna were spotted by police outside of St. Louis in a high-speed chase at 120 miles an hour, caught with four pounds of meth, $60,000, and a handgun. Kenna fled the scene. She continued the business out of her house in Republic for another year to keep up household income (KSPR 2019).
There is no released information about Friend's involvement with the group.
After the first 2013 arrest of Daniel Harmon, the DEA began wiretapping and intercepting phone calls to get a hold on sellers. Some officers were assigned to go undercover as potential buyers to catch distributors in the act. Their stories were all tied back to the homes of Harmon and Friend. Each of the distributors would buy several grams each week to sell to others in the community (KSPR 2018).
On Thanksgiving day in 2014, Friend and Harmon made plans over the phone to meet up for an exchange with one another. Federal investigators intercepted the phone call and decided to shut the ring down. Kenna Harmon's blue sedan was spotted within Springfield city limits.
Police pulled her over with a small quantity of meth and over $4,000. Investigators raided her home in Republic, MO, finding larger quantities of meth and over $60,000. Friend and his girlfriend, Donnette Davis, were pulled over just a few blocks away from his home in Springfield with four grams of meth and $20,000. Davis was sentenced to 22 months in prison for her role in distributing meth but also cooperating with police in helping them gain information, which knocked off a couple months of her original 2-year sentence.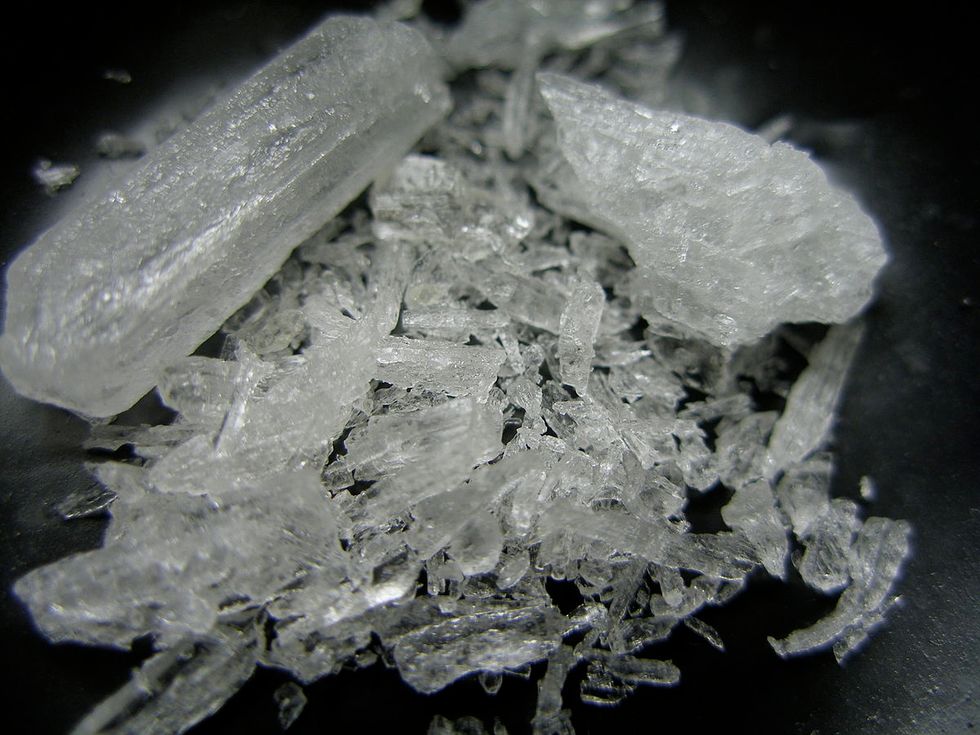 Though this ring has come to an end and Missouri is no longer the top meth-producing state, the drug is still one of the most prevalent drugs here in Springfield, MO and the Ozarks as a whole (KSPR 2018). The problems that have not been solved within our county are the income disparities and resources for addiction recovery.
The demographic of meth consumers and producers have been cornered to the low-income, mostly white masses that fall outside of the heart of Springfield. Many of these business run in the family and are passed down to younger generations. And when there is little opportunity to work in these rural locations, there is always fall back to have some source of income.