As many of us know all too well, Cancer is a terrible disease that takes the lives of millions every year. Cancer doesn't discriminate against gender, race, or status, and especially not on the basis of age. Approximately 700 new people under the age of 20 are affected with cancer every day. That's almost 256,000 kids every year. While there are ways to treat many types of cancer, no remedy is comfortable or enjoyable, and none are a guaranteed fix.
In October of 2012, college students Brian Keller and Zachary Quinn set out to make this process a tiny bit easier for these patients. Their goal was to provide every child battling cancer with a hat, and they have done so ever since. They appropriately named their organization Love Your Melon.

After it's launch in late 2012, Love Your Melon has provided over 45,000 hats to children battling cancer. They do this through their "buy one, give one" style of business, where customers purchase a hat for themselves from Love Your Melon, and the company hand delivers one to a child in need. To do so, Love Your Melon has affiliated themselves with colleges across the United States. More than 2,500 ambassadors from over 225 schools have brought the campaign to their colleges, which has increased childhood cancer awareness and purchases for Love Your Melon. Of course, the real objective is to provide even more children with hats. Campus crew members dress up as superheroes and hand deliver each hat to every child. Love Your Melon has partnered with The Pinky Swear Foundation and CureSearch, and donates 50 percent of the profit from each hat to childhood cancer research.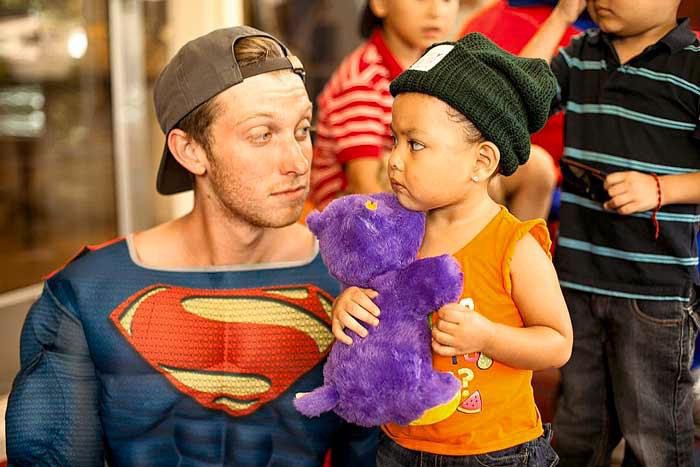 Merrimack College is one of the many across the nation who have joined in the effort to spread the mission of Love Your Melon to their school and community. After hearing about it through friends and seeing it on social media, junior Chris Hynes decided to join the fight and bring the organization to Merrimack. As Captain of this campus crew, Chris is joined by Vice Captain Catherine Cohen, Public Relations Manager Thomas Drover, and Secretary Tori Bethoney. Twenty official members are also affiliated with the crew, but all are encouraged to join and contribute.
After asking Chris and Catherine what made them want to bring Love Your Melon to Merrimack, I learned that the two were a united front. Chris said that he "loves the concept of it, and wants to work for a non-profit after college." He agrees that it is a good experience and an amazing cause that he can see growing immensely in the community at Merrimack. Since introduced at Merrimack on Tuesday, Oct. 20 2015, Love Your Melon has quickly made its way around campus. In the first week alone, Love Your Melon has seen 44 sales from Merrimack's affiliation. Merrimack was nominated the top selling crew in the North East Region in their first week of operation. In addition to passing out flyers, the campus crew plans on doing more tabling, holiday giveaways, and additional promotional events. To become involved, the campus crew encourages anyone and everyone to approach them to talk, join their mailing list, and attend weekly informational meetings on campus.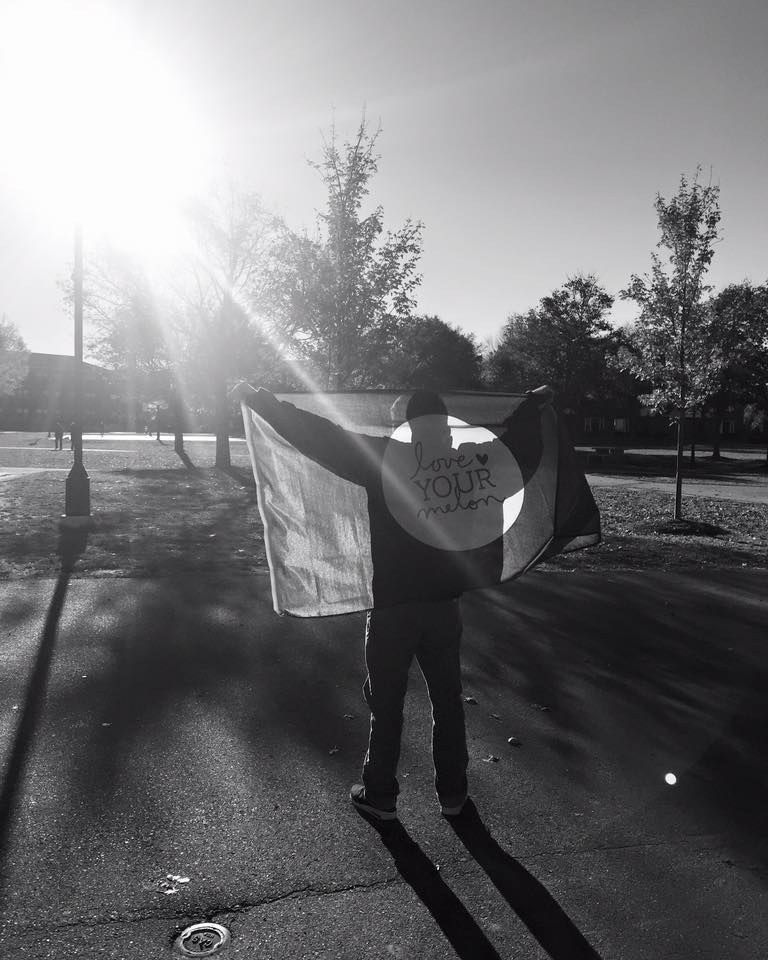 Although awareness is half the battle, your efforts cannot stop there. Now that you know about the movement on campus, make your own moves by ordering hats and apparel from LoveYourMelon.com. Tell your mom, dad, brother, sister, cousins, grandparents, aunts, uncles and neighbors to join the fight against childhood cancer and help provide each patient with a hat. When placing your order, be sure to choose Merrimack College as your campus crew so that our ambassadors can have the opportunity to deliver hats to children battling this horrible disease.
To stay informed and keep up with the latest information and events, follow the crew on the platforms below:
Twitter: loveyourmelonmc
Instagram: loveyourmelonmc
Facebook: Love Your Melon Crew at Merrimack College
Sources: www.loveyourmelon.com