"It has become appallingly obvious that our technology has exceeded our humanity."- Albert Einstein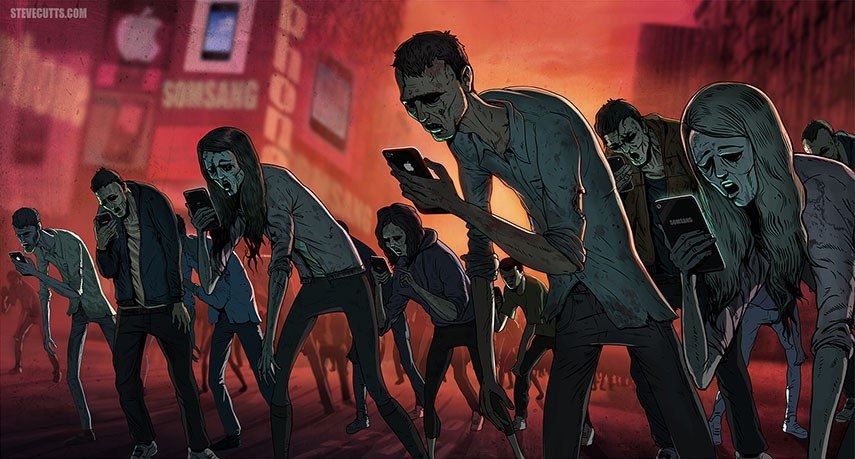 Generation Z refers to the generation born between the mid-1990s up through 2010. Each Generation holds specific characteristics that identify what the majority of that population is like. As for Generation Z we have often been referred to as communicators, tech savvy, and sometimes narcissistic. However, It seems that the tech savvy area of these characteristics truly stands out over the others. According to global research, the average Generation Zer has the attention span of about eight seconds. It's quite shocking how short this is considering that Gold Fish have an attention span of three seconds. This is due to our fast paced lives that revolve around social media. We "have adapted to quickly sorting through and assessing enormous amounts of information".
The future of our mental health is at stake. Information is processed quickly but not retained well. The new term,"Digital Dementia", has been developed by German neuroscientist Manfred Spitzer. Digital Dementia is used to describe how "overuse of digital technology is resulting in the breakdown of cognitive abilities in a way that is more commonly seen in people who have suffered a head injury or psychiatric illness." The overuse of phone use tampers with the developmental area of the brain. If we do not know when to put technology aside, the brain may not be able to recover from the gradual decay from this. Learning a new language, reading books, exercising, and learning how to play a new instrument are all things that help brain growth and development. We should acknowledge the importance of technology and how much it has advanced us, but we should also acknowledge the consequences it brings when overused.