It's February, and love is in the air. It's the month that makes single people feel embarrassed of their relationship status and makes them pity themselves on Valentine's Day. Every year, this month enforces the idea that relationships are the only happily ever after worth living. However, there are so many other places to find true happiness and love other than relationships, and you should give them all a try.
---
1. Give yourself an op-purr-tunity to find happiness by getting a pet.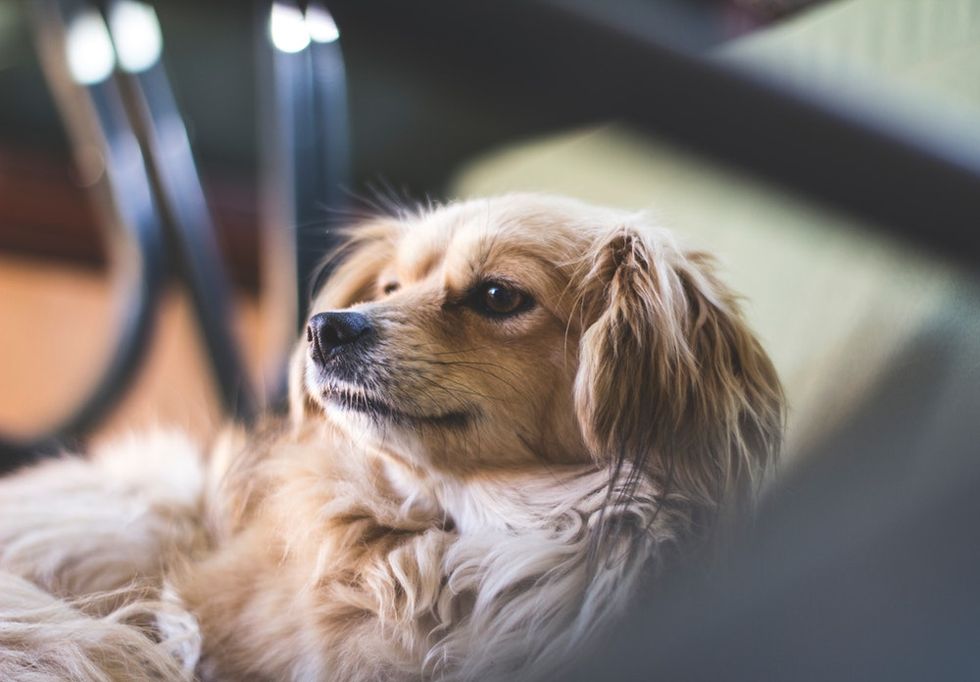 Pets are the sweetest, most loving creatures in the world and will always be there for you. Even if you have a cat that you think is standoffish, it loves you deep down inside and would really do anything for you. Whether it's a dog, cat, turtle or even a horse, pets can forge a strong emotional bond with their owner.
I may be biased a bit towards dogs because I have a Shih Tzu puppy. Whenever I'm having a bad day, my dog Benji always jumps up with his tail wagging and comforts me with a goofy grin and lots of hand-licking. He's always there for me, and if you buy a pet, it will do the same for you. Occasionally, a true friend will lend a paw instead of a hand.
But let's say you don't have the resources to invest in getting a pet.
2. Spend some blissful "mom"-ents with family.
Why not go with what you already have? Your family, whatever that means to you, loves you and always wants you to succeed. Some people are not biologically related to their family or think of their group of friends as their family, but those are still perfectly valid families! A family is a group of people who love and support you unconditionally.
Visiting family who you only see once in a while is an amazing way to reconnect with your loved ones and rediscover the happiness that comes with the emotional connections you share with each member. Even if you live with your family, you should allot time for them by scheduling a family night of fun activities like playing board games together. Many families don't get time to spend with each other because they're so busy, even when they live together. So spend time with your loved ones because they are some of the most important people in your life and deserve some special attention that will make you happy, too.
3. Fun-riendship is special, so step out of your comfort zone and make a new friend.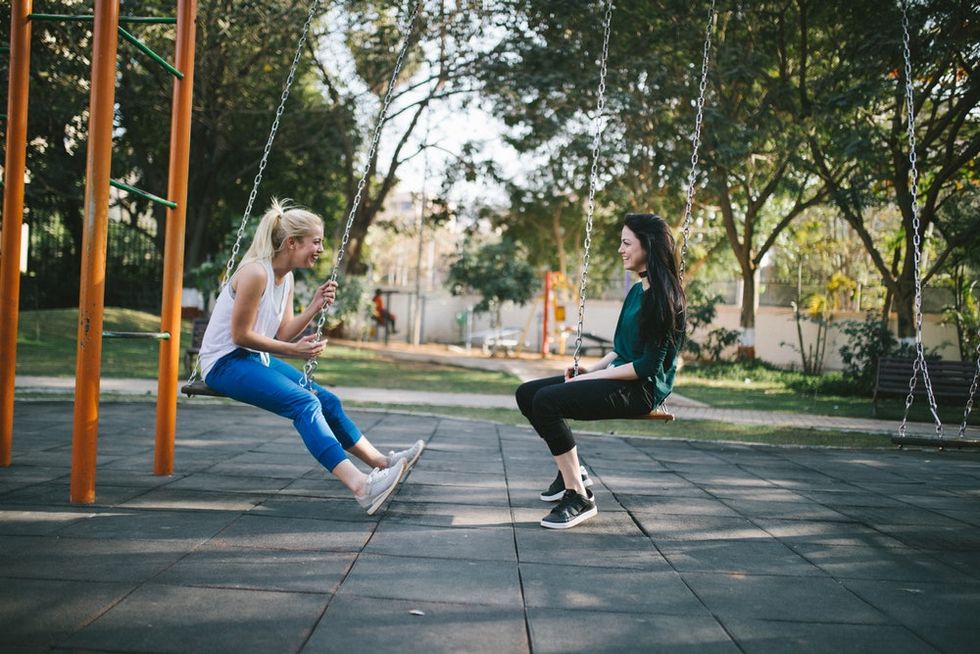 Now I know this sounds cheesy, but hear me out.
Friends are some of the most loyal and caring people you will ever meet. They truly will encourage you in your every endeavor and love you without any reservations.
When I was in seventh grade, I was put into a homeroom class with none of my friends. I was nervous about having to pick people for projects and wondered who I would sit with at lunch. A week later, I decided to open my mouth and talk to a girl who sat near me at our table (she also didn't have any friends in that class). We hit it off instantly and realized how much we had in common. Years later, she's still my best friend.
Making a new friend opens up another spot in your heart, giving the friend the potential to become someone extremely dear to you and to bring you a lot of joy. Next time you meet someone new, try to be their friend and give yourself a chance to build a meaningful bond with someone.
4. Treat yourself to a little spa-radise.
Sometimes, though, we have to find happiness within ourselves instead of seeking it from other people or animals. Make yourself happy by caring for yourself. Treating yourself is a form of rewarding yourself for working hard and being a good person. You can do little things, like get a massage or buy that dress you've been ogling, or you can reward yourself in a big way, like getting a new car and going on a vacation.
The way you treat yourself doesn't matter. What matters is that you are taking care of your own needs and providing the love that you deserve to yourself by doing something you've wanted to for a while.
Wow, that vacation sounds marvelous right about now, doesn't it? Which brings us to our next point...
5. Make your day a little less "plane" and travel!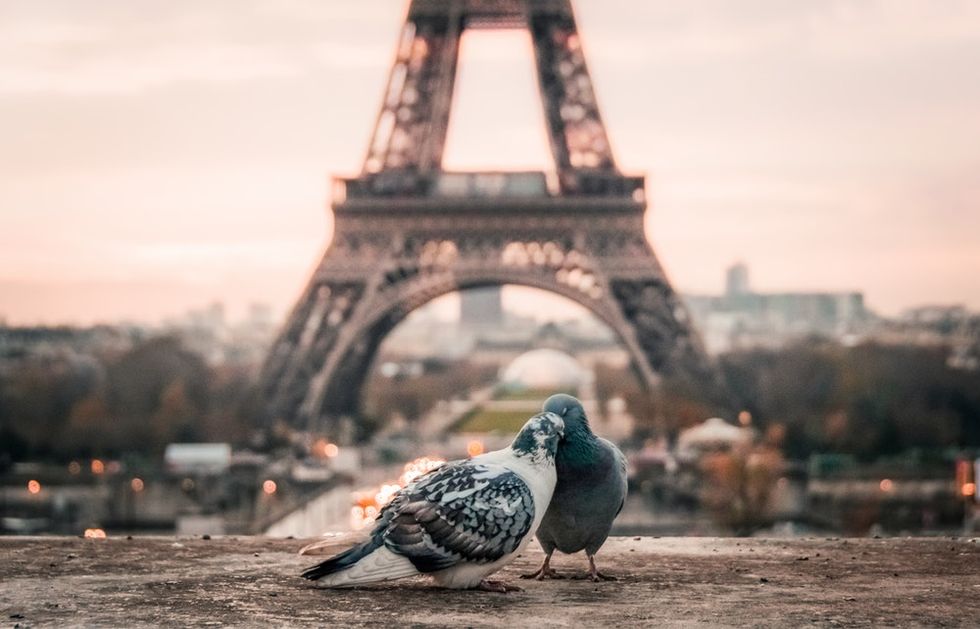 Traveling is so appealing because it helps us explore the world and get out of our comfort zone to revel in new experiences. It also gives us a break from our regular lives and helps to refresh our minds, giving us a new zest for success.
Traveling is one of my favorite hobbies because it teaches me about different cultures and shows me unique things that I don't see in my hometown of Atlanta. I've been to every continent except Australia and Antarctica, but the sights I see still never fail to awe me with their beauty and elegance.
I took a cruise to Nice, France; Barcelona, Spain and Rome, Italy; and it was one of the most ballad-inspiring, picturesque experiences of my life! I've also been to Kenya and Tanzania in Africa, where I witne s sed the miracle of endangered animals hunting, foraging and surviving in their natural habitats.
On the other hand, some people can't tolerate flights or don't have enough time and money to jet-set off to another location, so instead...
6. "Rome" around your city or state and explore.
You don't have to hop on a plane to experience new things and have the time of your life. Instead, you can find delight right in your hometown! All cities have wonderful attractions or activities to try out, and you should look for something new or revisit some of your classic favorites.
There might be an intriguing museum or tasty ice cream shop lurking behind a street corner. You might find a relaxing, serene park to read or do some work in. The possibilities are endless, so go out and find satisfaction in exploring your city.
7. Find a new and intriguing hobby; you don't even have to spend your "monet."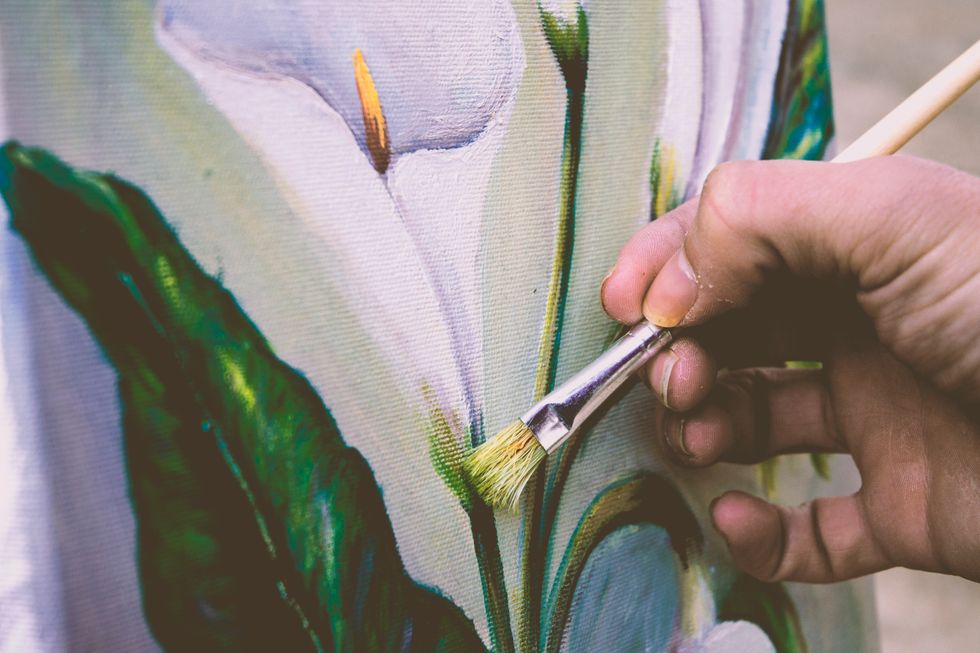 Hobbies are the most enjoyable activities for you to partake in because they appeal to your specific interests. They're crucial because a good amount of the time you are out of work or school will be spent doing these things. Your old hobbies are always gratifying, but finding a new hobby will help you expand your horizons to include other sources of happiness.
I wrote a short story when I was in middle school, and that eventually expanded into a love of writing fiction. My hobby became my passion and I found contentment in writing more stories and creating more worlds within Microsoft Word pages. If I had never opened myself up to something new and tried to write, I would never have found something that makes me exceedingly happy.
This is why finding a new hobby is always a terrific prospect and can open your heart up to a passion.
8. Make an impact on the world by volunteering.
A rather unexpected point on this list but perhaps the most meaningful, volunteering really does make people happy. It may seem selfish to think of the personal joy you would gain from volunteering, but it truly is a mutual benefit that comes with helping others.
Donations are an excellent contribution, but using your time to help others, whether it's by working at your local shelter or building houses for people in other countries, is an underrated but invaluable resource. You can volunteer with human trafficking organizations, environmental cleanup groups and more! There are so many brilliant options to help out, so you just have to take the initiative to help.
Think of the sense of fulfillment you would receive just knowing that you helped someone or something have a better life.
---
These are some worthwhile places to find real bliss and they will all bring even more meaning and joy to your life. Most people think relationships are the only thing that can bring them gratification, but they're mistaken. Relationships are not the end-all be-all and aren't the only source of true happiness. Sure, they do contribute to your happiness, but so do many other sources.
So, if you were single this Valentine's Day, don't feel sorry for yourself. Instead open your eyes to being happier by doing something that will make your heart glow. Make your own happily ever after.