Tinder, eHarmony, Match, Black People Meet, Christian Mingle, Badoo, and so many other websites and applications have created the first steps to orchestrating romantic relationships between people.
While these services can be great, sometimes it isn't enough for individuals who are looking for love. That is when Twitter, Instagram, Facebook, and other social media sites desperately become hunting grounds for people to find a new mate-and a direct message in your inbox is how they make their kill.
Whether you are the "slider" or the "slidee," here are pros and cons to "sliding in the DM's."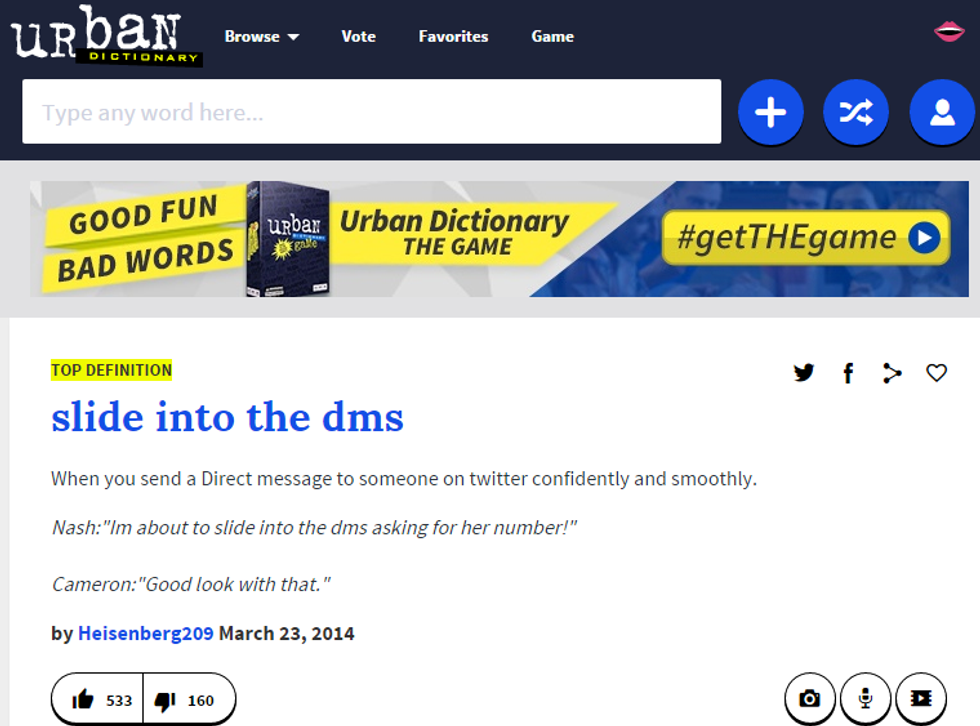 Pros
1. One of the hardest parts about dating is meeting new people. It is hard to find a new interest when you are consistently surrounded by the same people. Messaging via social media allows you to connect with people from around the world who have various backgrounds with the click of a button.
2. When you try to approach someone in person, it is easy to get nervous. As the "slider," you are able to draft your approach, have friends give advice, and even spare yourself some embarrassment, if rejected.
3. As the "slidee," technology is on your side; especially if you receive a message from someone that you are not particularly interested in. You can politely decline their offer without the awkward face-to-face interaction. On the other hand, lets say that your long time crush takes the leap of faith into your inbox. You can screen shot it, send it to your friends group chat, and break out into your happy dance because nobody is watching!
Cons
1. Social media can tell you a lot about a person. You get to know their thoughts, relationship status, hobbies, and occupation, but just like a resume, a social media profile is written from a biased point of view; only shining light on the things that he/she wants the public to know. Catfishing is real, people! However, just like the show, there are success stories that come from messaging someone on social media. Nevertheless, always keep your guard up for extra protection.
2. If you are into wining and dining like myself, sliding into someone's DM's can be seen as an impersonal gesture. Even if the two people know each other, approaching someone through social media may be an automatic turn off for the person who is being contacted.
3. Some people do not get the hint! There is always that one follower who will continuously send messages when you do not respond. There is also the follower who begins to favorite all of your tweets and like all of your pictures. Some will even start to make strange comments on your posts. No one should have to deal with an online stalker or harassment. A bad "slider" can make their recipient want to create a new account or leave social media all together.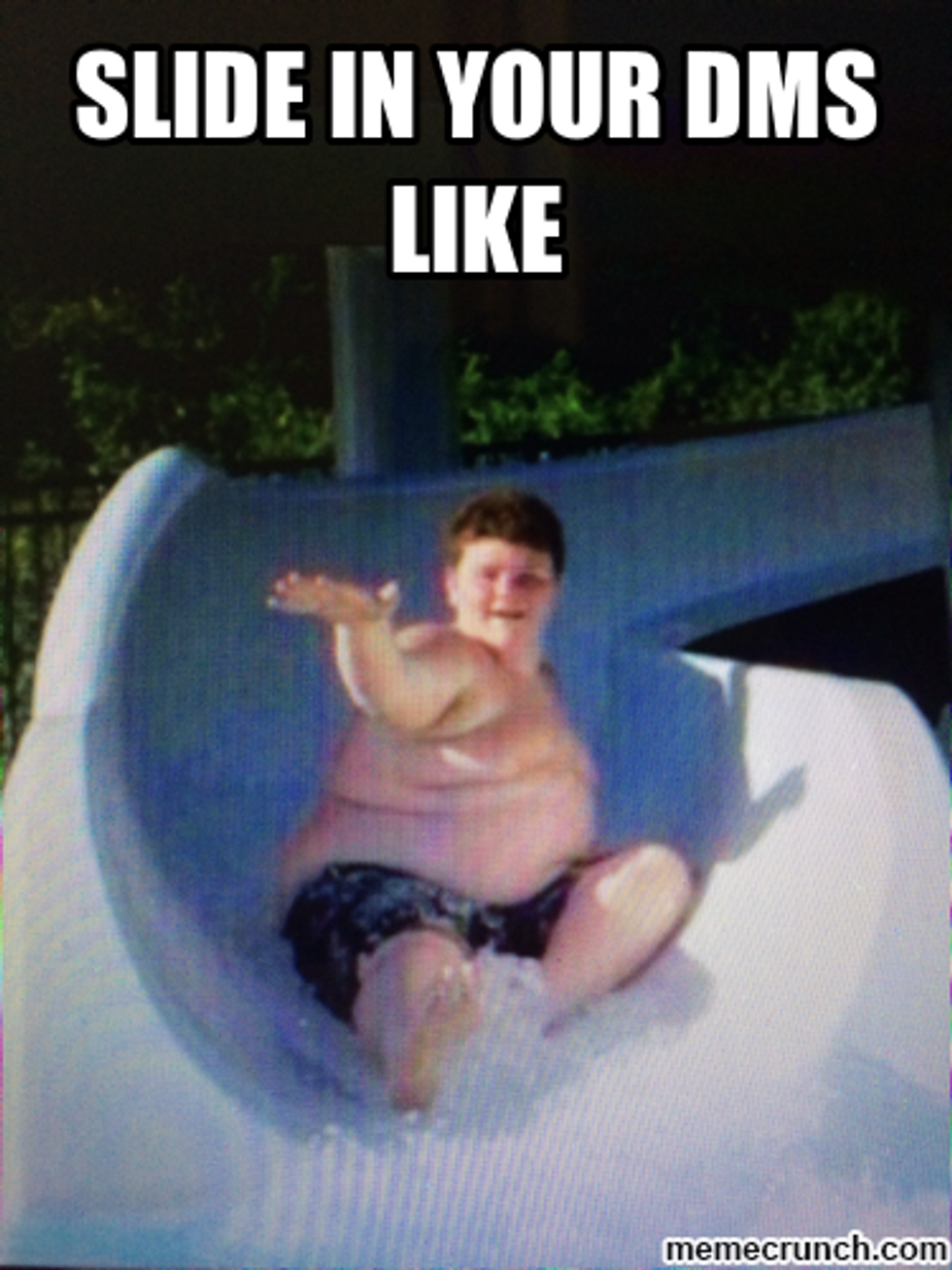 Would someone sliding into your DM's, impress you? Have you ever maneuvered your way into someone's inbox? Well, if you find that it is worth taking the risk, there's advice out there that might bring you success in your social media dating. Remember, don't get catfished!