Malia and Sasha Obama, along with their parents, first lady Michelle and president Barack Obama, have made their own fashion statements. Over the years I have grown tired of hearing the GOP constantly torment them on their fashion pieces. Hearing them constantly ridicule them with horrible comments calling them, "classless," and saying "their skirts are too shorts," and even "dress like you deserve respect, not a spot at a bar." I've decided to focus on all the times the girls dressed like the true dime-piece's that they are. We do have to keep in mind that their father became our president when they were only 7 and 10 years old and we never heard excuses on their behalf. Having gone thru the adolescent girl years not that long ago myself I understand how hard it is to seek approval from adults during the evolution of your style.
November 2008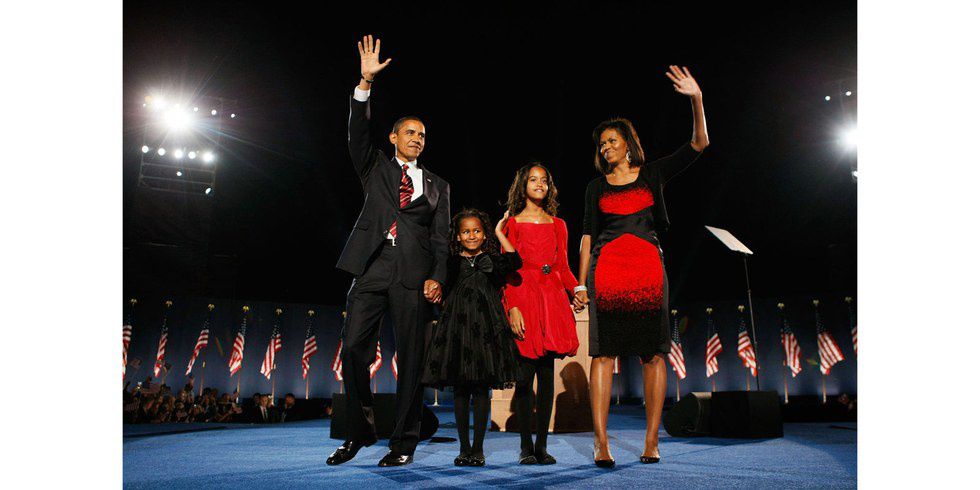 Look at this beautiful family. Can we go back to this day? Malia and Sasha look adorable in their coordinated outfits.
December 2014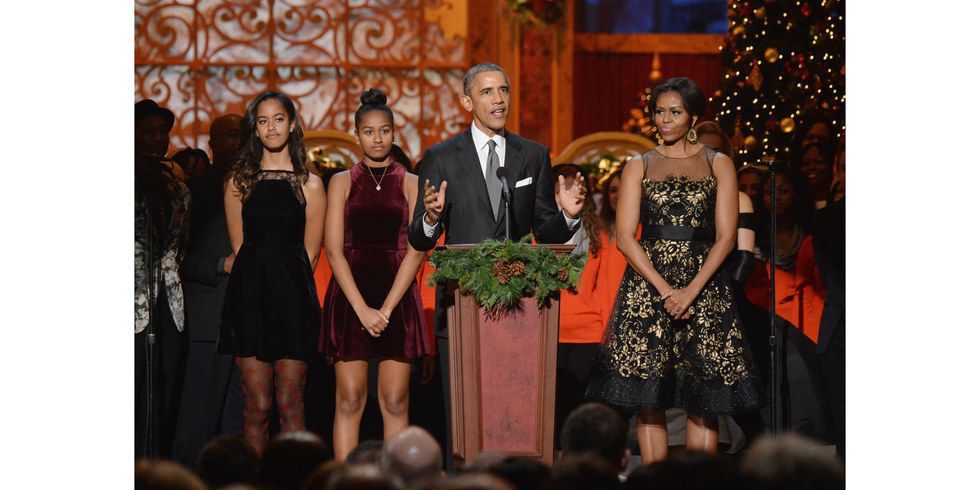 You could never go wrong with a black or burgundy velvet dress while at the National Building Museum during Christmas season.
November 2015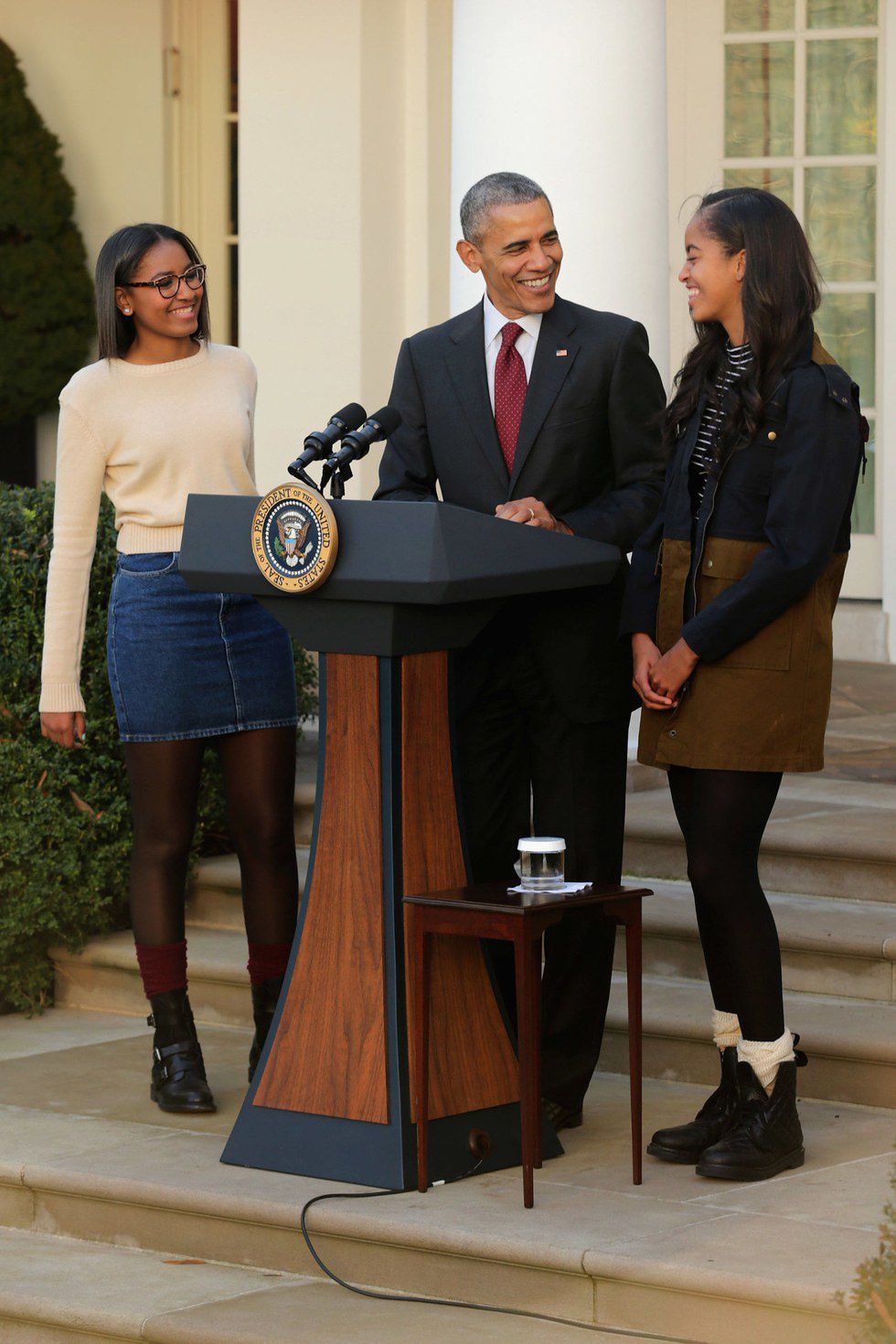 Malia and Sasha serving looks at the annual Thanksgiving pardon while keeping it casual.
March 2016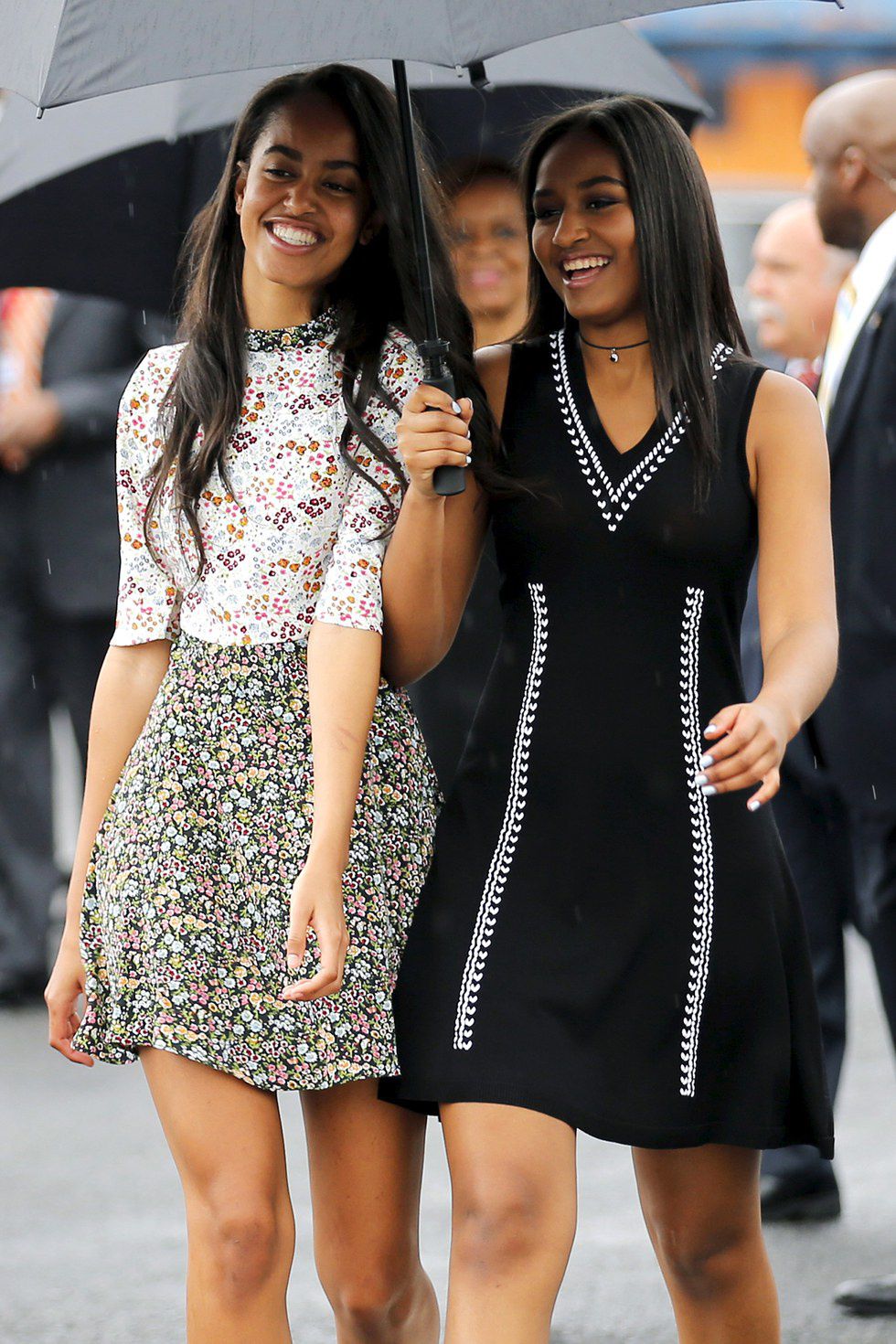 One thing we've learned is that Malia and Sasha's wardrobe could not be more opposite. While Malia wore a floral frock, Sasha opted for a black sundress.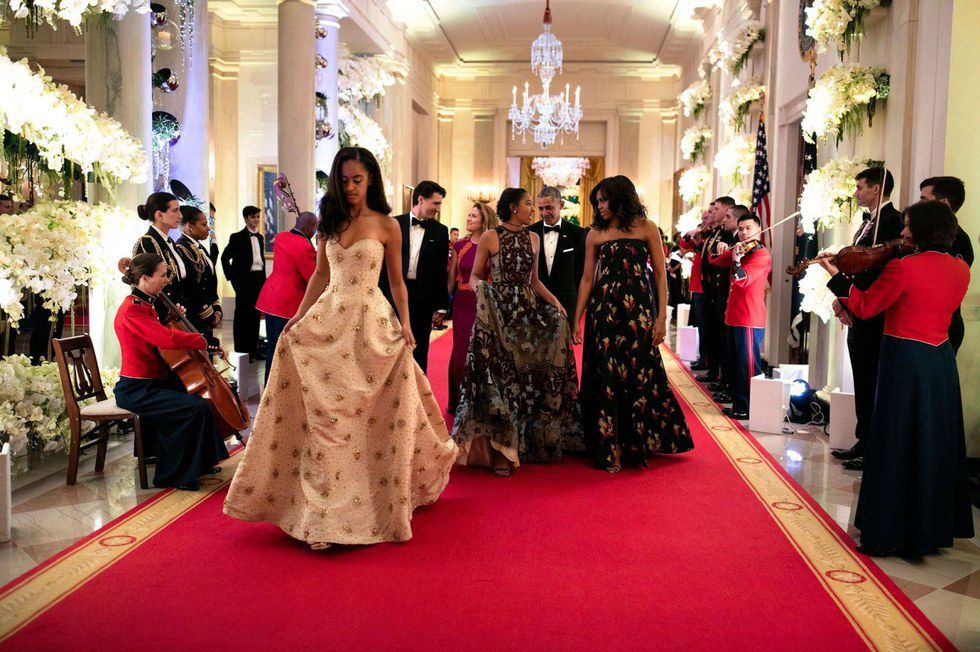 Remember the white house state dinner where they both wore Naeem Khan, and completely wowed America? Yes girls!
June 2016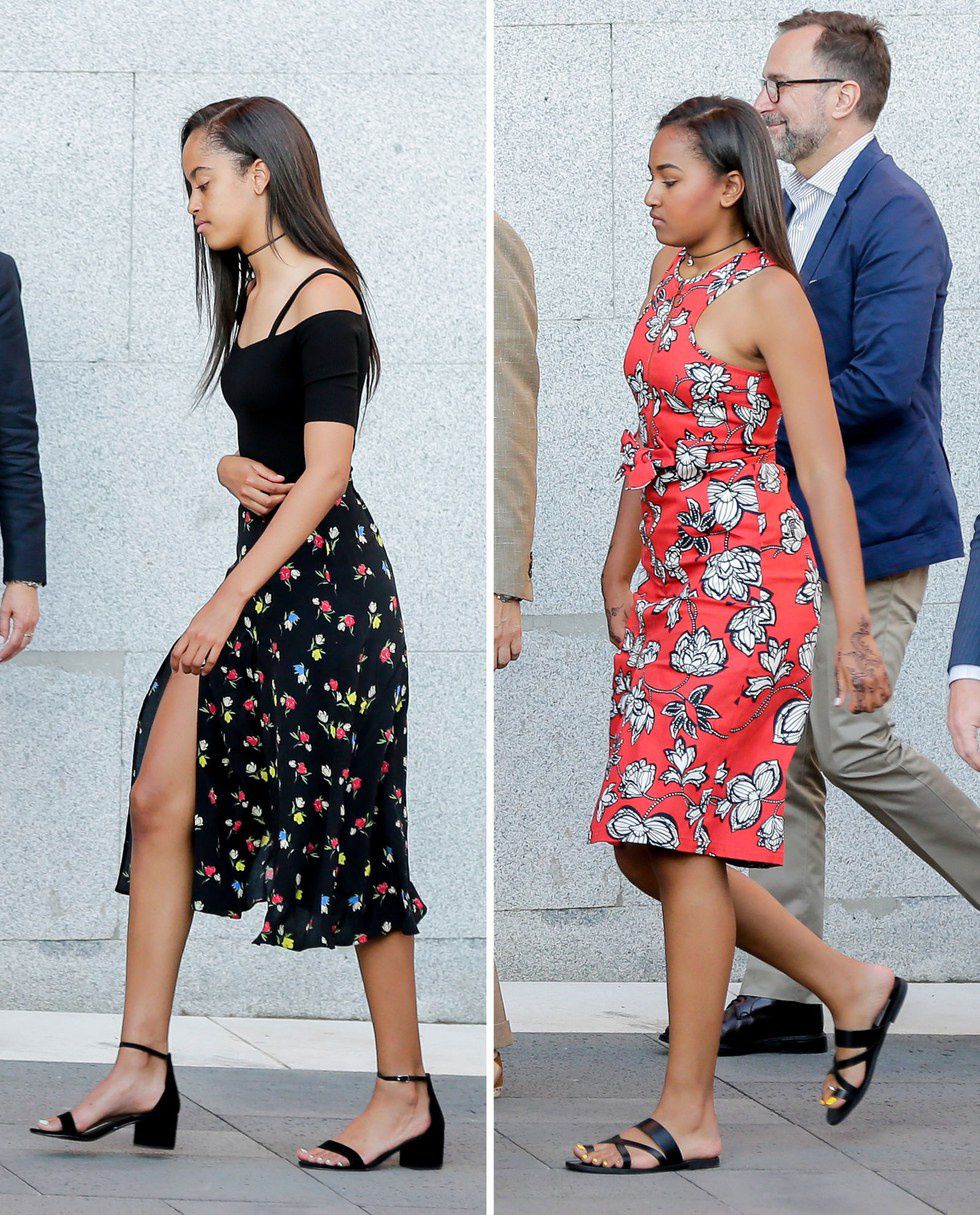 I am obsessed with this 90s style trend they have going on here.

August 2016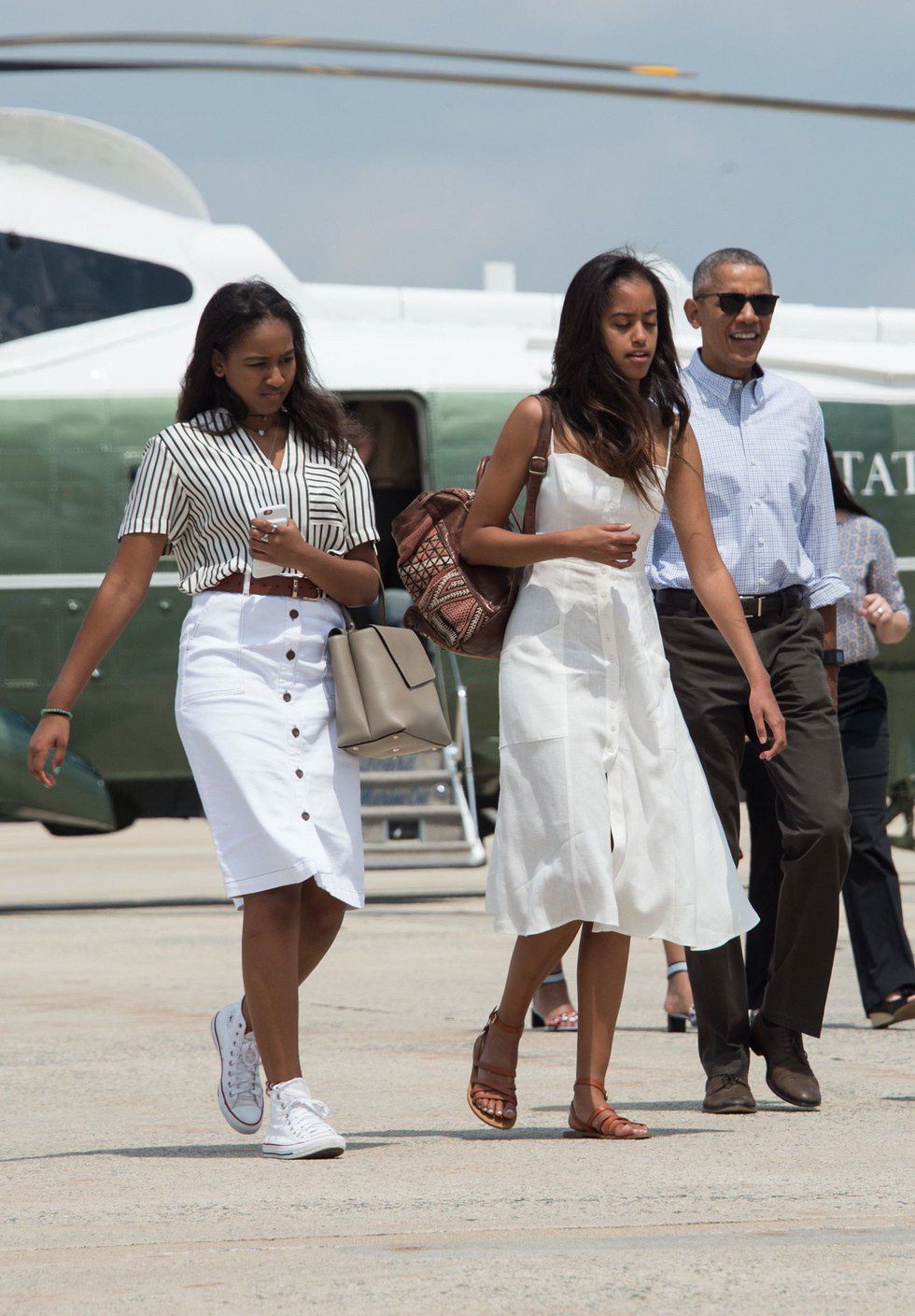 Everything about these two outfits have, "class" written all over them.