Welcome back
Sign in to comment to your favorite stories, participate in your community and interact with your friends
LOG IN WITH FACEBOOK
Here is something that has been on my heart a lot lately! I hope y'all enjoy it!
Loading video...
Report this Content
This article has not been reviewed by Odyssey HQ and solely reflects the ideas and opinions of the creator.
Subscribe to our
Newsletter
Featured
I used to be comfortable with religion, but now I'm uncomfortable.
2081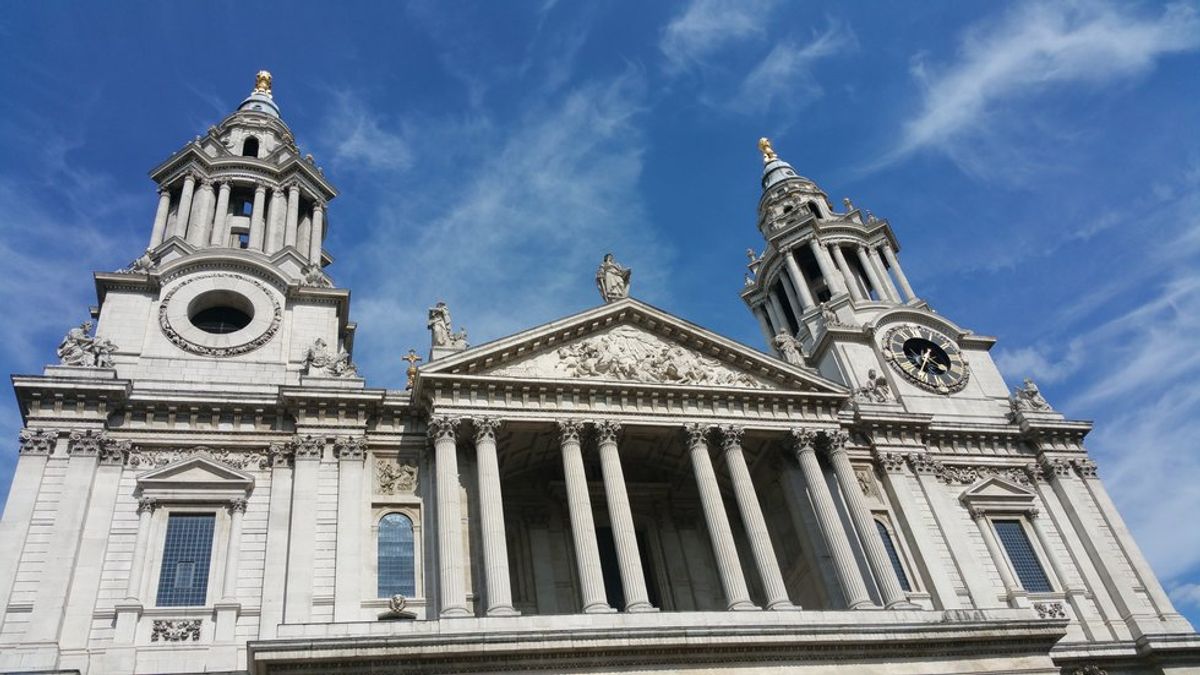 Rebecca Jarrett
I'm not one of those people who doesn't believe in God because"if there was a God, why would He let such horrible things happen?" Saying that because sometimes bad things happen, there must be no benevolent higher power, to me, makes about as much sense as saying that because sometimes it gets dark, there must be no light.
I'm not even one of those people who doesn't believe in God. I do; I don't think science alone can explain everything. However, I also believe that science does not seek to disprove religion (nor does religion seek to disprove science). The two can work together in conjunction.
What I am is someone whose faith has been shaken. I am someone who looks at other people who have faith—who looks at how much faith I used to have—and wonders, what happened? Where has my faith gone?
I think the problem is, I believe in God, but I don't really believe in religion.
Writing this, I recall a paper I wrote my sophomore year in high school. We had to write about someone who had impacted our life in some way, and I wrote about Rainbow, a homeless man I met while volunteering at Rescue Atlanta, a homeless shelter. Our church worship team left from our church early one Sunday morning to assist the shelter in their Sunday proceedings, which included riding the buses to pick up the homeless from around Atlanta, serving breakfast, handing out clothes and toiletries before they showered, sitting and talking with them while they waited to see a doctor, and lastly, worshipping. We were there for at least six hours, so we rotated jobs a lot. At one point, we just talked to the people. I don't remember much about my conversation with Rainbow, but I remember two things distinctly: how easy it was for us to connect, despite our differences, and his parting words to me and some other worship team members. As he shook each of our hands, he said, "I'll see you at the Great White throne." I don't know why, but his words have stuck with me through all these years.
I mention this anecdote because I think my problem is that, back when I was a sophomore in high school, I only knew the good side of religion, the sense of community it created. The fact of the matter is, I have thousands of anecdotes like this one. I didn't know the bad side of religion because I didn't have to—but things are different, now.
I used to be comfortable with religion, but now I'm uncomfortable. I've realized recently that it's not my faith in God that has been shaken, but my faith in the institution of religion. I don't have a problem with religion as a whole; I think it is important for people to gather in like-minded communities to share in worship. I have a problem when people use religion to oppress other people. I have a problem when people use religion as a justification for hatred, bigotry, and just plain ignorance.
What I know for sure is that I believe in kindness. I believe that, no matter who you are, or what you've done, you deserve to be treated with respect, and that you should offer that same courtesy to other people. And I believe in God, even when I don't believe in religion.
Keep Reading...
Show less
Featured
An open discussion on how much we need an open discussion on mental health awareness
3447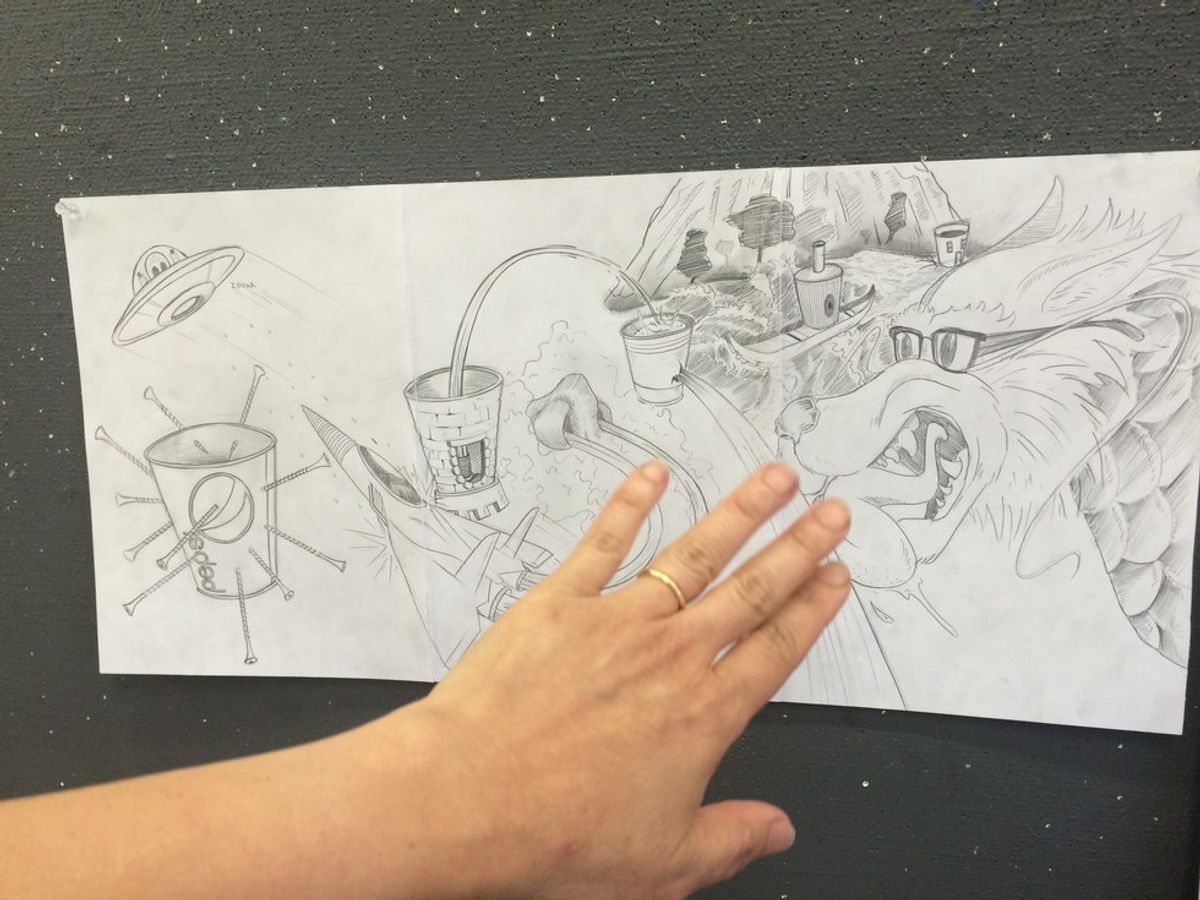 Ashley Wen
Odyssey recognizes that mental well-being is a huge component of physical wellness. Our mission this month is to bring about awareness & normality to conversations around mental health from our community. Let's recognize the common symptoms and encourage the help needed without judgement or prejudice. Life's a tough journey, we are here for you and want to hear from you.
The first article I wrote for the Odyssey was about one of my experiences with anxiety. It wasn't written as a cry for help, but rather in the hopes that someone else who hasn't opened up about their mental health issues could feel like there was someone they could relate to. Now, in honor of Mental Health Awareness Month, I want to open up more about why it's of paramount importance that we address mental health awareness.
I can say from personal experience that it's difficult to admit you have mental health issues, especially because of the stigma that surrounds them. Emotional distresses and illnesses are more often than not "treated" by being told to "suck it up" or "deal with it," while physical health issues are treated with utmost seriousness. And unlike an antibiotic that can heal the stomach flu or a fever, there is no reliable cure-all for mental health issues.
I've often wondered why there exists such a gap between acknowledgment of physical health and mental health problems. I personally believe this can largely be attributed to how the latter is discussed across the media. We toss and turn over the irrational actions of mentally-ill psychopaths that star in the dramas and horror movies we watch. We blame the genocides committed by criminals in the news on their mentally-ill states. As a society, we have created in our minds this idea of some Joker-looking, eye-twitching, drug-overdosed monster that is the "mentally-ill."
We are also taught to judge how much our mental health issues matter based on where we come from. I am guilty of trivializing my own mental health issues, and even denying that they exist because of how comfortable my life is. I have internalized the belief that someone who claims to have mental health issues while living a life with minimal tangible struggle is in reality, just being petty. This is completely false. However, to be brutally honest, even as I type that, I don't believe it entirely. I try every day to teach myself that my issues are real and should be dealt with as so, but it has been engrained in my brain for far too long that they are not. And so, I'm not just writing this article to reach out to others, I'm also doing it to try to help myself.
I'm in no way proud of the fact that I have mental health issues. However, I believe that I must recognize and acknowledge them as an important first step to realizing I need to reach out and get help. We should all feel unafraid to address our mental health issues. In fact, according to the National Alliance on Mental Illness, around 61.5 million adults in the United States alone undergo a variety of mental illnesses. This is approximately 1 in 4 adults. Given the prevalence of mental health issues here in America, it should make sense that they are discussed more, or even at all. Instead, we oftentimes hide these issues behind chipper facades. Not everyone who has a mental health issue seems like the "type of person to have a mental health issue," and the statistics prove just that.
By writing this article, I don't expect to solve the issues of stigma surrounding mental health issues. But mental health awareness is a topic that isn't talked about enough, nor recognized largely enough as a topic worth discussing. As the proverb goes, the first step to solving a problem is acknowledging it exists. So I hope that this piece encourages people to do their own part in ridding the stigma. Mental health issues are real, and it's about damn time we recognize that.
Keep Reading...
Show less
Featured
I'm still a human, I just love Jesus.
2562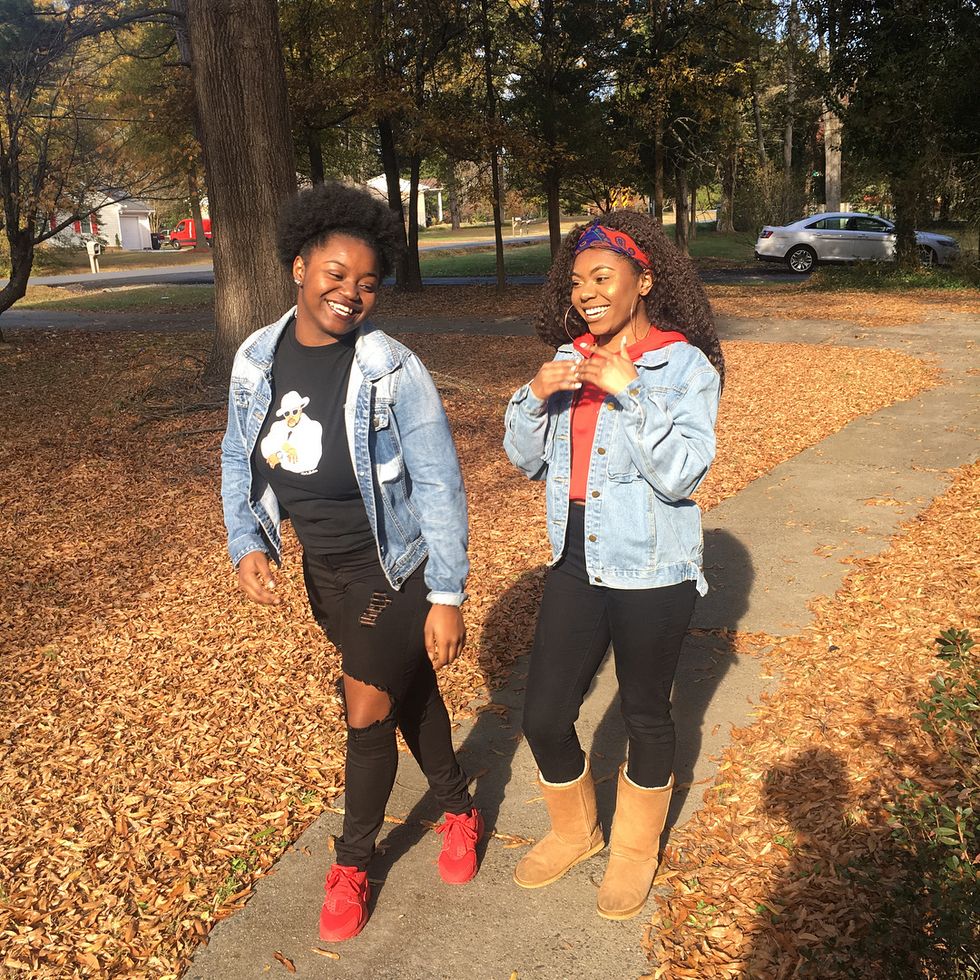 https://www.instagram.com/p/Bb2e_E-Hht5zoyCPBvqeHTMT91WxQwNcv34Iyg0/?taken-by=thejaniyawinchester
Do you endure a lot of persecution as a Christian but remember when you decided you wanted to "be like Christ"?
Didn't Christ suffer persecution? Didn't he suffer people talking about him, betraying him, determined to misunderstand him, and hate him?
What we go through as Christians is empty compared to what Jesus Christ went through but I wouldn't be surprised if you went through anything like this as a Christian. The amazing part about it all is that God has already overcome the world and has a plan for it all. Please take all of these things into consideration the next time you see your Christian friends.
"I have told you these things, so that in me you may have peace. In this world, you will have trouble. But take heart! I have overcome the world." (John 16:33)
Here are a few confessions I have as a Christian in college.
One day I was really looking over my past relationship experiences and I think that's when God really tricked me into this.
Keep Reading...
Show less
Featured
Let's lift each other up, because we are not our thoughts.
7783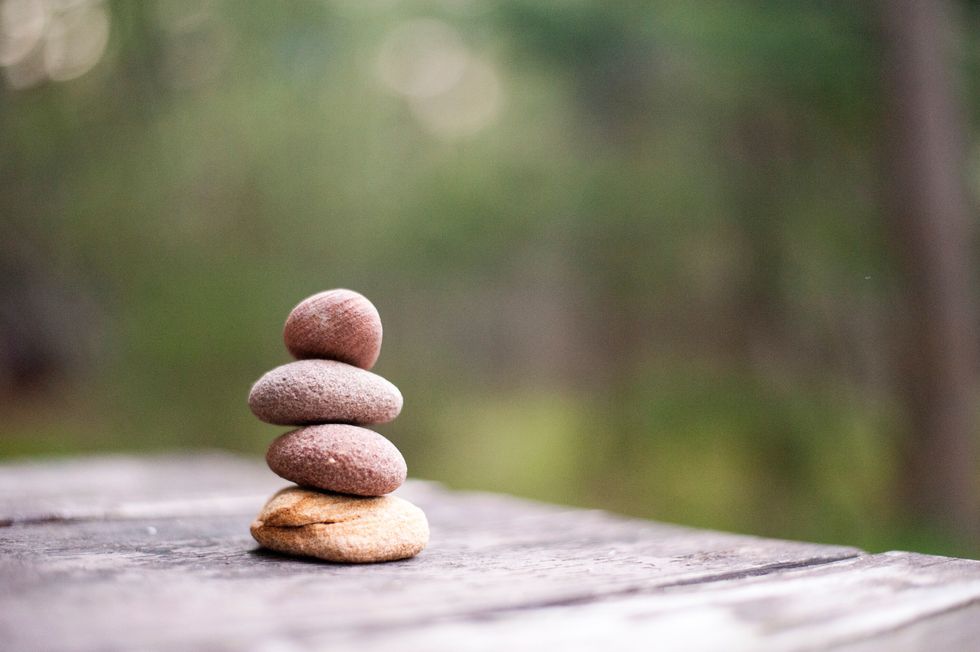 Odyssey recognizes that mental well-being is a huge component of physical wellness. Our mission this month is to bring about awareness & normality to conversations around mental health from our community. Let's recognize the common symptoms and encourage the help needed without judgement or prejudice. Life's a tough journey, we are here for you and want to hear from you.
It's a topic that needs to be talked about way more than it should, especially in today's world: mental health. Whether it be anxiety, depression or O.C.D. (or anything, really), we have come to learn as a society that it's okay- and even more beneficial than you think- to openly talk about experiencing what almost everyone does inside the complex mind.
May is Mental Health Awareness Month (and also the end of finals season for college students), so what better time to list some positive affirmations to ease the mind this time of year? Just take a deep breath and read on to realize that you are enough, it will be okay and you are not your thoughts; not by a long shot.
"Feel what you need to feel and then let it go. Do not let it consume you." - Dhiman
"You did well — even when you think it is not enough. Even when others think it's not enough. You tried, and that should count for something. Do not belittle yourself." 
"From a year ago today, you have come a long way. Every step you have taken matters more than you know." - Morgan Harper Nichols
"I hope you know it's okay if your strength looks a little different in this season." - MHN
"You have survived this before and you can therefore do it again. And with each time you do you become stronger. Believe in that."
"You are only human and humans are not perfect. Everyone makes mistakes, and it is only how you react to it that defines who you are."
"Everything will be okay in the end. If it's not okay then it's not the end."
"You are safe and loved very much. You are more worthy of those two things than you even know."
"You are capable of doing anything, and you are becoming a better version of yourself the more you try."
"You are in control of your own actions and destiny."
"Take things one step at a time, day by day." 
"You're a fighter. Look at everything you've overcome. Don't give up now." - Olivia Benson
"This is the root of Self. You are not your thoughts; you are aware of your thoughts. You are not your emotions; you feel your emotions…. You are the conscious being who is aware that you are aware of all these inner and outer things." - Michael Singer
"You are allowed to be happy and deserve all of the good your mind can imagine."
"You are enough. You are significant. Remember this always."
Keep Reading...
Show less
Featured
A leaked document revealed the Supreme Court intends to vote on overturning Roe v. Wade.
7486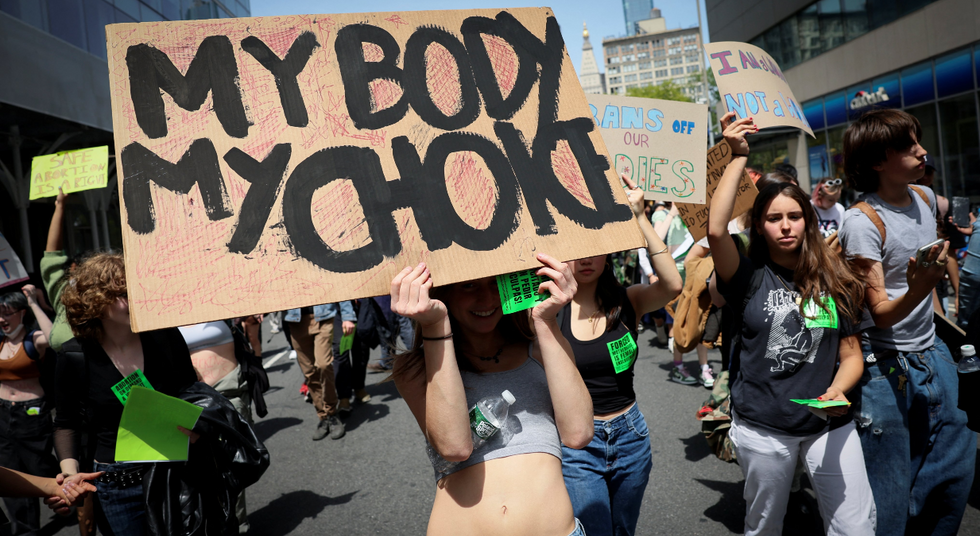 https://twitter.com/TRF_Stories/status/1523595310593110016
When Amy Coney Barrett was sworn in by the Supreme Court, she insisted overturning Roe v. Wade wasn't on her agenda. That landmark case made it possible for pregnant people across America to legally choose whether to have an abortion. There are many reasons a person would want to terminate their pregnancy. Money, age, health and sexual assault are just some of the reasons a person would choose to get an abortion.
Some religious people, Christians in particular, oppose abortion and therefore, the right to choose. They claim to be pro-life, as if the majority of pro-choice individuals are anti-life. No decent human being is pro-abortion. It's excruciatingly painful (both emotionally and physically) for the person experiencing it. Even though there's supposed to be a separation of church and state, some don't seem to care about that.
Certain folks in the Supreme Court especially don't seem to care, since they have decided to vote on overturning Roe v. Wade. This was revealed through leaked documents, the authenticity of which was later confirmed by the Supreme Court. With a conservative majority in the Supreme Court (thanks in large part to Amy Coney Barrett replacing RBG), this doesn't look good for those who are pro-choice.
While many cite religion as their motive for being against abortion, that belief doesn't apply to all religions. In Judaism, abortion is viewed as acceptable if the pregnancy endangers the life of the carrier. What about Jewish people? Do their religious beliefs not count? Christians who cry about their freedom of religion being stripped away seek to deny other religious people that same freedom.
It makes no sense as to why people feel the need to impose their religious views onto others. As stated earlier, there's supposed to be a separation of church and state. This separation guarantees freedom of religion, not the other way around. If you're a Christian who is against abortion, choosing not to get an abortion should be enough for you. You shouldn't have to pass a law forcing everyone else to follow your religious beliefs. Nobody is forcing pregnant Christians to get abortions.
Nobody is forcing them to marry someone of the same sex, either. As you can imagine, the same cast of characters constantly complain about same-sex couples being legally allowed to marry. It's interesting that when interracial marriage was illegal, the Bible was also used as justification. Yet, nobody would dare oppose interracial marriage today and most religious folks have evolved past that. Hopefully we'll reach that stage with same-sex marriage one day. Until then, however, we must deal with cry babies throwing temper tantrums over having to bake wedding cakes for same-sex couples.
These temper tantrums tend to come with a large helping of gaslighting. Justice Clarence Thomas recently spoke out after the leak to chastise people for getting upset over Supreme Court rulings. He didn't specify the Roe v. Wade issue, but broadly referred to recent events. It doesn't take a rocket scientist to decipher what he's referencing. He said that people should accept rulings they don't agree with and refrain from getting upset about them.
Aside from being condescending, this statement falsely equates mere disagreements with people having their rights stripped from them. These two scenarios are very different and getting upset about the latter is more than justified. Protesting and demanding change isn't an overreaction. Justice Thomas' words are nothing more than a pathetic, manipulative attempt to silence criticism and gaslight the American people.
What Justice Thomas and many others seem to miss is the fact that this won't stop abortion. All it will do is cause more unsafe abortions. Who knows how many people will be injured or suffer serious health detriments as a result? As of right now, people in America can have safe abortions performed by a medical professional. It's absolutely barbaric and immoral for the majority of the Supreme Court to take that away from countless American citizens.
Just because America has made progress in terms of abortion rights and marriage equality, it can still be reversed. It's been speculated that overturning same-sex marriage is another item on the Supreme Court's agenda. We must not allow ourselves to be gaslit. We must speak up about these issues. We must vote and take action in whatever way we can. As corny as it may sound, the American people have the power and we can stop our country from regressing. In order for that to happen, we must not give up and keep fighting the good fight.
Keep Reading...
Show less