From one makeup addict to another, we can all agree that for some reason we thoroughly enjoy buying new makeup to add to our collection. That overwhelming feeling you get when you walk in to a Sephora or Ulta is universally known. Or when you get a gift card and you run to get that new eye shadow pallete or matte lip stick. Sometimes you will literally wait on online queues because the new item (such as the Sweet Peach Pallete) would become sold out in due time. All of us makeup lovers also know we have our favorite brands and products that we can't imagine our makeup routine without.
NYX, Soft Matte Lip Creme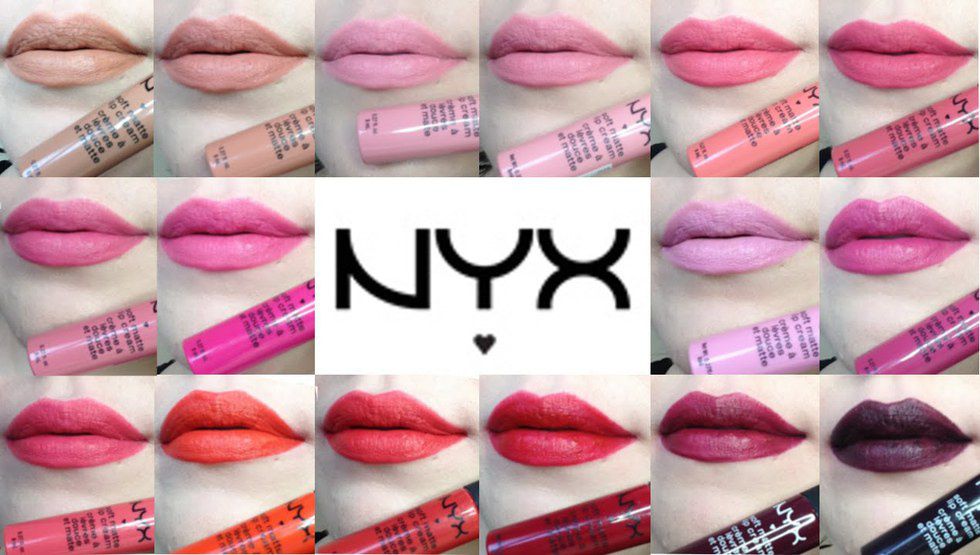 NYX Soft Matte Lip Creme is one of my favorite items. I have about four of them and I use them almost everyday. Compared to other liquid lipsticks, the price is affordable at only $6. I've seen liquid lipsticks for as much as $25 or more, and NYX's quality is just as good. The texture is unlike the other liquid lipsticks I own. As advertised, it is more like a cream and has a thicker formula. The colors are diverse and very pigmented, as well. In addition, it stays on for a while and is pretty durable. I would also recommend the NYX Dewey Finish Setting Spray for $8. This is a bargain compared to $30 ones I've seen. NYX is definitely a reliable source for makeup, and has products that are affordable.
Too Faced, Sweet Peach Pallete and Chocolate Bar Pallete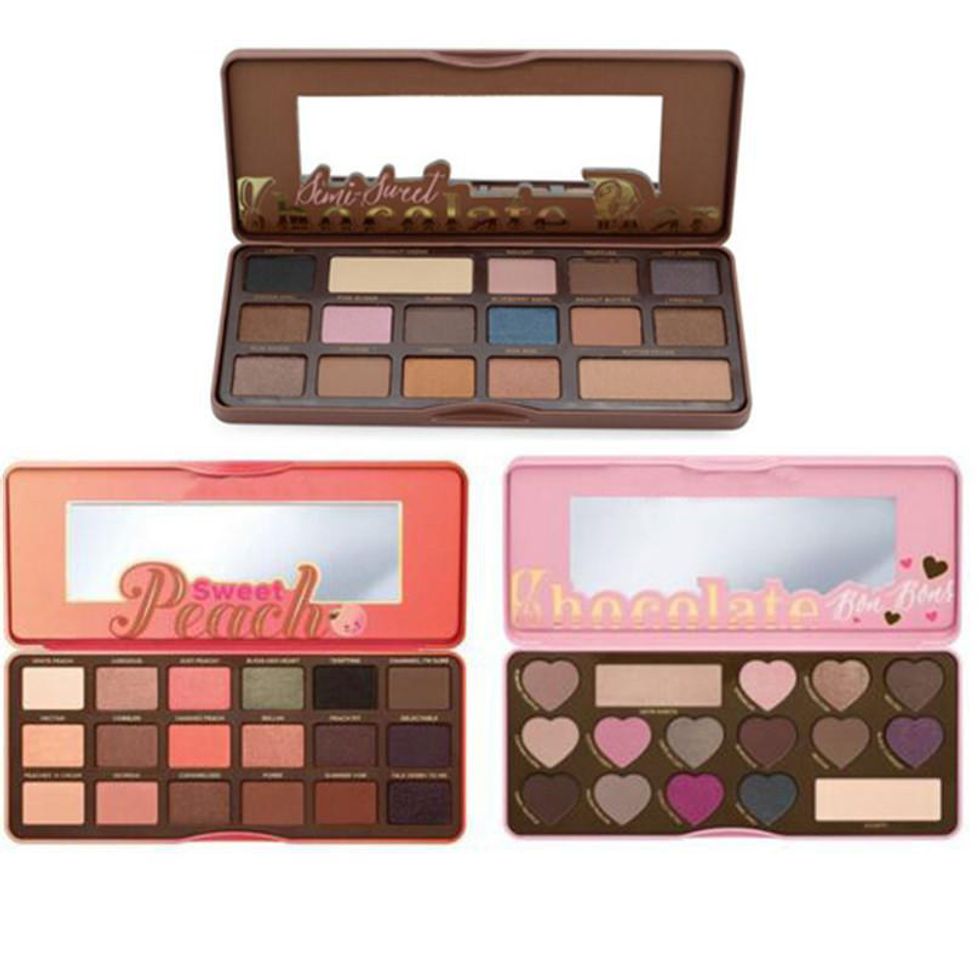 Contrasting with NYX, Too Faced Cosmetics can get expensive. I have both the Sweet Peach Pallate and the Chocolate Bar Pallate. Each were $49. I'm biased, but compared to flakier and cheaper eye shadows, these are worth it. With just one swipe of a brush, you get so much vibrant colors and pigment. They also are long-lasting and will remain bright all day. And the multiple colors lays way to different combinations and looks. Honestly these are great eye shadows, but yes, super super expensive. Too Faced has other products as well that I hope to try out in the future!
Anastasia Beverly Hills, Liquid Lipstick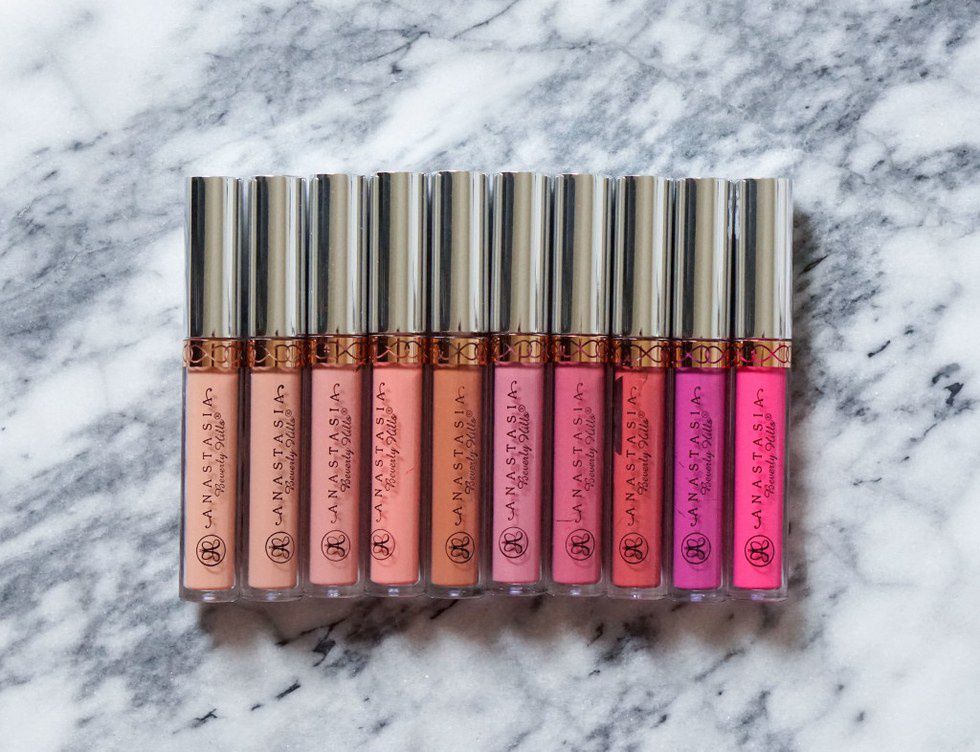 Like Too Faced, also expensive. I have one of these liquid lipsticks, which was $20. Compared to the NYX lip creme, this is a more expensive, yet a bigger buy. The tube is bigger and the texture is different. I use this one sparingly and only on special occasions because it is more expensive, but the quality is really good. Another product from this brand that I hope to try in the future is their Modern Renaissance eye shadow pallate, which is $42.
Kat Von D, Everlasting Liquid Lipstick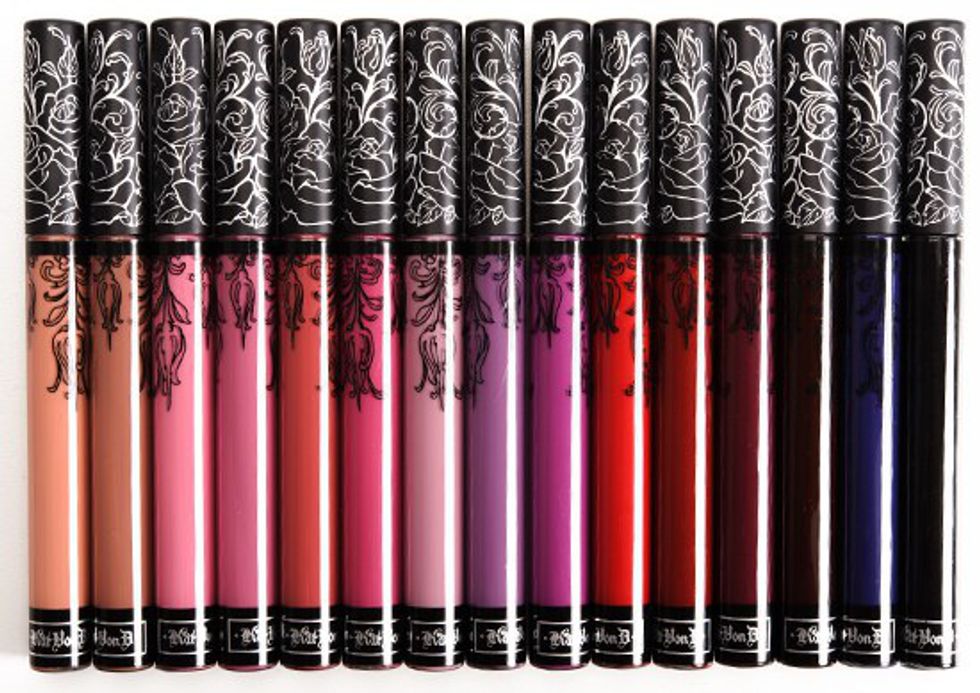 I have two of Kat Von D's lipsticks, one a nude/brown color and the other a dark red. Like Anastasia Beverly Hills, they are $20. The colors I got are not really for an everyday look, so I use them every so often. I love the quality of this lipstick, a little more so than the previous one. Sometimes matte lipsticks can get crusty, but I've never experienced that with Kat Von D. Another product I'm dying to try is the Tattoo Liner, $20, which I've heard positive things about.
Dolly Wink, Liquid Eyeliner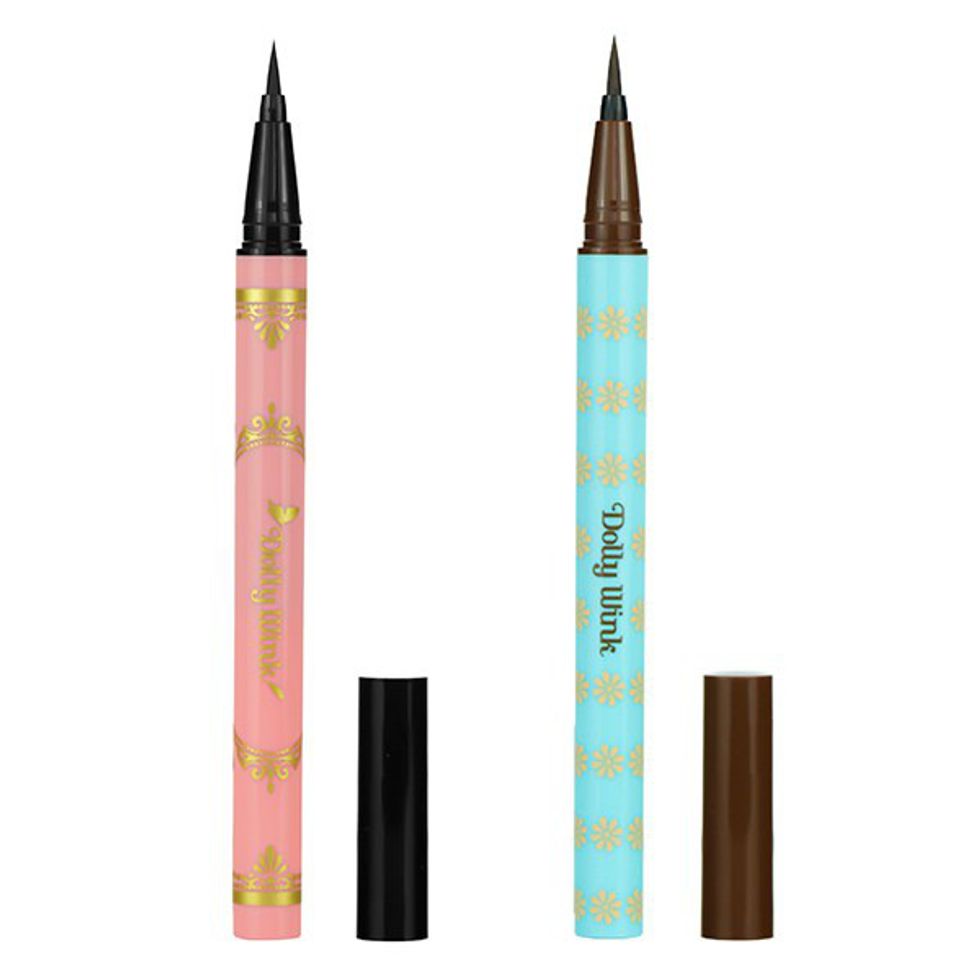 Not a mainstream brand or product, but definitely a must have if you like to do eyeliner. You can order it on Amazon for $17. I have tried both the black and brown, and love both. Through using this eyeliner, I learned to perfect my winged look. The applicator is think and pointy, so it really allows you to have control of your eyeliner.
Urban Decay, Matte Revolution Lipstick
[rebelmouse-proxy-image https://media.rbl.ms/image?u=%2Ffiles%2F2017%2F03%2F05%2F636242811078290389-2076335972_Master_mattelipstick.jpg%3Fsw%3D570%26sh%3D570%26sm%3Dfit&ho=https%3A%2F%2Faz616578.vo.msecnd.net&s=867&h=b1c7d31d515999a3237e42dbe2a738567b8336c4dbf66c7bda44882a45798796&size=980x&c=3307042943 crop_info="%7B%22image%22%3A%20%22https%3A//media.rbl.ms/image%3Fu%3D%252Ffiles%252F2017%252F03%252F05%252F636242811078290389-2076335972_Master_mattelipstick.jpg%253Fsw%253D570%2526sh%253D570%2526sm%253Dfit%26ho%3Dhttps%253A%252F%252Faz616578.vo.msecnd.net%26s%3D867%26h%3Db1c7d31d515999a3237e42dbe2a738567b8336c4dbf66c7bda44882a45798796%26size%3D980x%26c%3D3307042943%22%7D" expand=1 original_size="1x1"]
This is one of the only lipsticks I own that isn't liquid. They are $22 and I still use one that I got over a year ago. I have a lot of items on my wish list from Urban Decay, from the Naked 3 Pallate, to the Vice Liquid Lipstick, etc.