Winter is both the easiest and worst time to get dressed. There are tons of fun sweaters and cozy socks that are fun to wear in the colder months, but sometimes it's easy to get bored wearing the same style of outfit every day for four months. It's hard to not get bored with cardigans and button up shirts or pullover sweaters with infinity scarves all the time, but I'm here to say you can dress for winter in a way that's more fun and brings variety to your wardrobe. Here are my winter fashion tips to spice up any outfit.
1. Statement Jewelry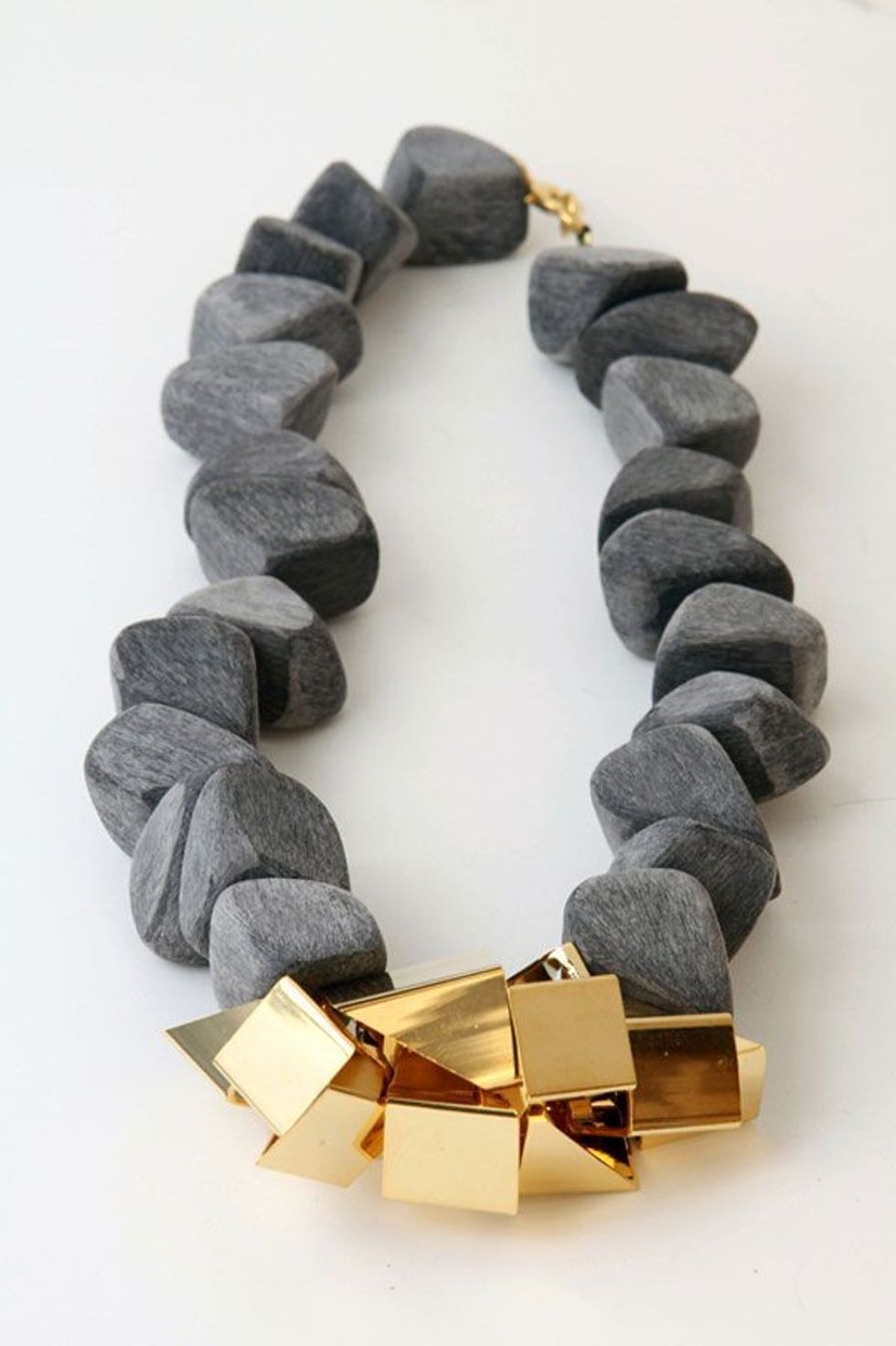 Statement jewelry is so easy in the winter months because so many great sweaters are solid colors. With a more demure sweater and a pair of dark skinny jeans, an over the top necklace or oversized ring stands out and will definitely get compliments. If you tend to be someone who is more on the conservative side of dressing, the statement necklace is a good way to start because it's not too over the top and will definitely make you feel more confident.
2. Hats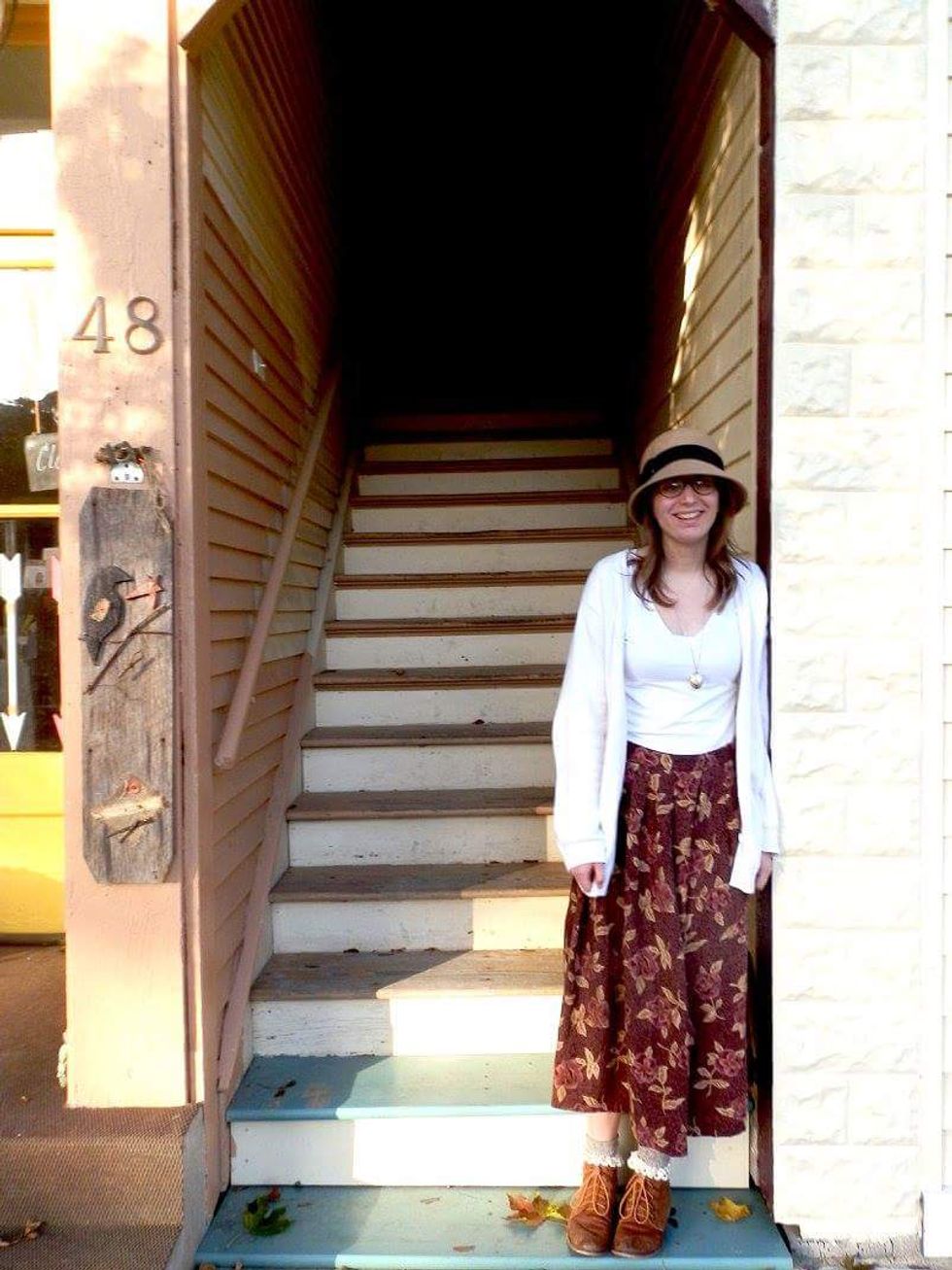 Let me start this section off with a disclaimer; hats are not for everyone and some of you may find them unflattering. That being said, too many people are fearful to put on a fun hat and try it out with an outfit. I was unsure the first time I donned my favorite polka dotted sun hat to an event. What I realized is people loved it. Hats exude a free spirit in many ways and many people appreciated that. I also find that for winter months, a dark colored cloche hat is perfect to look professional while once in a while a floppy hat (not on windy days) adds some spunk to an otherwise boring wardrobe. Try it out, you may find you look great in hats!
3. Patterned Pants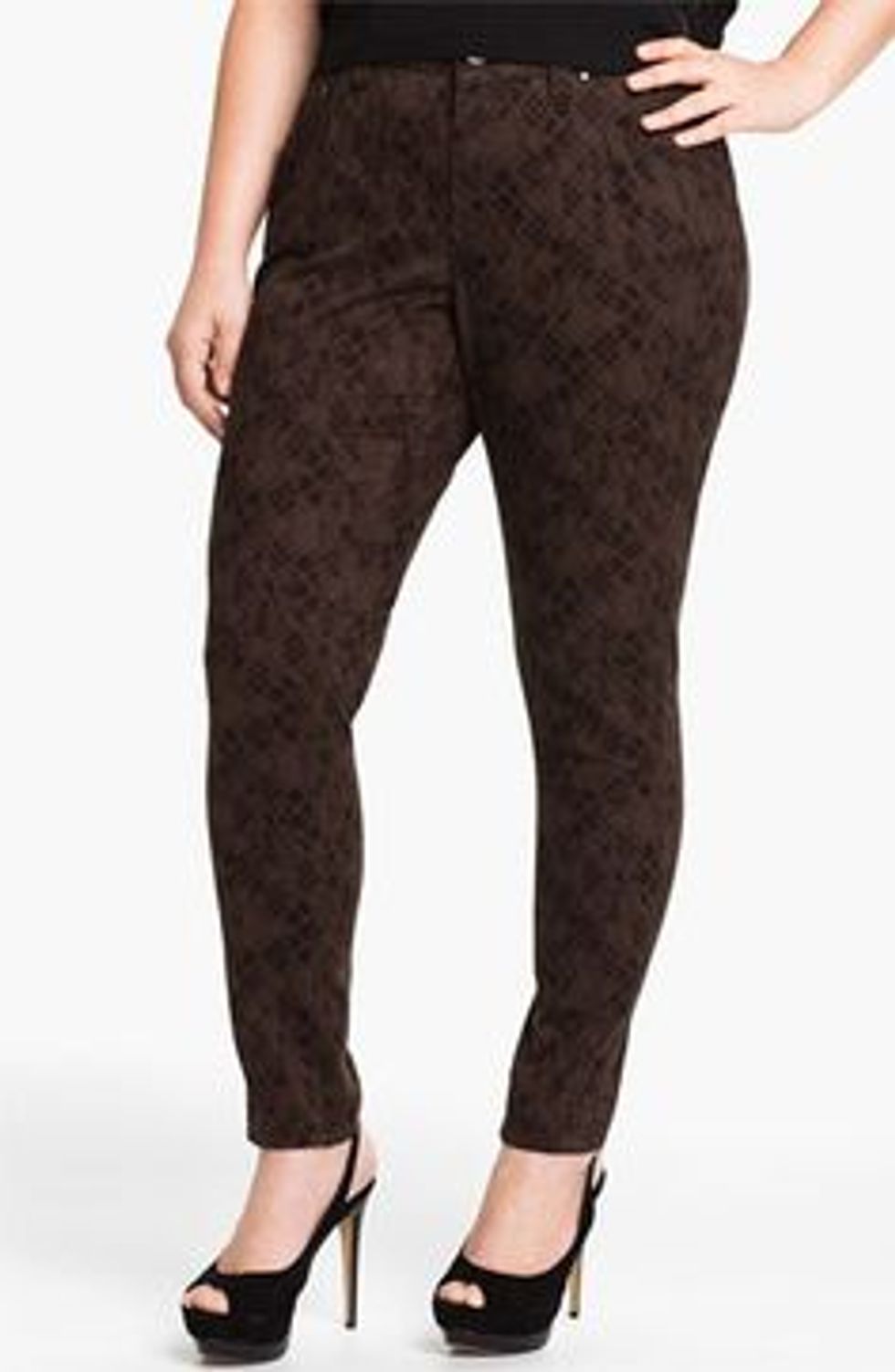 Winter is the season where our favorite dresses have to be pushed aside. That doesn't mean that you have to wear boring denim every day. Sure, dark wash skinny jeans are a girl's best friend in winter, but sometimes we can't put all the pressure on our patterned sweater game to show off. That's where the pattern pant comes in. For winter, it's best to stick with a cheetah print, a subdued print such as the one above, or some sort of darker colored bohemian design. Stay away from floral until at least March. You'll be happy to stay warm and make a bold move all in one outfit.
4. Lipstick

Who said your face can't be what brings your outfit together? You are gorgeous, and what you wear looks good because you make it that way. That's why lipstick is the perfect way to up your winter outfit game. Lipstick is not done enough. While natural looking lips are great, I think it's always fun to paint them up and let them pop. It gives a nice polished look that also gives you an edge you didn't know you had. Go for it, you will look incredible.
5. Sheer Shirts with Blazers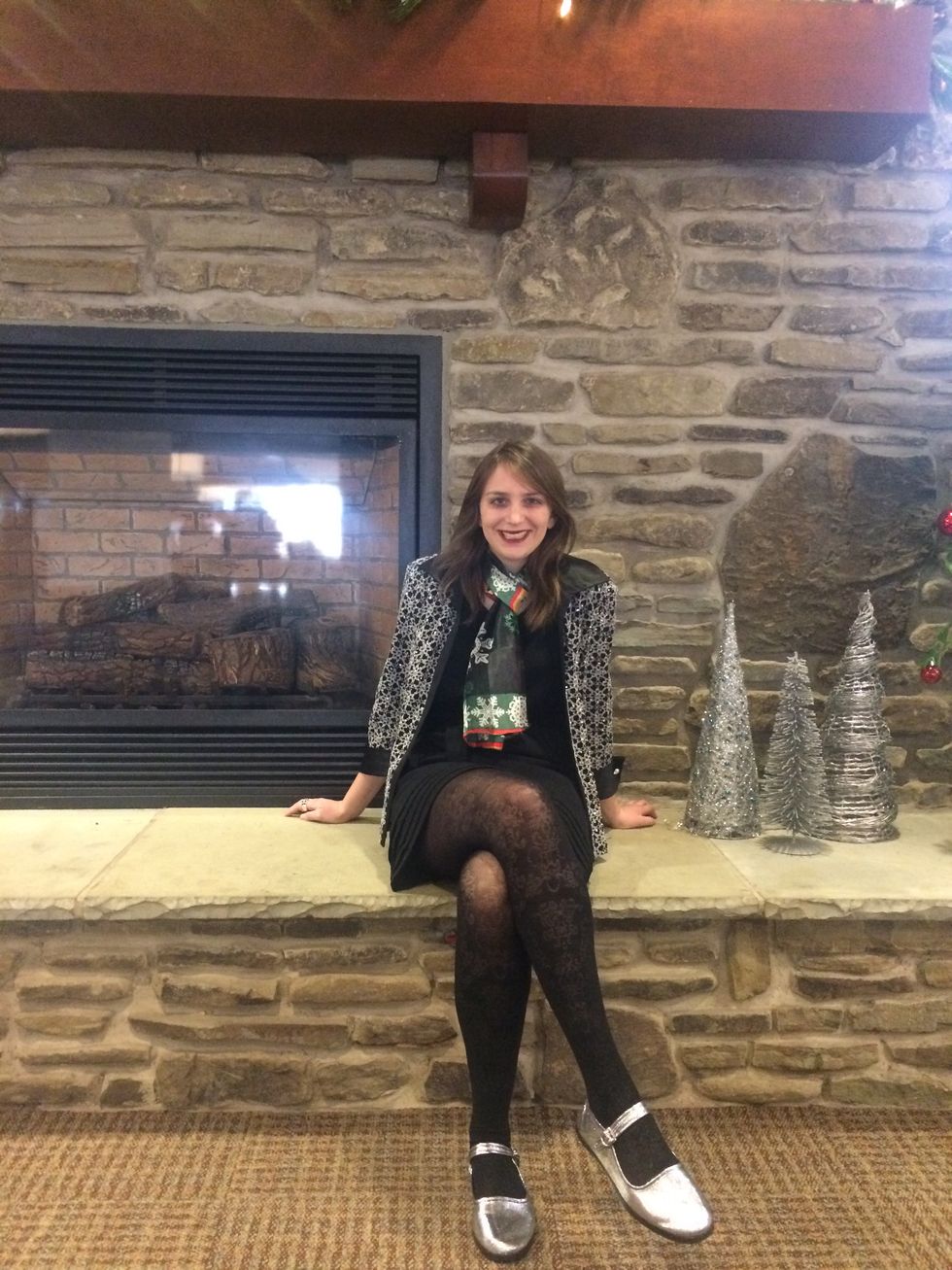 Something to definitely try on a day that is not quite as bitterly cold is a sheer top with a blazer. The blazer included win the photo is one I picked up from a thrift shop and has a little eccentricity to make the outfit come together. A sheer shirt is usually quite chic and when you combine the professional look of the blazer and the chic style of the sheer, you get a really great combo that makes you feel like you can take over the world.
6. Different Textures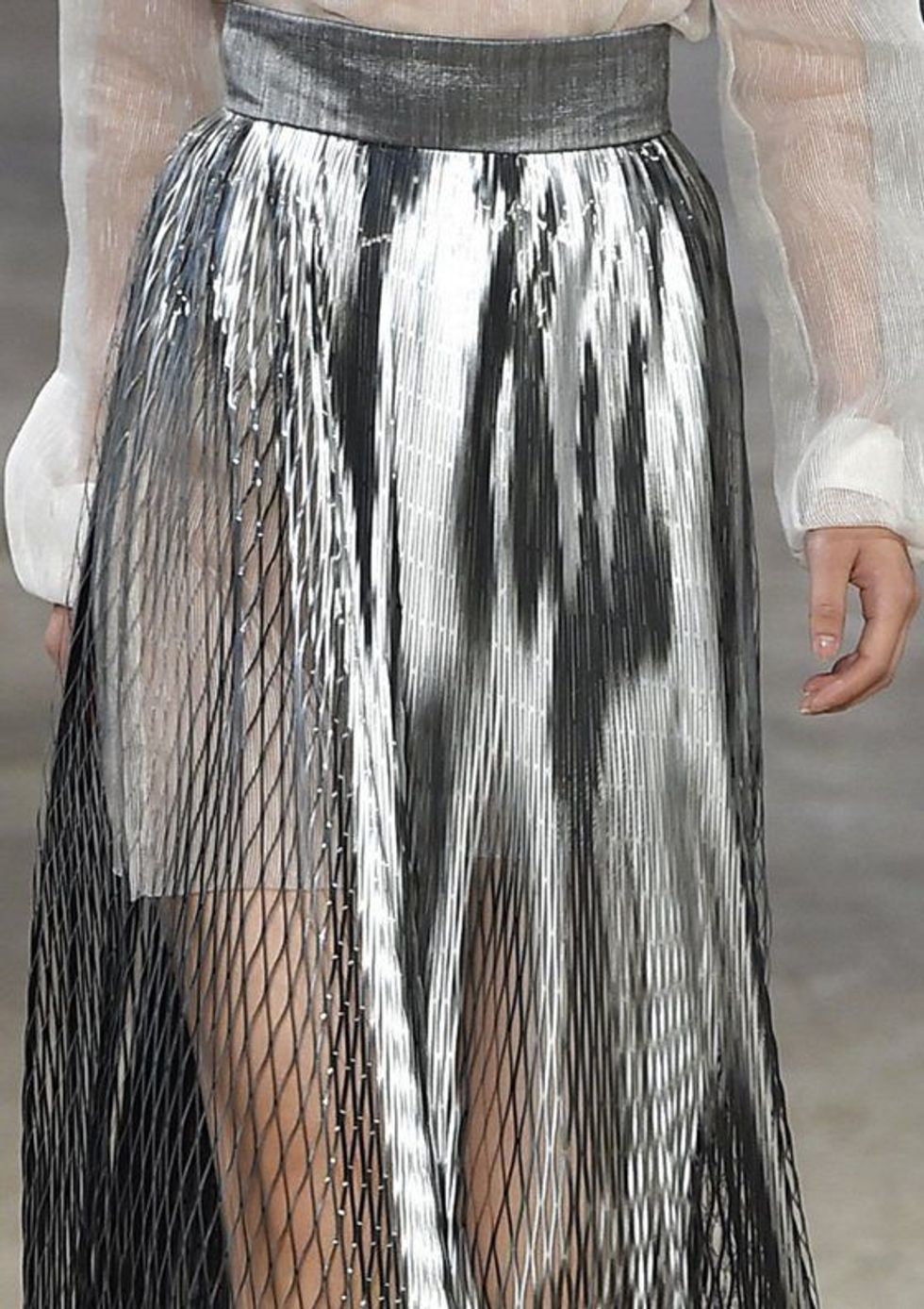 The BEST thing to happen to store shelves in 2017 was the resurgence of texture. You have velvet, cashmere, and metallic all coming back along with that fishnet look that sheer gives you. Combining textures or just adding a more flamboyant one to a more conservative outfit can definitely get you compliments and just make you feel badass. Pro tip, different textured shoes are a great way to start and are always a fun way to up your look.