I fly Southwest Airlines because they answer my question before I have time to ask it, so to speak. I fly Southwest because they call me "ma'am" even though I'm still a teenager. I fly Southwest because I get to choose my seat. I fly Southwest because nine times out of 10 if you ask for extra pretzels or the can instead of a cup, they will provide it.

With all the good comes the bad. You could say that I have a love-hate relationship with traveling.
There are things I absolutely love about traveling: the moment you see people reunited, that first embrace after some long journey. It could be a long distance relationship, a soldier returning from war, or a friend who lives across country. I love it when I see guys walk into the airport with flowers. It warms my heart, and there is nothing better than coming home to your friends and family.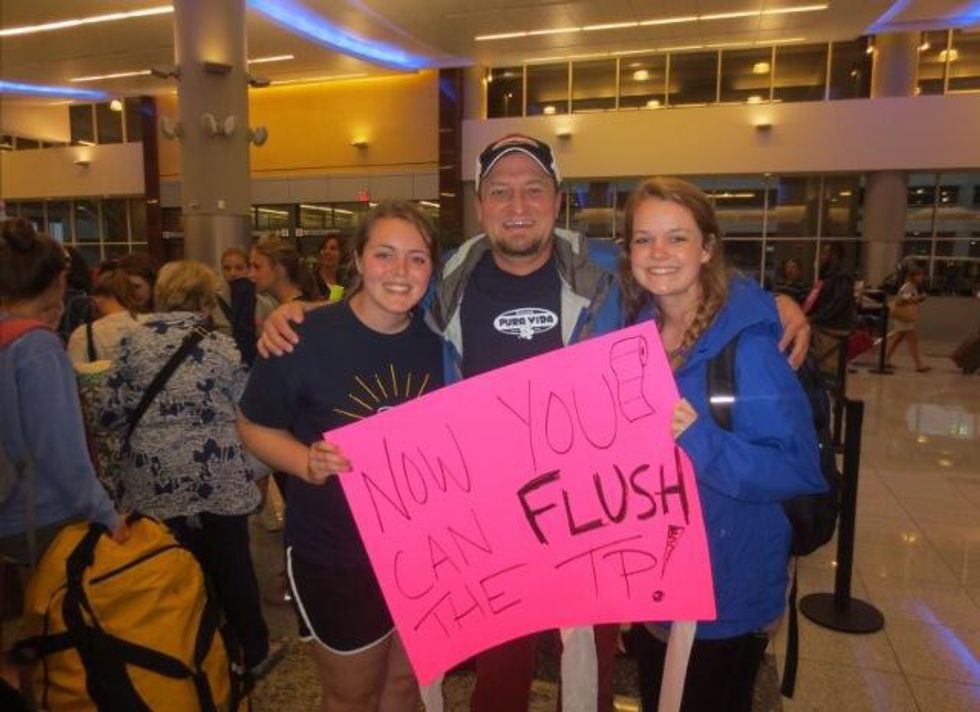 I like that I can put my headphones on and be unreached for a few hours. I like the rush of taking off and watching someone who is flying for the very first time. I get to laugh at the families in matching shirts and remember the times my youth group roamed the international airport with matching shirts.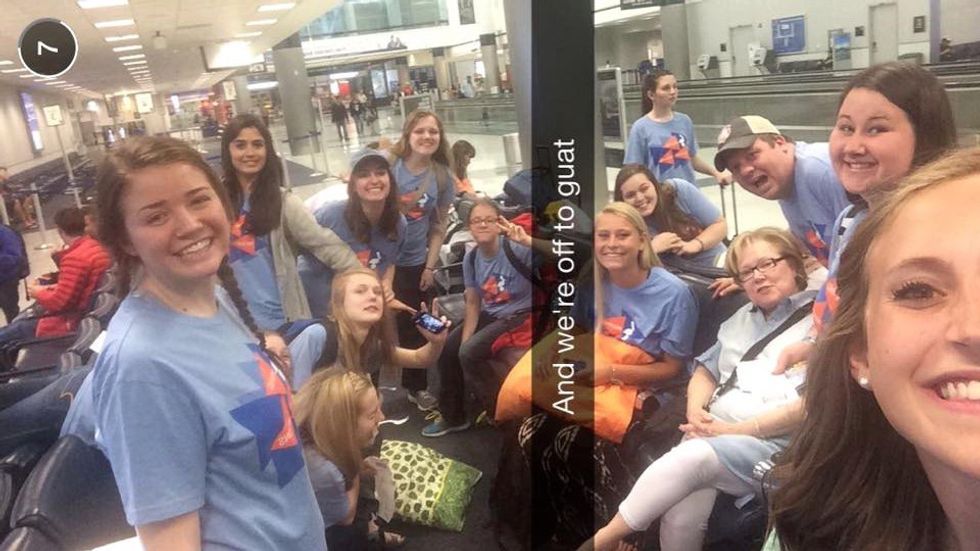 Then, there are things that I can't stand about traveling: the random security checks, the crying kids on your five-hour flight, seeing someone run to their gate only to miss their plane. But overall, the goodbyes are the worst. I always feel rushed at airports, but I never want to wave goodbye for the last time. When I come to visit family, my dad always waits until the last second to turn and leave, and for some reason, there is always a time when I look and can't find him. My heart drops, and then, around the corner, there he is, smiling again. Goodbyes are terrifying. Goodbyes are sad. Goodbyes always happen at the airport.
I tell people all the time that my goal in life is to travel. When I think about the past, I think about how I was happiest while overseas. It's not that I wasn't sad leaving things behind (the comfort of my own bed, my boyfriend, American food), but I loved exploring new cultures. Therefore, I honestly could live out of a suitcase (a very large one, that is). I have been known for overpacking, but also always being prepared. You need medicine? I got it. You need your favorite beach accessory? Yep, I got that too. Did someone say snacks? You bet I have those.
What I don't have is the confidence. There are always interesting people at the airport, but I never have the confidence to speak to them. The person who has better style than me. The kids that just went to Disney and had their dreams come true. The old lady that has a life story. I always just sit here and make up stories for them on my own instead of asking them what really happens in their life.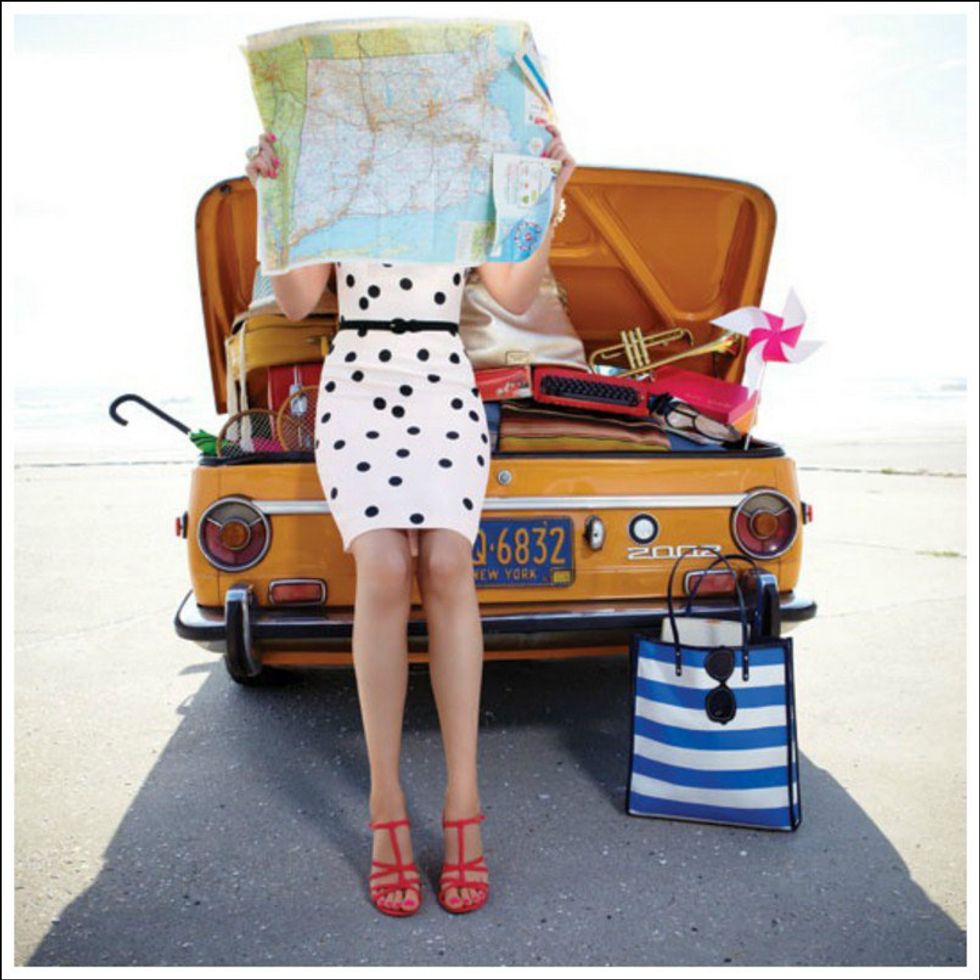 As I sit in the Atlanta airport waiting for my flight to Orlando for spring break, I get to people watch. I see the family that has matching neon hats, and I'm guessing they're going to Disney. I see the young business man across from me who has an Air Jordan bag and hipster socks; I wonder what he does for a living. I see the little boy who begged for a new toy and got an airplane set 10 minutes ago; I bet this is his first time on an airplane. I see the guy with a clever graphic tee and headphones on that can't be much older than me, and I notice he's traveling alone too. I wonder what other people who are "people watching" think of me as I look around and type away.
I make fun of Noah, a friend of mine, for being a "Delta Snob" or someone who will only fly Delta. That used to be me, and I definitely understand that it has to do with the friendly service, free pretzels and point system; but ever since I took my first trip with Southwest, I decided to never fly another way. I love the atmosphere of an airport, how busy it can be while I am still at peace. Whether you fly Delta, Southwest, or some other airline, I hope you will always have safe travels and travel to the destination of your wildest dreams.