Psychologist say that if you are friends with someone for more than seven years, then it will last a lifetime. If that's true then I have found a friend that's stuck with me for eternity since we've been friends 18 out of the 22 years that we've been on this crazy planet.
I feel that my childhood friends have shaped me into the person that I am today. I think that it was my first friends are the ones who form your personality and enhance your sense of humor.
I met my best friend in elementary school...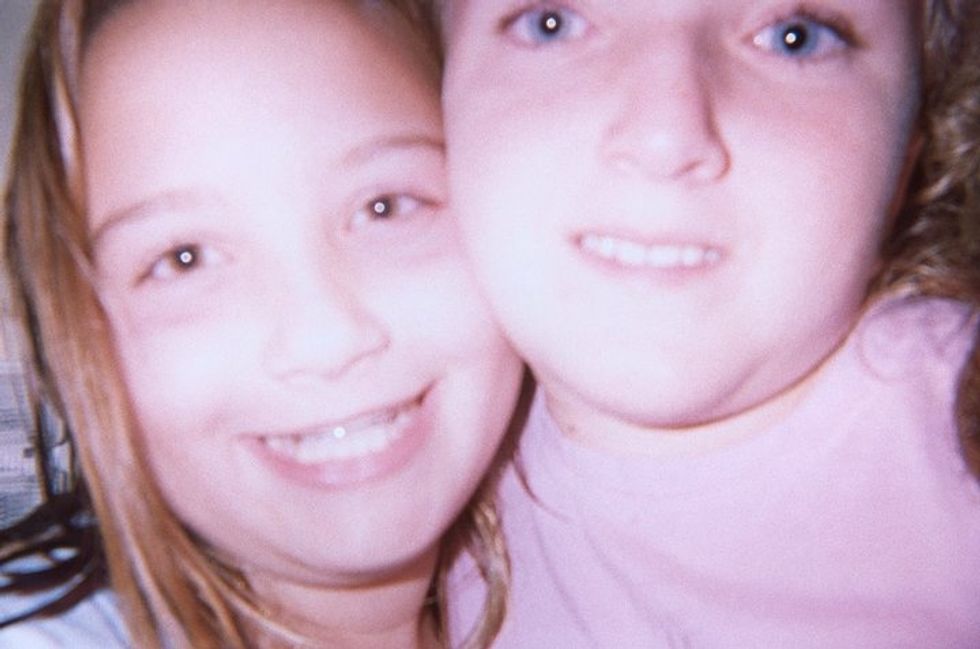 and we thankfully attended the same school all the way through high school.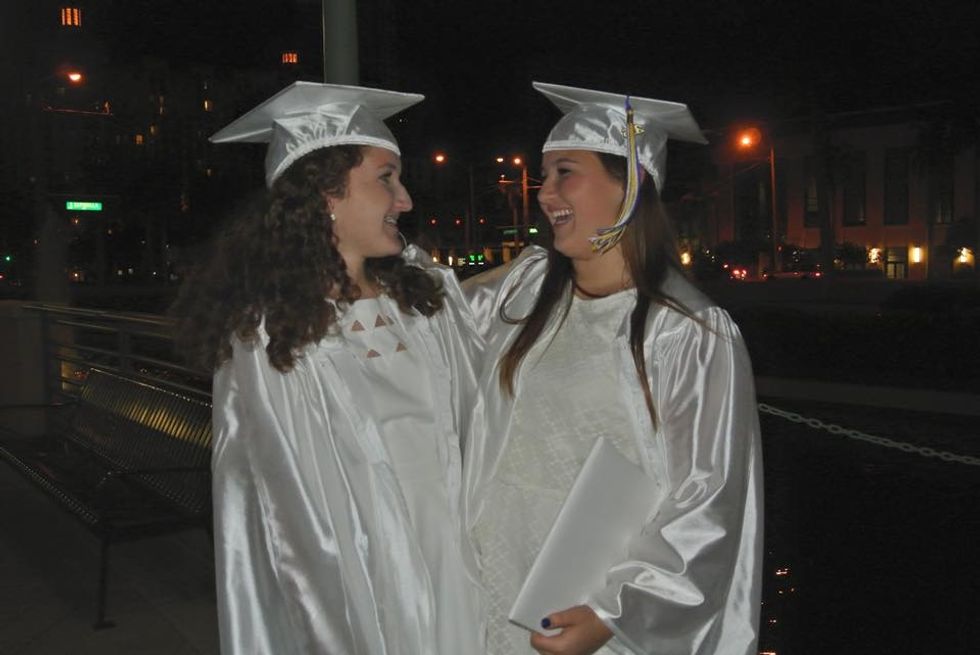 High school brought us through different paths. She ran cross country and joined the IB Program. I focused on school while cheering for our football team. We stayed good friends but we didn't see each other much in HS, mainly because we had no classes or any outside activities together.

It was almost clear that if we met in high school we probably wouldn't be friends today. We are so different in so many ways but I think that's why our friendship works so well.
Being friends with someone for so long is almost like being family.
Her parents treat me like family and my parents treat her like family, too.
We fight like sisters, especially when we were co-workers.
We share all our secrets, and clothes.
We take family vacations together, and we would do anything for each other.
Like travel 1,147.6 miles to visit each other when we go to college on the opposite ends of the country.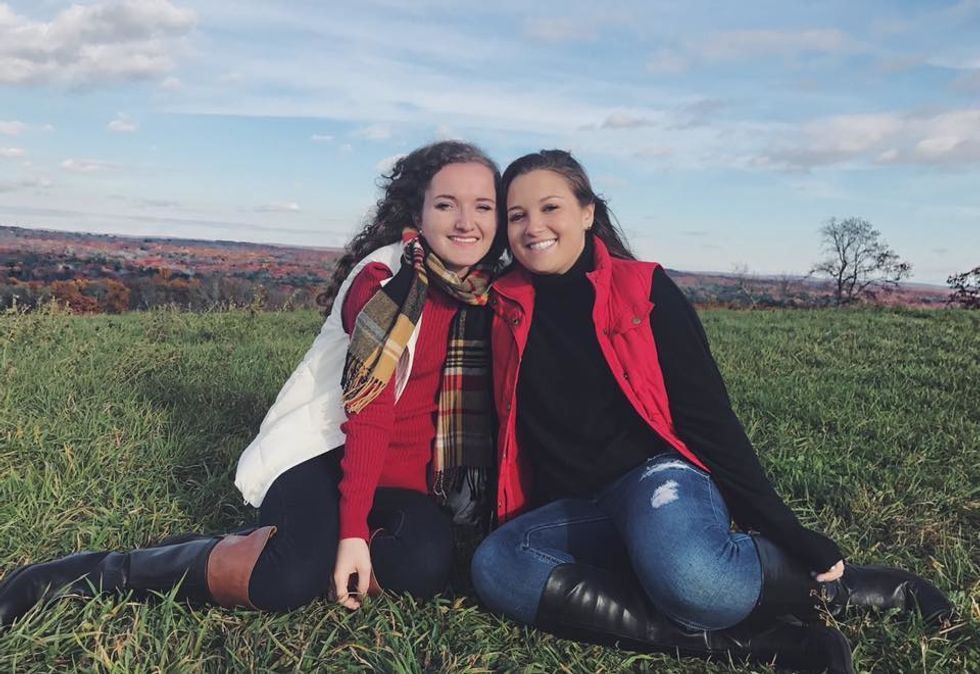 and again 2 years later...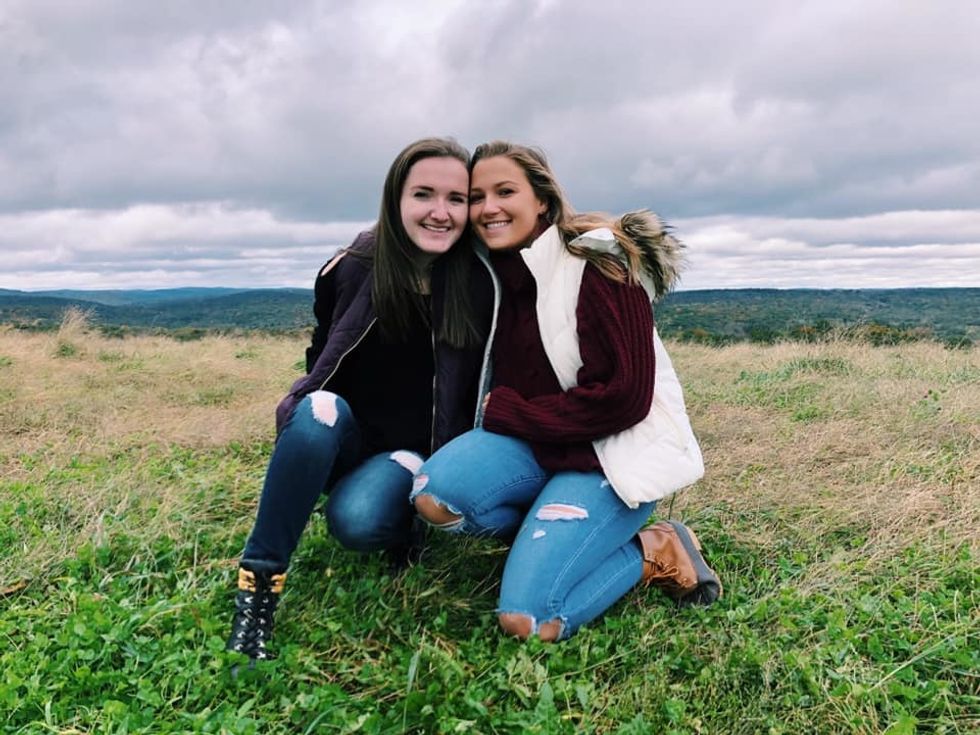 You're my best friend and I couldn't do life without you! Thanks for being my second sister, the most brutally honest person I've ever met and such an all around great person.
Love you sista friend!