Sir Robert Bryson Hall II, known by his stage name, Logic, announced his retirement on July 16th. This news comes after the birth of his newborn son. In Logic's recent appearance on Quinn XCII's title track "A Letter to My Younger Self" he stated, "The tracklist done/But I just might wait 'til 2021/'Cause I wanna love every single day with my son". A verse that comes to light currently, after the multi-talented musician who has been in the spotlight for nearly a decade, announces his retirement after the release of his upcoming album.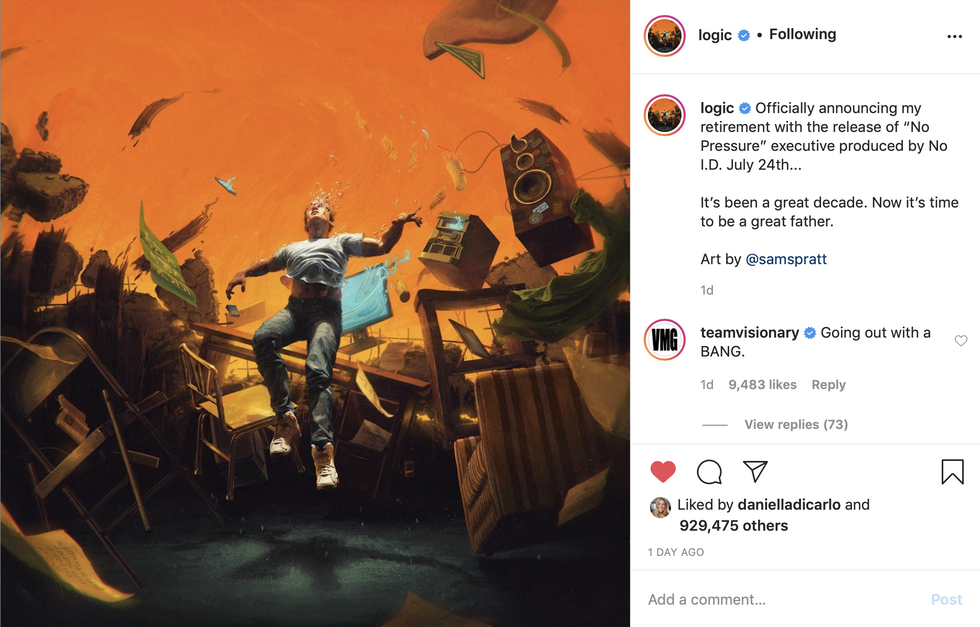 Logic announced his retirement via Instagram on July 16th.https://www.instagram.com/logic/
Artists are known to take hiatus' for a multitude of reasons; however, Logic's decision and reason to retire is noble. An announcement that shocked many people while also reaffirming Logic's morals and beliefs. He wants to be the best father he can be and does not want to force his son to deal with the pressures of being in the public eye. He and wife, Brittney Noell try to stay out of the spotlight and have followed suit with their first child. After announcing his retirement, he shared long-awaited photographs of his son who he calls "LB" or "Little Bobby".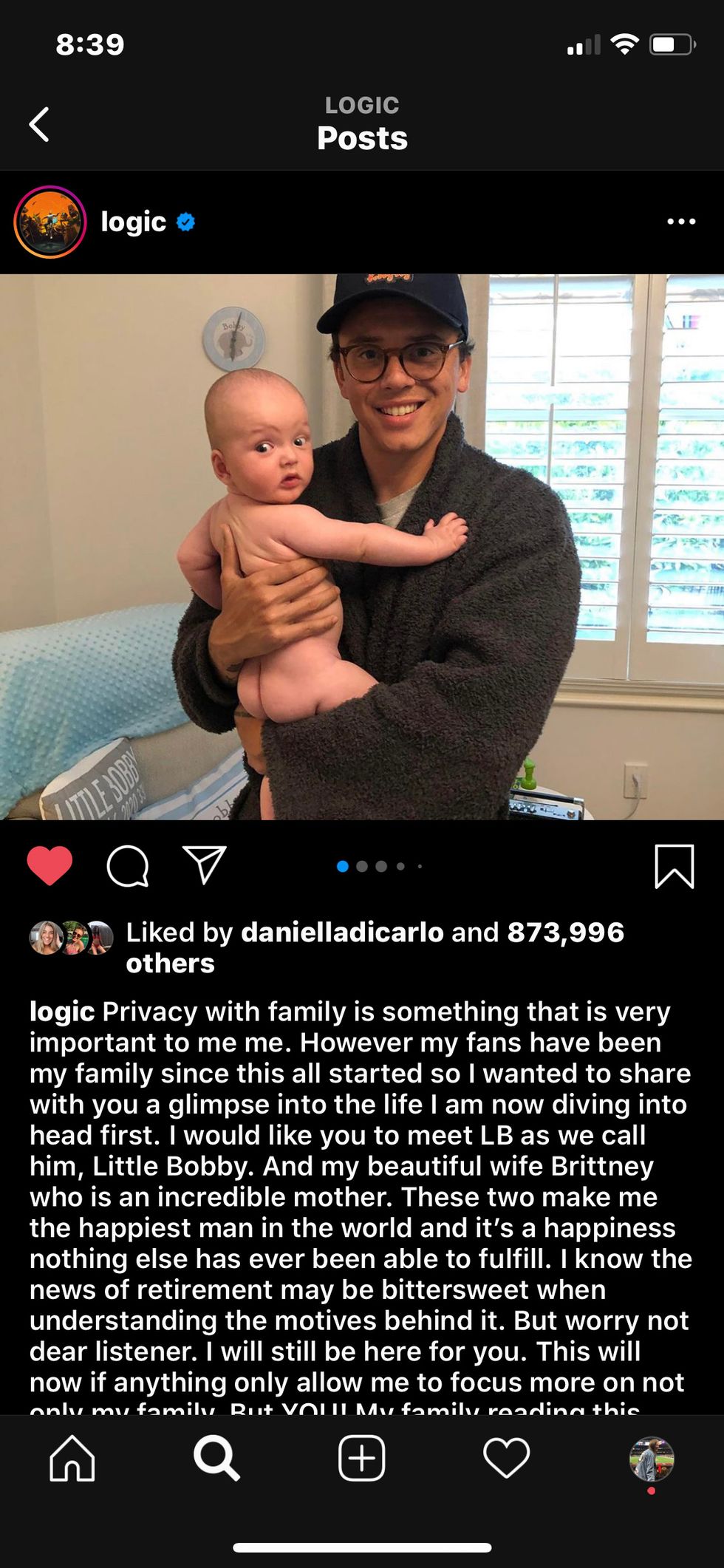 Logic with "LB" alongside a statement detailing his reason for retiring.https://www.instagram.com/logic/
Logic's post was accompanied by his reasoning for retirement – family.
"Privacy with family is something that is very important to me me. However my fans have been my family since this all started so I wanted to share with you a glimpse into the life I am now diving into head first. I would like you to meet LB as we call him, Little Bobby. And my beautiful wife Brittney who is an incredible mother. These two make me the happiest man in the world and it's a happiness nothing else has ever been able to fulfill. I know the news of retirement may be bittersweet when understanding the motives behind it. But worry not dear listener. I will still be here for you. This will now if anything only allow me to focus more on not only my family. But YOU! My family reading this. Without the stress of this industry we can communicate more. Interact more, and I'm so excited for that. I love you and thank you so so much for being here with me all these years. Now let's all kick back, love life and enjoy each day having fun... No Pressure

RattPack for infinity!

And all always...

Peace, Love and Positivity!

Obediently Yours,

Bobby"
While fans and musicians everywhere will be missing his talent and the possibility for new music, his decision proves that family comes first in life – regardless of how exceptional your career or wealth is. Logic's musical talent, inspiring stories, and lyrics will be celebrated – even without the release of new music.
Logic's closing album "No Pressure" will be available on all streaming services on July 24th.