This past week, American country music group, Little Big Town made their stop in Minneapolis on "The Breakers Tour." The group is composed of Karen Fairchild, Kimberly Schlapman, Jimi Westbrook, and Phillip Sweet. All four members sing and each brings a unique sound to the overall act. In addition, Westbrook and Sweet play guitar which when blended with the vocals, really turns the band into something special.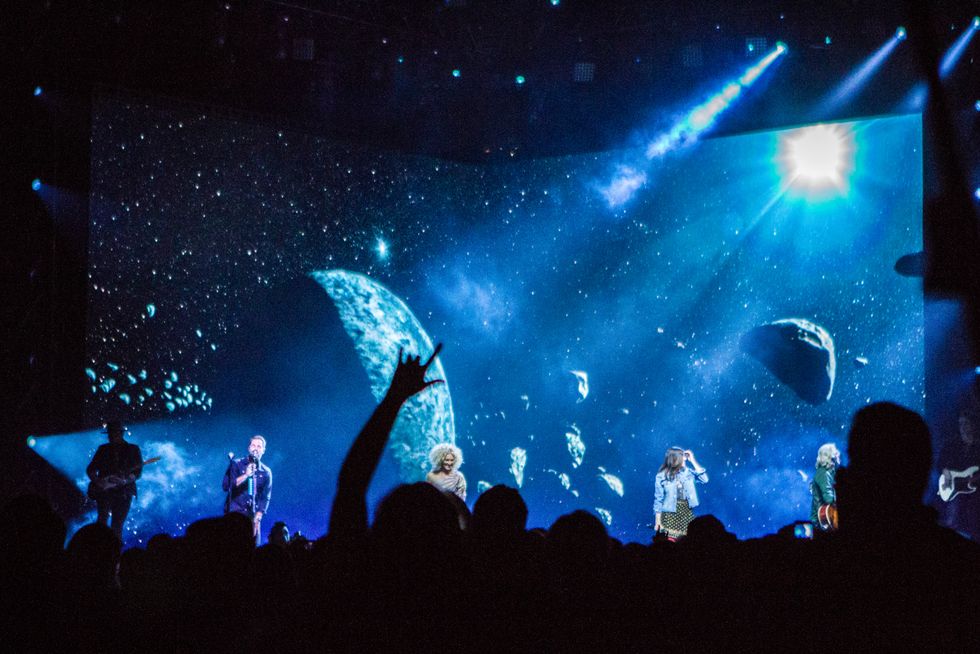 After two amazing opening sets by Kacey Musgraves and Midland and almost every seat in the Target Center was full, Little Big Town took the stage with their powerful vocals. From the moment they took the stage with a cover of Elton John's "Rocket Man," everybody in the venue knew it was going to be a great night.
A highlight of the night came just a few songs in when the band started playing their summertime anthem, "Pontoon." Of course, Minnesotans love this track as it is the land of 10,000 lakes and "pontooning" is just a way of the lake life. The band made sure to point that out by saying:
"Minneapolis you always make it feel like home everytime we come here. Also, you are the land of 10,000 lakes. The best motor boaters out there. It's like a pontoon nation out here and we love it!"


Other set high points included the band's performance of "Little White Church" which got the crowd clapping along, especially as the band ventured back to the B-stage in the middle of the arena floor. As the song ended Schlapman said:
"You look beautiful tonight! How's everybody in the back? See, the cheap seats aren't the cheap seats anymore! Good to see ya'll!"
Another highlight was when the band said, "We're going to take ya'll back to the living room for a few songs." To follow they played a few of their older tracks including "Bring It on Home" and "Your Side Of The Bed." The band also did a cover of Prince's, "When Doves Cry" which you can guess was popular among the crowd full of Prince-loving Minnesotans.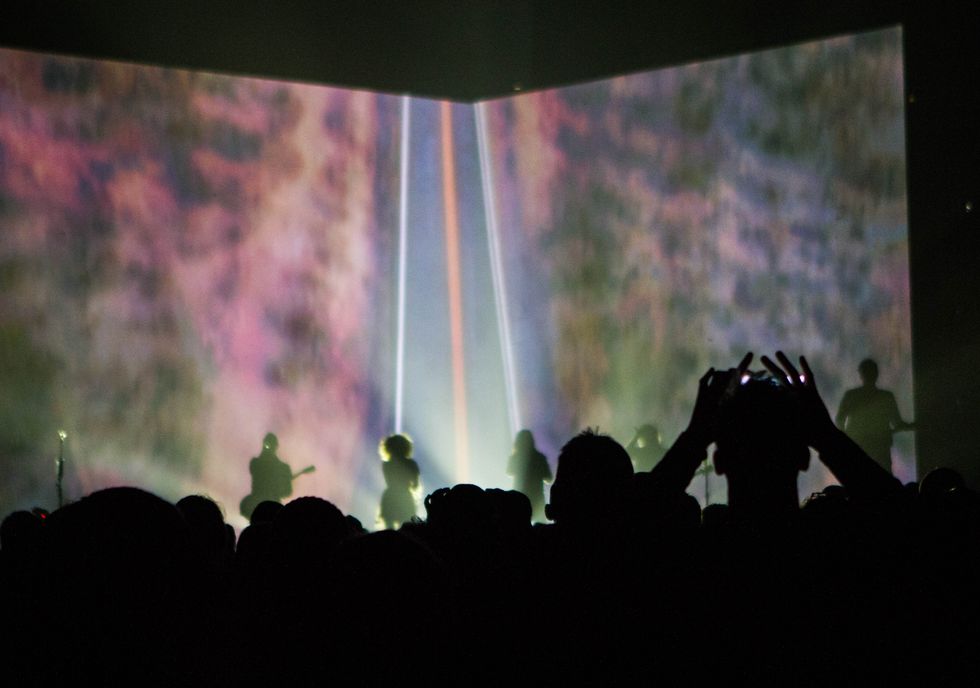 A few songs later "Better Man" and "Day Drinking" were played and as the opening notes of each song began, phones were instantly pulled out of pockets to record as the crowd screamed along to the lyrics. Fairchild and Schlapman also covered Demi Lovato's "Sorry (Not Sorry)" for a quick bit which was fun.
Finally, as you would guess, the encore was a hit as Fairchild had her moment on the stage alone performing the band's hit, "Girl Crush." The song alone has over 77 million streams on Spotify. After the special moment, the other three members returned to the stage and the talented foursome closed the show with their hit, "Boondocks" which left the Target Center crowd feeling complete.
---
Want to see Little Big Town play live? You betcha! Click HERE for tour dates and ticket links!
---
The Night's Setlist:
Rocket Man (Elton John cover) // Drivin' Around // Pontoon // Happy People // Front Porch Thing // When Someone Stops Loving You // Little White Church // Bring It on Home // Sober // Your Side of the Bed // When Doves Cry (Prince cover) // Lord, I Hope This Day Is Good/I Believe in Love (Don Williams covers) // Wichita Lineman (Glen Campbell cover) // I'm With the Band (with a chorus of the Beatles' "With a Little Help From My Friends") // Save Your Sin // Better Man // Rollin' // Tornado // Day Drinking // Stay All Night // Girl Crush // Boondocks