First off, let me say that I love you more than anything in the entire world. Sometimes we may fight like we're grown men in a WWE ring, but I treasure each moment spent with you. I wouldn't trade being your big sister for anything in the world (except maybe meet and greet tickets to see Harry Styles or my own Tesla) other than that, nothing.
As a big sister, I play a lot of roles in your lives. Sometimes I am partner-in-crime (don't blame me if one of our schemes gets you into trouble), sometimes I try to be stand-in mom (who's going to yell at you while mom's at work?) and other times I take on the job of cheerleader/taxi driver/experimental chef extraordinaire. But one thing is for sure — I'm always on your side. I know often times we fight so badly that we don't end up speaking for hours on end, but I will always love you unconditionally. I am so grateful to be able to be a role model for both of you and show you how to navigate through life.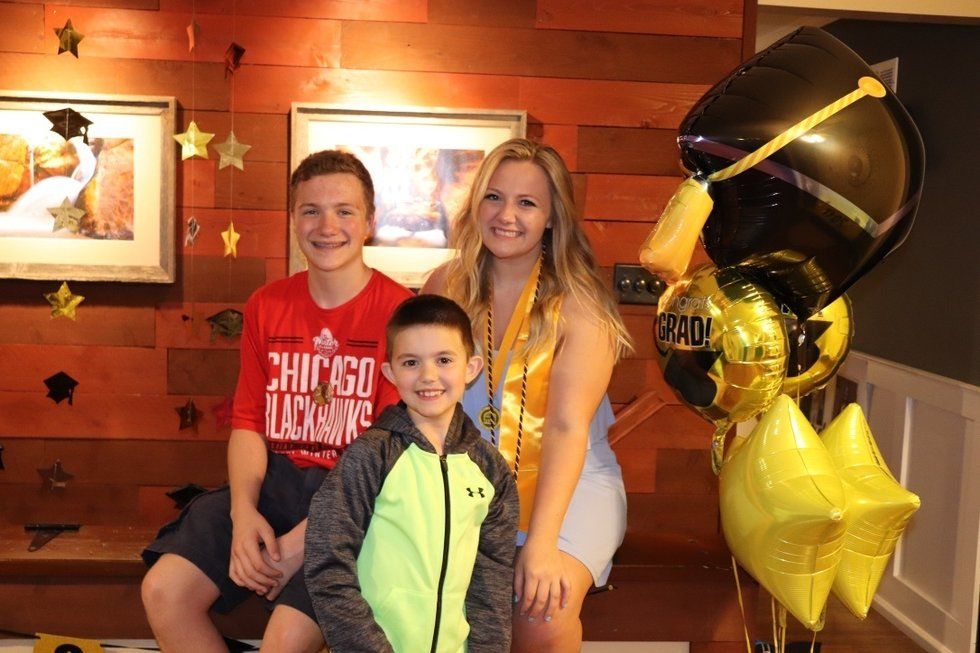 Taylor Kellogg
As y'all grow up, it gets kind of hard to sit back and watch, honestly. It makes me realize that yes, you're growing up, which means so am I. Soon you're not going to be the cute little innocent dudes that I know so well. The world is going to take you and make you what it wants and it's scary to think about us all getting older and moving out and getting jobs possibly out of our hometown. It makes me so proud to see you two grow up and I can't wait to see the men you will grow to be. Please just know that I stand behind you in whatever you do, and when you have a kick-ass wedding I'll be the first one on the dance floor.
As your big sister, I vow to take care of you and protect you while I still can, even though you're easily way taller and stronger than me. I will forever cherish our haunted trails and frozen yogurt dates, pretending to film episodes of carpool karaoke, and me pretending to think your jokes are stupid (sometimes they really are).
Thank you for always putting me in check, because sometimes I'm not as cool as I think I am. Thank you for comforting me when I cry and never judging me when there's makeup running down my face. Thank you for always thinking of ways to prank me around the house and for putting a smile on my face.
I love you, you dweebs.