"Clueless" is truly the original "Mean Girls." This iconic movie is one of the most quotable and relatable movies of all time, well since the 90s.
Here are some realistic life quotes described by the OG diva, Cher Horowitz.
1. Ugh, AS IF!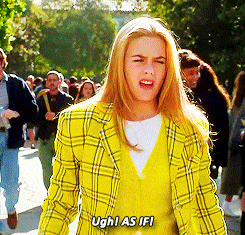 Nowadays, the term we use in our everyday lives is "like really." But lets be real, "Ugh! As if." is such a sassier way to respond to things.
2. Treat yourself once in awhile.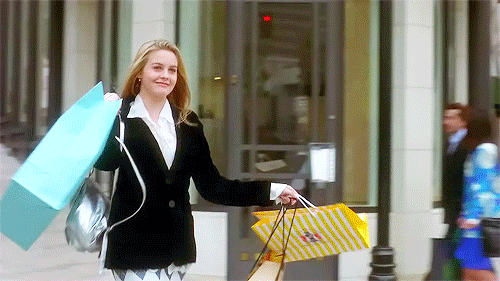 There is nothing wrong with shopping once in awhile, especially if you had a bad day. The mall is the way to a girl's heart. Shop those sales and get yourself something pretty.
3. It's ok to be a little clumsy, especially on a date.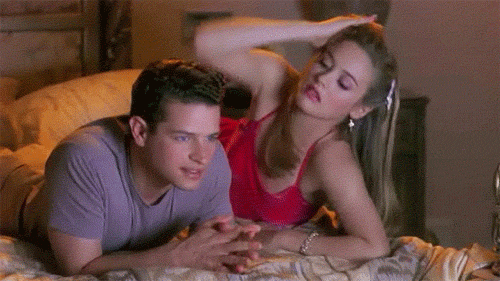 Just play it cool. Get back up and pretend like nothing happened. If he questions "Are you ok?" answer back like Cher, and say "I'm fine, do you want some wine?" Who can say no to that?
4. Boys, boys, boys...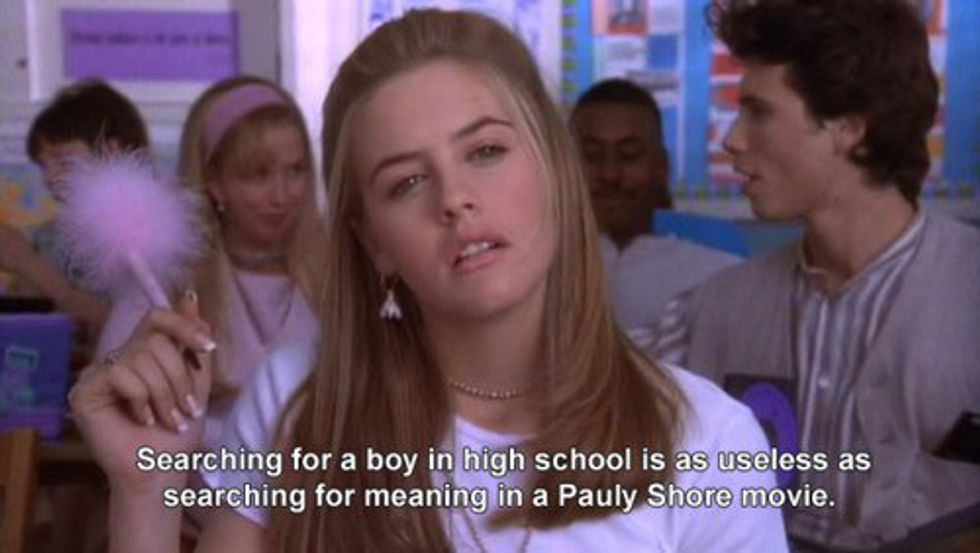 Boys are a huge distraction to us girls. Focus more on you and focus less on finding the "one." As Cher says, "High school boys are like dogs, you have to clean them and feed them and they just slobber all over you." Truly, it's not just high school boys, it's all men!
5. If someone is bothering you, just push them away and give them attitude.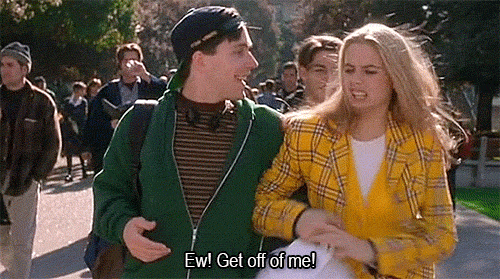 If a guy is being disgusting, you can just push them away and just really embarrass him. Like those really annoying frat guys that come on to you like if you are a big piece of meat.
6. It's ok to be picky, especially when it comes to boys.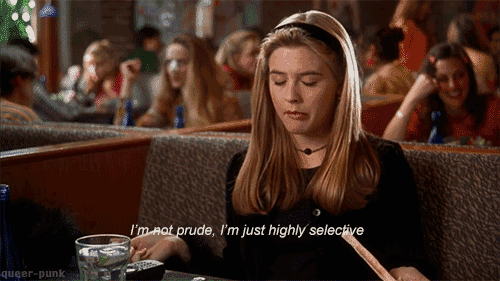 Cher talks about her virginity in this scene of the movie. Just because everyone is "doing it" doesn't mean you have to do it too. Be picky and show that you respect yourself too much to just do it. As Cher says "You see how picky I am about my shoes and they only go on my feet."
7. Always be there for your girls.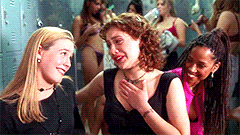 If you see one of your friends having a tough day, be there for them. Not just because they are your friend, but kindness goes a long way. They are always there for you too.
8. Whenever a boy comes, you should always have something baking.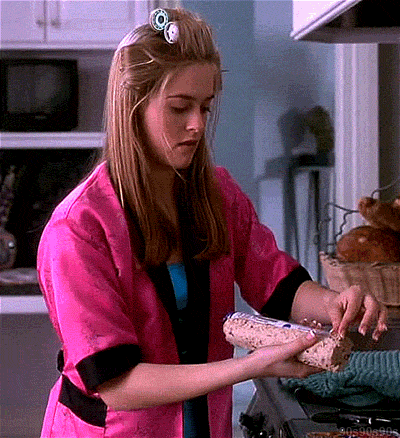 It makes you look like you actually know what you are doing, but secretly you don't know so you just plop a huge roll of Pillsbury into the oven and just cross your fingers.
9. Also, never forget to take out whatever your baking out of the oven...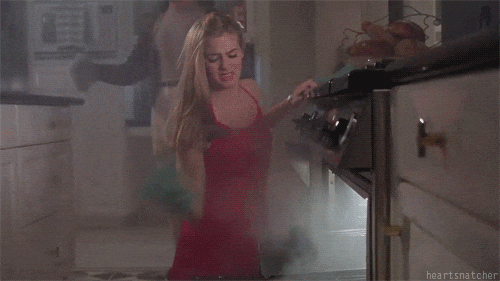 As Cher would say, "Ooop's my bad..."

10. Whenever a date goes the wrong way, you always think you did something wrong.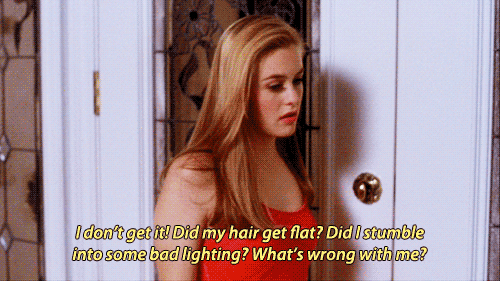 Never believe that their is something wrong with you. If they didn't like you, it is their loss and you have more important things to worry about than just some boy.
11. When you feel like the world is against you.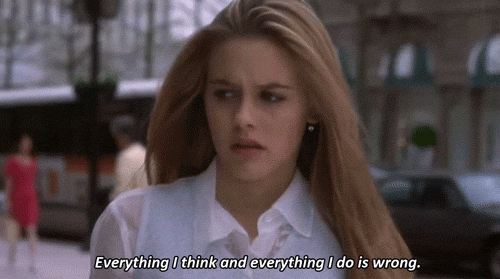 You may doubt yourself at times, it is normal to do so. But try to keep a positive mindset at the end of any tough situation and try to move past it.
12. If anyone is giving you a hard time, call them out on it.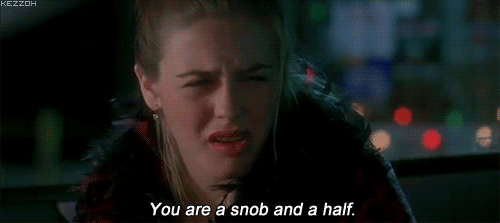 That's right! Give them attitude and all the sass you've got.
These are just twelve out of the many life lessons Cher gives throughout the movie. If you haven't seen this comical