I have been watching and researching a lot of articles and videos on the protests that are happening or have happened in the last 4 years. If you go through any kind of search engine or go to Youtube. you will see left vs. right, liberals vs. conservatives. Everyone has a right to protest as long as it is peaceful and that goes for both sides; no one is better than the other.
But when you watch these videos, you see that most of the protestors that incite violence are Liberals; all the Anifa and BLM (black lives matter) groups start the fighting and name-calling. They use weapons to inflict injury to others that did nothing wrong. They protest against hate and racism but all they are doing is spreading it.
The weapons that have been used include but are not limited to baseball bats, rocks, sticks, spray paint, pepper spray, and concrete shakes that they pour on or throw at people. This has injured many people. Everyone has the right to freedom of speech and to have their own opinions on things no matter what they are.
If you really look at all the rallies and protests, Liberals are more violent then conservatives. They start the name-calling, making statements such as all conservatives are racist. How do they know - can they read minds? - no, they just assume that every conservative no matter their race is in fact racist.
And this goes for people in the public eye such as celebrities. It's one thing to voice your opinion at rallies that you are attending and supporting, but when you start saying that you wish the President of the United States gets assassinated is going too far. But you have so many people following what these celebrities are saying.
After what happened in Iran, there where memes and photos going around about putting a bounty on the President's head, and people were all for it - American liberals were all for it. They wanted them to go after President Trump. How is that right?
Most of the time when conservatives hold a rally for free speech nothing more, and they have all the permits to hold such a rally, you will have Antifa or other liberal protestors showing up and starting fights. They do this whenever there is a conservative speaking at a college.
This happened when Ben Shapiro spoke at UC Berkeley 2 years ago, and then just a month ago when Ann Coulter was speaking at UC Berkeley. People were arrested because they were getting violent with audience members who were heading into the college.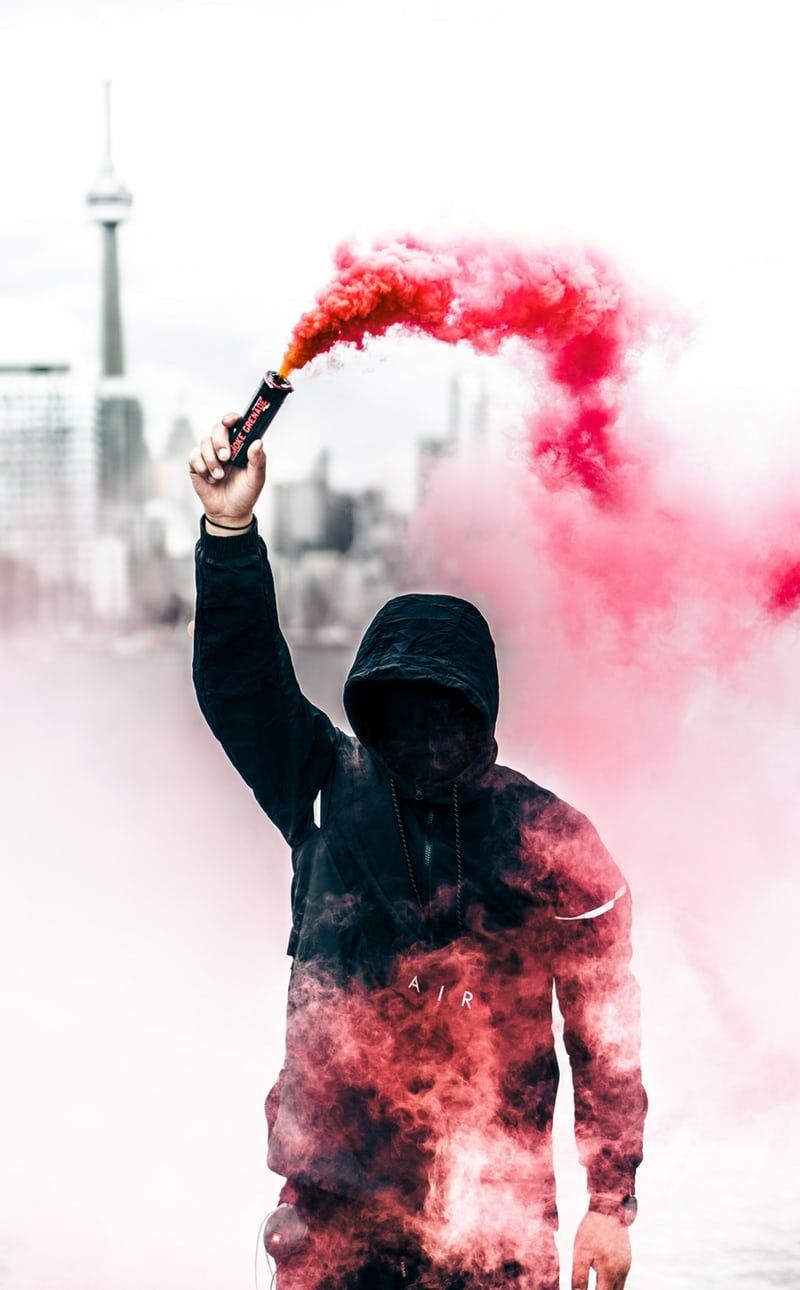 images.unsplash.com
But this is not just happening here - just last month in the UK, some UK liberals got violent because a conservative prime minister won the election.

At one of the free speech rallies last year, a conservative asked an Antifa protestor, "why is it ok to assault people?" The Antifa protestor just continued to go after him. You can see in the video that the Antifa protestors have many weapons that they are ready to use and trying to charge to the other side of the barricade.
They hold signs that say "disarm white nationalists," but they are the ones with weapons. That's a little hypocritical now, isn't it? They are shoving this sign in the face of a guy who is walking and recording on his phone. He is doing nothing wrong, so why are people on both sides so violent?
People have their own ideology and believe that what they think is right, and if you don't think like them then you are wrong. Everyone has the right to voice their own opinion - that's why we have freedom of speech, and we have freedom of expression. This means they have the right to wear what they want and should be able to wear a hat of someone they support, and not be afraid that someone is going to hit them or steal their property.
Peaceful protests from both sides are great, but when you try to push your ideology on others, and if they don't agree with you then you attack them, this is just wrong.
Now, this is my opinion. I do not support violence or racism on either side, but from my research and from what I have watched and read, liberals are more violent than conservatives. Not all liberals are violent just like not all conservatives are either.