As the days turn into months and the months turn into semesters, our time as roommates living together becomes shorter and shorter. While I will miss you over the summer, I cannot help but thank you for all the memories and the better person that you have made me over the year.
1. Thank you for all the laughs.

From all the times that we yelled at random people through our windows to the various noise complaints, you have made college so much more bearable. There is no one else I would rather laugh, cry or cry-laugh with through college.
2. Thank you for putting up with my mess.

Clothes and makeup scattered everywhere to the point of overtaking the room and violating the fire code. Every day I come home and say that I will clean when I get back, which almost never happens. You have to step around the random shoes, books and blankets that block the path to your bed every night. No one else would be as tolerant of my messy habits as you are.
3. Thank you for sharing your clothes.

When I am running late to class and I have "no clothes" to wear, I can always count on your closet to have just the right shirt. Even though I am a bit bitter that you can pull off my striped shirt better than I can, I am going to miss having two closets to choose from.
4. Thank you for listening to all my problems.

Whether it's school or relationship problems, you are always the one who will listen to me at 2:00 in the morning. You are such a positive person that I know I can count on to reassure me that everything is going to be OK. Thank you for giving me my own therapy session when I need it.
5. Thank you for sharing your food with me.

When we met each other at the beginning of the year, it was always an awkward encounter to even ask for a spoon, but now we do not even have to ask each other because we both know that being hangry is a real thing.
6. Thank you for putting up with all my quirky habits.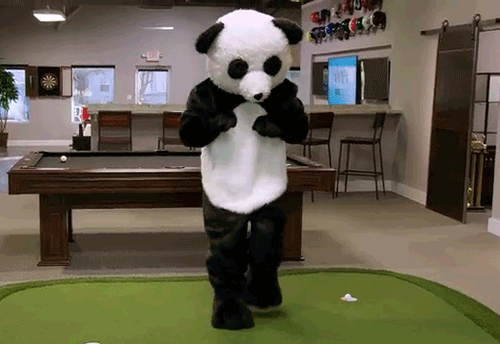 From my abnormal sleep habits to my obnoxious mumbling and random dance sessions, you have to put up with a lot. Thank you for joining me when I try to rap Fetty Wap and fail miserably. Although my quirky habits can get annoying, I know you will not judge me.
7. Thank you for being the greatest roommate that I could ever ask for.

Looking back to the beginning of the year, I could not have guessed how close we would become. College is a place where you meet so many amazing people, and I am so blessed to have found one of those people in you. I do not know what college would have been like without you and I do not want to think about it. Thank you for making this year one of the best years yet.