Nothing means more to most college students than having a part- or full-time job during school. Whether it be to pay for tuition, payback student loans or save up money for your first car, just having a little bit of money brings college students a little bit of joy. I love my job because of the positive environment and the great impact it has had on my life for the past four years. I not only value my job because of the life experiences it teaches me but also because of the people I have the pleasure of working with.
To my co-workers:
From day one you accepted with open arms. I was shown the ins and out of my job and you only laughed a little and corrected me when I made a mistake. Believe it or not, when first started here at Cross Keys, it never crossed my mind that I would eventually want to go to work every day for reasons other than to make money. Boy was I wrong! For this I say "thank you."

Thank you for making me smile. No matter what, I can always count on you guys as my co-workers to make the smile. Over the years you've grown to know me better than I know myself. Most of the time you know I'm up to no good and when I'm quiet something is most definitely wrong. Thank you for allowing me to be the bubbly and joking person that I am.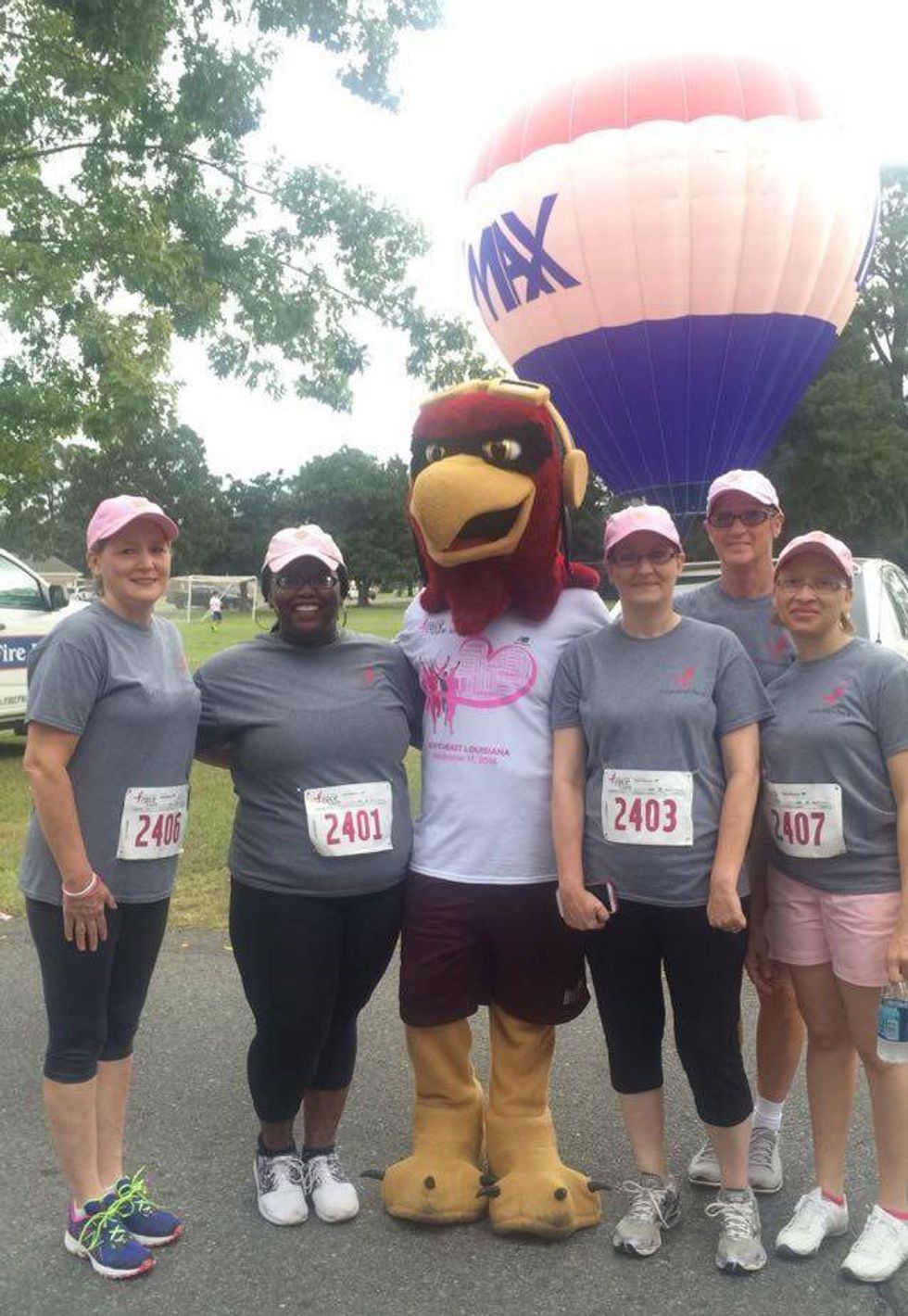 Thank you for allowing me to vent. As a full-time college student, working while trying to maintain grades can be a hassle. Thank you for allowing me to vent about my personal sstuff and complain about how stressful being a college student is. Despite the number of times I wanted to give up, you guys constantly remind me to focus on the light at the end of the tunnel.

Thank you for giving me the opportunity to work for such an outstanding institution and for seeing the potential I had for this job.The importance of providing good customer service is instilled in me daily and will forever be with me. I would recommend Cross Keys Bank to anybody!

Finally, thank you for not only being my co-workers, but more like family. Not a lot of people can say they enjoy their job as well as the people they work with. Luckily, I get the privilege of doing so. I'm the baby of the group and I love it! Because all of my co-workers are much older than me, they've been able to teach me so many life lessons. I appreciate your guidance and friendship. Although we may sometimes have our differences we always come together as one to provide a positive work environment and excellent customer service. Thank you for being such a wonderful group of people to work with. We have such an amazing time together. I love my co-workers and I wouldn't want things to be any other way.

Sincerely,

Your co-worker Cierra