For those of you that don't know me, I'm a huge foodie. I love food so much that in the next lifetime I want to be an executive chef. One of my favorite meals is a nice steak accompanied with grilled lobster tails with sriracha butter and a glass of wine. Here is a great recipe for a meal that will make for a perfect evening.
How does one grill a steak that is both tender and juicy on the inside BUT has a seared, flavorful, well-browned exterior? Grilling an amazing steak all comes down to a science.
Use a dry brine: Sprinkle the steaks with ½ teaspoon salt per pound of meat I also marinade with a teaspoon seasoning salt, 1⁄2 teaspoon black pepper, and 2 tablespoons Worcestershire sauce.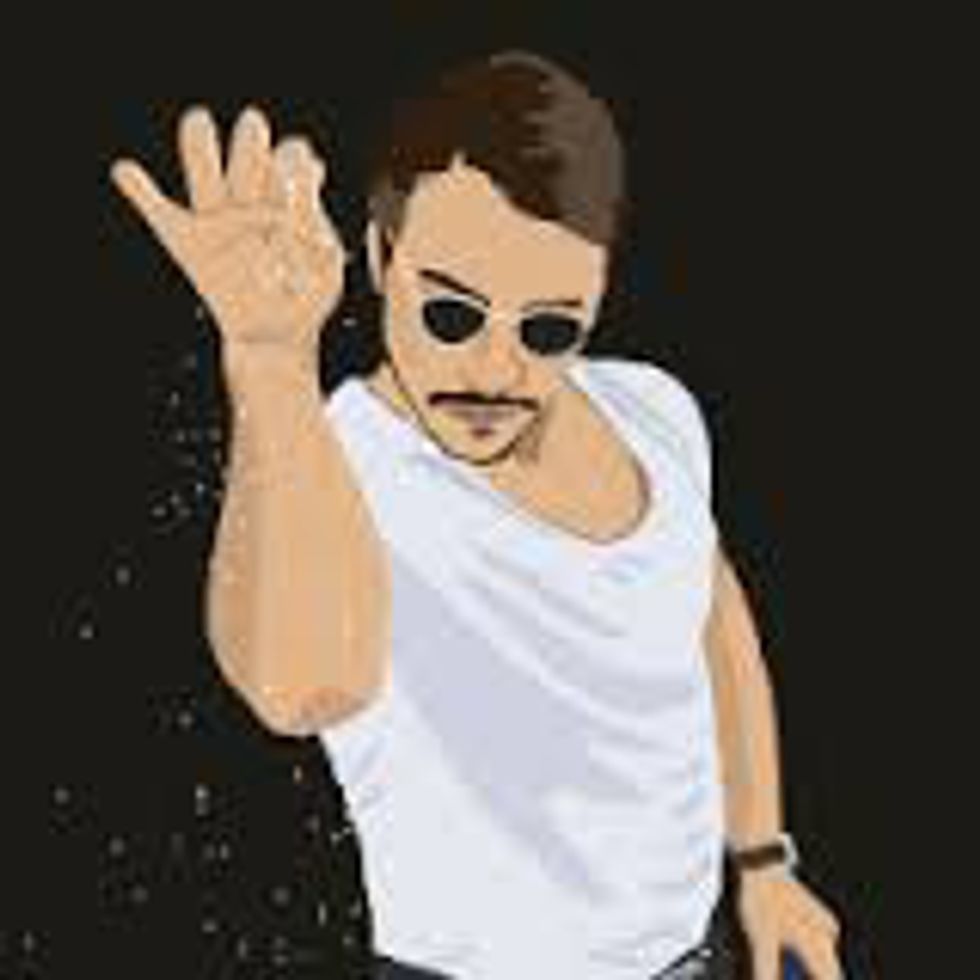 After you come up with a poppin' marinade let them cure in the refrigerator for a few hours or overnight.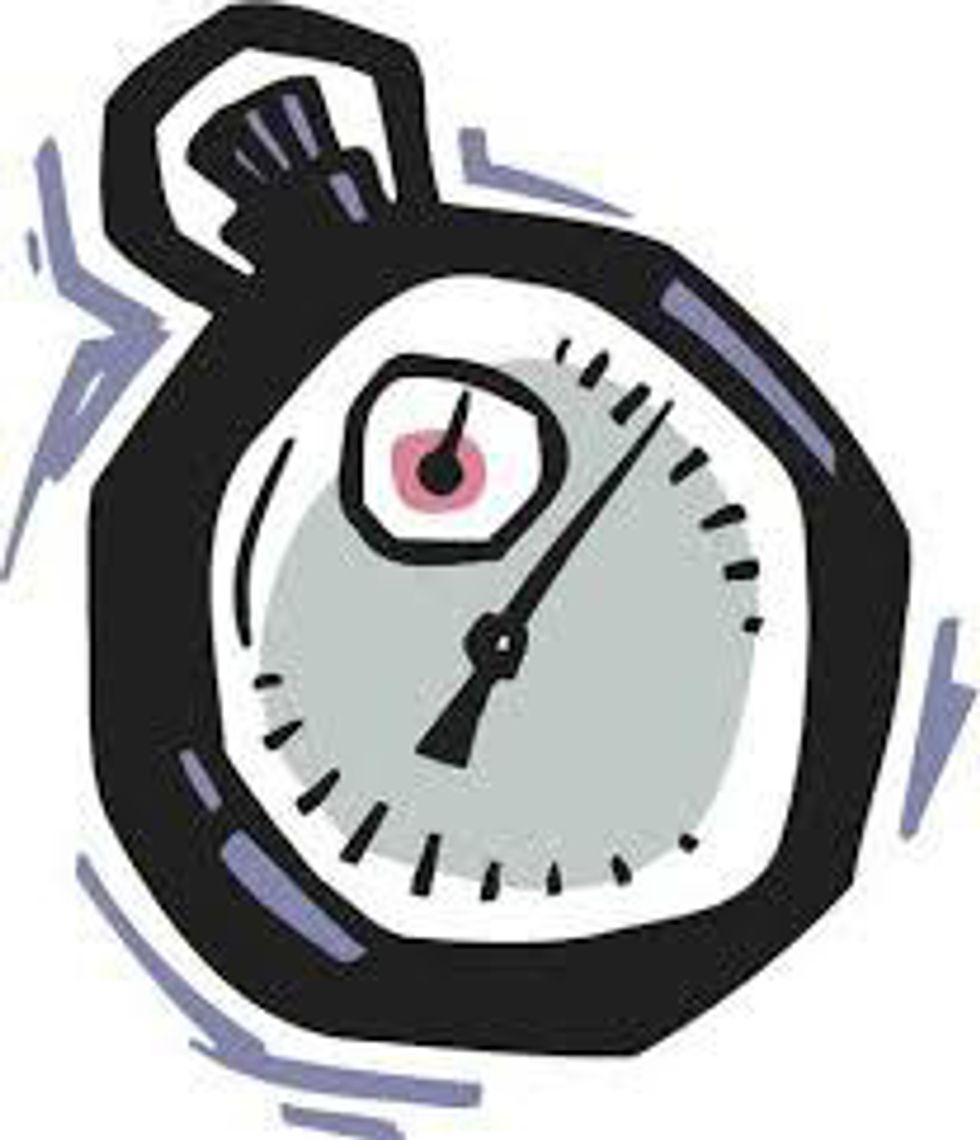 Major Key alert: "At low levels," salt literally encourages water molecules to stick to muscle fibers as it begins to break them apart." Thus, you end up with a tenderer, juicier steak. Honestly, allowing your meat to marinate in juices and sauces overnight will elevate them to the next level, and the results will be oh so juicy and fragrant after grilling.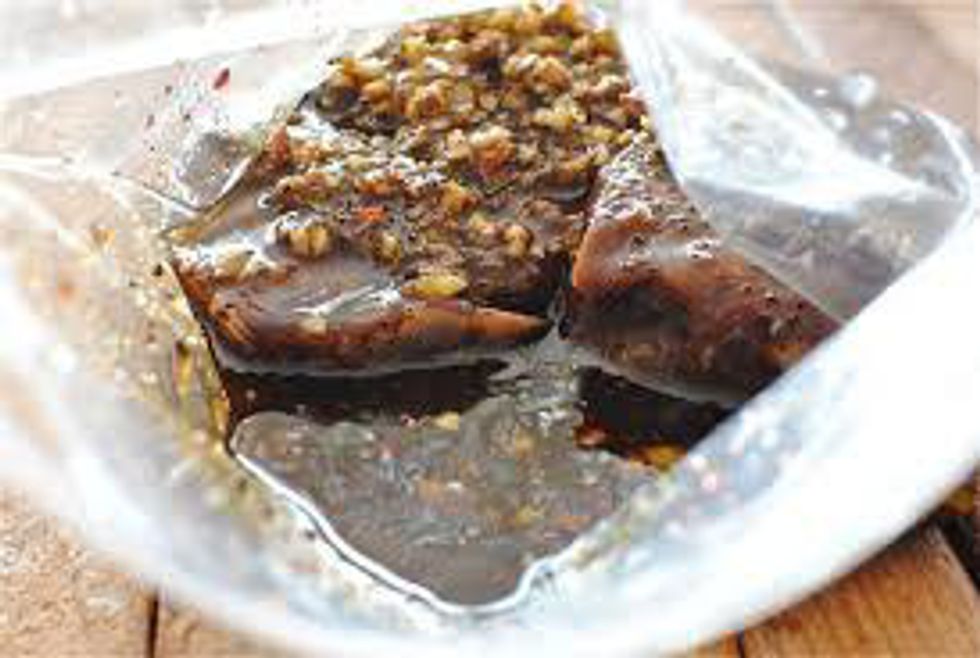 Then, my favorite part, grill time!!! With thick-cut steaks only about 1½ inch or more (don't get greedy) practice a technique called reverse searing.
Another major key: Reverse searing is essentially cooking the meat slowly over lower heat and then building the crust over higher heat.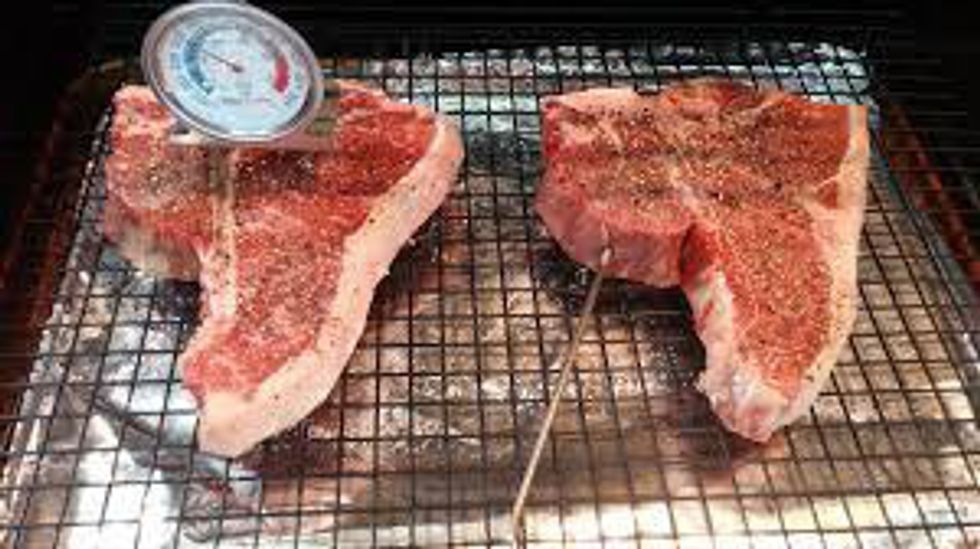 While you're grilling your meat you should be preparing the succulent lobster tails. The grilled lobster tails make for an incredible meal, perfect for celebrating. The lobster tails always have just a taste of char that makes for a great contrast. Topped with sriracha infused butter, it has just a right amount of kick to kick off the evening.
Preheat grill to medium heat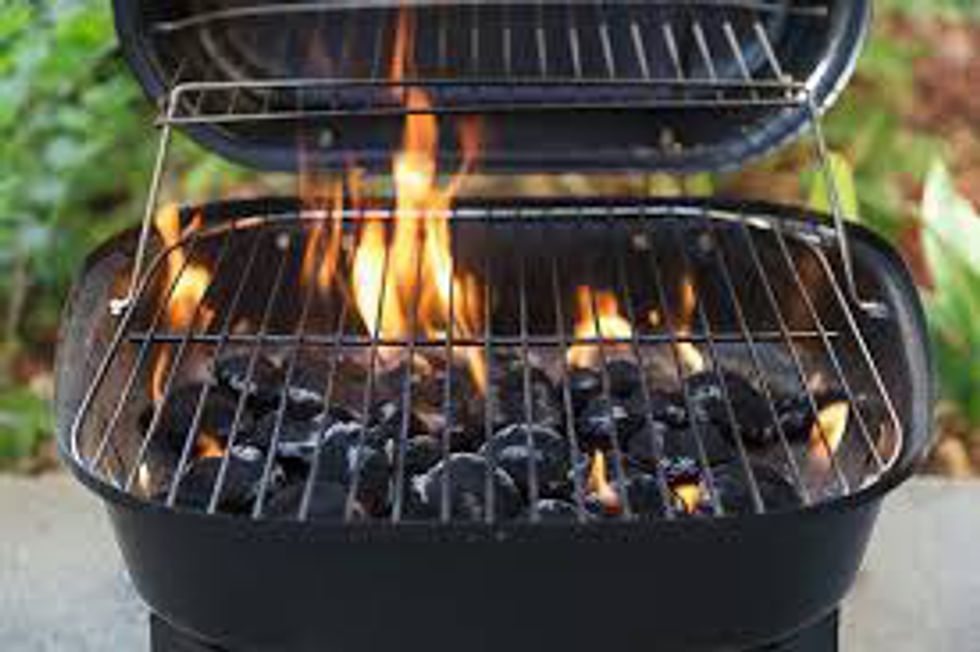 Using a small bowl blend butter, chives, tarragon, minced garlic, a little bit of sriracha, and black pepper, with a whisk. A whisk makes the mix lighter and fluffier (another major key).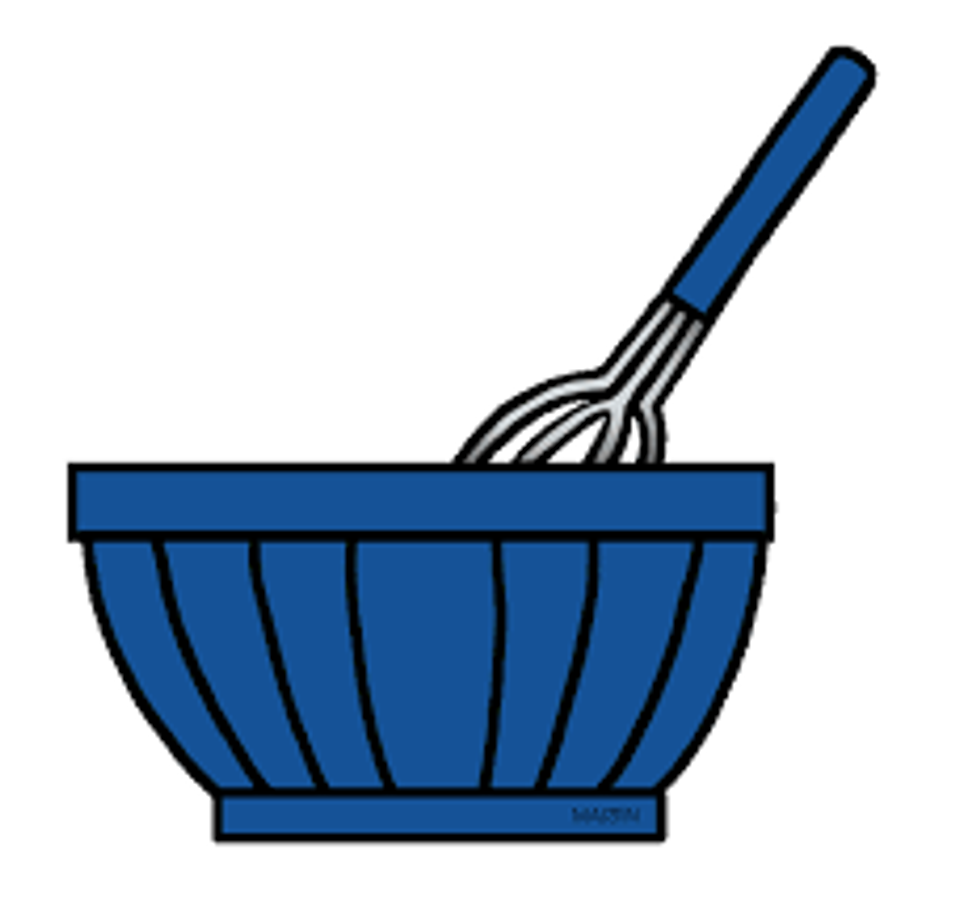 Blend thoroughly!!!
Cover the mix with plastic wrap and set it to the side.
Using kitchen shears, butterfly the lobster tails straight down the middle of the softer underside of the shell. (Butterflying a lobster tail means to cut open the hard top shell through the meat)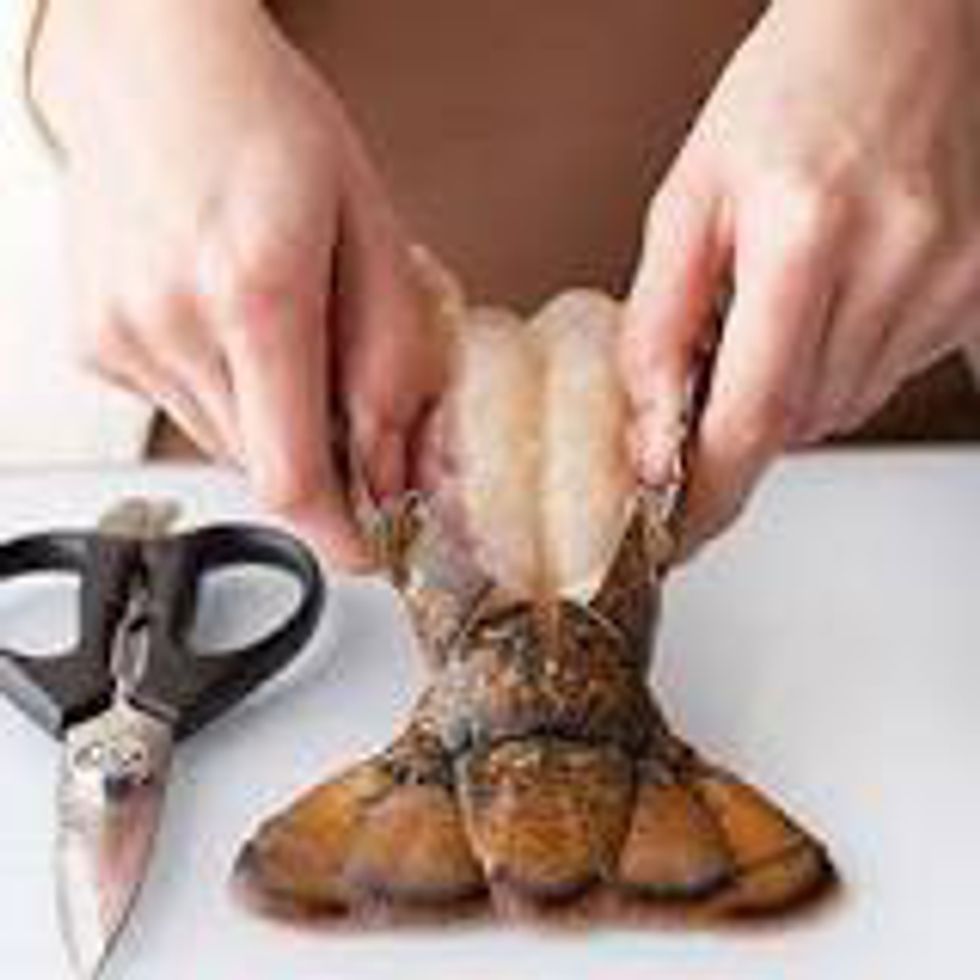 Cut the meat down the center without cutting all the way through.
Insert a metal skewer down the lobster tail so the tail stands straight up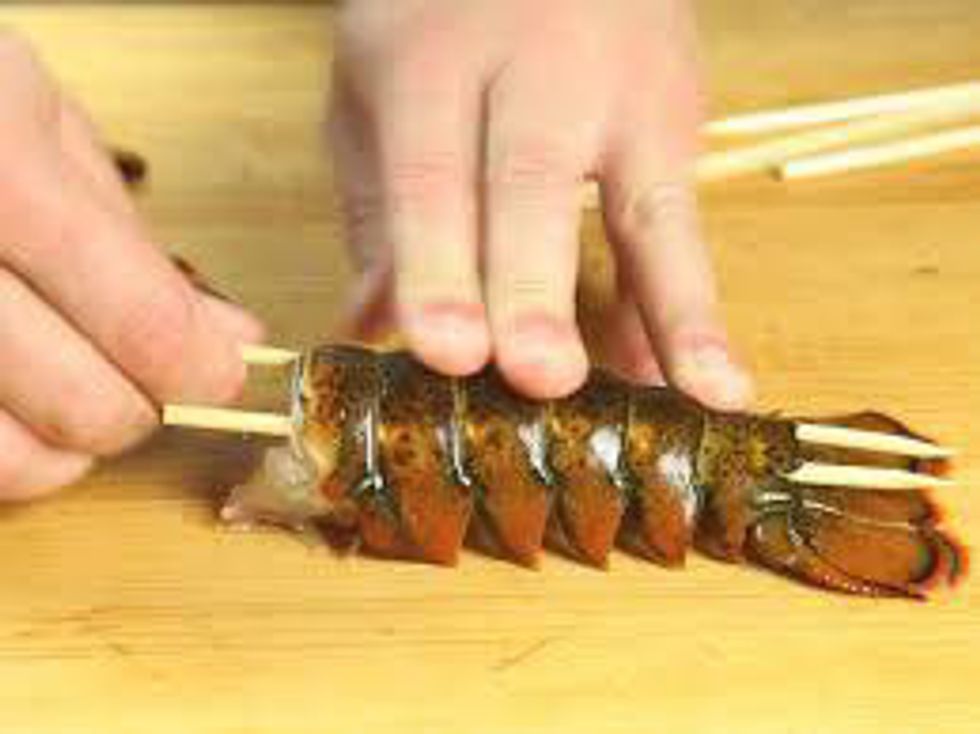 Delicately brush the tails with olive oil and season LIGHTLY with salt, for flavor. (Don't get heavy handed with the seasoning!!!)Now its times to Grill!
Grill lobsters cut side down over medium-high heat about 5 minutes, or until the shells are bright in color.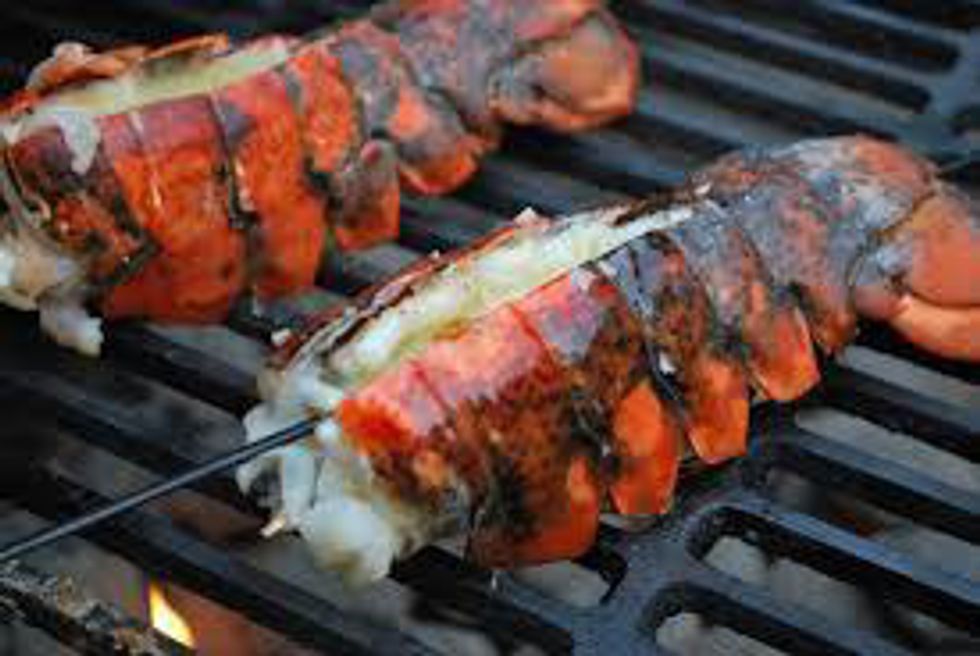 Turn the tails over and dollop the butter onto the meat.
Grill for another 4 minutes, or until the lobster meat is opaque. Remove lobster tails from the grill and serve with more herb butter and lemon wedges. I typically garnish with chive sprigs.
Now that everything is prepared, get your favorite steak sauce (I'm an A1 gal myself) and your favorite wine (I'm partial to merlot) and enjoy! Throw a dinner roll on the plate just for fun. Bone App the Teeth!!!