Here at Trinity University, October is the month of midterm exams. There is no set week for the tests, so every student has a different "hell week." Mine happened to be from Thursday, October 1, to Friday, October 9. So, here some lessons I learned during midterm exams week that will (hopefully) carry on to final exams season: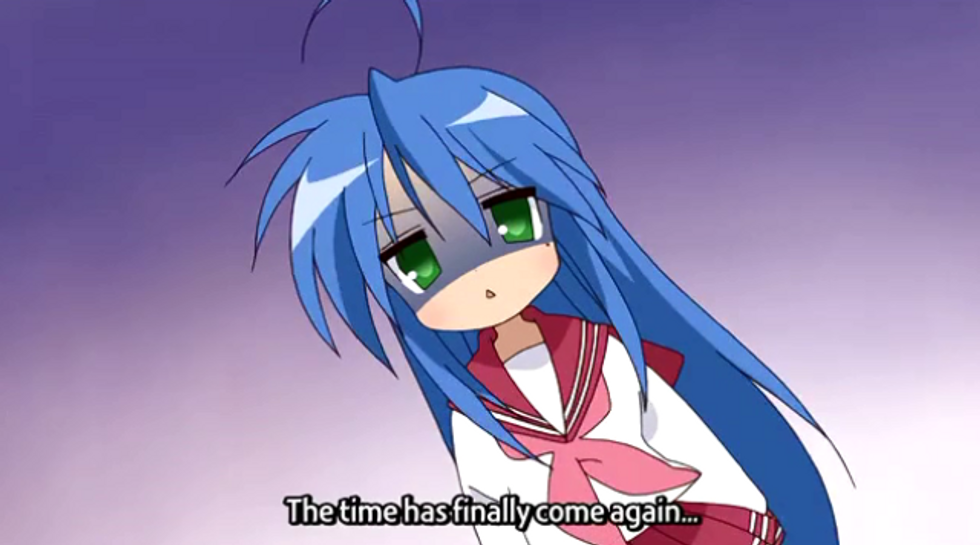 Make a to-do list for the week before it starts. Once you're stressing, you'll forget things until the day before they are due.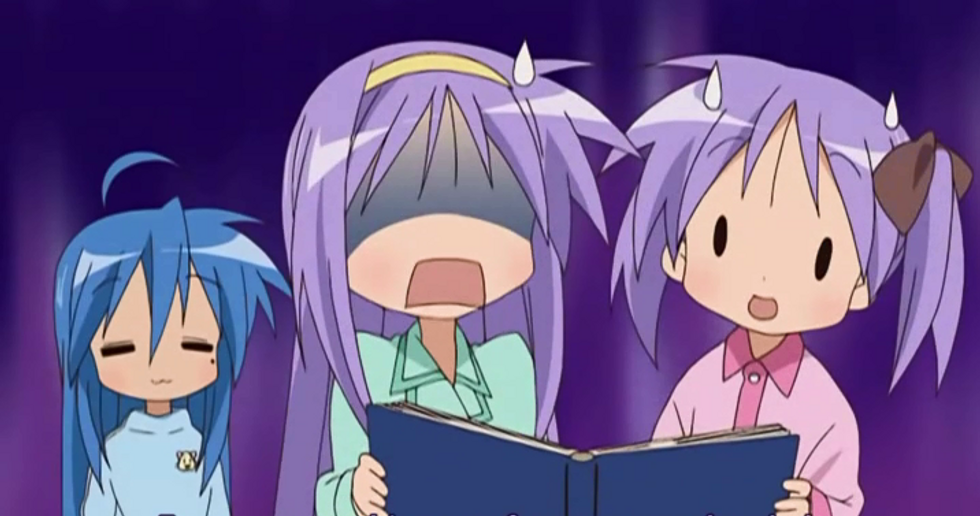 Get off all social media. Once you start, you'll get sucked into a psychological black hole and not emerge for a couple of hours.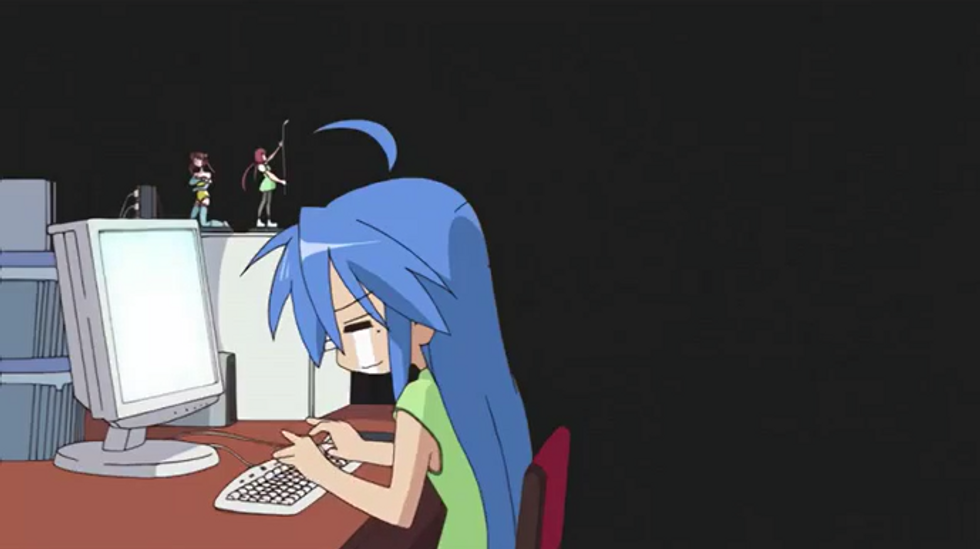 Limit your consumption of energy drinks to one can per day. Even better, don't drink them at all. You will not be able to sleep even when you want to.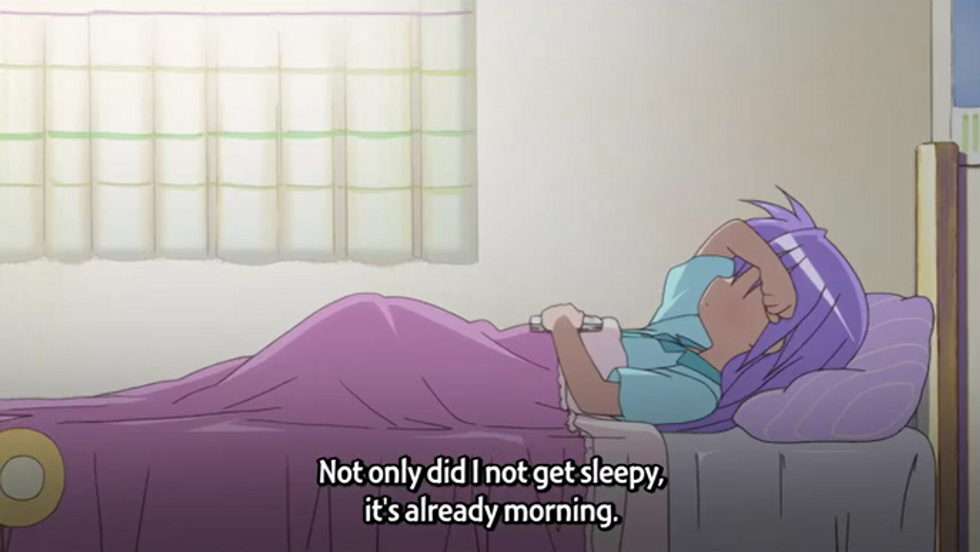 Coffee is better than energy drinks, but all in moderation.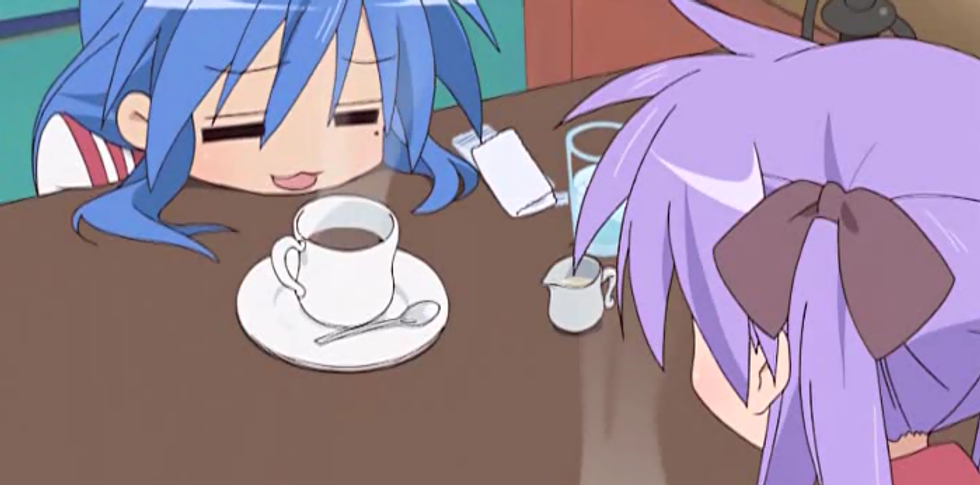 Drink tons of water. Water is somehow a magical potion that does wonders for your feeling-like-hell condition. Milk is good too, but it may or may not make you sleepy.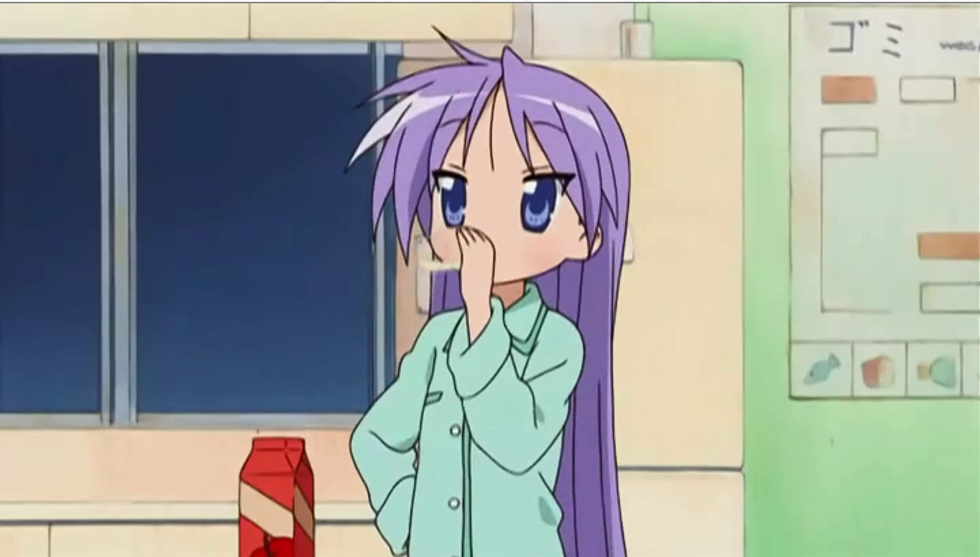 Remember that paper? Don't leave it until the very last minute. You may think that you churn out your best arguments under pressure, and maybe you do, but you will lose precious time you would otherwise have had to polish your work. That can make an entire letter grade's worth of difference.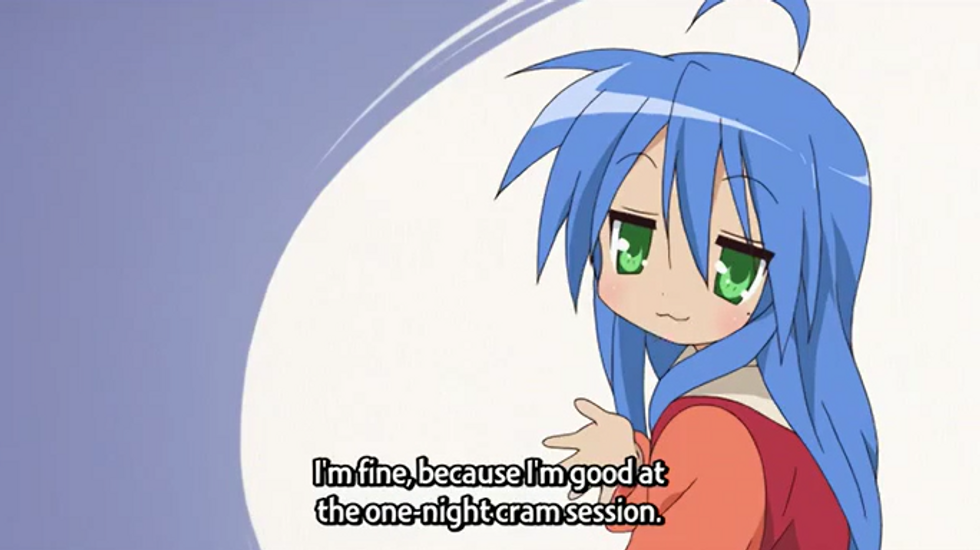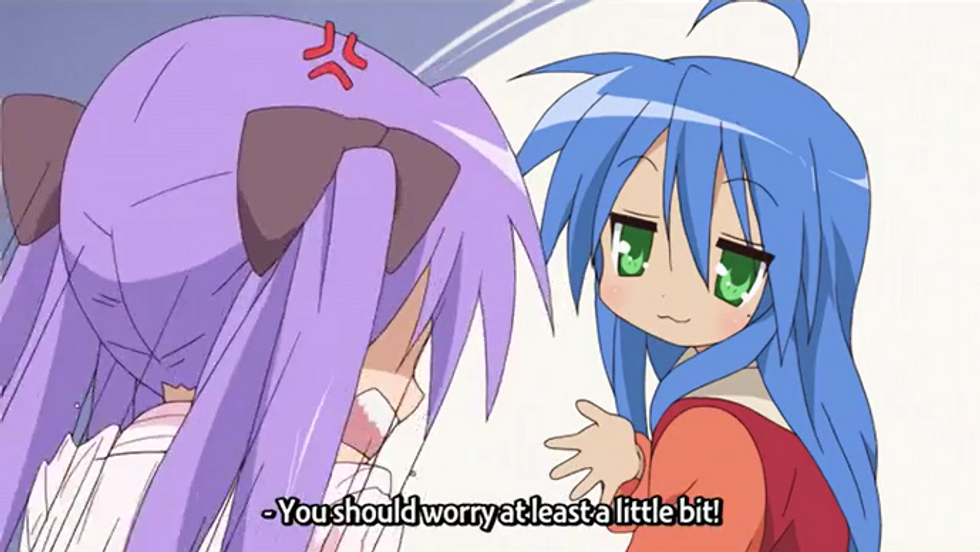 Do NOT eat chocolate and an energy drink for breakfast on the day of an important test.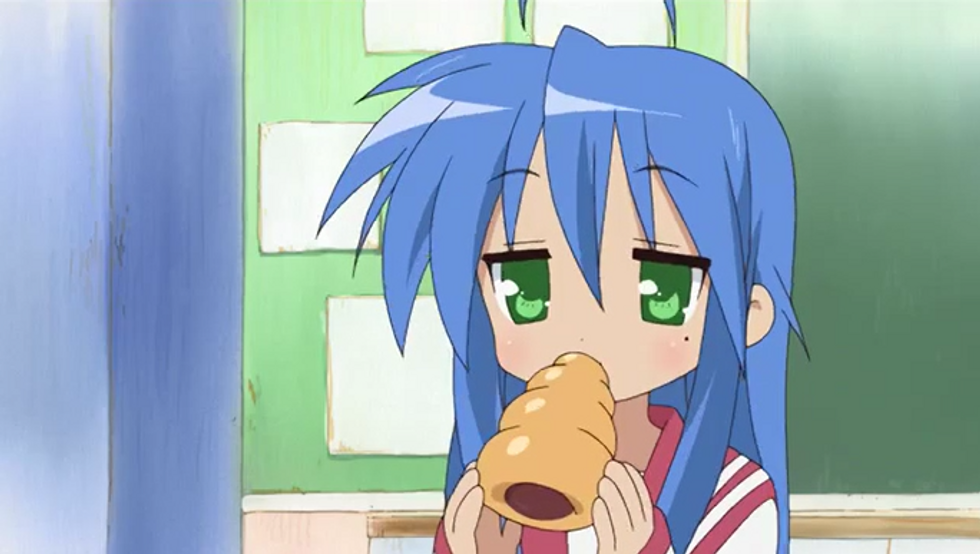 See that kid who's procrastinating their own work by flirting with you in a study area at 2 O'clock in the morning? Don't be nice to them just because they're an underclassman. Put your headphones in and keep working.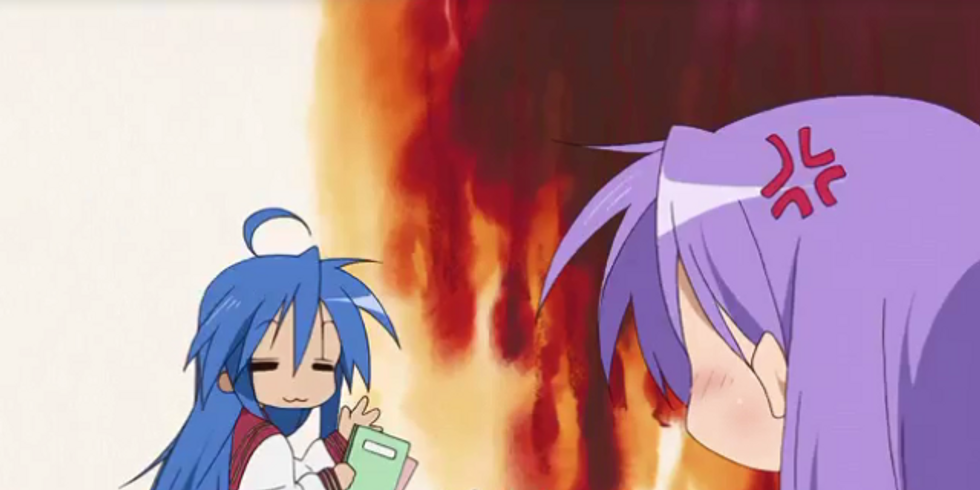 20-minute naps are really effective. Just make sure to set 5 alarms to wake you up afterward.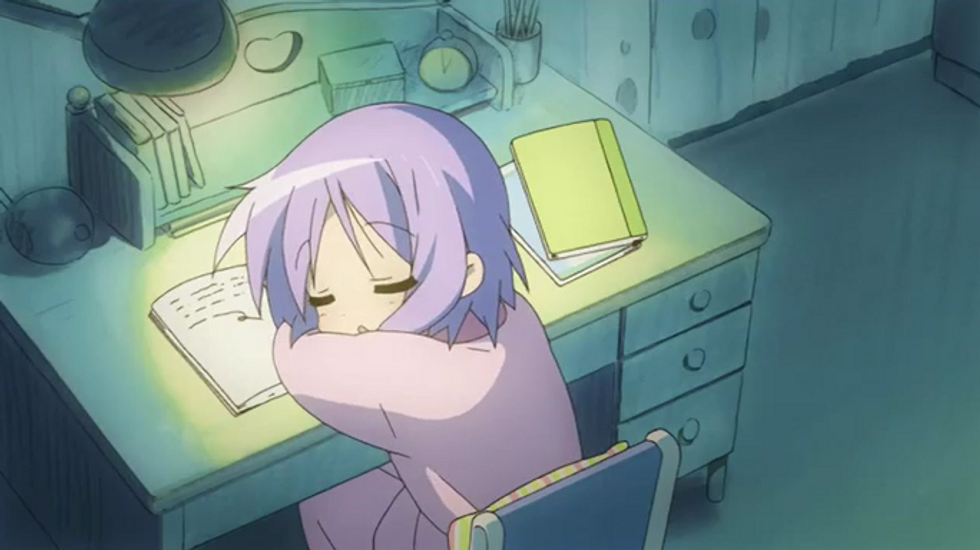 If you're sleep-deprived to the point of hallucination while you're in class, you're better off not participating. Given the things you say, your professor may or may not think you're under the influence of something illegal.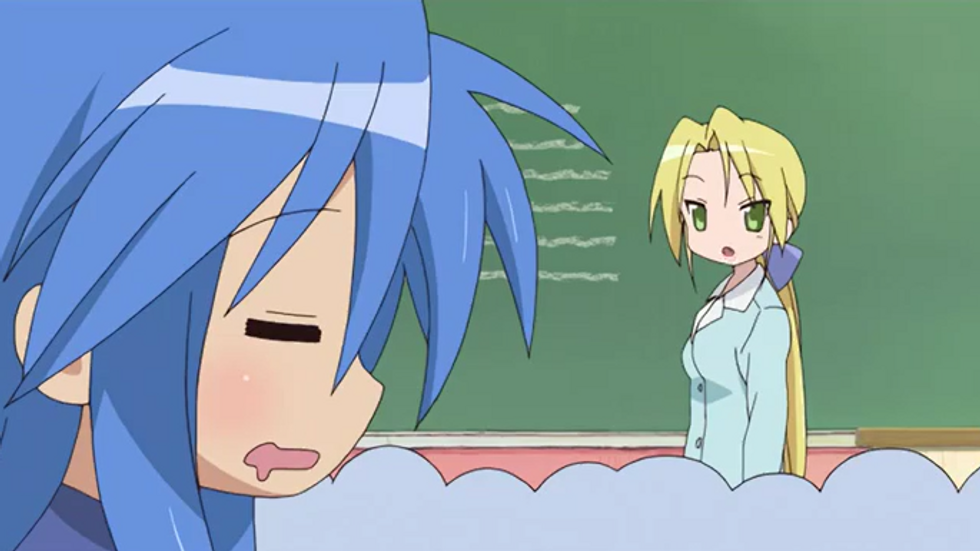 Reward yourself at the end of the week. You deserve it!