April 5, 2016 marked the 22nd anniversary of Kurt Cobain's passing. It's been over 20 years, and his impact is still being felt around the world.
I still remember trips in the car, and my mom playing the "Nevermind" album. I've been a fan since I was a little kid, and I never got to truly experience him while he was alive.
I was born a year after Kurt Cobain died. I never got to experience what it was like to see him on television or on the cover of magazines before he died. Or rather, I never got to see the media frenzy that followed him wherever he went.
That being said, people view Kurt Cobain differently. Either you view him as the celebrity, or the misunderstood rock star. The drug addict, or the devoted father. The perception people have of Kurt is one that is clouded gray.
But there's one thing you can agree on when it comes to Kurt Cobain: even though his life was tortured, he was still a positive inspiration for many.
His inspiration is what drives me, along with many other fans, to be better people. His triumphs and mistakes are what made him easy to relate to. I have learned so much from his music, his art and through the interviews he's left behind, that there's no way I could ever thank him enough for what he has taught me.
Here are five things I've learned from Kurt Cobain.
1. Don't be afraid to do what you love.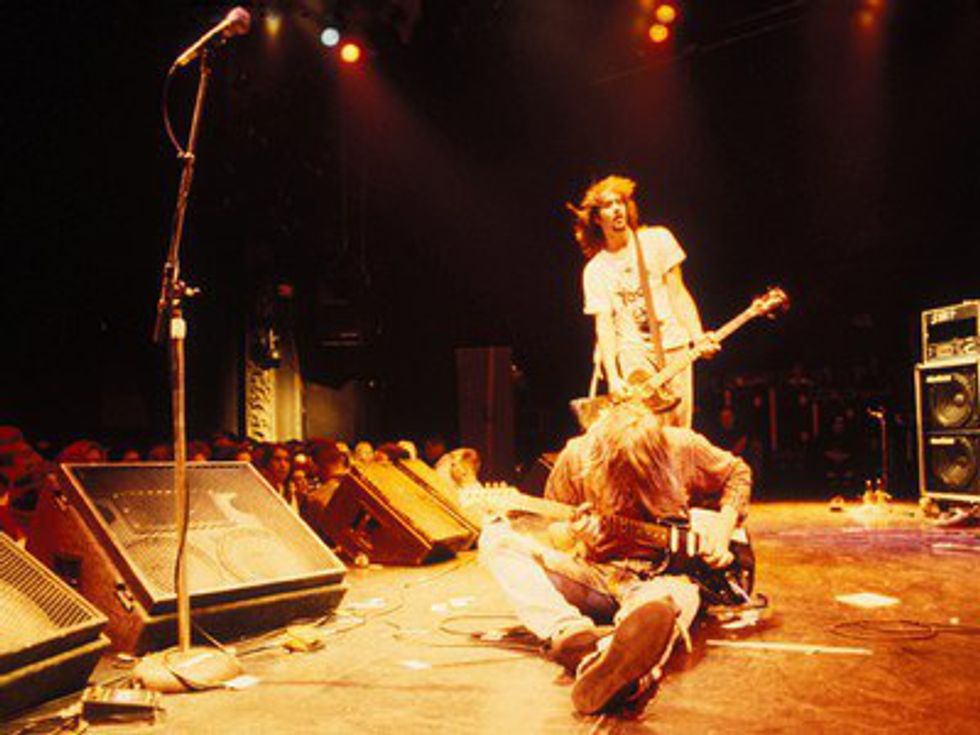 Kurt Cobain was a skinny kid from Aberdeen, Washington. He was an outcast, a weirdo, a punk. But he loved art and he loved music. Even when he was down on his luck, he always found solace in art and music.
He was determined to show others what he was capable of, even if it wasn't the approved "norm." If you're doing something that you love, who cares what anyone else thinks? You fight for what you love, just as much as Kurt did.
2. Don't care what anyone else thinks.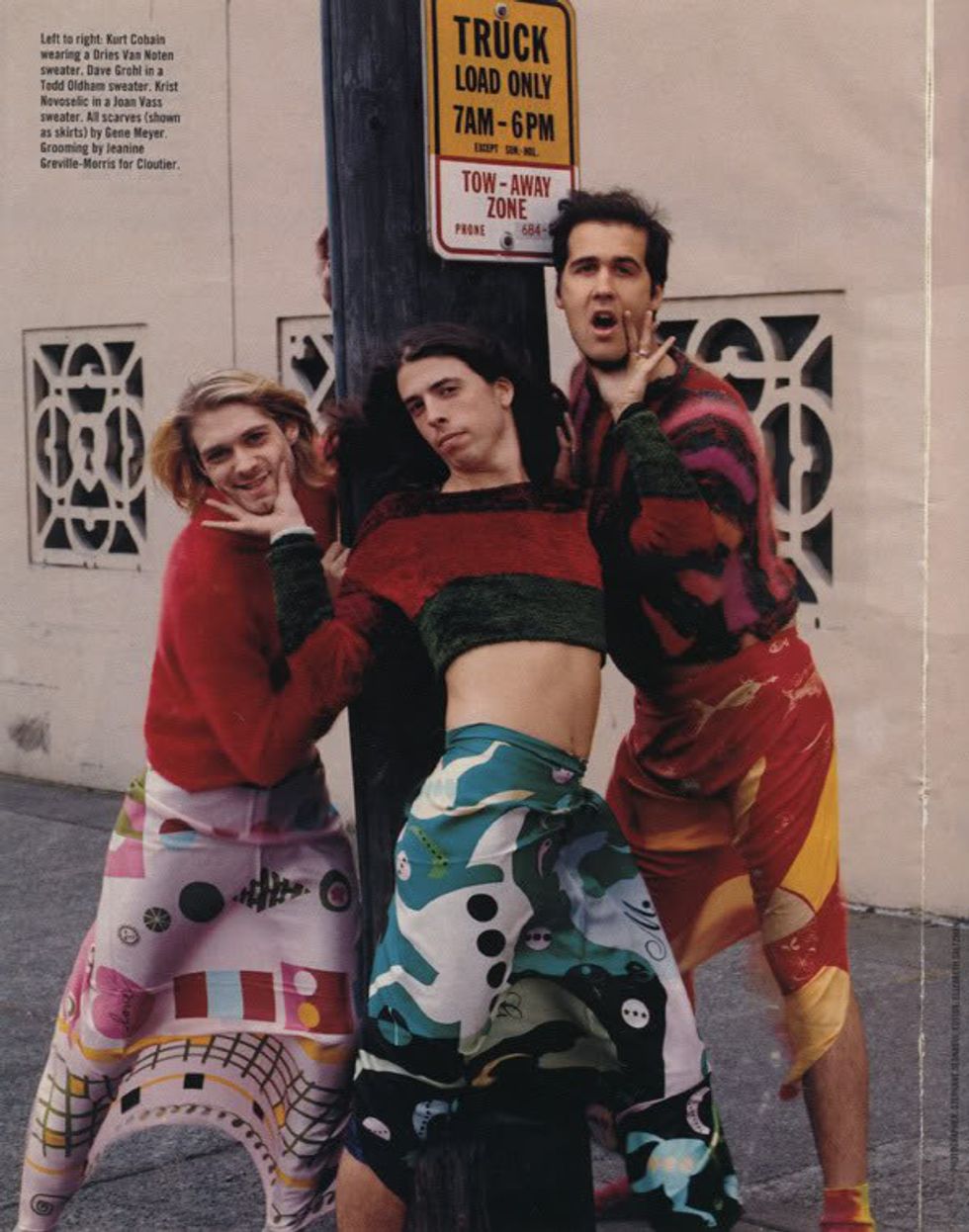 Kurt and the band would go out on stage in dresses, wigs, and costumes and put on theatrical performances that would make parents cringe, but the kids loved it. What we can take away from Kurt is that if you want to dye your hair with purple Kool-Aid, you should, because you shouldn't care what anyone else is going to say.
3. Be empathetic toward others.
Even when it didn't seem like it, Kurt cared for others on a deep level. He would always listen to his fans, no matter what. He liked to receive fan mail because he wanted to hear from the fans, whether it be about how his music impacted them or how they interpreted the lyrics. He was interested in the well-being of others, something that we should carry on, as well.
4. Stand up for others.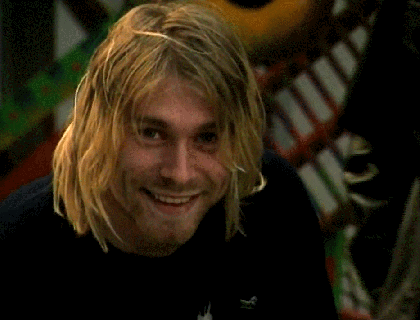 If there was one thing Kurt Cobain was for, it was equality. He would openly call out racists and homophobes, and wrote two anti-rape songs. He believed that women should be treated equally and with respect.
Cobain was a feminist and a supporter of the outcasts. He taught his fans to treat each other respectfully and called them to action. If you don't stand up for human rights, who will?
5. It's OK to not be OK.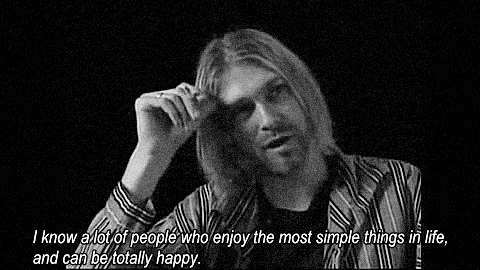 One of the major things that I and many have learned from Kurt Cobain is to be open and honest about your demons. Unfortunately, Kurt took the pressures of fame to an extreme, and he hated himself and the persona as "The Spokesman for the Youth," as placed on him by the media. He was a hero for so many that he forgot to take care of himself.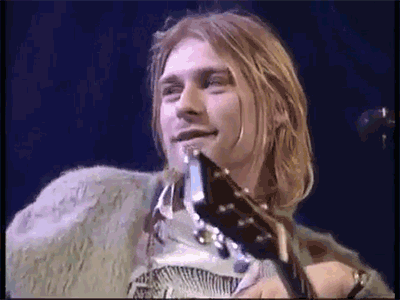 There's so much that you can learn from this man, even in the 22 years that he's been gone. Don't be afraid to talk to someone if you feel unhappy with yourself. Don't be afraid to be yourself or to stand up for others. You are stronger than you think.
Kurt Cobain is a person I look up to, not idolize. He was just a man, not a god. His legacy and his messages are what I will always keep in my heart-shaped box, and I will do my best to carry him with me for the rest of my life.