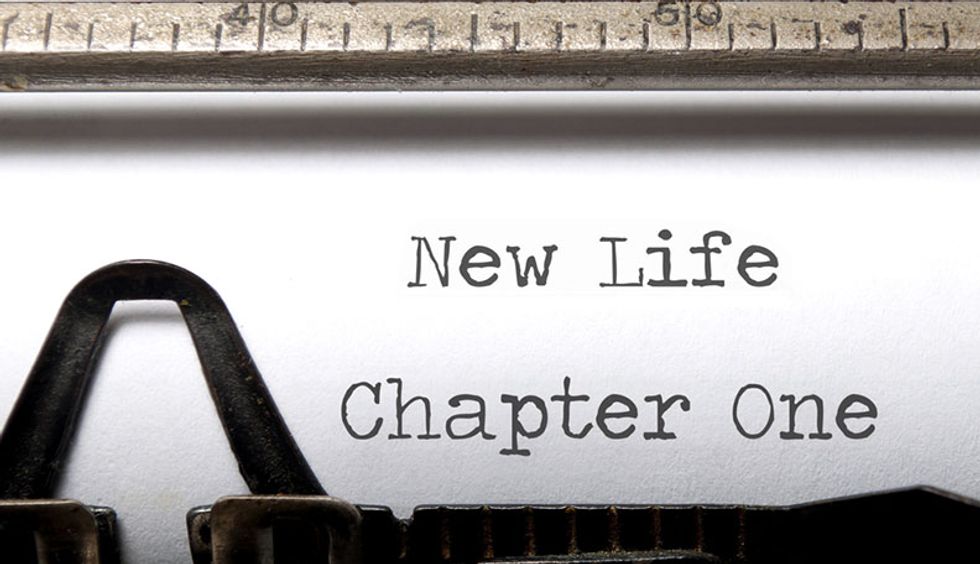 Breakups are hard... especially when you're going through the hustle and bustle of college life. Whether it was a long-term relationship or that stupid orientation romance that you thought would last forever never ends well.
So the relationship ended and you think you've cried all of your tears (which isn't true… there are more to come... so buckle up.) and after months of bitterness towards your ex, you decide to look on the bright side. So what good comes from a break up?
It took me a long time to realize that a lot of good came from my break up. After six years together, three years of fighting and staying together because of the pit of comfort we were stuck in, and six months of tears and pain, my reality came to an end.
It all ended with a phone call. Two years later and I finally see that my six year relationship wasn't a waste of my time.
1. As cliché as it sounds, breakups help you find yourself.
My ex was always in the spotlight and I was simply the girlfriend.
He didn't party in high school so neither did I, he didn't like the guys I was friends with so I stopped talking to them.
He influenced me in a way that in the moment I was okay with because I was so deeply in love. I now see that I was going against everything I believe and stand for today. "You've changed" he said and he used that as a reason to leave.
In the moment I tried changing back to the girl he loved, to make things better and brush all the pain under the carpet.
Now? Thank God I have become the woman I've always needed to be. I have found new things to love and pursue, I've began to live a better life and I am finally more than just a girlfriend. I am a wild and fun girl that is chasing her dreams. I'm finding myself and it turns out I love who I've become. It's exhilarating and it's the best feeling in the world.
2. Breakups help you figure out what you need in a relationship.
My mom always said "You are gonna need to marry a strong and patient person." What can I say? I only inherited a few of my mom's Latina genes and boy is my strong personality one of them. Our conflicting personalities begged for fights and disagreements.
At the time I put up with it because I craved love and wanted my fairy tale ending sooner rather than later.
When I think about what I want in a partner today, I realize that I need a strong person that can give back sass as well as I can put it out. I need someone that will defend me when their friends call me names and talk bad about me.
I need someone that makes me feel beautiful no matter what I'm wearing.
Being with my ex helped me realize that there is a difference between being happy and being comfortable. He taught me what I needed in a relationship without even knowing it. I can only imagine that I did the same for him.
3. The hard times make you a stronger person.
If you know me, you've heard me say "I don't cry, I'm not weak." Although how I dealt with my break up might show otherwise.
When the break up happened I didn't leave my bed for a week, I didn't eat, I didn't shower and I barely spoke to anyone.
When not showering turned into hour long showers multiple times a day and crying turned into an everyday thing my friends knew it was time to do something.
Once they finally convinced me to go out and have some fun after months of reclusive behavior, I thought I was finally getting over it. "I don't need him," I said to my friends.
They always pumped me up, repetitively telling me I was too good for him and that he will never find someone as good looking and great as me. You know, the movie type response you see in every romantic comedy, that probably stars Rachel McAdams and Ryan Gosling.
Now almost two years later I have never related to Britney Spears more in my entire life and I don't mean the 2007 head shaved Spears.
I'm talking about the 2000's "Stronger" single that overflows with girl power and independence. I was forced to confront my emotions and become comfortable with crying when necessary.
Finding myself after this break up and figuring out my own personal goals made me "stronger than yesterday" and continues to empower me every single day.
4. It's okay to be selfish.
College is a time for everyone to figure out who they are, what they like and who they want to be with.
Don't settle for someone just because it's comfortable or good enough.
We all deserve to be happy and madly in love and it will come.
Go out, have a good time, find someone that makes you uncontrollably happy.
People might think you are selfish for leaving your past life but frankly who cares?
When I left my ex in Atlanta to come to school, so many people looked at me like I was crazy for leaving him there.
I was told that it was selfish of me to go off to school when the plan was for me to stay in Georgia.
That wasn't my path and I knew it. The move might of lead to a break-up but ultimately it led me to finding myself and the things I am passionate about.
It's okay to be selfish because in the end if you don't follow your dreams you will live with regrets you will never be able take back.