After months and months of guessing and rumors, we guessed it! Kylie Jenner was, in fact, pregnant with her new baby girl that she welcomed into the world on February 1st. So far, all sources, including Ms. Jenner, lead us to believe she, the baby, and the father, Travis Scott, are doing just fine.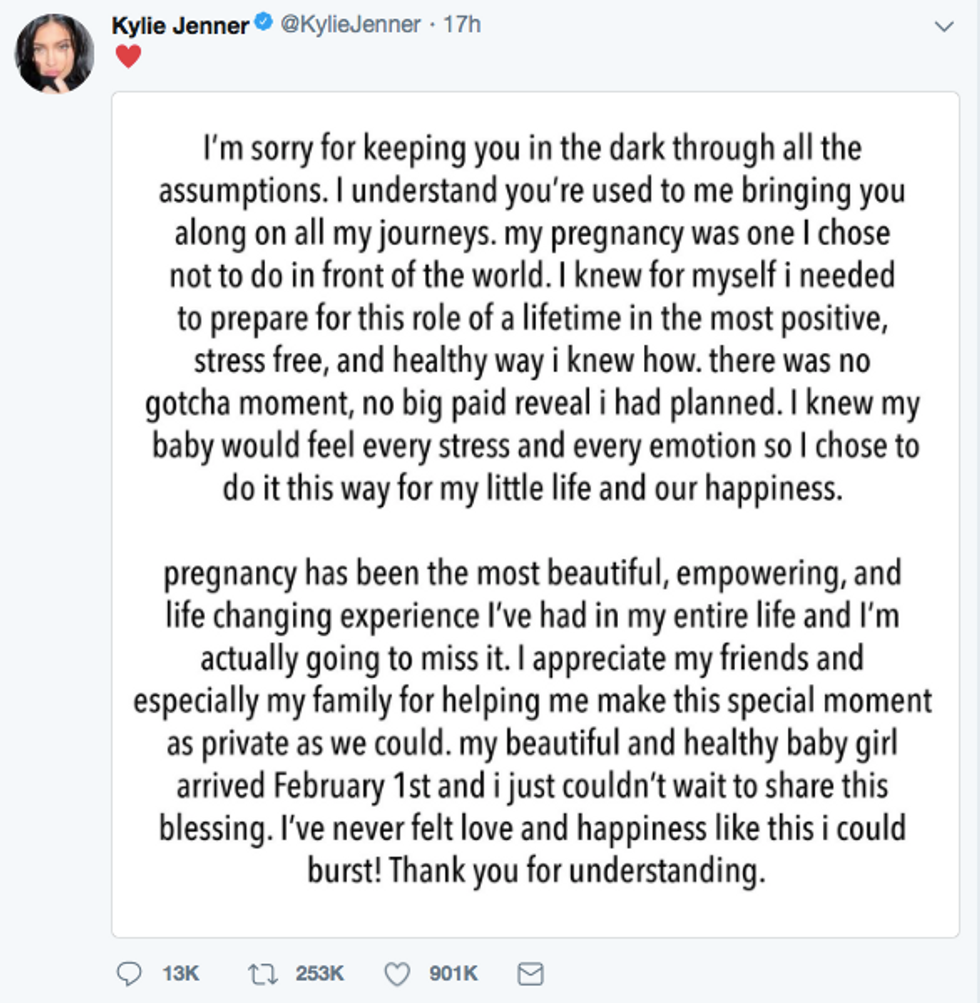 Why keep this miracle a secret? Was it to shock the world? Publicity? Embarrassment of being a young, unmarried mother? According to Kylie, none of those projected rumors are true. In fact, the secret was supposedly for her and her daughter's well-being to enjoy and travel along the journey that is pregnancy in peace and away from the public eye
I mean, her mother's amazing "mom"ager skills definitely were at work here. Announcing the birth of your child from your secret pregnancy on Super Bowl Sunday? C'mon. That's genius. I mean if that was my 21-year-old self in real life, no one would have cared and my mom would of beat my ass (LOL). But, It's Kylie Jenner, and that's why it's a HUGE deal.
But people forget that celebrities are humans too. Picture yourself, 20 years old, young, living a busy life, having a blast, in Kylie's case -- running a very successful cosmetic company and then becoming pregnant. This isn't to say you can't have fun, but a child does change one's life dramatically. Celebrity or not, this news can create a lot of stress, especially when you are someone that is watched and criticized daily for every move.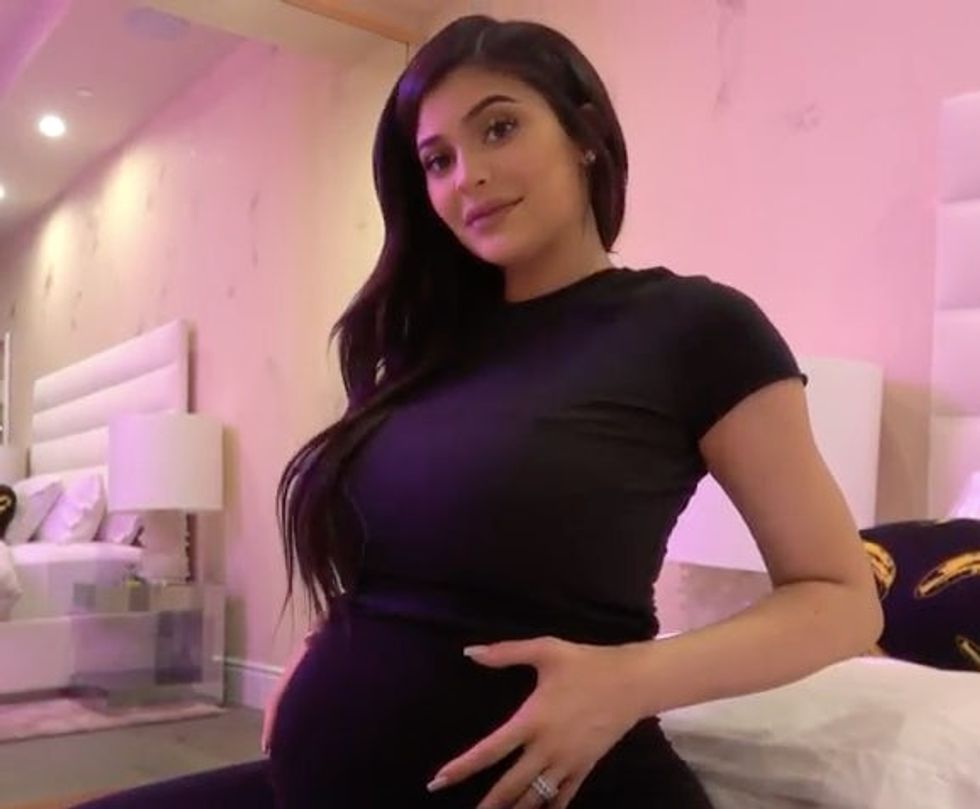 Jenner released an announcement on February 4th, followed by a video entitled, "To Our Daughter," sharing parts of her pregnancy journey with the world. I am not a huge KUWK fan, and I haven't closely followed the Kardashian/Jenner rise to fame, but as a stranger getting to see a glimpse into her journey, it was very touching.


Kylie Jenner's friends were featured in the video, welcoming her new daughter into the world. Their friendship warmed my heart, not one of them leaked a single photo or information the media, although it could have been worth billions. That's genuine friendship. The family did a great job concealing this pregnancy for Kylie and the baby's sake.
We as onlookers into her life should admire her efforts for going through her pregnancy privately. Those beautiful moments are private and mean so much -- she wasn't obligated to share any of that with the world. As a young woman, I can admire Kylie for taking the efforts she did for her and her daughter's health and well being. That shows maturity on her part, going those lengths to protect her child before she has even been welcomed to the world.
Congratulations to new mother and father, Kylie Jenner and Travis Scott, and the families for their new little blessing. Welcome to the world, baby girl!