Roasted turkey, mashed potatoes, stuffing, gravy, and pumpkin pie are right around the corner. What else is right around the corner? Christmas trees, lights, stocking stuffers, and candy canes. While I know everyone gets super excited for Christmas, right after Halloween is over, I have a serious problem with this, and I cringe at the sound of Christmas music on Nov. 1.   
Indeed, Christmas is a very important and special holiday, but I love Thanksgiving and think it deserves more attention. Here is why I love Thanksgiving and think it needs more recognition before Christmas takes over.
---
The food. My mouth is watering just thinking about the turkey my dad makes every year. He is a fantastic cook, and there is never a dried up turkey in our house. It is always cooked to perfection and tastes like a dream. Turkey smothered in gravy with a spoonful of mashed potatoes always hits the spot. At Christmas, my family typically has ham, but I much prefer the Thanksgiving turkey to the Christmas ham. Then, there is the infamous cranberry salad, pounds and pounds of mashed potatoes, salty gravy, two kinds of stuffing happen at my house and, of course, a variety of pies from my grandma. Is it Nov. 27 yet?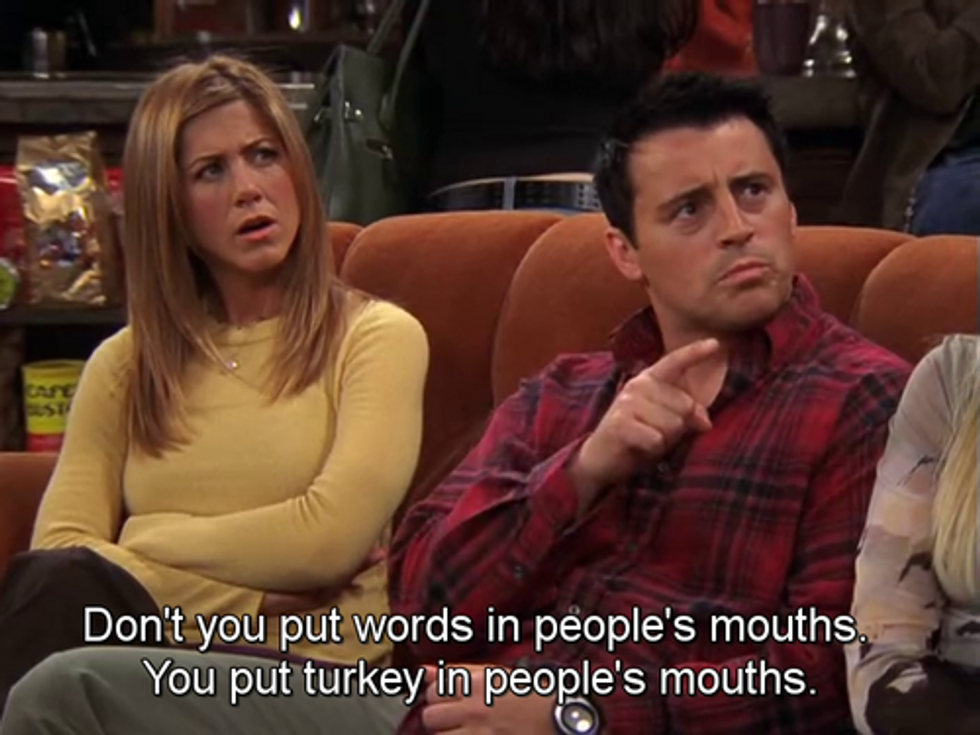 ---
The weather. It is usually chilly on Thanksgiving, but not to the point where you want to cry because you can't feel your toes, or you feel like Queen Elsa. I hate winter weather, but fall weather is my absolute favorite. I will gladly put on a jacket or coat, but when it comes time for snow boots, mittens, and earmuffs in addition to a coat, I am not a happy person. I could look at the fall leaves and stroll around in 50 degree weather all year round. Screw snow. 
---
The naps. Naps on naps on naps. Thanksgiving is a day of feasting and then proceeding to flop on the couch, and nap all afternoon. Once you wake up from that glorious nap, you eat some more, then head back to the couch to doze off, wake up again, eat more -- you see the cycle. I can already feel my head hitting my favorite pillow on my family couch. Although you may be in a food induced coma, turkey does not actually make you sleepy. PROOF HERE!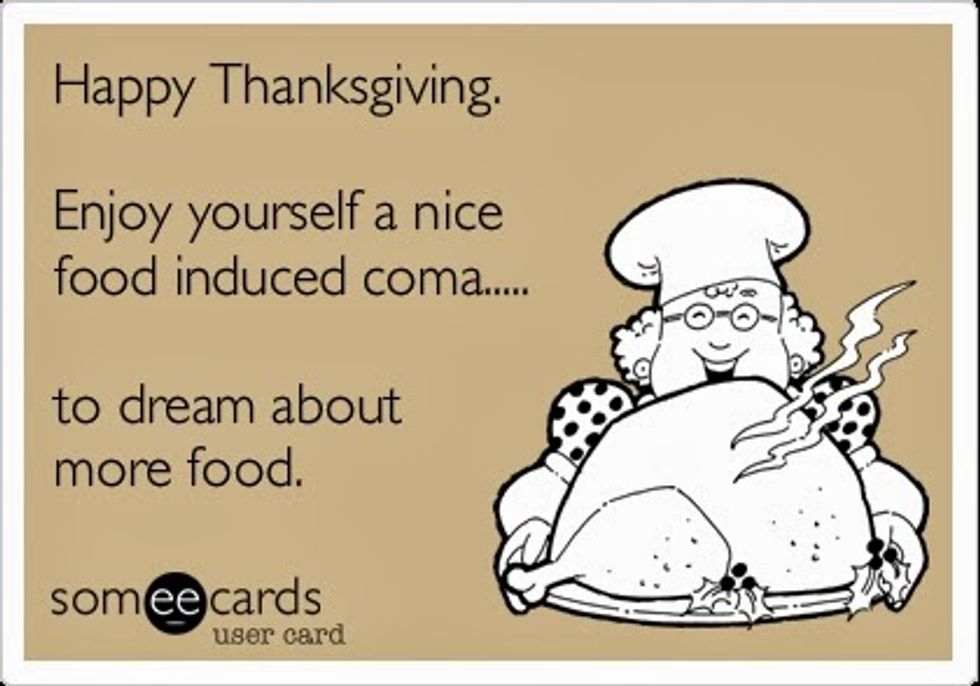 ---
The family time. Nothing makes my heart feel as full, or warm and fuzzy, as when my entire family is around the dinner table. My family is very small. My immediate family includes a total of five people, I have two aunts, one great aunt, one uncle, two first cousins and two sets of grandparents. That's it. So whatever family can come together for Thanksgiving, I am happy. There is no greater feeling than being with loved ones.
---
Giving thanks. Whether you go around the dinner table and individually say what you are thankful for, or if you keep it to yourself, Thanksgiving is the perfect reminder to not only be thankful for everything in your life on that day, but for the rest of the days to follow. I always take a step back and tell myself that I should be thankful 365 days a year, not just one day. This year, I am extremely thankful for my education that I have received at Miami over the past four years, my friends, and, of course, my beloved family. What are you thankful for, this year?   
---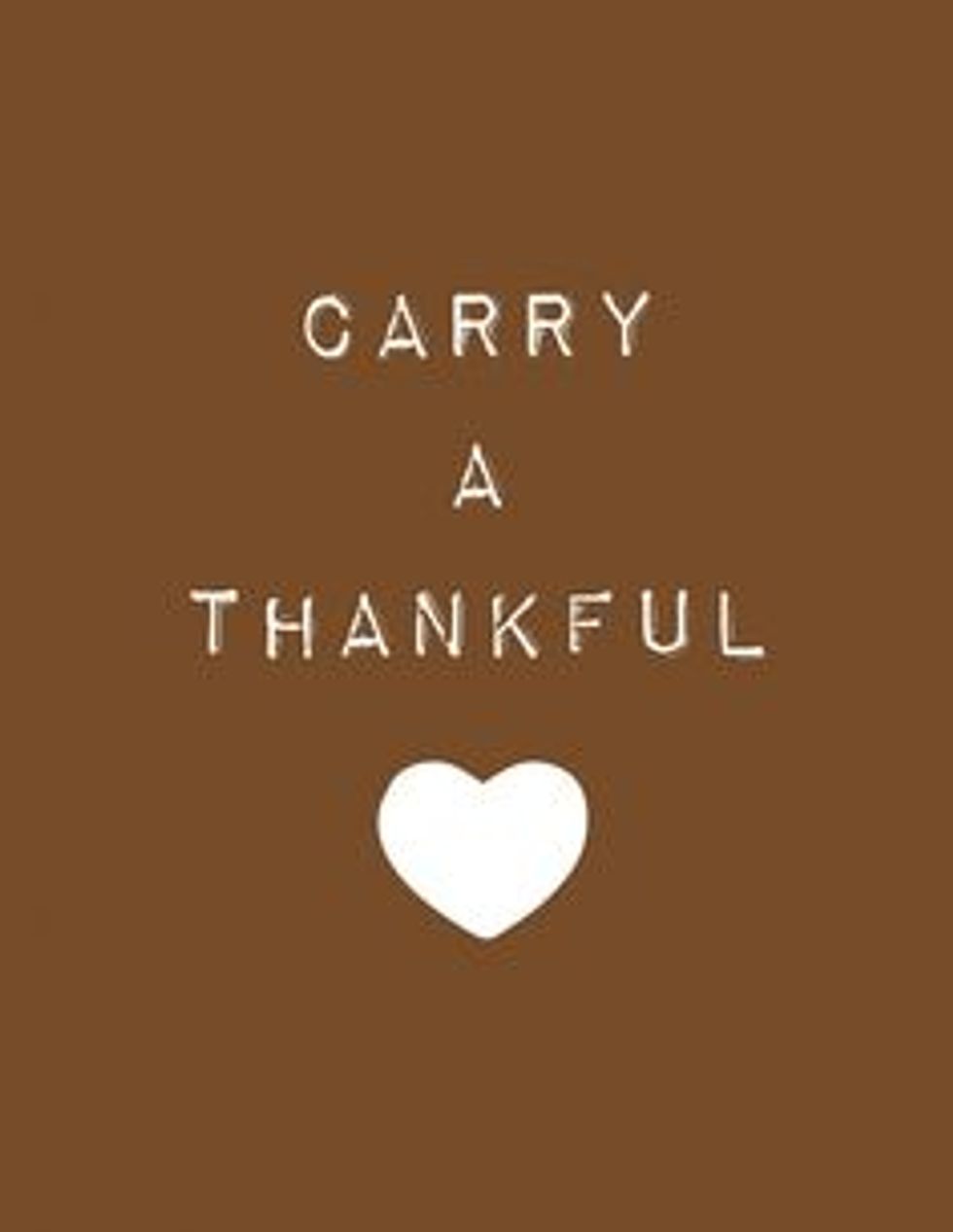 Have a happy Thanksgiving, everyone!